A lifelong Birmingham City fan, Tom relocated to Germany for five years after graduating from university, where his interest in the Bundesliga developed. He began writing about and betting on German football for FST in 2016. He's also an avid fantasy football player and closely follows the Premier League and European competitions.
Fantasy Premier League (FPL) returns on Friday as Manchester United host Leicester City to kick off the new season – and that fixture can't come quickly enough! Millions of FPL managers continue to ritualistically make changes to their teams daily, and for good reason. Setting up a squad of 15 players with just £100m is much easier said than done, especially when Mo Salah will set you back £13.0m!
With that in mind, Free Super Tips got down to looking at a number of potential Fantasy Premier League squad templates for those that need a helping hand. From a team filled with our FPL expert's recommendations to those packed with set-piece specialists, we've covered a whole host of different options worth looking into.
Whether you are looking for the best picks from the Premier League's Big Six, trying to construct a squad with plenty of differentials, or punting on a few unkown summer signings, FST has a squad for you (however inadvisable they may be). Remember to take these templates with a pinch of salt!
Read More: Should Mo Salah be an essential player in every FPL team?
FST Scout Selection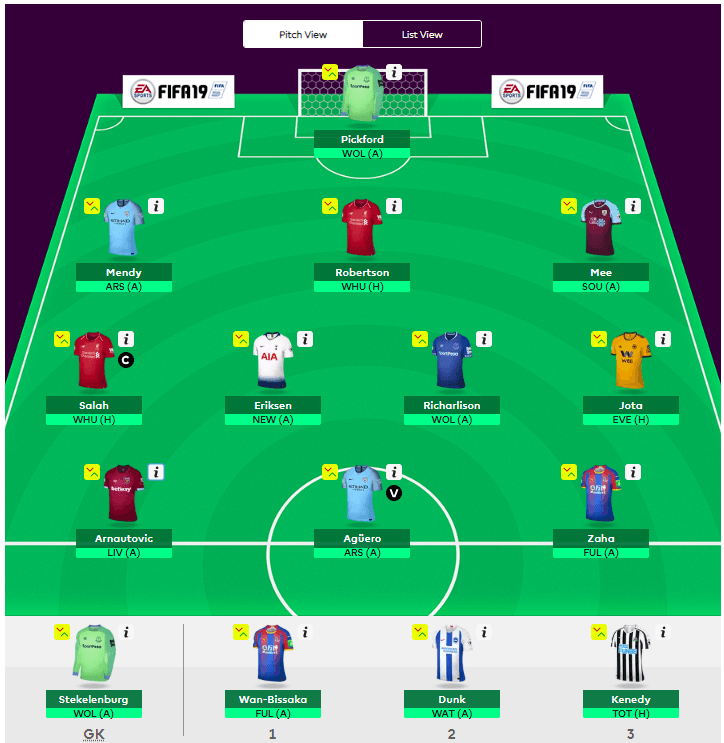 Our FPL expert's squad (until he makes changes for the 999th time).
Pros: Fantasy Premier League 18/19 winners (he hopes).
Cons: None (he hopes).
Highest Ownership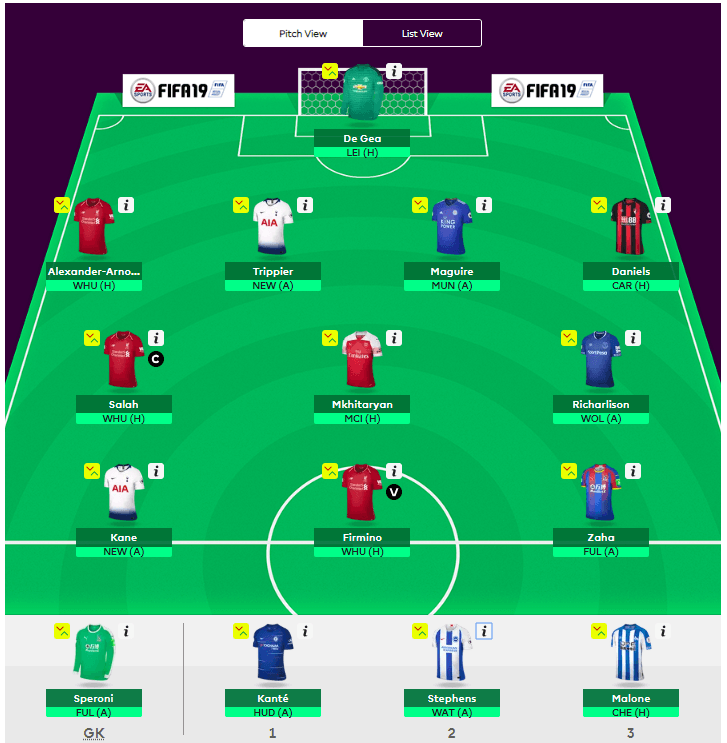 You can't lose if you have the same players as everyone else, right?
Pros: Lots of big-hitters and established FPL talent.
Cons: No differentials makes it tough to win!
Read More: FPL 18/19 Budget Forward Options
Differentials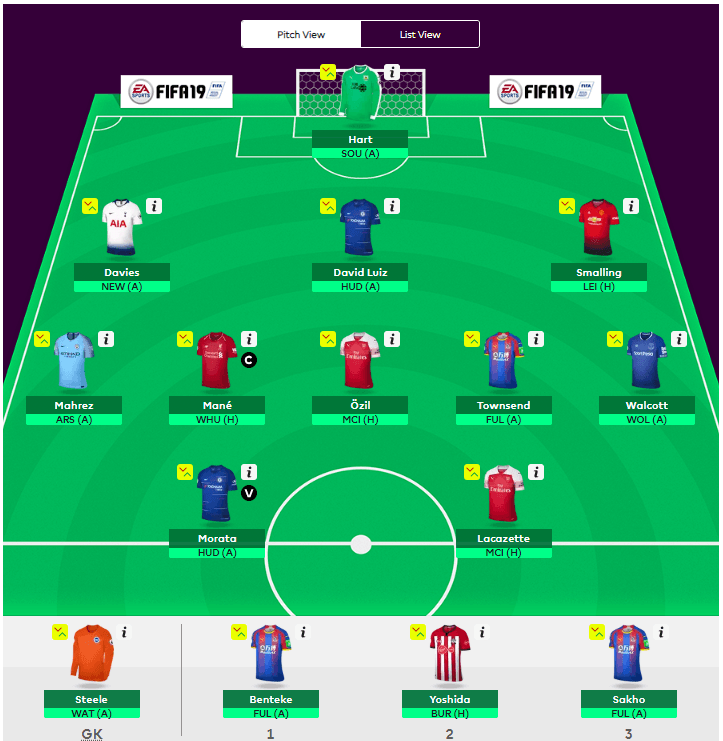 It's better to be a lion in Gameweek 1 than a sheep all season?!
Pros: Earn points from players other teams won't have.
Cons: Theo Walcott.
17/18 Dream Team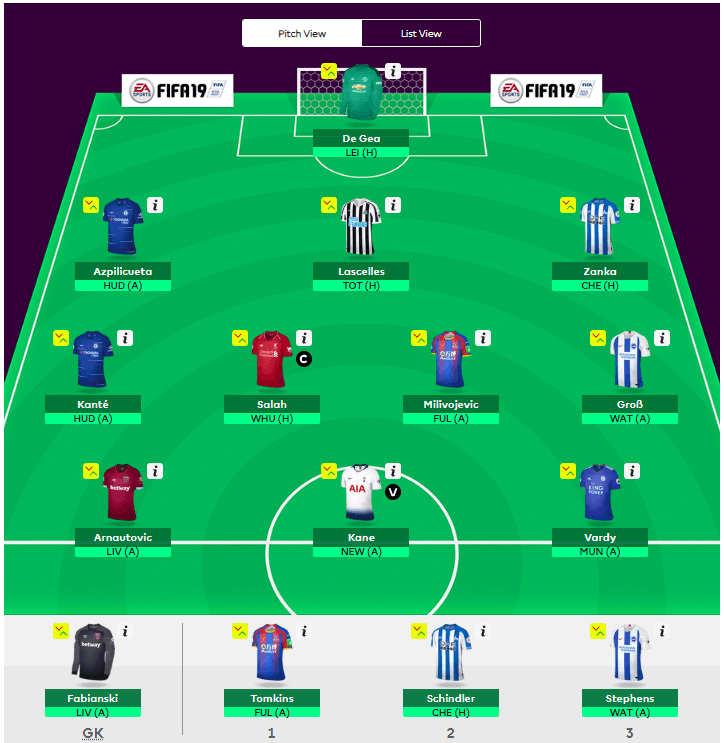 Why fix something that isn't broken?
Pros: Nothing but proven FPL talent.
Cons: What goes up must come down?
Read More: FPL 18/19 Budget Midfielder Options
New Arrivals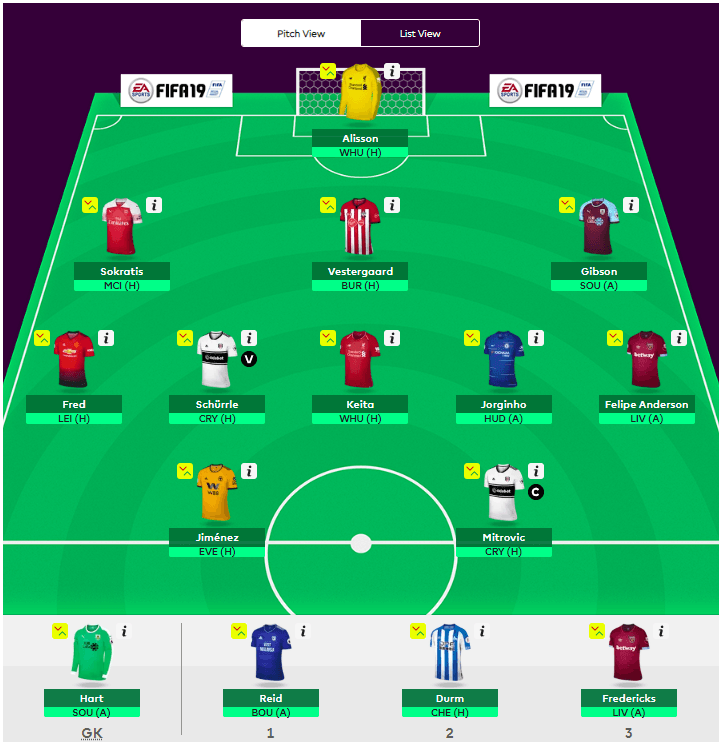 He's good, right?!
Pros: Lots of potential to find the next Riyad Mahrez or Mo Salah.
Cons: Lots of potential for things to go wrong.
All-Out Attack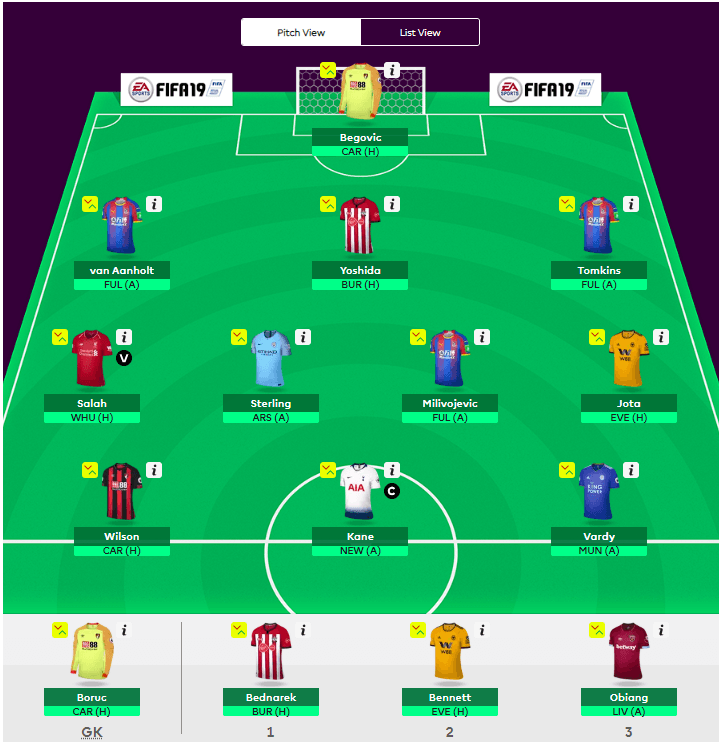 Goals, goals and more goals.
Pros: Goals.
Cons: Doubling up on Palace and Southampton defenders.
Read More: FPL 18/19 Budget Defense Options
Park the Bus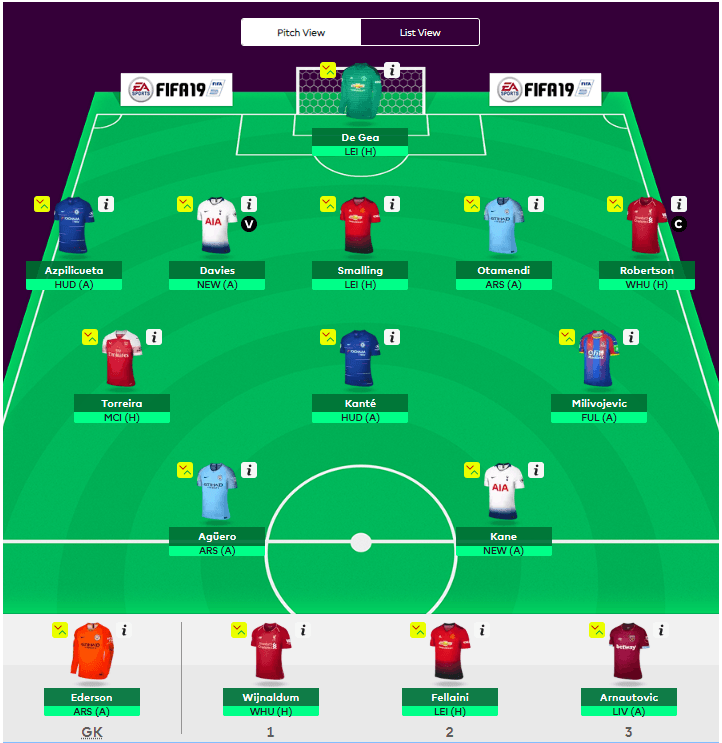 Nothing beats the feeling of clean sheets.
Pros: Defense is the best form of offense… no wait.
Cons: Likely to lack offensive returns in midfield.
Set-Piece Specialists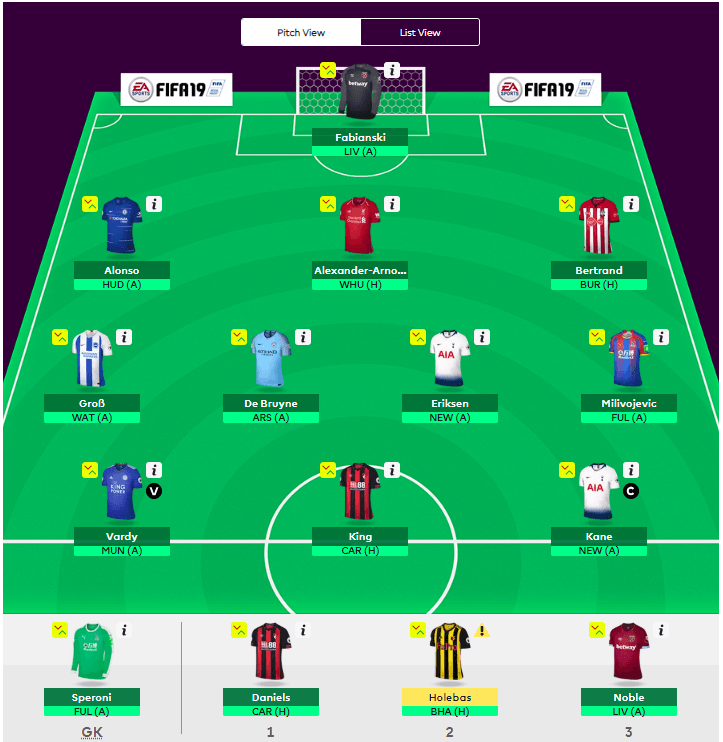 Get behind every corner, free kick and penalty!
Pros: Every set piece is an opportunity for euphoria.
Cons: Get ready for more missed penalty heartbreak than ever before.
Read More: FPL 18/19 Budget Goalkeeper Options
Top Six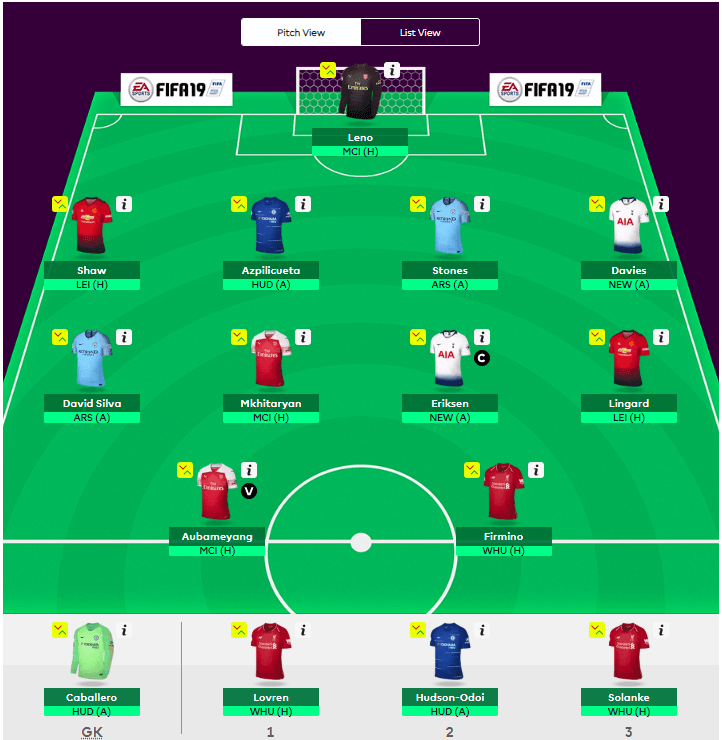 Why choose anything but the best?
Pros: Nothing but Top Six players.
Cons: Only actually has a few of the best Top Six players.
Best of the Rest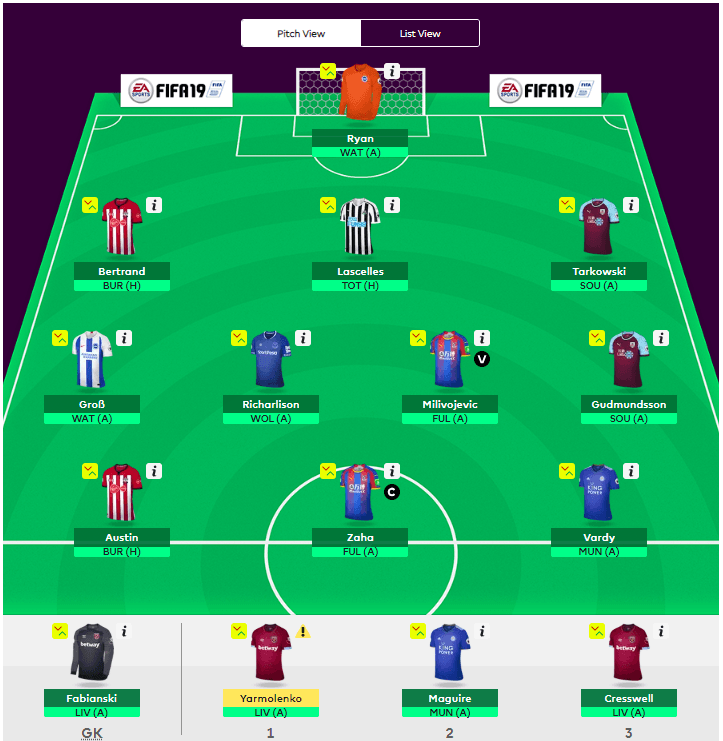 If you want to be the best, you've got to beat the best.
Pros: Plenty of money in the bank for when you realise you've made a huge mistake.
Cons: Lacks a big-hitter or two (or three).
Join Our FPL League!
FST League Code: 506327-117658
Follow Free Super Tips on Twitter to stay up to date with our daily tips and predictions or browse more football content on our website: