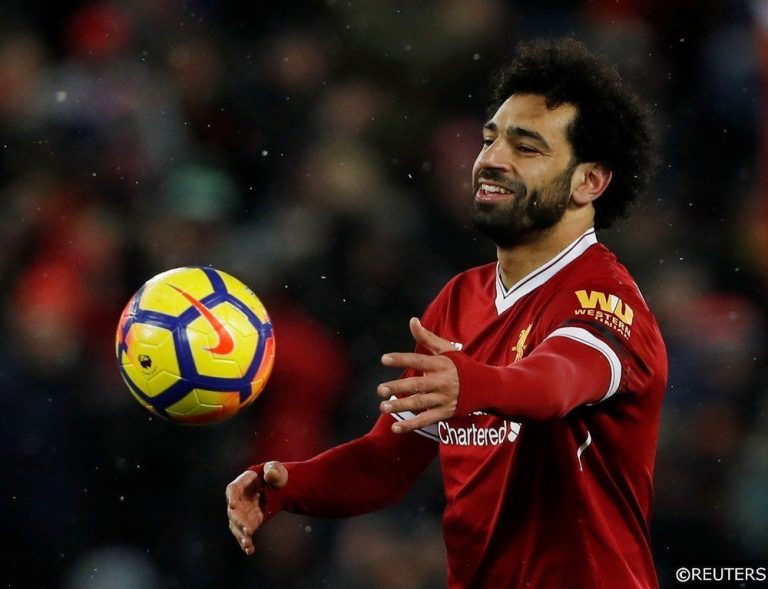 A lifelong Birmingham City fan, Tom relocated to Germany for five years after graduating from university, where his interest in the Bundesliga developed. He began writing about and betting on German football for FST in 2016. He's also an avid fantasy football player and closely follows the Premier League and European competitions.
"To Salah, or not to Salah?" is the first question that every Fantasy Premier League (FPL) manager should be asking themselves before setting out the blueprint for their 18/19 squads.
The Egyptian King made a phenomenal return to the Premier League last season, surpassing every expectation that people had following his £37m transfer from Roma.
After ending the season as the top scoring player in FPL – among his other achievements – it's unsurprising to see his in-game price and popularity rocket.
But at £13m, or roughly 1/8th of the FPL allocated budget, is Mo Salah an essential addition to every squad?
Reasons For
Record Breaker
As well as breaking the record for most Premier League goals (32) in a 38-match season in the 17/18 campaign, Mohamed Salah broke another record held by ex-Liverpool forward Luis Suarez. Salah's 11 point haul on the final day saw him reach a total of 303 FPL points, pushing himself 8 points clear of Suarez's 295 points benchmark in the 13/14 season. He also become the first ever player to break the 300 point barrier.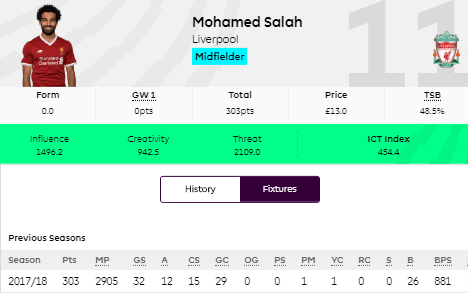 In addition to his goals, the Egyptian King also ranked high up the charts for assists (12) and bonus points (26). Notably, Salah was very consistent in his returns, scoring or assisting in 27 of his 36 appearances. If he can continue where he left off, not only would he be worth his £13m price tag, but his owners would benefit from the biggest plus point that owning him brings with it: a 'set and forget' captain that performs against all caliber of opponents.
Opening Fixtures
GW1: West Ham (H)
GW2: Crystal Palace (A)
GW3: Brighton (H)
GW4: Leicester (A)
GW5: Spurs (A)
GW6: Southampton (H)
Fortunately for Liverpool, it seems more likely than not that Salah will kick off the 18/19 campaign with a bang. A very favourable start to the season includes an opener at home to a West Ham side yet to play competitively under Manuel Pellegrini. If Liverpool would have a tougher set of opening fixtures, it would inevitably be a much tougher decision whether to back him to come out strong.
Read More: Premier League 2018/19 Winner and Top 4 Betting Tips and Predictions
Ownership Numbers/Risk
Many FPL managers are (unsurprisingly) banking on a repeat performance of last season from the Egyptian – or at least as close to that as possible. Mo Salah is the most popular player in FPL at the time of writing, owned by around 48% of fantasy teams, despite a hefty rise in price from £9.0m to £13.0m. And for good reason too. Importantly, Salah is a 'nailed-on' starter who didn't make a deep run at the 2018 World Cup – ie, should be set to feature in the opening Premier League weekend, unlike a player like Harry Kane.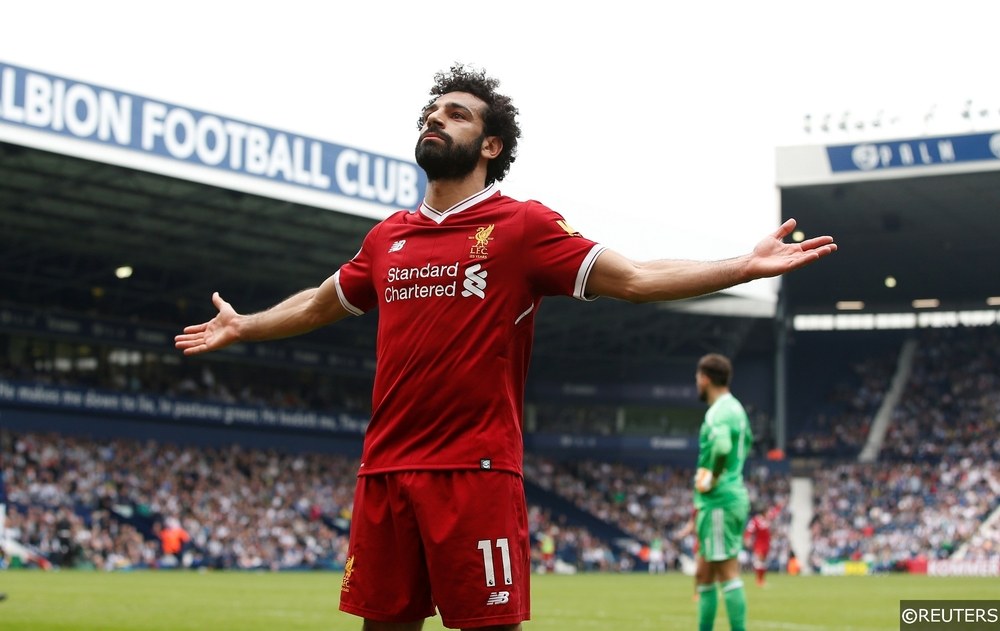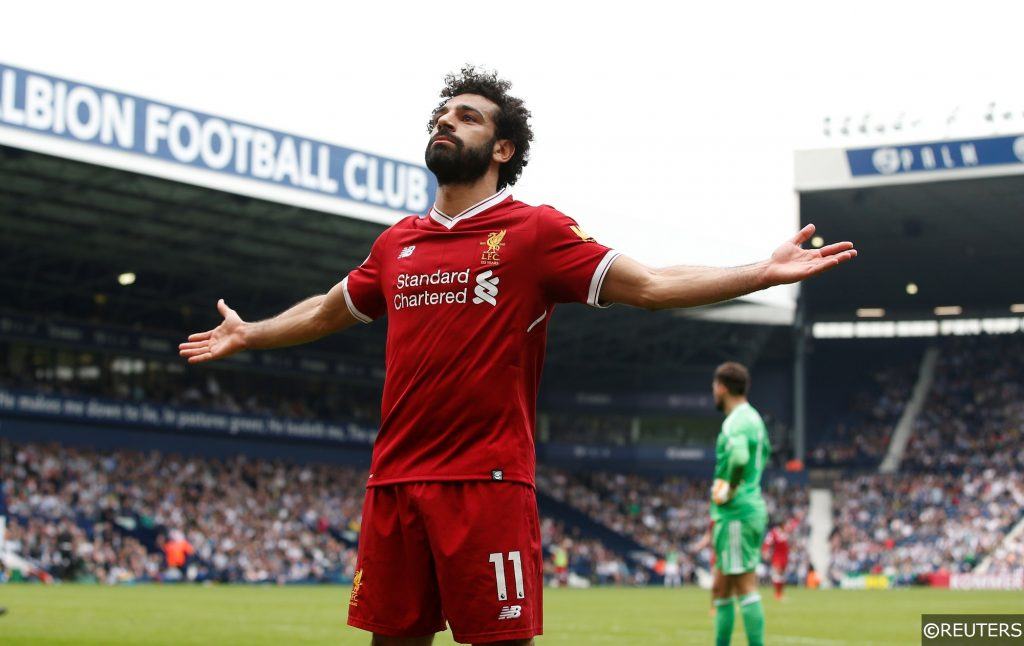 Here's where having Salah in your squad becomes beneficial. Should Mo Salah do what he does best and score a few goals over the first few Gameweeks, you and 50% of the other FPL managers can rejoice and reap the rewards. Should he fail to perform, you aren't likely to lose too much ground on friends (or enemies) in mini leagues as the majority of people will have him too – not having Salah looks to be the bigger risk.
Good 'Worst Case' Scenario
Planning ahead is essential in Fantasy Premier League, and nothing is more important than planning for the worst case. Using the FPL wildcard early in the season, though an option, isn't something many people like to do. Hence, being prepared for the possibility that one of your premium players under-performs is necessary. As mentioned before, in the case of Mo Salah, if this were to happen it wouldn't be too detrimental.
In terms of replacing a player, there will be no one easier to transfer out of your team than Salah. Every other midfielder in the game is cheaper than him, so you'd not only be able to do a 1-for-1 transfer, but you'd even have a bit of extra cash to invest elsewhere afterwards. Conversely, if Salah isn't in your team and continues to set the Premier League ablaze, it will much more difficult to bring him in later on.
Reasons Against
One Season Wonder?
32 goals in a Premier League season is an extraordinary achievement, however, the 17/18 season was the first in Salah's career that he has been regarded as a goalscorer. He showed his potential at Roma, scoring 14 times in Serie A in 2015/16 and 15 times in 2016/17, but there is also reason to suggest his form may not continue.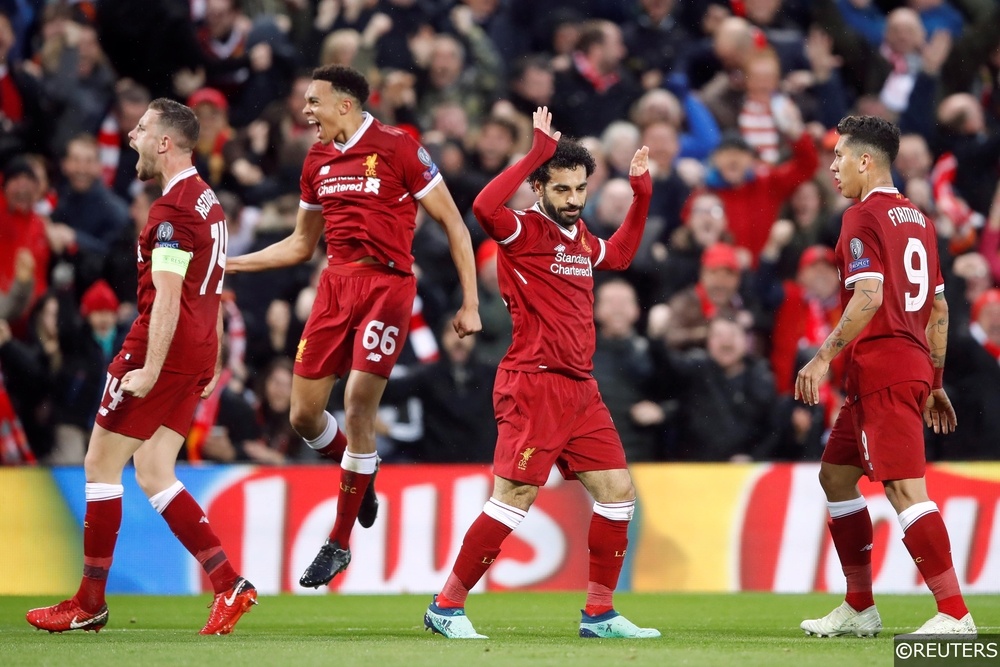 It wouldn't be unreasonable to say that he can't yet be compared to the likes of Harry Kane or Sergio Aguero, who have been plundering goals for Spurs and City respectively for years. One could also say that with the cat now out the bag, Salah may also have fewer chances to convert, either from being man-marked heavily or via rougher treatment from defenders.
Chelsea's Eden Hazard is a perfect example of this, following up his best ever FPL season – 233 points in 14/15 – with his worst ever season – 104 points in 15/16.
Read More: Premier League 2018/19 Top Goalscorer Betting Tips and Predictions
Price Tag
Salah's price tag, which is £4m more than his starting price last season, falls just short of the FPL record of £14m, which Robin van Persie, Thierry Henry and Cristiano Ronaldo have shared over the game's lifetime. So what problems are brought along by investing 13% of your total budget on one player?
Well, while it doesn't completely rule out the possibility of adding further "premium" players into your squad, it does mean that you have to make cuts, which could lead to an imbalance. Would you rather spend £20m on a Salah (£13m) + Zaha (£7m) midfield/forward combo or have both Sane (£9.5m) + Firmino (£9.5m) with £1m leftover?
Verdict
While there is no right or wrong answer, at the moment at least, whether or not you want Mo Salah in your team is simply a balance of risk vs reward: Salah owners will have to spend a lot of time researching cheaper alternatives in the hunt for the next Riyad Mahrez. Non-Salah owners will have challenges of their own too, with the success of their squads depending much more on making the correct captaincy options.
Should you take the gamble not to include him in your squad, a couple of hauls from a high scoring differential could see you start the season with a commanding cushion atop your mini-leagues should the Egyptian King under-perform.
However, bare in mind that the latter could also see you fall way behind if Salah does maintain his form from last season. His credentials are hard to ignore and, most importantly, it's hard to see how a Salah-less team could be compensated, with many premium FPL players unlikely to feature on the opening day after a tiring World Cup.
Join Our FPL League!
FST League Code: 506327-117658
Follow Free Super Tips on Twitter to stay up to date with our daily tips and predictions or browse more football content on our website: