Between the Women's World Cup, Copa America, and the ongoing African Cup of Nations, the dreaded summer period of footballing inactivity has actually passed by relatively quickly. The 2019/20 Premier League campaign is now under a month from kickoff, and we're only three weeks from the start of the EFL season.
So, with our 2019/20 outright betting tips in the works already, we thought we'd review our picks for the 2018/19 season and see how we fared.
We don't just do season outright tips though. Check out all the latest odds, best offers, and top football predictions here.
Premier League 2018/19 Winners and Top 4 Predictions
You can find our original article here. All tips and predictions are based on £10 flat stakes.
Premier League Winners: Manchester City at 8/11
Result: +£7.27
In what was one of the more obvious predictions of the season, we chose defending champions Manchester City as our winners pick. The Citizens may have been pushed hard by the improving Liverpool, but in the end their 98 points was enough for them to retain the title and land our bet.
The summer has seen them bring in midfield reinforcement in the form of Rodri, and they're preparing for another hard fought title race with Liverpool. Can any of the chasing pack close the gap, or will it once again prove to be a two horse race from the outset?
To Finish Top 4: Tottenham Hotspur at 4/5
Result: +£8
Spurs failed to make a single signing last summer, and the result was a slight loss of faith from the bookies. They put them at just shorter than evens to finish in the Champions League qualification spots, despite the fact they had achieved that feat for each of the last three seasons. That loss of faith proved misguided, with Tottenham being the only team to provide even a hint of challenge to the top two until their somewhat disastrous capitulation in the latter stages of the season.
Nevertheless, they finished 4th in the table and landed our second outright pick of the season, not to mention making it to the final of the Champions League. This summer has seen a higher level of transfer activity, so Mauricio Pocchettino will be looking to improve further.
Not to Finish Top 4: Manchester United at 11/4
Result: +£27.50
While the bookmakers were underestimating Spurs, they were certainly expecting far too much of a Manchester United side that were already showing signs of collapse. We predicted Jose Mourinho's downfall at the beginning of last season, and by December our predictions had come to fruition as the Portuguese manager was sacked. Incoming boss Ole Gunnar Solskjaer looked like he could save their season, only to be thwarted by a dreadful run of results that saw The Red Devils plummet down to 6th.
What about the season ahead? Can Solskjaer refind his managerial form, or will he fail to get the best out of a reportedly divided and hostile dressing room?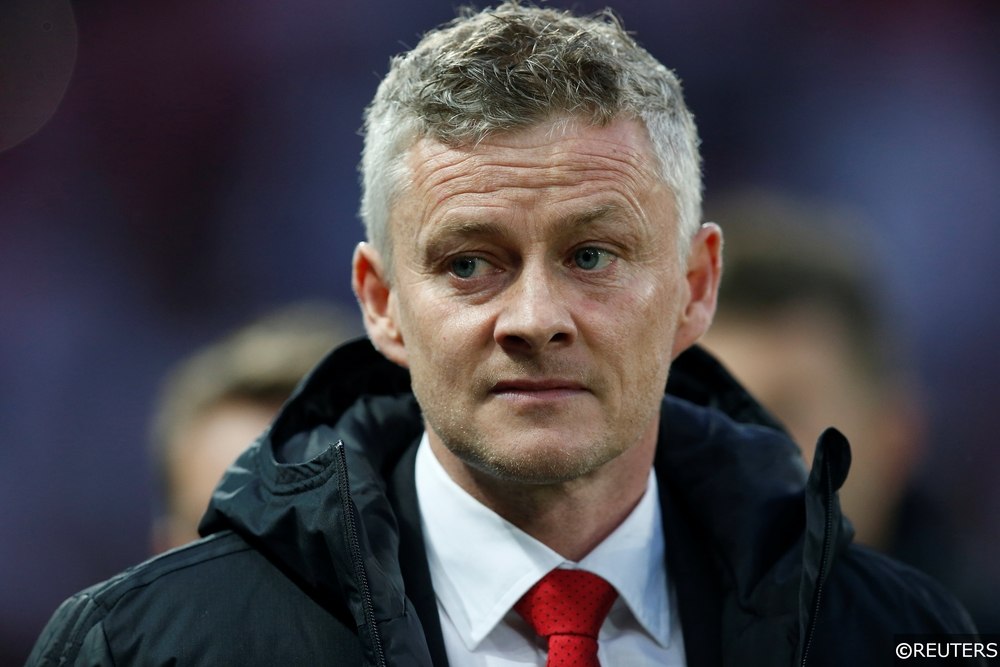 Premier League 2018/19 Relegation Predictions
You can find our original article here. Again, all results are based on £10 flat stakes.
Cardiff to be Relegated at 8/11
Result: +£7.27
The Bluebirds were the bookies favourites to go down last season, and it only took a couple of weeks to see exactly why. Cardiff simply didn't have enough quality to compete against the top flight sides, and while they did put in a valiant fight it ultimately proved fruitless. They finished 18th in the table, two points adrift of safety and facing a swift return to the Championship.
Huddersfield to be Relegated at 11/10
Result: +£11
They may have managed to defy their odds on their return to the Premier League, but we never expected The Terriers to stave off relegation for a second season. Their summer additions simply failed to perform for them, and they were all but guaranteed to be relegated by Christmas. By the time the final whistle blew, Huddersfield were rock bottom of the ladder having collected just 16 points. They scored only 22 goals all season, and ended up 20 points adrift of safety.
Brighton to be Relegated at 2/1
Result: -£10
Our first outright loss of the season was a narrow one. We expected the Seagulls to struggle despite some significant summer outlays, and on the balance of things we weren't far off the mark. Brighton finished just two points clear of 17th placed Cardiff and scored a meagre 35 goals in total. Nevertheless, they avoided the drop and handed us our first loss of our season outright betting tips.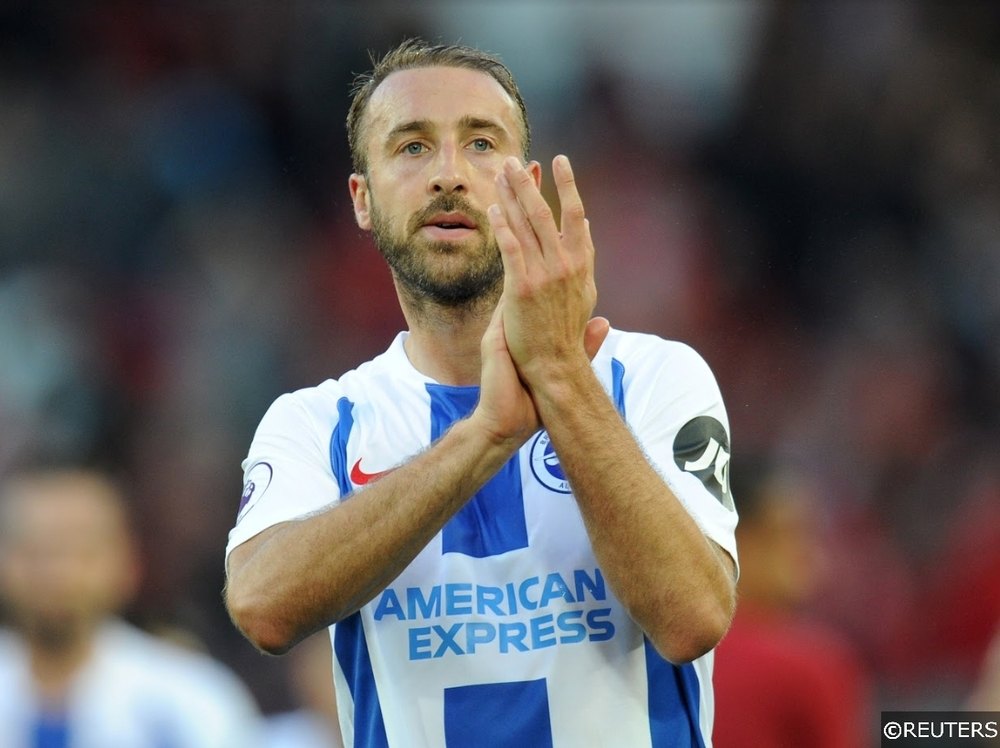 Premier League Top Goalscorer Predictions
You can find the original article here. All results based on £10 flat stakes.
Harry Kane Top Goalscorer at 11/4
Result: -£10
Harry Kane looked a shoe-in for the Golden Boot after his World Cup goalscoring exploits and his 30-goal haul in the 2017/18 campaign. Unfortunately, the 2018/19 season proved to be a frustrating one for the Spurs frontman, with his progress regularly interrupted by niggling injuries. He managed a more than respectable 17 goals in his 28 appearances, but fell short of the 22 goals of Pierre-Emerick Aubameyang, Sadio Mane, and Mohamed Salah.
Which leads us nicely on to…
Pierre-Emerick Aubameyang Top Goalscorer at 7/1
Result: +£23.33
Arsenal's 2017/18 winter signing hit the ground running in the Premier League, and his 10 goals in 13 appearances for the Gunners was enough for us to shortlist him as a top goalscorer candidate. The Gabonese international didn't disappoint either, banging in 22 goals in 36 appearances to tie with Mane and Salah for the Golden Boot.
Dead-heat rules apply for bet365 in this event, so we received 1/3 of the return and netted a £23.33 profit.
Raheem Sterling Top Goalscorer (Eachway) at 66/1
Result: -£10
On the back of a breakout season under Pep Guardiola in which he scored 18 league goals, we though Raheem Sterling was well worth an eachway punt to finish as top goalscorer. The Manchester City star came close to netting us a big win too, scoring 17 goals to tie him for 6th place in the scoring charts. The top four scorers are paid out for an eachway bet in this market, so it's a pretty gutting near miss!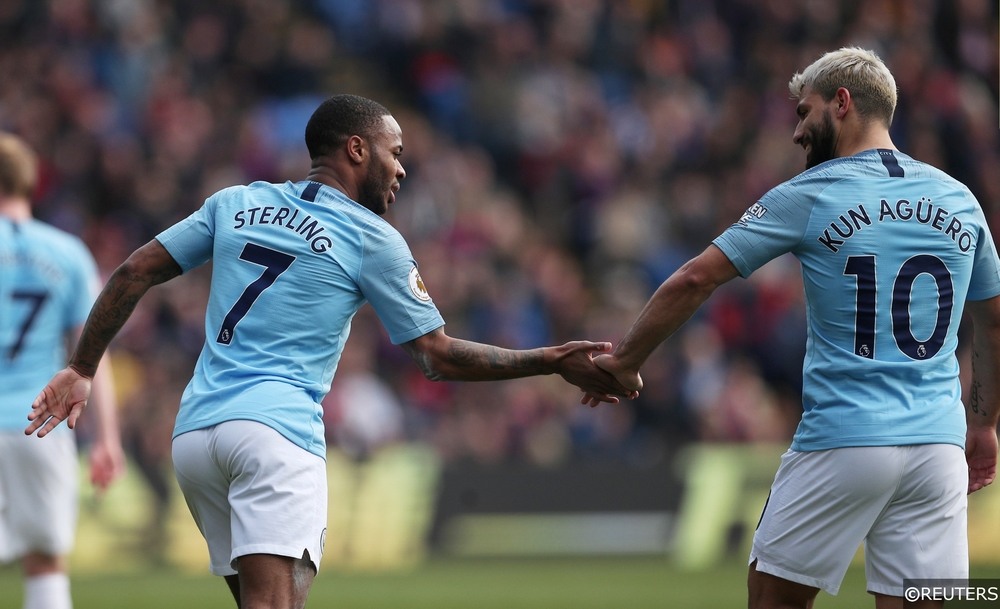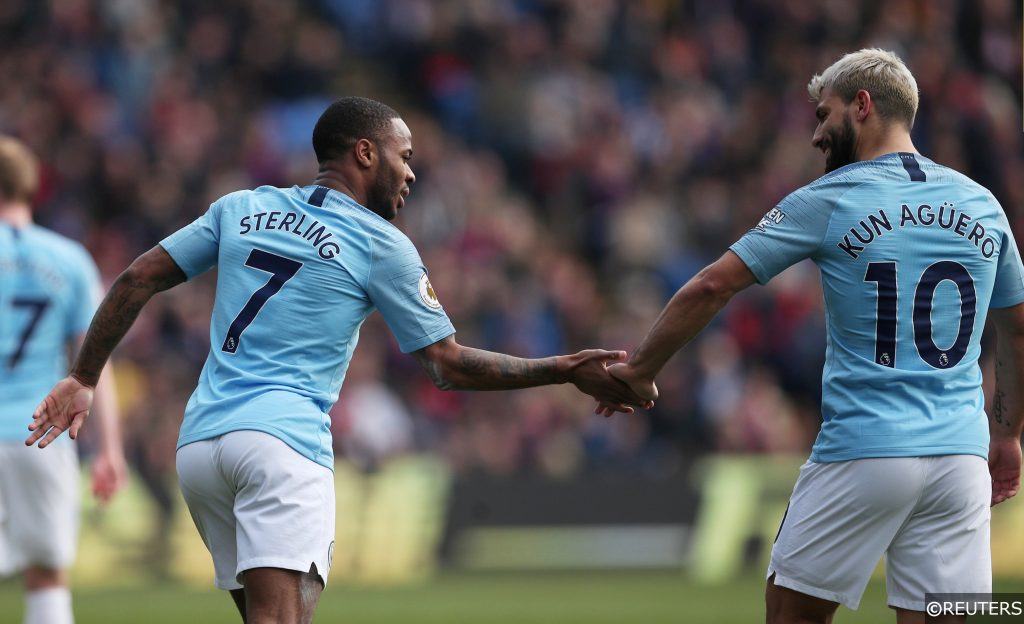 Overall Premier League 2018/19 Outright Profit: +54.37
All in all a pretty smashing season for our Premier League outrights! We landed six of our nine predictions and netted a £54.37 profit from our £10 stakes, and the bets we did lose on were unfortunate to say the least. Not to mention missing out on two-thirds of our Aubameyang profit because he tied for the top goalscorer award.
What About the Other Outright Winners?
As you know, we provide you with our free season outright predictions and betting tips for all the big leagues across Europe. We tipped the winners in Serie A, Bundesliga, Ligue 1, La Liga, and the Scottish Premiership alongside our Premier League winner.
Not only that, but we landed an 8/1 shot when Alfredo Morelos finished as the Scottish Premiership top scorer, a 3/1 winner as Hannover were relegated from the Bundesliga, another 3/1 winner thanks to Sheffield United getting a top six finish, and a host of other bets across the top English and European leagues.
Ready for next season? We'll be releasing our 2019/20 Premier League outright predictions soon, so keep checking our Premier League predictions page here.
Want them even earlier?
You can get exclusive early access to all our outright betting tips and predictions by signing up to our email list! You'll get our massive 67 page betting guide, which we've dubbed The Big Kick Off, delivered straight to your inbox for absolutely free. Just drop your email below to get your hands on it!
Sign Up To Our Email Newsletter