September 24, 2018
Show Bio
Content Editor at Free Super Tips, Alex was born in the shadow of Old Trafford and is an avid Man Utd fan. After graduating from university he combined his love of football, writing and betting to join FST and now closely follows goings-on in all of the top European leagues.
Mid-September is always an exciting time in football. The international break draws to a close and is quickly followed by a dive back into Premier League football. The Champions League group stages begin to fill in those midweek slumps in football action, and the entirety of Europe starts to see their respective tables begin to take shape.
The Premier League certainly has started to take shape after six rounds of action, although there are still a few outliers upsetting the status quo in the English top flight.
Every week we rank each Premier League team from best to worst, coming up with a definitive answer to how each team is actually performing. This takes into account the overall squad strength, actual results, expected goals (xG), and the strength of the teams they have faced.
Read More: Premier League Best of the Rest – Predictions and Betting Tips
1. Liverpool
Saturday saw Liverpool maintain their perfect start to the season, stretching their winning streak to six games in the Premier League after they showed their European prowess with a home win against PSG in midweek. The title race was always likely to be closer than it was last season, but the way Liverpool are going they could very well end up snatching the trophy away from the Etihad Stadium.
They very slightly lag behind the reigning champions on expected points with 15.24 compared to Manchester City's 15.85, but they have been ruthless and clinical in the way they've finished off teams and shown a grit and determination that has long been missing from Anfield. Their victories against Spurs and PSG show that they can do it against the top teams as well, so every team in the Premier League will be trying to come up with a plan to stop them right now.
2. Manchester City (up 1 place)
The reigning Premier League champions may have dropped their first points before August was even over, but they have bounced back in style. Their most recent outing saw them demolish Cardiff 5-0 away from home, which was almost like a lash out in anger after their dismal Champions League performance against Lyon.
The result was somewhat flattering to The Citizens, but only just. They generated 3.1 expected goals (xG) and limited Cardiff to a microscopic 0.1 xG, and this keeps them on top in the expected points chart. The end to Chelsea's perfect start has allowed Manchester City to creep up our Power Rankings, and the chances are that they'll remain around this area for the remainder of the season.
3. Chelsea (down 1 place)
Maurizio Sarri's perfect start to life in the Premier League finally came to an end on Sunday as they were held to a goalless draw against a surprisingly resolute West Ham back line. They are without a doubt still up there in the title challenger department, but that failure to break through an organised defence does bring some concerns to light.
The Blues simply didn't have a game plan to deal with this sort of approach, and were constantly forced to try and thread the ball through the eye of a needle. The Hammers defensive third was absolutely packed with players, and this short passing game was never likely to yield much success against them. They did come out on top in the xG department, but at the moment they look a bit off the pace when compared to Liverpool and Manchester City.
4. Tottenham Hotspur (up 1 place)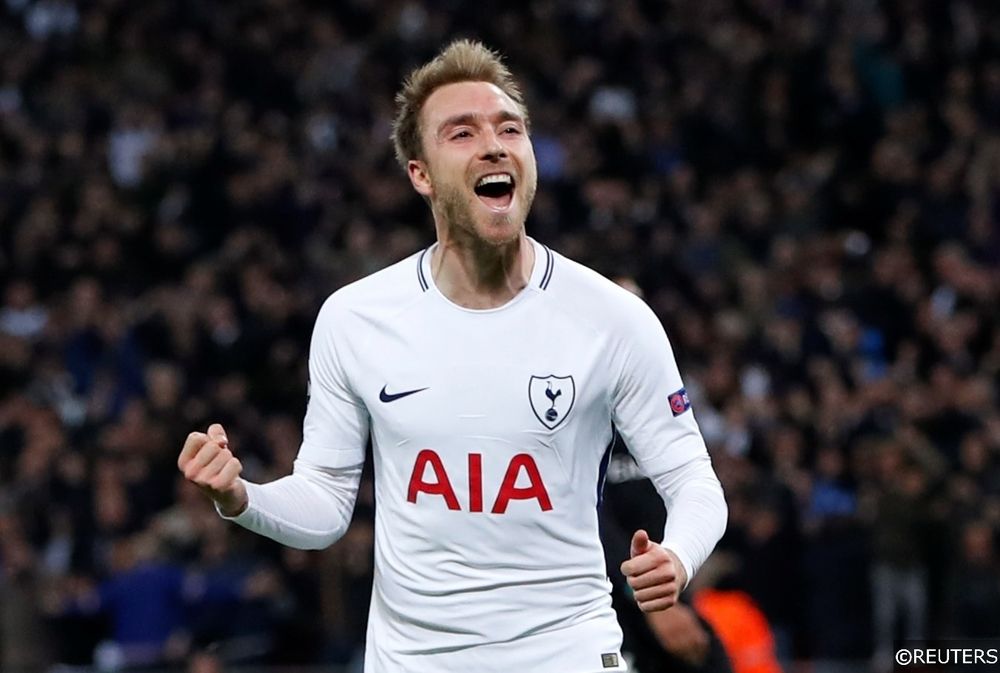 Things looked pretty bleak at Tottenham just a few days ago, but the sky was brightened somewhat with a hard fought victory away to a Brighton side who have already claimed Manchester United's scalp at the Amex Stadium this season.
Admittedly, Tottenham are currently some distance behind the top three in our Power Rankings, but they're certainly looking like the best of the rest at the moment. A trio of consecutive defeats in all competitions had them in a major slump, but Harry Kane's opener from the penalty spot and Erik Lamela's 76th minute goal put them back on track. It's easy to say that Spurs are falling apart, but remember that they have still won four of their seven competitive games this season, and their only really shocking loss was that at Vicarage Road.
5. Watford (down 1 place)
It's only because of Watford's inferior squad that they're this low, because Javi Gracia's start to the season has undoubtedly been one of the most impressive in the entire league. They won their opening four games in the Premier League, and while things have slipped slightly since then they are still showing more than enough for a strong top half finish this season.
They looked on course to make it five wins out of six at Fulham on Saturday, only for a late Aleksandar Mitrovic equaliser to condemn them to a draw at Craven Cottage. This came after their first defeat of the season against Manchester United, so they'll have to break out of this run soon if they are to keep their lofty position in our Power Rankings. The same is true of their actual position in the table as well, which at the moment sees them sitting all the way up in 4th.
6. Wolves (up 2 places)
Wolves are all the way down in 10th position in the actual Premier League table, but their performances have been so much more impressive than their results suggest. This weekend they made it a double of draws against the big Manchester clubs as they earned a 1-1 draw away to Manchester United.
They showed great spirit to come from behind and claim the point, and they actually ended with a marginally better xG generation. This comes after back to back 1-0 wins against West Ham and Burnley, which was shortly after their excellent 1-1 draw at home to Manchester City. They may have dropped points against Everton and Leicester earlier in the season, but even then their performances warranted more. In fact, Wolves are actually up in 4th position in the expected points table, so they fully deserve a spot up in 6th in our Power Rankings.
7. Arsenal (down 1 place)
Down to 7th in our Power Rankings more due to Wolves' excellent showing, Arsenal are looking a much improved team under Unai Emery. The new boss had a difficult start to life at the Emirates as he lost to Manchester City and Chelsea, but he's since taken them on a four match winning streak in the Premier League.
However, it's not quite as cut and dried as those results suggest. They look shambolic at the back at times, and on expected points they sit all the way down in 10th position. Still, there are promising signs for The Gunners as well, and the fact that they have actually managed to get some difficult results under their belts suggest that even more improvement could be on the horizon.
8. Bournemouth (down 1 place)
Okay, they were on the end of an unexpected thrashing at the weekend, but you can't argue with how well Eddie Howe has done in the early stages of this season. The Cherries sit up in 5th place on expected points even after that 4-0 demolition at Turf Moor, and that result looks far worse than their performance actually was.
Prior to that Bournemouth had only lost to Chelsea, and their 4-2 thrashing of Leicester last weekend saw a stunning performance. It may have been a really poor showing at Turf Moor, but they are still looking like an excellent side considering the historic stature of the club.
9. Manchester United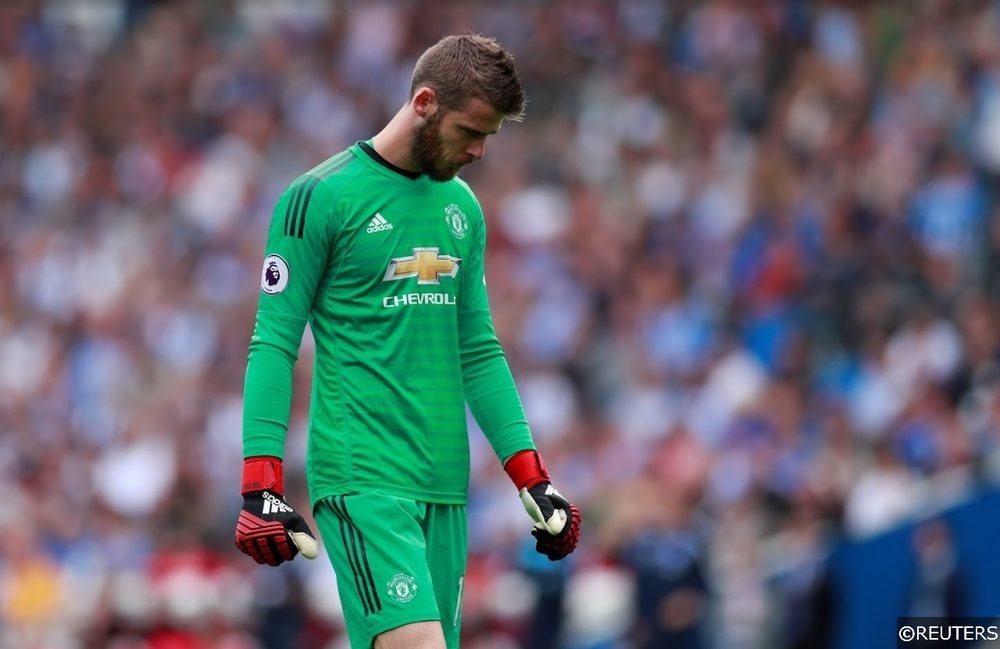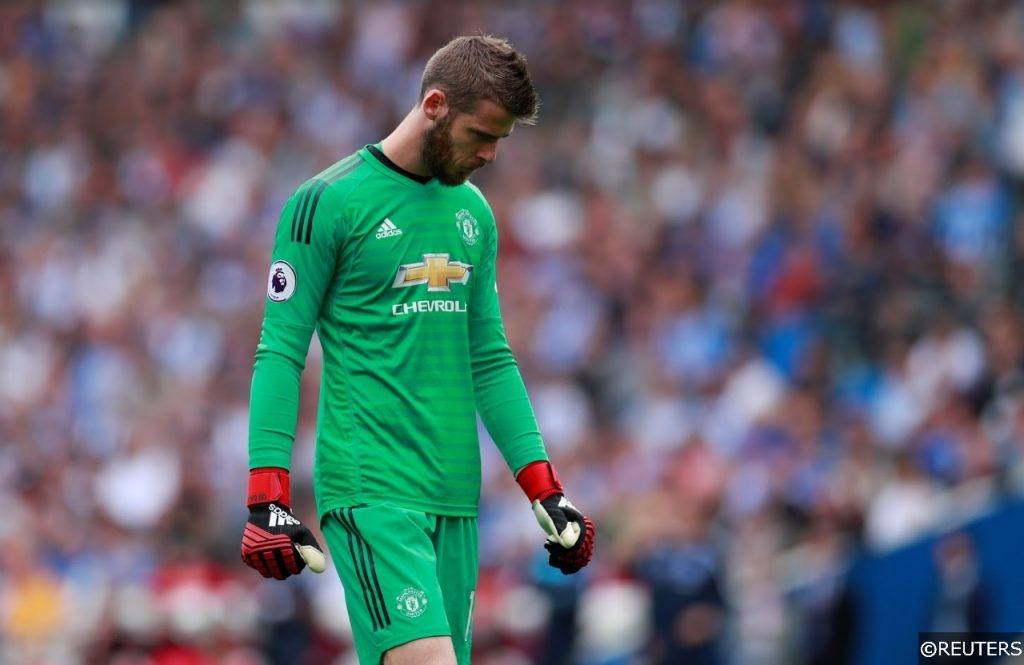 The panic stations from their 3-0 defeat at home to Tottenham might have passed, but things are still far from rosy at Old Trafford. They were held to a 1-1 draw by the excellent Wolves on Saturday, swiftly ending their three match winning streak in all competitions and putting the team under pressure again.
The Red Devils' victory at Vicarage Road last weekend was an impressive showing, but apart from that they haven't really raised any eyebrows this season. Paul Pogba is doing an acceptable job at trying to drag his underperforming teammates out of the mire, but once the more difficult fixtures roll around we're expecting them to slump back into their poor form.
Read More: FST's Ultimate Guide to the Champions League
10. Leicester
It certainly wasn't looking promising for Leicester on Saturday, with a shock Hudderfield goal inside the first five minutes putting panic amid the King Power Stadium crown. They went into the game having lost their last two games, the most recent being a 4-2 defeat at Bournemouth.
However, The Foxes managed to pick themselves back up and make their superiority count in the end. Kelechi Iheanaco was the first to respond with a 19th minute goal, and they made their second half dominance count as James Maddison and Jamie Vardy scored in a nine minute window to give them a comfortable looking victory. Leicester now sit up in 8th position in the table, and considering how much weight was placed on Riyad Mahrez' departure, that is actually a very impressive start to the season.
11. Fulham
It's been a very low key start to life in the Premier League for Fulham, and that's exactly how they'll want to keep it. They spent over £100 million on new players over the summer as they look to avoid relegation, and these new faces are understandably taking some time to settle in to Craven Cottage.
Still, the weekend saw them become just the second team to take points off Watford this season with a late equaliser, and with The Cottagers generating 1.67 xG to Watford's 1.61 I don't think anybody can argue with the result. Last weekend they were predictably beaten by Manchester City, but on the balance of things it has been a promising start to the season for them. They have only won once, but you can almost see their players coming together and we would be very surprised if they don't easily avoid the drop this season.
12. Brighton (up 1 place)
They may not be the most glamorous of sides, but Brighton are doing a really good job in the Premier League this season. They were expected to struggle along with Huddersfield in their second top flight campaign, and while that could still prove to be the case we're not expecting it to transpire that way.
The Seagulls lost 2-1 against Spurs this weekend, but that can't really be held against them. They have lost against the in form Watford and Liverpool before that, but have also pulled off an incredible 3-2 win against Manchester United and taken points from Fulham and Southampton in thrilling 2-2 draws. They have Manchester City up next, but after that they can look forward to a couple of easier fixtures to boost their points tally.
13. West Ham (up 7 places)
With the London Stadium almost at boiling point, it was imperative for Manuel Pellegrini to stop the rot last weekend. His expensively built West Ham team had lost their opening four league games as they struggled to adapt to their new arrivals, but a 3-1 win away to Everton brought them their first points of the season in emphatic fashion.
The confidence that has given the players is not to be underestimated. A team that looked absolutely shocking in defence earlier in the season managed to organise themselves and put a stop to Chelsea's perfect start to the season on Sunday, taking a 0-0 draw from the game and building yet more confidence. They have the squad to make it into the top half of the table comfortably, and they just need to keep the morale in camp up now.
14. Crystal Palace (up 1 place)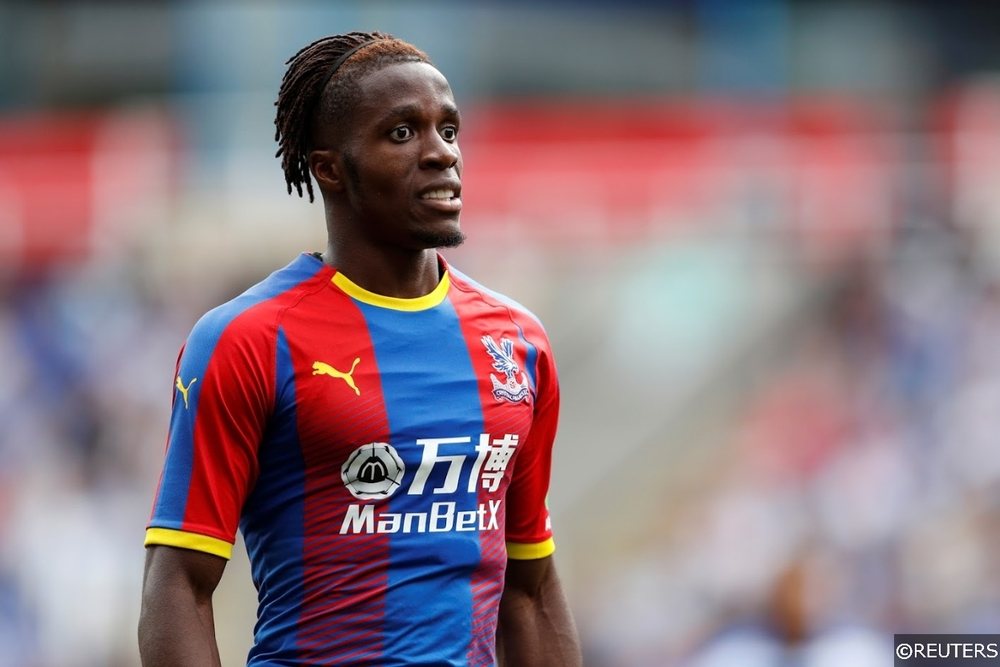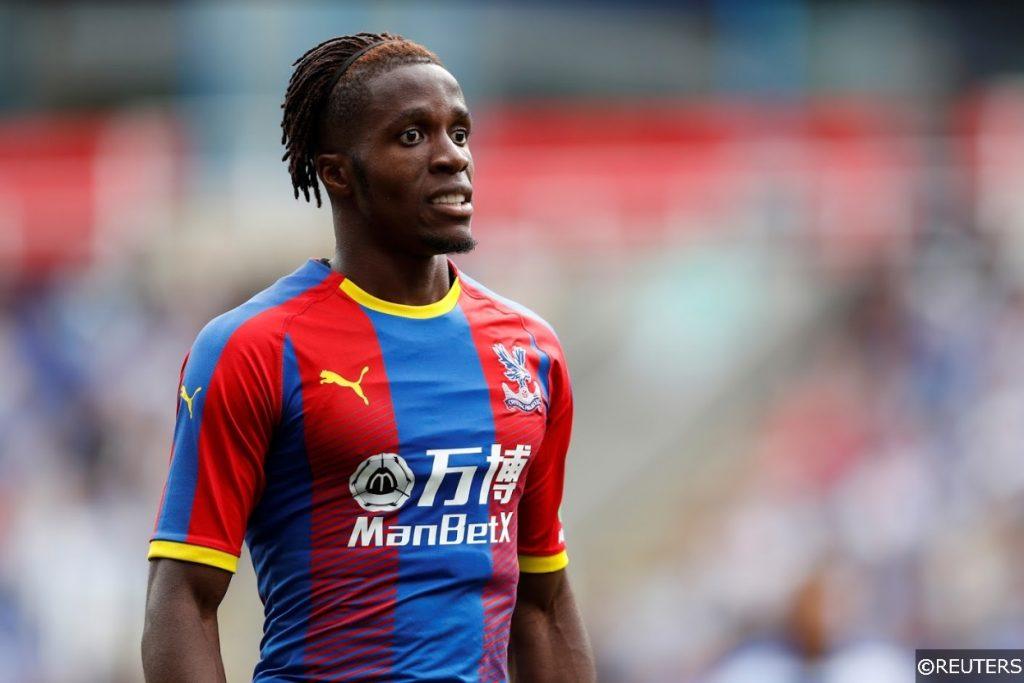 A goalless draw against Newcastle is certainly a disappointment for a team with the capabilities of Crystal Palace, but they have managed to reverse their fortunes over the last couple of weeks and get some more points on the board in the process. Three consecutive defeats to Liverpool, Watford and most disappointingly, Southampton was a real blow for them and looked like it could have led to a spiral of destruction.
However, Roy Hodgson's men fought hard to get a win away to Huddersfield, and they followed it up with that draw against Newcastle. They had 0.95 xG compared to Newcastle's 0.23 on Saturday as well, so they can count themselves unlucky not to have won the match.
15. Southampton (down 1 place)
Southampton's opening three matches in the new Premier League season spelled trouble for the club. They were dour in their draw against Burnley, and followed it up with defeats to Everton and Leicester. However, they slowly started coming together under Mark Hughes, and a surprise win at Crystal Palace buoyed their confidence enormously.
The Saints' most recent outing was a 3-0 hammering at Anfield though, and while things aren't looking imminently dangerous for the club they are nowhere near the heights of the Europa League qualification they achieved just a few short years ago.
16. Everton (down 4 places)
It might look harsh to have Everton so low in our Power Rankings, but the Goodison Park club look on the brink of a total collapse. Their 2-2 draw at Wolves was their first competitive game under the much-hyped manager Marco Silva, and while that game did have it's positives there hasn't been much in the way of improvement since then.
They were marginally behind on the expected goals in that game, and they have actually been very fortunate to pick up as many points as they have. The Toffees have won just one of their six league games, and their draws with Bournemouth and Huddersfield were pretty disappointing as far as their performance went. Bournemouth could have beaten them by a few games, and at home against Huddersfield they really should have taken all three points. Their 3-1 loss at home to West Ham was a massive blow though, and they've followed it with a 2-0 defeat away to Arsenal.
This is a very expensive Everton team with an overhyped manager at the helm, and that looks like a recipe for disaster. Everton have had perhaps the easiest fixture list of any other Premier League side yet have only won one game, and now they will have to start facing much more difficult sides.
17. Burnley (up 2 places)
There will have been more than a few people wandering around outside Turf Moor looking dazed and confused on Saturday afternoon. Burnley, a side who looked down and out after four consecutive Premier League defeats, pulled a shock rabbit out of the hat as they faced an in form Bournemouth side.
The Clarets came away with a massive 4-0 win under their belts, and while that scoreline did flatter them a bit they definitely deserved the three points in the end. This will provide a much needed boost in confidence for Sean Dyche's team, and it could be the catalyst for a resurgence from them. Hitting the heights of last season looks almost impossible, but they could start to steer themselves away from danger if they can build on that emphatic win.
18. Newcastle (down 2 places)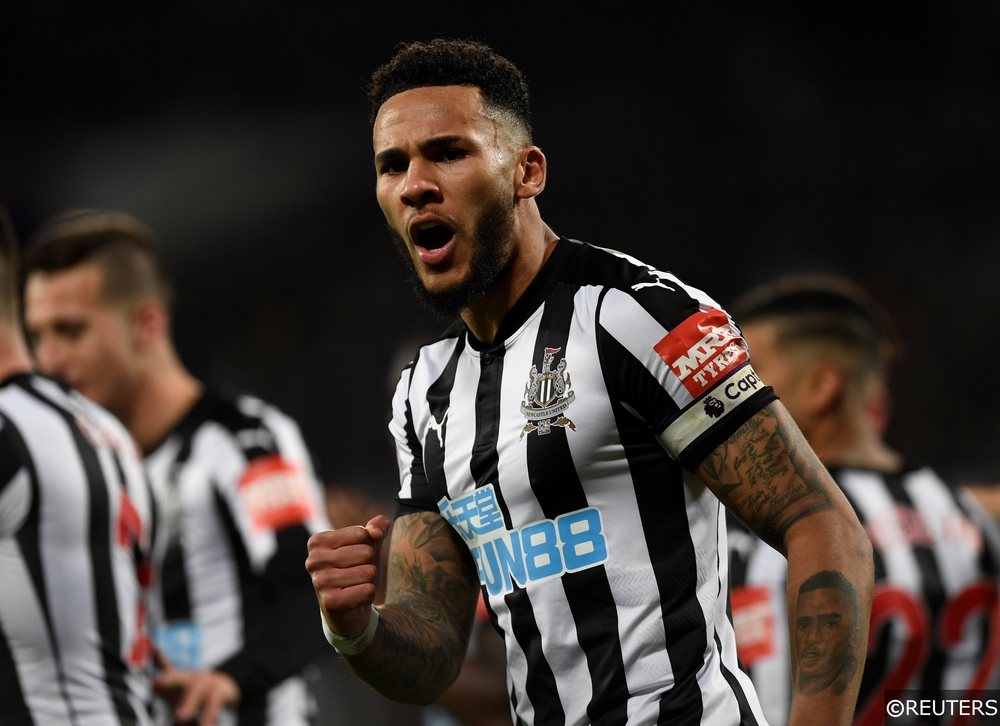 Many fans and pundits will point towards Newcastle's incredibly tough fixture list at the start of this season, but there is no getting away from the fact that they're in real trouble at St James' Park. The Magpies continues their winless start to the season on Saturday as they played out a goalless draw with Crystal Palace, and it actually looks like they're a better team when facing off against the top flight heavyweights.
The Magpies have played just two games against sides from outside the big six clubs, and both of those have ended goalless. They have scored just four goals this season, and managed a measly 0.23 xG at Selhurst Park on Saturday. Easier fixtures are on the way for Rafa Benitez and company, but they don't even look capable of beating them at the moment.
19. Cardiff (down 2 places)
Just over a week ago Cardiff took the lead in a Premier League game for the first time since their return to the top flight, with Sol Bamba stunning Stamford Bridge with a 16th minute goal. You could almost here the screams of jubilation from that part of Wales, but they were soon to turn back into sighs of resignation.
The Bluebirds' lead lasted 21 minutes, and after that there was no turning back. Eden Hazard bagged a hat-trick in that 4-1 thrashing, and this weekend things didn't get any better. They were demolished at the hands of Manchester City, meaning they have now conceded 12 goals in their last three matches. Admittedly they have endured a tough run of fixtures, but there is very little to suggest that Cardiff have what it takes to avoid the drop this season.
20. Huddersfield (down 2 places)
Everybody was expecting a case of second season syndrome at the John Smiths Stadium this year, and that is proving to be exactly the case for David Wagner's men. Huddersfield slipped to their fourth defeat of the season away to Leicester this weekend, generating just 0.68 xG and losing the game 3-1 at the King Power Stadium.
They are one of three teams yet to win a Premier League game, with their only points coming from a drab goalless draw at Cardiff and a 1-1 draw away to Everton. They, along with Cardiff, have scored a Premier League low three goals this season, and they're even lagging behind Neil Warnock's men on expected goals. They have generated a meagre 3.41 xG this season and sit rock bottom in the expected points chart. It's going to be a very long season for The Terriers.
Follow Free Super Tips on Twitter to stay up to date with our daily tips and predictions or browse more football content on our website: