Content Editor at Free Super Tips, Alex was born in the shadow of Old Trafford and is an avid Man Utd fan. After graduating from university he combined his love of football, writing and betting to join FST and now closely follows goings-on in all of the top European leagues.
The weather starts to fade away and leaves starting drifting to the ground as autumn takes hold at the end of September, but in the football world the excitement is just getting started. The Champions League proper is in full flow, and the Premier League table is finally starting to take on some semblance of reality.
By this point, we have a fair idea of which teams might be up there challenging for the title come the end of the season, and the 2018/19 campaign is already looking very much like a three horse race.
Every week we rank each Premier League team from best to worst, coming up with a definitive answer to how each team is actually performing. This takes into account the overall squad strength, actual results, expected goals (xG), and the strength of their opposition.
Read More: Premier League Expected Goals Round Up – Gameweek 7
1. Manchester City (up 1 place)
A shock draw at Wolves has kept Manchester City off the top of our Premier League Power Rankings, and the actual table, for a few weeks now, but this weekend they continued their unbeaten run with a comfortable 2-0 win over Brighton.
The Citizens don't look quite as dominant as they did last season, but they remain unbeaten in the Premier League and have still scored an average of three goals per game. They have won four in a row since that slip up at Molineaux and are also top of the table on expected points, with 18.75 xPTS compared to Liverpool's 16.75. Admittedly, Pep Guardiola's side have shown some uncharacteristic weaknesses this season, but they are still in prime position to defend their title.
Read More: Possession Obsession – How Important is Possession in the Modern Game?
2. Liverpool (down 1 place)
It's fair to say that Liverpool didn't have the best of weeks last week. They were knocked out of the Carabao Cup at home to Chelsea before scraping a draw against the same opponents at Stamford Bridge on Saturday. Just like Man City, their attacking prowess doesn't look quite up to the same level as it was last season, but still they remain unbeaten in the Premier League and are only behind Manchester City on goal difference.
They were saved on Saturday by an absolute stunner from Daniel Sturridge, but they just about edged the expected goals at Stamford Bridge, and they sit more than three points clear of Chelsea on the xPTS table. None of the three top teams have had particularly tough runs so far this season, but all evidence points towards Liverpool being up there challenging by the latter stages of the campaign.
3. Chelsea
Back to back draws in the Premier League may be a worry to some, but their midweek victory over Liverpool will have many convinced that it's just a blip for Maurizio Sarri's side. They could easily have won their hosting of Liverpool on Saturday as well, and despite the Italian managing in England for the first time he has taken to the job like a duck to water.
This Chelsea side look an entirely different outfit to the one that slumped down under Antonio Conte last season, and to remain unbeaten after seven Premier League games is a testament to his adaptability. It's fully within the realms of possibility that Sarri will continue to improve this Chelsea side, so the Stamford Bridge faithful won't be writing off a challenge for the top spot.
4. Tottenham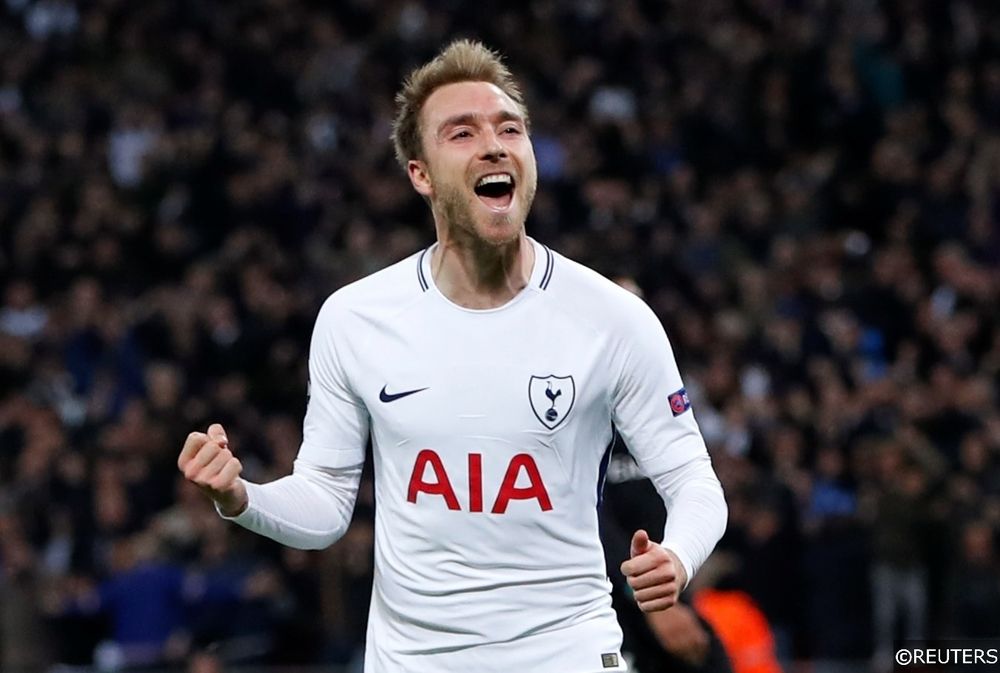 Unchanged in position from last week after a comfortable win at the struggling Huddersfield, Tottenham might be up in 4th place but they look some way off the leaders of the pack at the moment. They are currently four points off the top of the table, but their performances have looked stale and laboured at times and this shows in the xPTS table, where they sit 6th with almost six points between them and the leaders.
However, you simply can't write off this squad. It's filled to the brim with talent, and if the likes of Dele Alli, Harry Kane, Christian Eriksen, Lucas Moura, Heung-min Son, Jan Vertonghen, Kieran Trippier, and Hugo Lloris can all hit the peak of their powers they have every chance of bridging that gap.
5. Arsenal (up 2 places)
It seems quite a long time ago that Unai Emery began his Arsenal reign with back to back defeats in the Premier League, and it's fair to say that he has made up for that slow start since then. The Gunners' 2-0 win over Watford at the weekend made it five wins on the bounce in the Premier League, and it does seem like Emery has managed to instil that winning spirit back into a squad that dropped far too many needless points last season.
Admittedly they haven't had to face any side of real quality since gameweek two, and things will become much clearer in a month's time when they play host to Liverpool at the Emirates. Until then, they can look forward to possibly continuing their winning streak and hopefully narrowing the gap between them and the front runners.
6. Bournemouth (up 2 places)
Bournemouth saw their standing drop last weekend after being subject to a 4-0 demolition at the hands of Burnley, but Eddie Howe's squad showed real character on Monday night as they scored a later winner to take all three points off Crystal Palace. The Cherries sit all the way up in 7th place in the table, and it's not by good fortune either. They are actually 4th in the xPTS table, just 0.35 points off Chelsea in 3rd.
You could argue that they've had a fairly easy run up until now, and they certainly came undone in their trips away to Chelsea and Burnley. However, they have shown themselves well in games against Everton and Leicester, and there is absolutely no reason why they can't continue and go on to take a top half spot this season.
7. Wolves (down 1 place)
Wolves move down in the rankings, but only by virtue of Bournemouth and Arsenal's rise. The newly promoted club continued to grow in confidence with a well deserved win against Southampton on Saturday. They have now taken points off both Manchester clubs and are unbeaten in the league since a very unfortunate loss to Leicester in gameweek 2.
Defensively they look very solid, and every result that goes their way seems to build their confidence even more. Add that to the fact that they sit all the way up in 5th position in the xPTS table, and this could be a very good return to the top flight for the Midlands club.
Read More: How Does Football Index Work?
8. Watford (down 3 places)
Watford's incredible start to the season under Javi Gracia seems to have come to an abrupt end, although their recent fixture difficulty should certainly be taken into account. They actually performed well at the Emirates on Saturday, despite falling to a 2-0 defeat. Prior to that they were pegged back late on by Fulham, and suffered their first loss of the season at home to Manchester United.
It's hard to be too tough on a Hornets side who reside in 6th place in the Premier League, and their xPTS ranking has them in a decent 7th place as well. However, the continued improvement of both Wolves and Bournemouth mean we have no choice but to push Watford down in the rankings.
9. Leicester (up 1 place)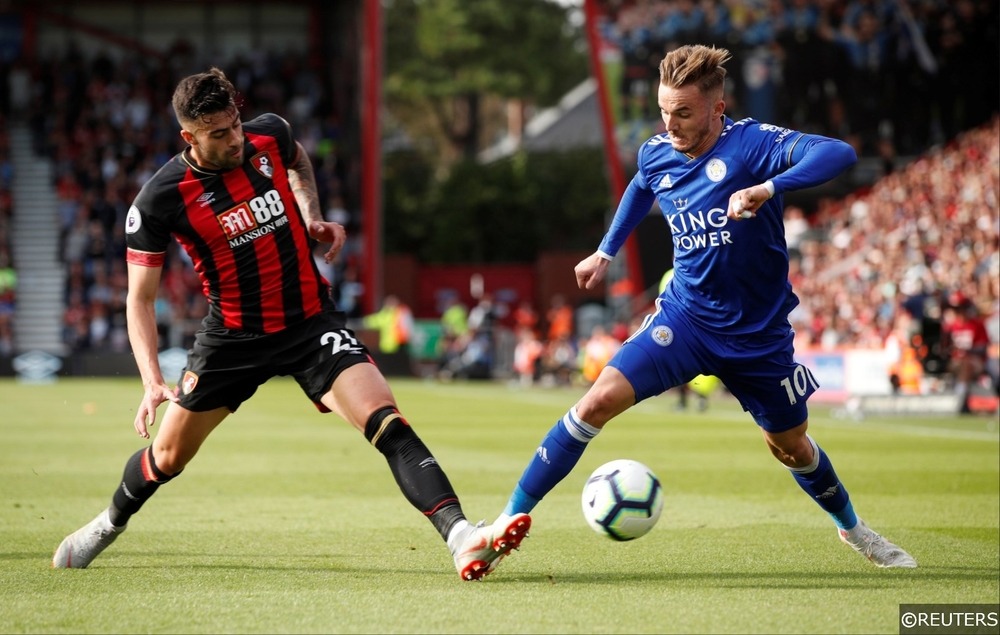 Leicester fell to back-to-back defeats either side of the international break, and their 4-2 loss at Bournemouth had some Foxes fans speculating over whether Claude Puel's time at the King Power Stadium could be coming to an end. Fortunately, two relatively easy fixtures have followed and they are well on track to have a good season this year.
Their 2-0 win against Newcastle was almost routine against a side struggling horribly at the moment, and they now find themselves up in 8th position after winning four of their seven games so far. Riyad Mahrez' departure over the summer caused a lot of panic for Leicester fans, but Jamie Vardy is still firing on all cylinders and James Maddison is proving an excellent purchase. The rest of the season looks relatively bright for Leicester fans.
10. West Ham (up 3 places)
What's the best way to get past the start of a Premier League season that saw you lose four matches on the trot? Well, Manuel Pellegrini has the answer to that, and it's to string together four excellent results consecutively. Of course, that is easier said than done, but West Ham's players have straightened up their hunched shoulders and got to work.
First came an excellent 3-1 win away to Everton before they played out a stalemate with Chelsea. Their 8-0 demolition job of Macclesfield boosted confidence further, and after deservedly beating Manchester United 3-1 on Saturday I wouldn't be surprised to find a few Hammers players still inside the London Stadium waiting for their heads to deflate. They certainly have the squad to push for a top half finish, and their results at the moment suggest they are a dangerous team for anybody to face.
11. Manchester United (down 2 places)
The woes just keep coming for Manchester United. A humiliating defeat to West Ham resigned them to their worse start to a league season since 1989, and the fractious rift between Jose Mourinho and Paul Pogba is showing no signs of healing. They have failed to win four of their opening seven games in the league, and they deserved nothing less than defeat at the London Stadium on Saturday.
The squad obviously has the talent to turn this around, but the motivation to do so seems severely lacking at the moment. Failing to beat the winless Newcastle on Saturday would surely be a step too far for them.
12. Brighton
No change for the lads in Brighton, who made the long trip up north to face reigning Premier League champions Manchester City on Saturday. Unsurprisingly, they lost that game, but a 2-0 scoreline at the Etihad is nothing to be ashamed of and they acquitted themselves well on Saturday afternoon.
The Seagulls performances this season haven't been too bad at all, but their results really need to start catching up. They have won just one of their seven game so far, and while defeats to Liverpool, Spurs, and Manchester City won't be held against them their draws against Fulham and Southampton were rather disappointing. At the moment, the performances are there but the results simply aren't.
13. Fulham (down 2 places)
Just over a month ago, in the victory throes of a 4-2 defeat of Burnley, the future was looking very bright for Fulham. They had suffered a stuttering start to their top flight campaign, but the returning Cottagers were showing a marked improvement in their performances. Unfortunately for them, that improvement looks to have ceased.
They were hammered 3-0 at Goodison Park on Saturday to make it four games without a win in the Premier League, with an identical 3-0 loss to Manchester City and two draws against Brighton and Watford. This puts them down in 17th place in the league table, and while their performances are slightly better than that position suggests, and they have a promising looking squad, they do need to start picking up victories.
14. Everton (up 2 places)
Everton will be hoping that things are starting to come together under Marco Silva after Saturday's 3-0 thrashing of Fulham. With the new manager at the helm and an array of talented players at his disposal, Everton were touted as the best of the rest in pre-season. However, after just one win in their six opening games there were more than a few Toffees fans questioning that statement.
Their 3-0 win over Fulham was excellent though, and things could well start looking up for them soon. Still, they reside in a disappointing 11th place at the moment and are distinctly mid-table when it comes to xPTS, all despite having one of the kindest fixture lists in recent memory for the first couple of months of the season.
15. Burnley (up 2 places)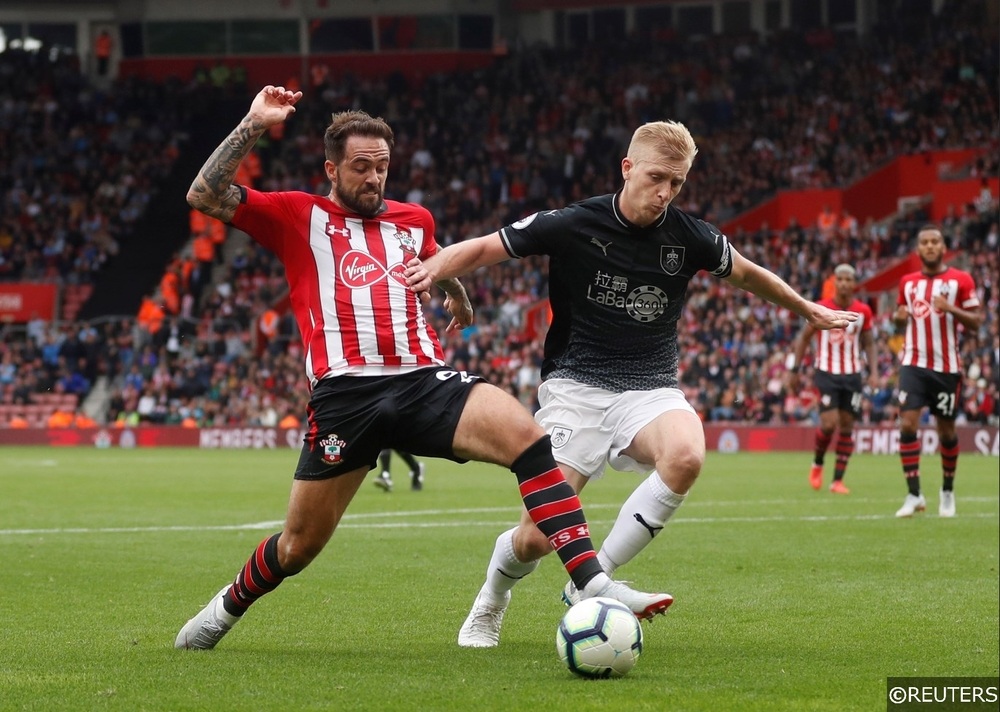 We have discussed the theory of the continental hangover at length here at FST, and Burnley seem more than willing to single-handedly prove that this phenomenon exists. They started the season by failing to win their opening five Premier League games, losing four of them.
However, they were then knocked out of the Europa League qualifiers and turned the entirety of their attentions back to the Premier League, and the results have finally started to flow. They demolished Bournemouth 4-0 last weekend and followed it with a 2-1 win over Cardiff, boosting them up both the actual Premier League table and in our FST Power Rankings.
16. Crystal Palace (down 2 places)
Roy Hodgson was nothing less than the saviour of Crystal Palace last season, taking over after Frank de Boer's dreadful start to Premier League life and somehow guiding the misfiring Eagles well clear of the relegation battle. He then managed to keep their talisman, Wilfried Zaha, from leaving over the summer, and everything was looking positively rosy at Selhurst Park.
Not so anymore. Their 2-0 win over Fulham on the opening day set expectations up a notch, but they have only won one of their six league games since. That was a tight 1-0 win against the awful Huddersfield, a result followed by an equally dismal goalless draw at home to Newcastle. They were brought back to losing ways on Monday with a 2-1 defeat to Bournemouth, and unless they can dig their way out of this hole soon they could find themselves embroiled in the battle at the bottom.
17. Southampton (down 2 places)
When Southampton finally managed to secure their first three points of the season at Selhurst Park at the beginning of September, many thought that this could be the start of a resurgence under Mark Hughes. It's not that surprising that this hasn't turned out to be the case though.
The Saints deservedly lost at Molineux on Saturday to make it three games without a win in the Premier League, following on from an expected dismantling at Anfield last weekend. They have just five points to their names after seven games, and with matches against Chelsea, Manchester City, Manchester United, and Spurs coming up before Christmas they aren't in for an easy ride.
18. Cardiff (up 1 place)
Cardiff, despite their 2-1 loss at home to Burnley on Sunday, make some slight headway in our Power Rankings table. They can count themselves unlucky to have lost against The Clarets after generating 1.49 xG to Burnley's 0.11 xG, but the main reason for their boost up our table is simply down to Newcastle's failings.
Cardiff are showing very subtle signs of promise, although they still remain one of the frontrunners for relegation from the top flight. They sit 19th in the table, but on xPTS they are up in 13th position and they've had some really tough fixtures to contend with. The Bluebird have already had to face Arsenal, Chelsea, and Manchester City, and the next month will see them travel to Spurs and Liverpool for yet more punishment. Nevertheless, the hope that Warnock can keep Cardiff in the Premier League is simmering under the surface of the Cardiff City Stadium.
19. Newcastle (down 1 place)
The misery continues to pile up at St James' Park, with their most recent failing being a 2-0 defeat at home to Leicester. They have picked up just two points this season, both in goalless draws against Cardiff and Crystal Palace.
Simply put, their team doesn't look equipped to avoid relegation at the moment, and the fans themselves seem almost resigned to failure. Of course, much of the blame is put upon Mike Ashley, and you get the feeling that until he makes a long awaited departure that things won't get better for The Magpies. Seven games into the new season and they remain winless, a record which automatically puts them at the forefront of everybody's minds for relegation.
20. Huddersfield
Huddersfield remain at the bottom of the pecking order, both in our Power Rankings and in the actual Premier League table. They shocked everybody when they survived the drop last season, but second season syndrome is in full flow at the John Smiths Stadium and they look incapable of winning a football match at the moment.
Their 2-0 loss to Spurs on Saturday wasn't exactly unexpected, but they have now lost five of their seven league games this season and have scored a league low three goals. The Terriers are also bottom on xG, xPTS, and joint bottom on goals conceded. Things are looking awfully bleak for them right now.
We now head into a full midweek schedule of Champions League and Europa League action so make sure you check out our Free Betting Tips & Predictions. 
Get in touch with us by emailing us at info@freesupertips.co.uk or tweet us on Twitter @FootySuperTips.