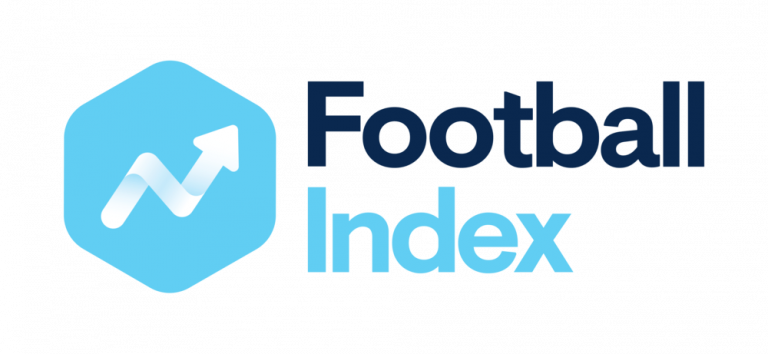 September 27, 2018
Show Bio
Content Editor at Free Super Tips, Alex was born in the shadow of Old Trafford and is an avid Man Utd fan. After graduating from university he combined his love of football, writing and betting to join FST and now closely follows goings-on in all of the top European leagues.
Launched in 2015, Football Index has soared in popularity over the last year with its unique and varied approach to betting on football. They do away with the conventional bookmaking approach, instead launching a "football stock market" where users can purchase shares in their favourite player and earn money based on their real life performances.
But how exactly does Football Index work, and how can you get involved in the burgeoning football stock market?
How to get started with Football Index
As we've already talked about, Football Index is an innovative platform where you can buy and sell shares in footballers from around Europe, with the prices of these shares being determined by the users on Football Index. Basically, the more people buy shares in a player, the higher their share price will reach. There are plenty of players to choose from as well, with the Top 200 being the highest priced players across Europe and even more players available in the Squad selection.
But traders on Football Index need a reason to actually buy those shares in the first place, which is where the Football Index Dividends come into play. There are two ways to earn Dividend payouts on Football Index – Media Rankings and Match Day Rankings.
Media Ranking Dividends are only applicable to players in the Top 200 on Football Index and are paid out daily based on real life media buzz surrounding a player. Football Index collate a wide variety of news websites and rank the top three most talked about players of the day. If you own shares in a player inside that top three, you'll get a tasty dividend payout! The media dividends pay out at £0.08 per share for 1st place in the media rankings, with that dropping to £0.05 per share for 2nd place and £0.02 per share for 3rd on dedicated Media Days.
Media Days take place on days where there is no football being played in the top European leagues, Champions League, or Europa League, meaning there are no Performance Dividends available. On these days Football Index expand the Media Ranking Dividends to include 2nd and 3rd place, but on match days the Media Dividend payouts only apply to 1st place in the Media Rankings.
Say, for example, you owned 100 shares in Mohamed Salah on the day of the 2018 Champions League Final, and the media buzz surrounding the Egyptian's injury earned him top place in the media rankings, you would receive a dividend payout of £8.
Read More: Trade up to £500 Risk Free at Football Index!
Match Day Ranking Dividends work in much the same way, but these are also applicable for players outside the Top 200. Football Index categorise every day as either a Media Day, Single Match Day, Double Match Day, or Treble Match Day, and that effects the dividend payouts. On every Match Day the top performing players are selected for three categories – Defender/Goalkeeper, Midfielder, and Forward, as well as adding a Star Player award into the mix.
If one of your players wins one of these awards then you're in for another dividend payout! Single match day payouts are £0.04 per share for the top performing players in each position, with the Star Player getting an additional £0.02 per share on top of that. These payouts are increased accordingly if it's a Double or Treble Match Day.
Take another example – If you owned 100 shares in Aleksandr Mitrovic on the day he scored a brace against Burnley in August 2018, you could count yourself quids in. His performance is likely to put him up there on the Top Forwards list, and with it being a busy Saturday, a Treble Match Day was on the cards. That would have yielded a £12 Match Day Dividend.
What affects share prices on Football Index?
These Match Day and Media Dividend payouts drive the entire Football Index stock market. If a player is generating a huge media buzz day after day, or is in spectacular form and regularly earning Match Day Dividends, then people will want a piece of the action.
So more and more people flock to these players, which in turn drives the share price upwards. If you were one of the savvy ones, possibly following our upcoming Football Index tips, to buy shares in this player early on then you're onto a winner. Not only will you get the Dividend payouts, but you can wait until the media buzz starts to die down or the player's performances start to dip and sell your shares for a tidy profit.
Let's look at another example. Say you could see the tension rising between Jose Mourinho and Paul Pogba and anticipated a huge media blowout coming up, you buy some shares in Pogba on the 20th September at £10.83 per share and then sit back and relax. As you expected, the footballing world explodes as Pogba and Mourinho seemingly take their spat public and you watch the Media Dividends come rolling into your account. More and more people are wanting a piece of the action, and just seven days later his share price is all the way up to £14.64 and showing no signs of slowing down. If you sell now, you've just made a tidy profit of £3.81 per share, and that's not even counting all the Media Dividends you will have received from him.
The key is timing when to enter the market and when to get out, and that's exactly what our Football Index tips will help you out with.
Trade up to £500 Risk Free
Register for a new account
Make a deposit, maximum risk free amount is £500!
Start trading players!
Risk free – If you decide Football Index isn't for you within the first seven days contact customer support and your losses will be refunded in 48 hours and you'll be able to withdraw your funds with no questions asked.
Ready to start trading? Click here to get started.
Follow Free Super Tips on Twitter to stay up to date with our daily tips and predictions or browse the rest of our football content to help you make your Football Index trading decisions!