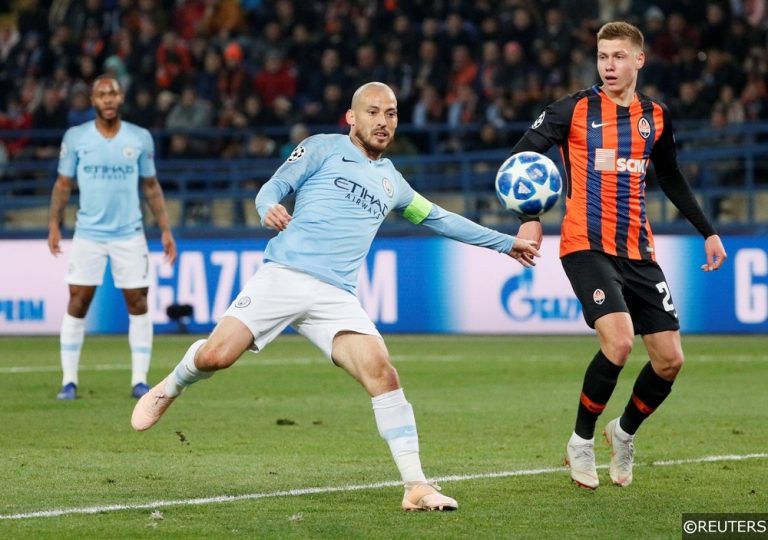 An Arsenal supporter and occasional match-goer, Liam has been involved in football journalism for a number of years and joined the Spotlight Sports Group in 2018. He is studying for a degree in German and Spanish, can speak French too and is particularly interested in the Bundesliga and La Liga.
When a 24-year-old David Silva joined Manchester City from Valencia in 2010, even someone with the clinical vision of the skilled Spaniard could not have envisaged how much of an impact he would go on to have on the English game.
Silva was at the forefront of a revolution, with City's financial metamorphosis, which started in 2008, transforming the club from fledgling European hopefuls to a side who claimed the first ever English treble and are deemed failures if they don't progress to the latter stages of the Champions League each season.
Silva a constant force in an ever-changing City
Players have come and gone at the Etihad, with City shelling out in excess of £1 billion since the arrival of Sheikh Mansour twelve years ago, but Silva has remained at the team's core, tying it all together with his commanding midfield presence and exceptional eye for a pass.
But after 423 appearances, 73 goals, four Premier League titles, two FA Cups and five EFL Cups, the 34-year-old is set to call time on his City career with his contract expiring this summer.
Sterling praises Spaniard's humility
And teammate Raheem Sterling, who joined City from Liverpool in 2015, believes Silva will be sorely missed. Speaking on the club's official website, he said: "One thing I have definitely learned from David is to be humble. He [Silva] is the most humble football player you will ever meet in your life and the trophies that he has behind him to back him up just shows you.
"He will be sorely missed because he brings so much joy to the club but if you want to follow his example, it is always to keep that humility and win trophies."
But, sentiment aside, a quick look at the plethora of midfield talents City have at their disposal suggests it is the right time for Silva to move on.
Silva still impressing for Citizens
On the surface, the statistics suggest Silva is still helping City to win matches. This season the club have won 74 per cent of matches the Spaniard has played in compared to 64 per cent of the matches in which he has not featured.
Seven assists and three goals in 19 league appearances this term are hardly the figures of a fading force but another season would surely only knock Silva further down the pecking order.
It is no secret Kevin De Bruyne is City's main man now – he has dazzled with 16 assists at the tip of their midfield and has assumed the role of the club's main creative outlet.
City's array of midfield talents suggest the time is right to move on
Supplementing the brilliant Belgian are the likes of Bernardo Silva, Ilkay Gundogan and Rodri to name but a few and if the Spaniard's departure is to have one 'Silva' lining, it has to be the opportunity it could present for young Phil Foden.
Pep Guardiola's reluctance to send the Englishman out on loan suggests he knows how valuable he can be to the team and his man-of-the-match performance in the EFL Cup earlier this season suggests he is on the cusp of breaking into the first 11 regularly.
Silva leaving the club opens up another slot on the bench or in the first team for Foden, who is sure to take the baton from De Bruyne as City's next premier midfield maestro.
The intensity of City's game has certainly gone up a notch under tiki-taka champion Guardiola and the obligation to press high and move quickly would only take its toll on Silva's ageing legs if he were to stay another season.
City will miss the identity and the memories of Silva but it would be unjust for a player who has done so much to propel the club into the echelons of Europe's elite to leave on a whimper. Instead, Silva should shed the humility for a moment and leave with his head held high.