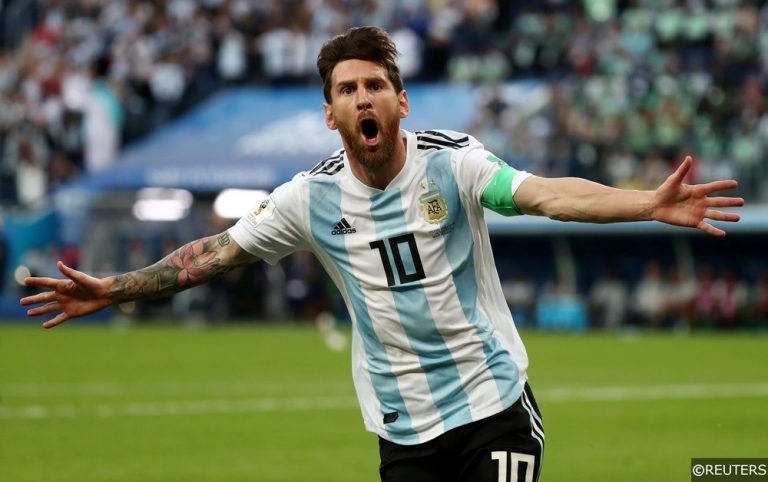 It's painful isn't it? Just when Europe's top leagues are really starting to hit their stride, yet another international break comes along and spoils everything!
Two weeks without any top flight action, you're left scrounging around desperately trying to find something worth sticking your hard earned money on but the Cameroonian First Division is just not cutting it is it? You're bereft and resigned to two weeks' of international football tedium.
Or alternatively you could be playing the world's first football stock market and have the opportunity to make money every single day with Football Index's Media Madness!
Who's ready for 11 days of #MediaMadness? #FootballINDEX #FICommunity pic.twitter.com/nDZH11O5sM

— Football INDEX (@FootballIndexUK) October 8, 2018
What is Media Buzz?
Every single day of the year, Football Index aggregates media articles from 25 different UK publications relating to individual players and produces a definitive ranking each day depending on which player is garnering the most media attention that day.
On a day where there is at least one match in any of Europe's top five leagues (Premier League, Bundesliga, Ligue 1, Serie A and La Liga) or the UEFA Champions League or Europa League, the player who ends the day top of the Media Buzz Rankings will earn a 5p dividend per share.
Therefore, if Paul Pogba wins Media Buzz on a match day and you own 100 shares, that's a £5 dividend win for you!
Triple Media Madness
Whilst the big leagues break for the international games, Football Index is offering three days of Triple Media Buzz payouts!
So during the current period of 11 days without any on-pitch action in Europe's big five leagues, the top three players in the Media Buzz rankings will be rewarded as follows:
1st: 8p dividend per share
2nd: 5p dividend per share
3rd: 2p dividend per share
Here's an example of your potential winnings:
You own 100 shares in Paul Pogba and he finishes 1st – £8 dividend win
100 shares in Lionel Messi and he finishes 2nd – £5 dividend win
100 shares in Cristiano Ronaldo and he finishes 3rd – £2 dividend win
So if you're lucky enough to own three media buzz magnets during the Triple Media period, you could be on to a great earner!
Triple Media runs on any day where there are no games in the top five European leagues or European competitions, which means that throughout the season there will often be days of Triple Media payouts. This means that it's worth building up a stock of players who often find themselves towards the top of the Media Buzz rankings throughout the season.
Who to buy for Media Buzz?
As you'd expect, Media Buzz is dictated by what is the major story in the football world that day. During international breaks keep an eye out for England players, especially in the days around the games as they tend to dominate conversation depending on the result (England losing might not hurt your chances of winning Media Buzz).
However, an international break is also an opportunity for the big name players to get away from their club environment and shine on the international stage, whilst at the same time they often are more comfortable speaking freely to their national media which often leads to transfer speculation or rumours that a player is unhappy at their club.
During the transfer window periods in January and the summer, expect transfer stories to dominate the Media Buzz rankings. The challenge is finding the players who you think will make a big move before everyone else does to maximise your profit!
With all this excitement on Football Index, you have no excuse to be bored during the international break!
Trade up to £500 Risk Free
Register for a new account
Make a deposit, maximum risk free amount is £500!
Start trading players!
Risk free – If you decide Football Index isn't for you within the first seven days contact customer support and your losses will be refunded in 48 hours and you'll be able to withdraw your funds with no questions asked.
Follow Free Super Tips on Twitter to stay up to date with our daily tips and predictions or browse the rest of our football content to help you make your trading decisions on Football Index!