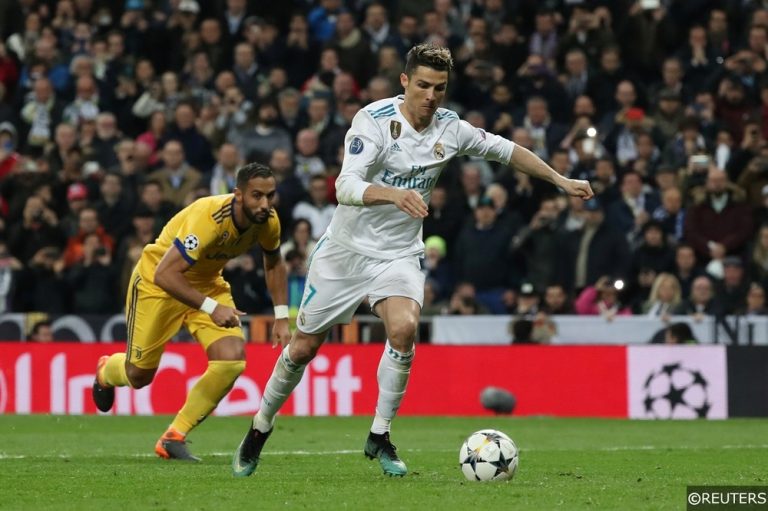 Before becoming a Sports Journalist for Free Super Tips, Aaron spent three years studying Sports Journalism at the University of Sunderland while taking in the Black Cats' 'glory years' under Martin O'Neill. Now back in Northern Ireland he turns niche stats into predictions for FST, while he's one of the few people on this island who is equally comfortable at Windsor Park and the Aviva.
Cristiano Ronaldo's time at Real Madrid came to an end on Tuesday, as he secured a move to Serie A giants Juventus. It seemed like a ploy for a bigger contract, but less than a week later Ronaldo made a switch for just shy of £100million. He left after a nine year spell in Spain, hitting 105 Champions League goals – almost a fifth of their total in the competition – lifting the trophy four times.
The current Ballon d'Or holder moves on to Italy, the final stage of an incredible career in Europe. Obviously it's a step down from the biggest club in the world, but this could be a deal which works out for everyone. The switch will send shockwaves throughout football, this summer and beyond. Here is our look at just what Ronaldo's switch could affect Real Madrid, Serie A and the transfer window.
Also See: How Important is Ronaldo to Portugal?
Massive Statement from Juventus
The Italian champions have moved early to secure this signature, and it's certainly boosted their status in Europe. They expect a much broader following now that Ronaldo has joined. They're trying to shake the reputation of just being the standout side in a one team league. Two Champions League finals did start to do that, but the impact from those didn't last too long.
Juve have cast off any kind of financial shackles, and gone all in on the Champions League. They've brought in a proven winner, a man who can only improve their side. However, Juve aren't going to pay £99million and then the same again in wages for a great player. They wanted a deal which made a big difference to them financially, and they certainly have it.
People will point to them selling a few more £50 shirts as the way to make up the money. That's a bit like buying a Ferrari and hoping to find some spare change in the back. Juve – and their owners, who actually own Ferrari too – see more from Ronaldo. He's expected to lead a sponsorship boom, one which can bridge the gap between their TV income and the Premier League's eye-watering income. Given that this signing saw Juve's stock value rise by 35%, they're clearly going to feel a big income boost in the coming months.
Read More: Ronaldo or Messi?
Will Juve's Style Change too?
Juventus were said to be plotting a revolution after their Champions League loss at home to Real Madrid. Instead, it seems to be evolution, which includes buying the bloke who inspired that home loss to Real Madrid.
The Portugal international showed his class in Turin last season, and he's obviously going to slot straight in to the Juventus side after his arrival. He's been converted in to an out and out forward in his later years, and that's been reflected for both Real and Portugal. However, he spent last season up front with a partner, usually Karim Benzema.
The Frenchman isn't rated by all, but he was seen as the perfect foil for Ronaldo. They were basically an upmarket version of Heskey and Owen. Benzema's importance was largely down to his partnership with the Portugal captain, but Juventus aren't a team known for playing two up top.
The Italians switched between 4-3-3 and 4-2-3-1 last term, usually based on the form of Paulo Dybala. Those two should bond over a shared dislike of Lionel Messi, and their incredible footballing talent. However, Dybala is likely to play deeper, meaning Ronaldo could need a partner. While it's early days, we wouldn't be surprised if Mario Mandzukic emerged as the big winner, taking up the Benzema role. That could lead to a possible 4-3-1-2 system for Juve, which Ronaldo played in during Real's Champions League final win over Liverpool.
What Does it Mean for Serie A?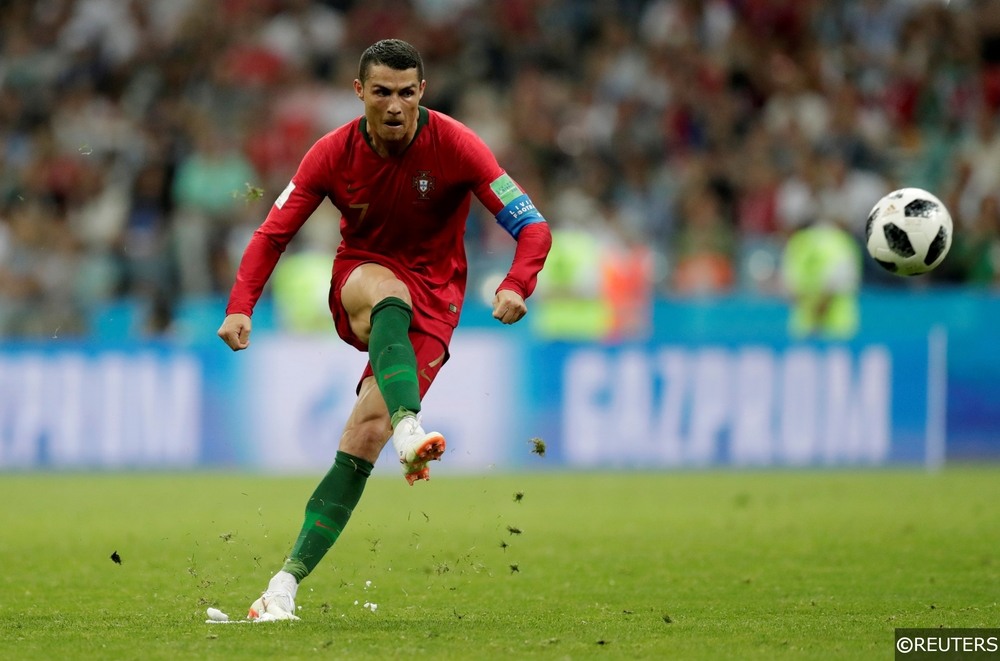 The cynical answer is that the 2019 title has been wrapped up. Ronaldo could have stopped at the league's headquarters to pick up the trophy on his way. Juve got a scare from Napoli last season, but ultimately their challenge just proved that no side can truly match Juve. After a seventh straight title, they've landed CR7. They've got a proven winner. A proven goalscorer. There's no way for anyone to match them at this point.
However, things run a little deeper than that. While Juventus are widely expected to win the league, that would have been the case anyway. The difference is that the bar is now higher. Italy has a side who can claim to be among the top four in Europe now. On top of that, a once great league has been boosted by the capture of a genuine superstar.
Italy has been rebuilding in recent years, with all of the top clubs promoting young talent. Last season the league had Juventus as runaway champions, Napoli playing some of the best football in Europe and a Champions League semi-finalist. That was a clear step forward, and the arrival of Ronaldo will bring more attention to a really entertaining division. It might be a short-term blow to the title race, but the overall strength can only improve.
Chelsea Footing the Bill?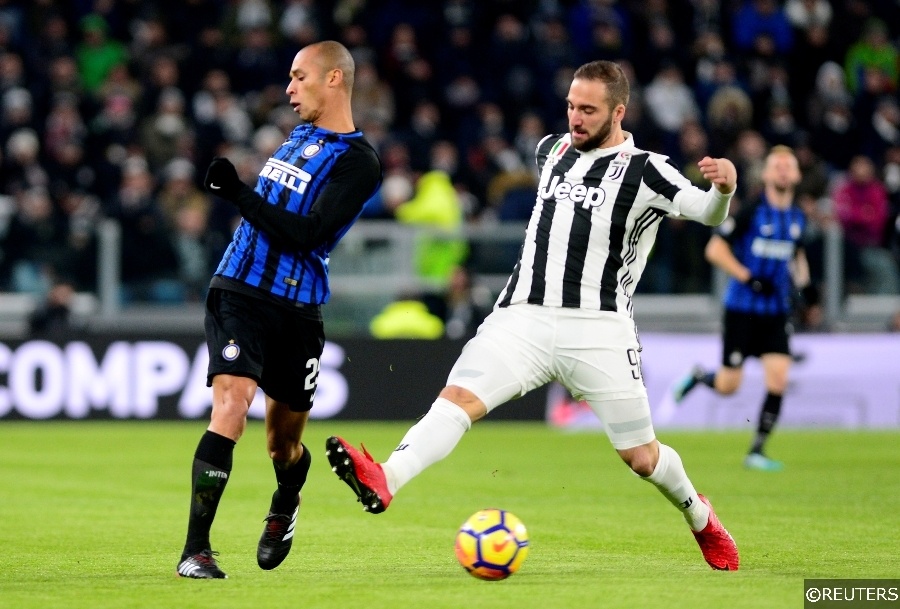 This transfer has slightly covered up Italy's lack of presence at the World Cup. They may be missing out on the joy of Russia, but Serie A's biggest deal in a generation could have a Russian sponsor.
Rumour has it that Chelsea could end up funding this Ronaldo deal. Once again, there's a big transfer going on in Europe, and a Premier League side are the awkward third wheel. Just as Arsenal's signings of Spanish rejects Mesut Ozil and Alexis Sanchez helped pay for the signings of Gareth Bale and Luis Suarez, Chelsea are circling like vultures here.
The Blues have an incredible desire to fund Italian pockets this summer. They're set to pay £10million to Antonio Conte and his staff to sack them, before paying for Napoli's Maurizio Sarri. Now, it seems Sarri wants them to pray on openings at Juventus, with Gonzalo Higuain and Daniele Rugani linked with a £90million switch to Stamford Bridge.
Juventus need some transfer business after this outlay. Crucially, they have to be making a profit on signings, and cut down their wage bill. Given that Rugani cost £3million, and was just replaced by a new £12million signing, a £25million deal for him seems smart. With Higuain taking home just short of £7million a year, they'll want to offload a player who likely just lost his spot in the team.
What Next for the Spanish Giants?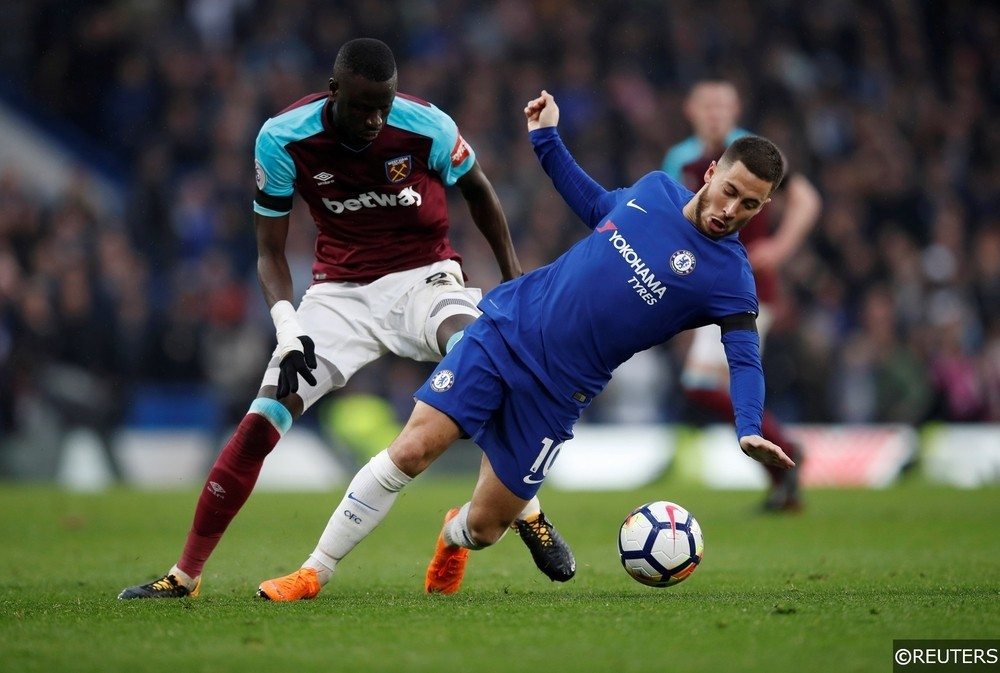 Real Madrid could pocket this money, fall back on a brilliant squad and hope their young talents deliver. That's incredibly unlikely to happen, however. After selling a Galactico, the logic is that Real now need to sign two. Doing that is going to be tough, with prices through the roof.
This transfer merry-go-round could get even stranger, as Real may had the Ronaldo fee to Chelsea, who just funded the transfer. Eden Hazard is likely to be their main target, with Kylian Mbappe and Neymar likely out of reach, even for Real. Signing the Belgian won't come cheap, but he's very clearly interested in a switch. He could even bring a friend, with Thibaut Courtois desperate to return to the Spanish capital.
With one star joining Italian football, Real may look to snatch one away. Sergej Milinkovic-Savic is a rumoured target, and his direct style could provide them with a real scoring instinct in the middle. The Lazio man is clearly talented, and he's at the right age where he could thrill the Bernabeu for years to come. After a couple of quiet years, Real should see the need to refresh their side. Ronaldo's move may define the summer, but it could have just kicked off a very busy few weeks around Europe.
Follow Free Super Tips on Twitter to stay up to date with our daily tips and predictions or browse more football content on our website: