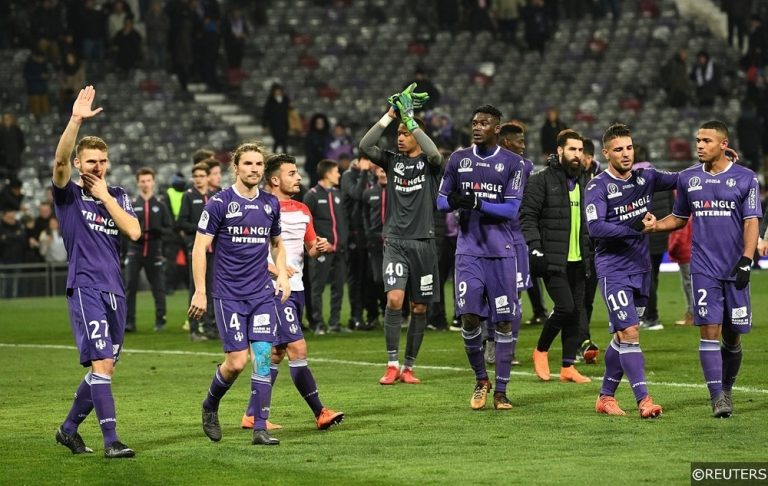 Ligue 1 progressed into its second matchday at the weekend and some stories of the season are already progressing nicely surrounding the new teams who have come onto the scene with a bang as well as a potentially shaky PSG side. To keep you on track, we've brought the best talking points from the ten games together in one brief package.
Bordeaux in Meltdown
This time last week, everything was peachy on the south-west coast of France. They had an extremely passionate and accomplished manager who had brought calm to the team when the club were in downfall and had had them playing well despite losing their best attacker Malcom in the summer. They had only one loss in their last thirteen, which was only really due to them playing over 70 minutes with ten men, and a highly anticipated Europa League Third Round Qualifier just around the corner, which they were expected to comfortably progress through. Which they did. However, the real talking point of the week has arisen from what happened just after their 2-1 victory over Mariupol.
Read more: Ligue 1 2018/19 Outright Betting Tips and Predictions: Title Winners and Top 3 Predictions
Manager Gus Poyet exploded when asked about the situation of Gaëtan Laborde, one of their best strikers, who had been linked with a move away from the club in recent years. "What happened with Gaëtan Laborde is a disgrace… I asked the club not to sell him until we bring in another player. They didn't listen to me, they let Laborde leave. We arrived at the hotel today at 11:45am, Laborde was not there. We called him, he was at Montpellier. Nobody said nothing to us." Poyet has now been sacked as he "exceeded the limits", in the words of Bordeaux's president Stéphane Martin who probably didn't expect the fallout of the situation to get to the level it has.
Players and fans have been up in arms over the scandal with the squad refusing to train last Friday and many expressing their views at the match at the weekend as well as online.
Bordeaux now find themselves in a sticky situation with them facing a massive European clash against Gent this week but without the manager that got them there in the first place. They lost at the weekend against a poor Toulouse side under the interim management of Éric Bedouet and unless they can convince the pro-Poyet squad to get back on the club's side, they could see some horrid results in the coming weeks. Bedouet has been a fitness coach at the club for over 20 years and has been caretaker at Bordeaux before with him taking the reins for a short while following Jean Tigana's sacking in 2011. He isn't the long-term solution to this problem though and the Girondins have already been linked with some exciting replacements like Laurent Blanc and Remi Garde, but Belgium coach Thierry Henry seems to be their number one target. It remains to be seen what the future holds for Bordeaux but with a squad and fanbase up in arms at the club, it will be interesting to see how President Stéphane Martin will handle the situation; we imagine the appointment of a World Cup winner would help get the fans back on his side though.
PSG Not Firing on All Cylinders
Ligue 1 always seems to be the butt of the joke when discussing one-horse-races. PSG have won five of the last six titles and many have tipped them to walk the league again but their recent match against Guingamp proved that they aren't untouchable. They won the match 3-1 at the Stade de Roudourou but the hosts scored first with Nolan Roux taking advantage of young Colin Dagba's mistake. PSG did then score three through the two most expensive players in the world Neymar and Kylian Mbappé, but the match could have gone differently if it hadn't been for a shoddy VAR check in the first half.
Read More: Kylian Mbappé's Coming of Age
Soon after Roux's opener, Marcus Coco almost got another assist when he plucked the ball away from Gianluigi Buffon and crossed it to Nicolas Benezet who finished with a confident header. But after a VAR check from referee Clement Turpin, the goal was disallowed much to the disagreement of pretty much everyone not sitting in the PSG dugout. An apparent push from Roux on Antoine Bernede made the goal invalid but the young midfielder was already aimlessly sprinting to the near post and the slightest of touches from the Guingamp striker sent the Frenchman flying. It was minimal, but the goal was disallowed and PSG went on to win the match through £321m worth of attacking talent.
This match did show a lot though; Guingamp were electric in the first half and really could have, or possibly should have, been leading by two or three goals going into the break. Paris manager Thomas Tuchel has put a lot of trust in young players like the aforementioned Dagba and Bernede in the absence of his recovering World Cup superstars and they have made some mistakes but despite these youthful errors, it was still far from a world-class performance from the more experienced players. Tuchel even told Guingamp manager Antoine Koumbouare that "you were the better team" which shows that even he himself knows there still a lot of work to do before they can expect to make a mark on Ligue 1 or Europe.
The champions now have a home match against Angers to impress in. Les Scoïstes have lost their two Ligue 1 games so far so PSG should expect to walk all over them, and if they really want to show their dominance in France, they could do without another scare and with a confident thrashing of Angers.
The Competitors Who Don't Want to Compete
Of the other teams expected to put together some sort of title challenge this year, none of them have really had the starts they would have liked to. Monaco, Lyon and Marseille have all failed to win their two opening games with the latter two falling to embarrassing defeats against Nîmes and Stade Reims at the weekend.
Despite 66% possession and almost triple the amount of shots compared to their opponents, Lyon couldn't get anything past David Guion's well-drilled Reims side. OL have been largely tipped as PSG's most likely competitor this season but the Olympians will have to really start playing like champions if they aim to be at the top of the table in May.
Reims' tactics weren't progressive with them often having six players in their own box when OL were attacking, but Lyon will have to find a way to get past this obstacle. They have a great squad, so many of the smaller sides will lock up shop against them and play for the scrappy result, limiting Lyon to long shots. And that's exactly what Reims did to them, it wasn't pretty but they came away with the three points in this crucial season back in Ligue 1. Guion has done a fantastic job to get six points and two clean sheets from their opening matches against lofty opposition and will be hoping to extend this form into their next match at Amiens.
Another team that taught a so-called 'title challenger' a lesson at the weekend was Nîmes. Unlike Reims, they took the game to Marseille, beating them 3-1 despite having less than 40% of the ball possession. Denis Bouanga, Sada Thioub and Renaud Ripart tore the OM defence to shreds and Marseille had little to respond with. Six shots on target but the team had little quality, other than Florian Thauvin's beautiful equaliser.
This was another illustrious team who were caught out by complacency and a determined opposition at the weekend. Lyon and Marseille managers Bruno Genesio and Rudi Garcia will have to seriously impress in their next league games if they are not to have this season, which was once full of potential, fall away from them.
A note must also be made for Monaco's 0-0 draw at home to Lille, but they can be slightly let off the hook because they didn't lose and also have an abundance of new players still bedding into the squad.
Next week's highlights see Thomas Tuchel looking to put it up a gear at the Parc des Princes against Angers, newly promoted Nîmes travel to Toulouse in search of their third consecutive league win in a so far fantastic return to Ligue 1 and Bordeaux will be hoping to sort themselves out on Sunday as they welcome Monaco to the west coast.
Follow Free Super Tips on Twitter to stay up to date with our daily tips and predictions or browse more football content on our website: