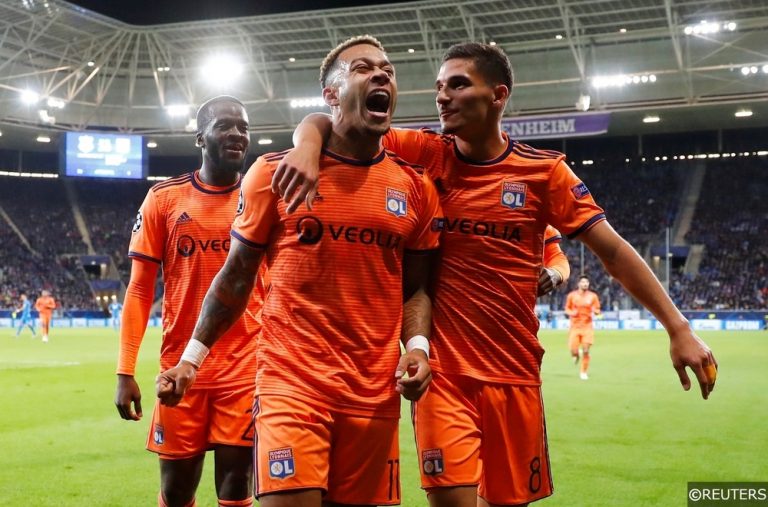 This year's Europa League chase has been one of the best in years as eight teams are still in with a great chance of finishing in that illustrious 3rd place spot. In Ligue 1, the top two teams qualify for the Champions League group stage with the third placed team entered into the UCL 3rd qualifying round. 4th place is reserved for the Europa League group stage with the two cup competitions, the Coupe de France and the Coupe de la Ligue, also offering entrance to the UEL for the winners, with those prizes trickling down to the 5th and 6th placed sides if teams in the top four win the competitions. 
Lyon currently sit in pole position for qualification if they can keep up some consistency between now and the end of the season but we're going to go through each of the eight teams still in with a shout and analyse their chances.
Olympique Lyonnais, 3rd, 43 Points
Lyon probably aimed for a lot more than they're currently on track for this season. They have been left behind by 2nd placed Lille who are now favourites to get that second UCL group stage spot. Bruno Genesio's side have suffered from some real inconsistency earlier in the season and that has started to creep up again. 
Lyon managed to become the first team to beat PSG in the league this season just a few weeks ago but they followed that up with a pretty soggy 2-1 win over Guingamp in the cup which really just highlights how mentally fragile this side are. If they really want to finish 2nd they need to get into a mood of thrashing the league's smaller sides but that just really hasn't been the case recently. They suffered a poor defeat last week against Nice (0-1) which could hold them back but they have another chance to flex their muscles as they meet again with bottom club Guingamp. If they want to show their superiority they need to win this game by quite a few goals. They may sit on top of this little group at the moment but that lead is very fragile with so many teams looking to take Lyon's place. 
AS Saint-Étienne, 4th, 40 Points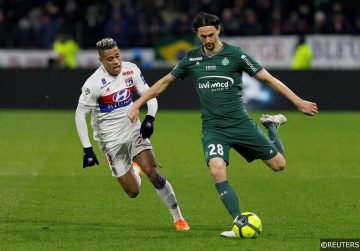 Les Verts occupy 4th spot but have a real battle on their hands with so many teams snapping at their heels. They picked up a fantastic run of results to close off 2018 and start this year as they won four straight games with 12 goals scored and Marseille brushed aside in the process. Wahbi Khazri was crucial in these games as he scored five times in this run but the Tunisian International hasn't got on the scoresheet since, in a reflection of how the team's form has gone as a whole. 
They've won just one of their last five games with the victory in midweek over Strasbourg lifting a great weight off their chests. This win was crucial as they were risking falling out of European contention but they really need to rally and go on another run of good results. Last year they missed out on a Europa League place due to goal difference so they will be desperate for qualification this year. They have had a shaky month or so but we still tip them as one of the main possibilities for Europa League qualification due to last year's dramatic finish and the quality of their squad. They have a difficult match against PSG on Sunday which could be a great opportunity for them to send a message to the rest of the league. 
HSC Montpellier, 5th, 37 Points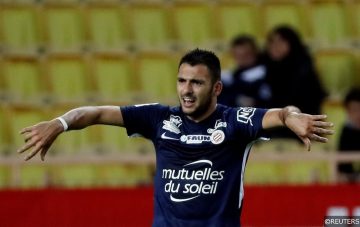 La Paillade started off the season as one of the surprise competitors for a Champions League place as they battled out against the likes of Lille but with them going on a run of just one win between the 10th of November and 20th of January, they have well and truly kissed that dream goodbye. Michel Der Zakarian's men have simply been too good at drawing and this has held them back this season. They have drawn the second highest number of games (10) and have continued this trend that they started last season when a whopping 18 of their matches ended level. 
They have won just one of their last eight league games with five of these games finishing as, you guessed it, draws. As a result they have really fallen off the pace and we doubt they'll recover as they seem to have lost the self-belief they once possessed earlier in the campaign. Their match against Lille this weekend could be crucial if they want to get back in contention though. 
Olympique Marseille, 6th, 37 Points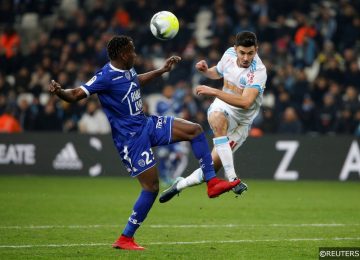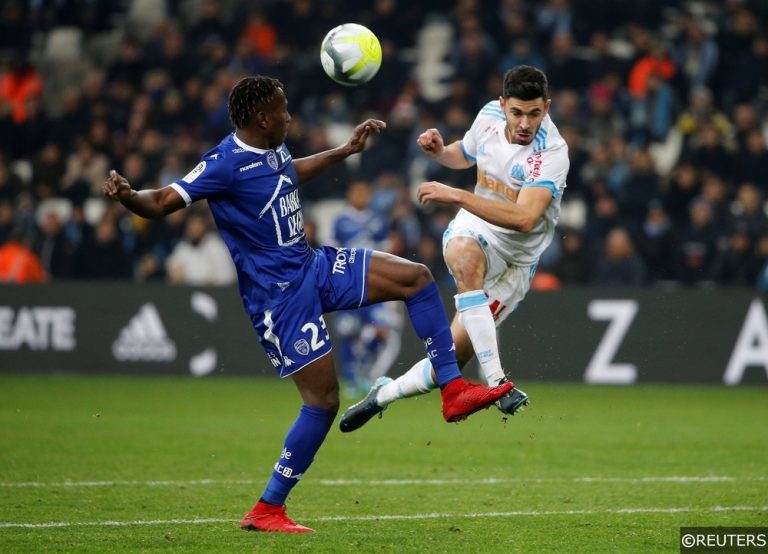 Marseille's situation really got quite sad earlier in the season as they went twelve games with just one win between November and early February. Fans really showed their discontent with banners and songs communicating their message of the team being inferior for the shirt. Two wins on the bounce have aided this though as they have managed to elbow their way back into the Europa League conversation. 
Dijon (2-1) and ten man Bordeaux (1-0) aren't exactly the most prestigious opponents to beat but the victories have definitely been an appreciated gift for Rudi Garcia and his players. Due to the aforementioned crowd trouble, their home games are to be played behind closed doors for the foreseeable future, which could actually be a blessing in disguise as they hadn't won any of their five home games before they beat Bordeaux in an empty Vélodrome at the start of the month. They definitely have the squad and resources to battle for fourth but the fans will need to get back on their side if they want to achieve that. They host Amiens on Saturday.
OGC Nice, 7th, 37 Points
You can probably notice a pattern forming with the number of points these teams have but this just accentuates how tight the upper-middle portion of the table is this season. Nice are a strange side as their home form completely contrasts their away form. They are unbeaten at home since October but are winless on the road since November. 
This has really held them back this season and if they want to qualify for Europe, they'll have to clean up their away form. Mario Balotelli was a scourge on the south coast for Nice for most of the season but with the Italian now at Marseille, they can approach the latter stages of the campaign with a clear mind. We can't see them qualifying though as their offence is simply too weak to do so; seven goals in ten games isn't exactly the record of a Europa League team. They face a difficult match away to Angers this weekend and you can find out how we think they'll get on here.
Stade Rennais, 8th, 36 Points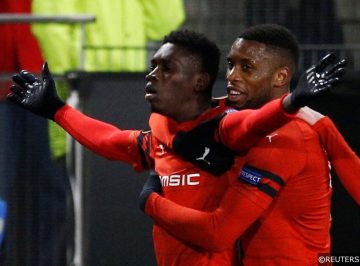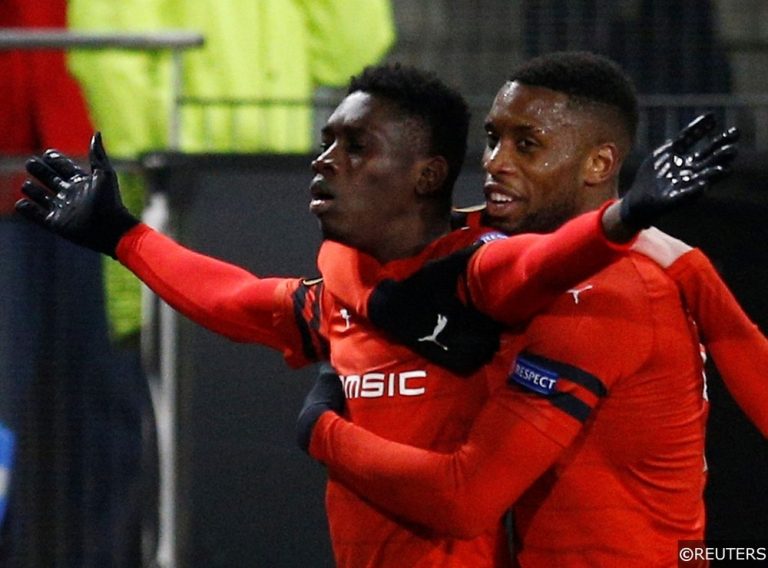 Rennes are the only team on this list currently playing in Europe as they finished 5th last season but it hasn't exactly gone to plan this year. Rennes suffered a poor start to the season under Sabri Lamouchi and they are still feeling the effects of his reign. Julien Stéphan has been a breath of fresh air and results have improved with the rookie manager's arrival but it's more a question of if he has the time left to do big things this season. 
They have won three of their last four matches with a draw against Real Betis in the Europa League round of 32 showing they are worthy of playing amongst Europe's second tier of elite clubs. Rennes have come out with some surprise result recently though with their 2-1 victory over Lille and their 3-0 smashing of Saint-Étienne being standout performances. If they can keep that up we think they could qualify for Europe again as Stéphan has this team playing incredible football at both ends of the pitch. They have a tricky trip to Reims on Sunday though which could stop that dream in its tracks. 
RC Strasbourg, 9th, 36 Points
Strasbourg were playing in the 5th tier of French football just seven years ago but they are now in with a great chance of qualifying for Europe. Thierry Laurey's men have come up with some stunning results against the likes of Monaco (5-1), PSG (1-1) and Lyon (2-1) but unfortunately it looks as if the wheels are starting to come off.
They had gone on a run of seven wins in eight matches but have hit a roadblock of two extremely demoralising defeats back-to-back. Étienne and Angers both managed to get the better of the Alsatians and Strasbourg now face a massive clash in Caen to show they are still capable of European qualification. It would be a real shame if they dropped into obscurity now as they have been so impressive recently. If they can beat Caen, they have a great chance but a third defeat in a row would be extremely detrimental.
Stade de Reims, 10th, 35 Points
The last team on our list are still completely new to the league but David Guion's men have excelled this season with a resolute defence and ever-improving attack. They are currently on a run of ten games without a defeat but six of these have ended as draws, so if they want to soar up the table this will need to be amended. If three of these draws had been converted into wins, they would currently sit 4th.
We think their lack of experience at this level will ultimately hold them back but as Leicester have shown the world, it's not impossible for the little guys to do incredible things. It would be a fantastic achievement for the club but they face a massive six-pointer against Rennes which they really need to win to keep up with the rest of the pack.