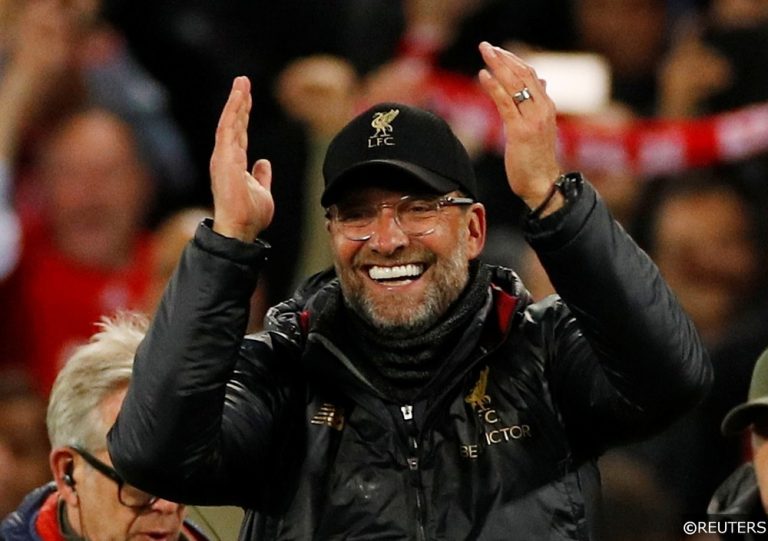 Simon Winter
@simonjwinter
Born in the south east of Ireland, Simon put his life-long love of football to good use when he started a successful independent blog in 2010. That opened up an alternative route to a career in journalism, and having had work published across a number of sites and publications, Simon joined the staff at Spotlight Sports Group in 2018.
On a night of Merseyside miracles that defied all sporting rationale, Barcelona were sucked in, mercilessly torn asunder and spat back out by a chaotic red tornado at Anfield, in what will go down as one of the most captivating Champions League Semi Finals of all time.
Few gave Liverpool a chance of turning around their first leg 0-3 deficit against the La Liga champions, with the absence of star striking duo Roberto Firmino and Mohammed Salah for the return game leaving optimism spread wistfully thin among fans.
However, this Liverpool team specialises in the sensational, and Divock Origi's 7th minute goal transformed a sliver of light into a blinding column of hope that burned a hole right through Barcelona.
Empowered by a rabid home support, Liverpool's players trampled all over their Barcelona counterparts, gliding through and past their opponents as easily as the blades of Anfield grass.
Two goals in two second half minutes from Georginio Wijnaldum levelled the tie on aggregate, and while the fourth and crucial goal took a little longer to arrive, Origi's 79th minute finish reeked of inevitability.
Liverpool cruised through the concluding part of the game with an almost dismissive ease against a Barcelona team that had been pummelled into submission.
Keep up to date with the latest Champions League match previews, betting tips and bookmakers' special offers here!
The power of running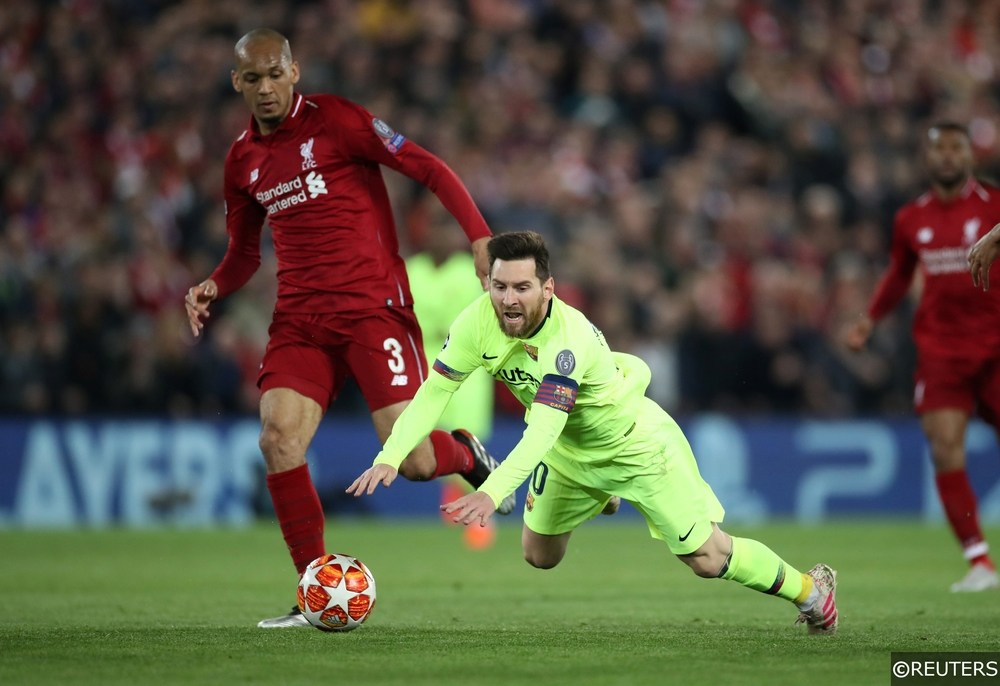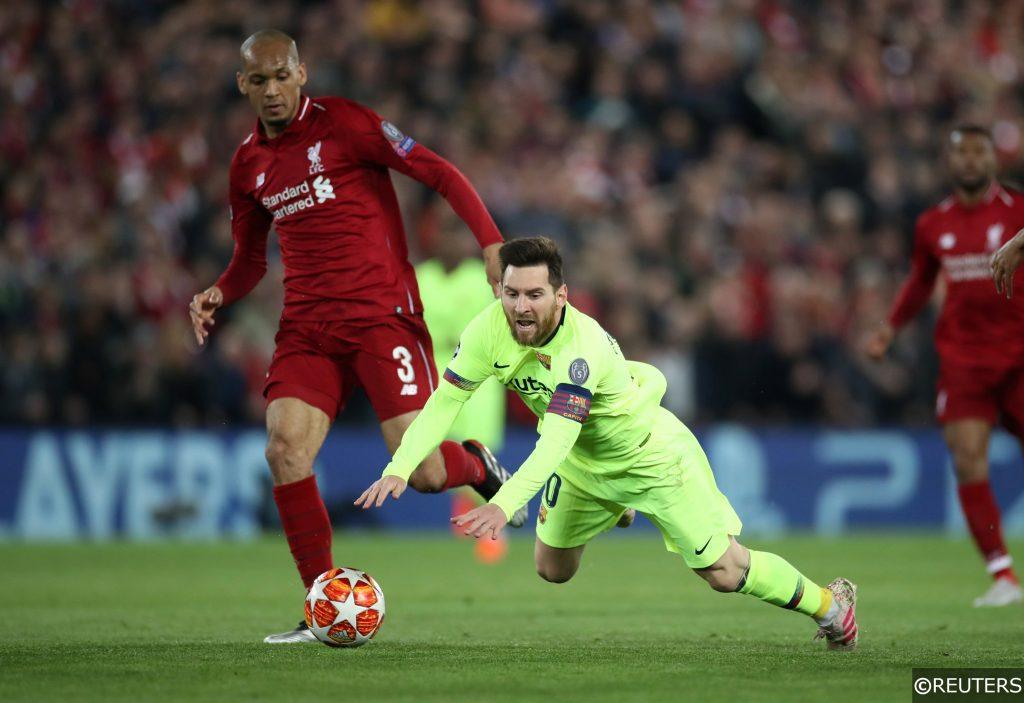 Liverpool's maniacal work-rate at Anfield was visible to the naked eye last night, though their frenzied exertions were also reflected in the post-match statistical breakdown that showed that the Reds collectively ran a full 6 kilometres more than the Barcelona players.
The demonic intensity that overwhelmed the Catalonian side has been the defining characteristic of Liverpool's style of play under the management of Jurgen Klopp, and the German coach has leaned heavily on the match-winning power of running throughout his career.
Tim Hoogland, who played under Klopp at Mainz, detailed the manager's 3 main coaching principles in an interview in 2015:
"Run, run, run!"
Hoogland added: "You have to run. That's it. I think this is one of the important things you have to know about him. The whole team has to run 120 km (74.5 miles) collectively every game. 120km minimum."
Patrick Owomoyela, who spent 5 years working under Klopp at Bundesliga side Borussia Dortmund, backed up Hoogland's claims, saying:
"In his first year he said he wouldn't guarantee anything apart from that when we reached 120km per game then it would be much harder for us to lose," he said.
"He actually offered us a day off when we reached that target. He thought that if we reached that then we would win the game. And from then on it became easy because we understood that his plan would work."
Liverpool didn't quite hit the 120km mark against Barcelona at Anfield last night, though Jurgen Klopp's charges did run 112.1km between them against their beleaguered, out-worked victims.
In fact, Liverpool have covered 112km per Premier League game on average this season too, a running figure that puts them around 5th in the division for that metric. Liverpool are out on their own as the league's most prolific sprinters however, running full pelt 122 times per 90 minutes on average.
Potential Champions League Final opponents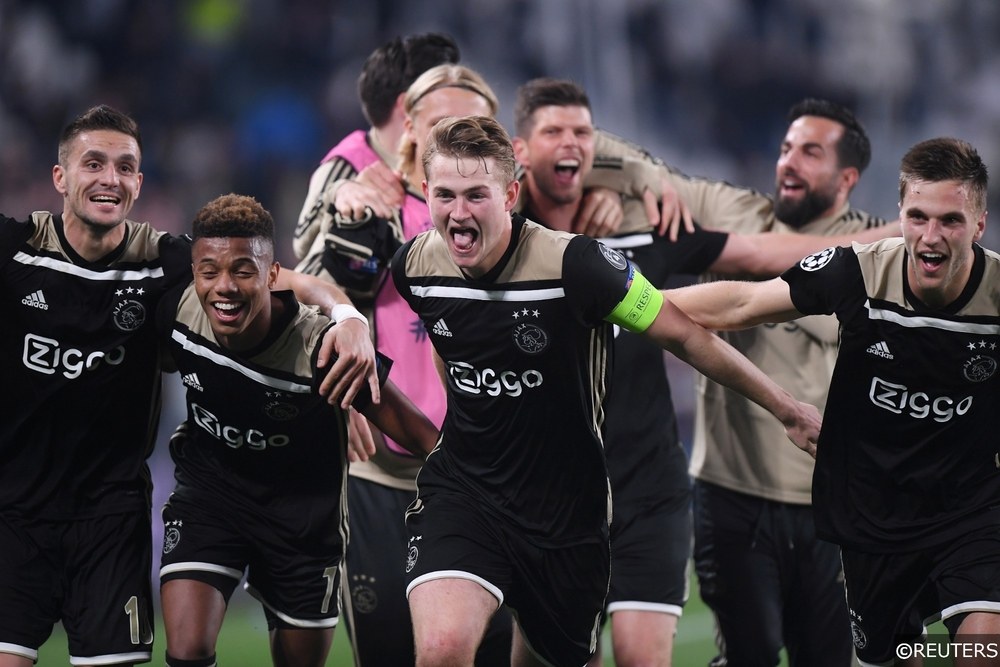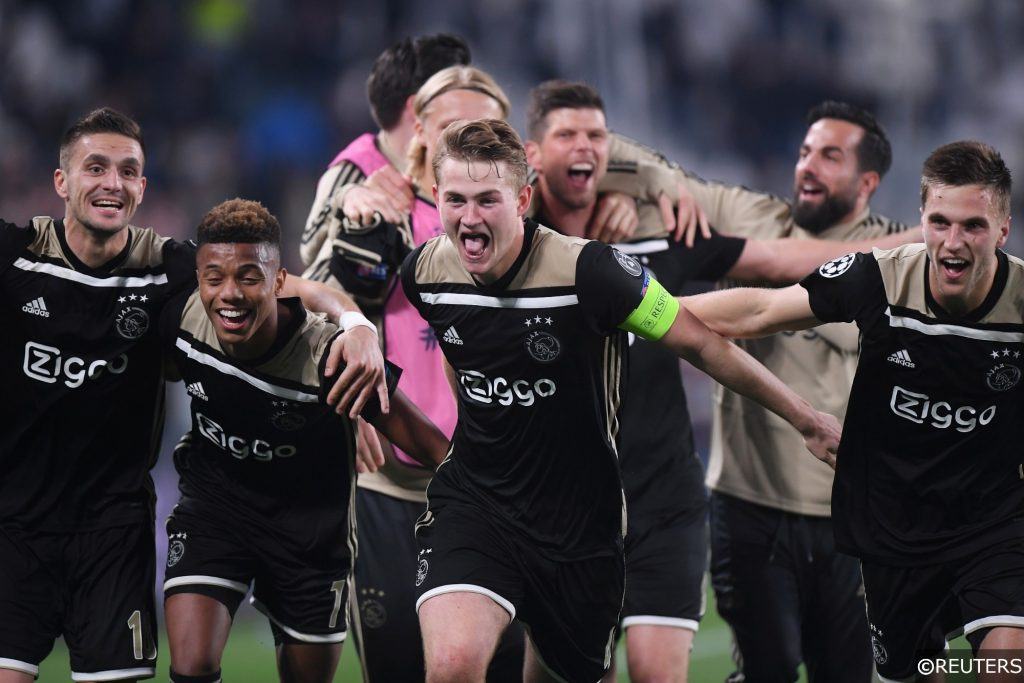 Ajax and Tottenham Hotspur contest the Champions League's second semi-final second leg in Amsterdam this evening, with the Dutch side holding a slender 1 goal advantage over their Premier League adversary.
Given a choice, Jurgen Klopp and Liverpool would understandably prefer a Madrid Final date with a Tottenham Hotspur team that they have already conquered twice this season, over a one-off contest against dark-horses Ajax.
Mauricio Pochettino's Spurs team would hold few surprises for Liverpool, while Ajax's unpredictability and the freedom that comes with playing as a nothing to lose underdog could prove a potent combination – better the devil you know and all that.
While the Dutch giants' place in the Final is still some distance from being confirmed, bet365's 1/3 odds on them qualifying past Spurs suggests that they are Liverpool's most likely opponent.
Check out our detailed Ajax vs Tottenham Hotspur match preview, predictions and betting tips here.
Can Ajax match Liverpool's work-rate?
A Champions League Final between Liverpool and Ajax would set-up a compelling battle between two of the hardest working teams in the competition.
Erik ten Hag's men have already shown that they can match Liverpool's running power, and Ajax covered 112km on average across the 5 Champions League knockout games they have played this year.
In their win at Tottenham Hotspur in North London last week, the Ajax players ran a muscle burning 115km between them en-route to victory – a figure they also hit in the Santiago Bernabéu Stadium during their 4-1 win against Real Madrid in March.
In a meeting between two teams that can match each other stride for stride and sprint for sprint, the outcome of the Final could flip and return to a move conventional test of technical quality, rather than a battle of exploding lungs and tolerance to lactic acid.
In a face-off stripped back to pit raw ability against raw ability, 4/9 Champions League favourites Liverpool would have the edge, and after last night's heroics, few would deny them the silver lined finish that their remarkable campaign richly deserves.