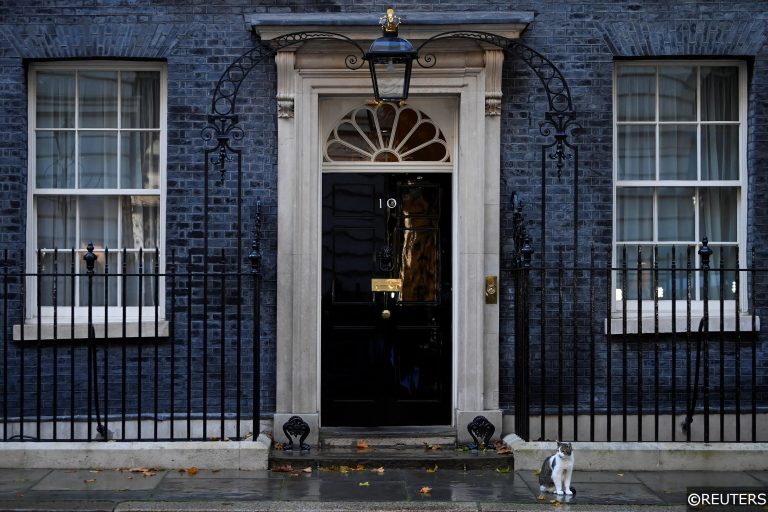 Gareth Freeman
@TheGFreeman
Sports Journalist at FST, Gareth qualified as a journalist after graduating from university and spent over a decade as a freelance broadcast journalist, commentator and tipster before joining FST. Now living in Manchester, he is a long suffering Bolton Wanderers fan who also enjoys boxing, the NBA, tennis and rugby league.
'I am a fighter, not a quitter,' a defiant Liz Truss declared on Wednesday, yet less than 24 hours later she announced her decision to resign as Prime Minister to leave the UK looking for a third leader in a matter of months.
Truss lasted just 44 days in the hot seat, making her the shortest serving PM by some distance as she claimed the unwanted record from Conservative George Canning, who died 119 days after being elected in 1827.
Unsurprisingly, there have been calls from opposition parties – and even a handful of Tory figures – for a general election and the public may be asked to go to the polls in the not-too-distant future, but the immediate concern for the Conservative Party is selecting a new leader.
I've had a look over the early favourites and also picked out a couple of outsiders who could be worth keeping an eye on.
---
Rishi Sunak
Former chancellor Rishi Sunak is the current frontrunner after losing out in the last leadership contest to Truss. Sunak beat Truss in the final round of MP votes but then lost out in the party membership vote, resulting in Truss becoming the new PM.
Sunak's criticisms of Truss' economic policies during their leadership battle have proven to be correct and he should be ready to go for another bid to run the party and the country. He may also appear to be a safe pair of hands in regards to the economy, and is likely to have plenty of support among his fellow MPs, so expect that ready4rishi website to be dusted down and fired up again in the coming days. Sunak looks a worthy favourite at this stage but he has plenty of rivals for the top job.
Penny Mordaunt
Penny Mordaunt was also involved in the last leadership battle but was eliminated in the fifth round after failing to secure enough support from MPs. She may get that backing this time though with a different field to select from, and has come to prominence again in recent days, filling in for Truss at PMQs.
Mordaunt's strong support of Brexit, having been a prominent member of the Vote Leave campaign, was seen as a major selling point last time but over the last 44 days or so priorities have changed. The key issue now is the economy and fixing the damage created by Truss and ex chancellor Kwasi Kwarteng's disastrous 'mini budget', and if Mordaunt can convince he colleagues she can restore some stability she could well be a big player in any leadership battle.
Boris Johnson
Incredibly, Boris Johnson is the third favourite to replace his own replacement despite being forced to resign himself in July. The 'Chris Pincher scandal' provoked a raft of resignations and proved to be his undoing, after he had survived various other PR disasters including 'Partygate' and the refurbishment of Downing Street, but he may fancy another shot at being PM.
Indeed, Johnson even indicated he would mount another leadership bid in his farewell speech in the commons. 'Hasta la vista, baby' were his parting words and that was widely interpreted as a hint he would attempt to return as PM.
Johnson may have lost the support of his MPs last time around but there are still a few loyalists fighting his cause, Nadine Dorries and Jacob Rees-Mogg being the most notable examples. He also retains plenty of backing from party members and potentially the wider electorate too, and that should work in his favour with a general election looking increasingly likely.
Generally speaking, 44 days is simply not long enough for someone to launch a comeback after being forced to resign in disgrace but in Johnson's case it wouldn't be the biggest of surprises, and while the 7/2 on offer seems a little short for him to be the next PM I wouldn't rule it out either.
---
The other candidates to replace Liz Truss
Defence Secretary Ben Wallace was touted as a potential Johnson replacement during the summer but ultimately he opted not to enter the leadership contest. Wallace has been quietly getting on with the day job over the last few months but could decide now is the time to launch a bid of his own, and he looks a good value pick at 16/1 with Skybet.
Kemi Badenoch made waves with her no-nonsense approach during the first leadership battle and is a 25/1 chance, but one leftfield option that could be worth exploring is former PM Theresa May.
May has been on the backbenches since being ousted and has been a critic of both Johnson and Truss. She is as short as 28/1 to be the next Conservative leader with some bookmakers, but could be worth an outside bet at 100/1 with Skybet. Like Johnson, May will feel like she has unfinished business after seeing her own stint as PM ended early but unlike her successors she has been largely untainted by the sleaze, scandals and general incompetence that have dogged her party over the last couple of years.
---
 If you are concerned about your gambling, more details on actions to take can be found at safergamblinguk.org. You can also contact GamCare free on 0808 8020 133.