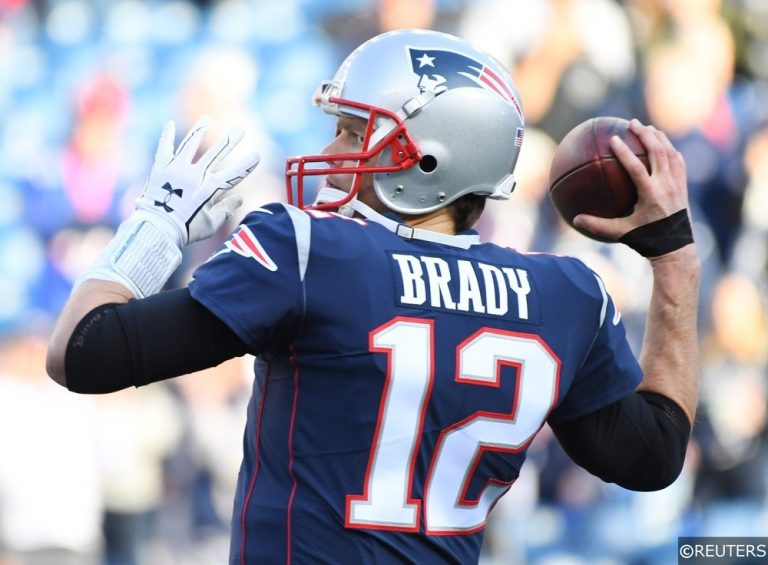 The time is finally here. It feels like the New England Patriots edging out the Los Angeles Rams to win their 6th Super Bowl of the Tom Brady era was ages ago. Since then there have been hundreds if not thousands of news headlines, whether its free agent signings, trades, injuries, rule changes, or anything in between. To prep you for this upcoming season, we decided to condense the entire offseason into ten simple points. Without further ado, here are the top 10 headlines you might have missed from this NFL offseason.
—–
Kyler Murray is selected with the #1 overall pick in the 2019 NFL Draft 
The Josh Rosen-era sure didn't last long in Arizona. The Cardinals decided to send the former UCLA quarterback down to Miami and take up a fresh start with the Heisman-winning Kyler Murray from Oklahoma. Much has been made about Murray's height, given he will only be the sixth quarterback since 1950 that's listed at 5'10" or shorter to throw a pass in an NFL game. But Murray's combination of explosiveness both with his rocket arm and incredible running ability should create plenty of hype in Arizona. Murray was the highest rated college QB last year by Pro Football Focus and it will be interesting to see if new Head Coach Kliff Kingsbury from Texas Tech can scheme up some success for Murray at the next level.
Pass interference is now reviewable (kind-of)
Saints' fans didn't convince the NFL front office to replay the NFC Championship game like they had hoped, but their protests of last years' game did draw enough attention for the league to impose a new rule for the 2019-2020 season. Under this new rule, coaches will be able to challenge offensive pass interference, defensive pass interference, and no-calls during the final two minutes of each half. The challenge can be thrown to either overturn a ruling of interference on the field, or to have the referees look back at a play and call interference afterwards. This is a drastic move for the NFL and it has received its fair share of both praise and criticism. The change will now prevent any catastrophes from occurring like the one that cost the Saints a trip to the Super Bowl last year. But the skeptics have good ground to oppose. The added reviews are certainly going to slow down and take away the flow of the game, but more importantly, there is worry the reviews will enter too far into the gray area of every-down contact between receivers and defenders.
Odell Beckham Jr. heads long list of blockbuster trades
New York Giants' GM Dave Gettleman infamously said on January 4th, 2019 that "we did not sign Odell Beckham Jr. to trade him." Well, so much for that. Two months later the Giants shipped off OBJ and DE Olivier Vernon to the Cleveland Browns for G Kevin Zeitler, S Jabril Peppers, and a couple of draft picks. Giants' fans are still scratching their heads as to why the team would sign Beckham Jr. and then trade him away for far less than he's worth. Beckham Jr. now gets to reunite with former LSU teammate Jarvis Landry in Cleveland.
Other notable trades:
The San Francisco 49ers acquired defensive end Dee Ford from the Kansas City Chiefs for a 2020 second-round pick.
The Chiefs then picked up defensive end Frank Clark from the Seattle Seahawks for a 2020 first- and third-round pick, along with swapping respective 2020 second-round picks with Seattle.
The New England Patriots acquired defensive lineman Michael Bennett from the Eagles.
The Philadelphia Eagles acquired running back Jordan Howard from the Chicago Bears for a 2020 sixth-round pick and wide receiver DeSean Jackson from the Tampa Bay Buccaneers in exchange for swapping draft picks.
The Pittsburgh Steelers, as we will mention in the following bullet, traded away star wide receiver Antonio Brown to the Oakland Raiders in exchange for a third- and fifth-round pick.
The Pittsburgh Steelers' "Killer Bs" go their separate ways
Two of the three 'Killer Bs' have left town, leaving long-time quarterback Big Ben Roethlisberger as the only member left. Star RB Le'Veon Bell left in free agency and took his talents to New York to ink a monster 4 year/$52.5 million dollar contract with the Jets. Star WR Antonio Brown was sent off to Oakland for just a couple of draft picks, as it became clear that the relationship between Brown and the Steelers' organization was beginning to crumble. Pittsburgh now looks to move on with RB James Conner and WR Juju Smith-Schuster leading the way at their respective positions.
The quarterback carousel continues
There was yet again plenty of shake-up at quarterback throughout the league. Here are some of the biggest moves at the position:
The Denver Broncos acquired Joe Flacco from the Baltimore Ravens and and drafted Missouri QB Drew Lock in the second round of the 2019 draft.
The New York Giants added QB Daniel Jones with the 6th pick in the NFL Draft, but have been outspoken about current QB Eli Manning starting every game this season.
The Washington Redskins acquired Case Keenum from the Broncos and also added Dwayne Haskins from Ohio State with the 15th pick in the draft. Alex Smith, the team's starter from last season, is still recovering from a devastating leg injury he suffered last year against the Texans.
The Miami Dolphins acquired both Ryan Fitzpatrick from the Tampa Bay Buccaneers and Josh Rosen from the Cardinals after trading Ryan Tannehill to the Titans.
The Jacksonville Jaguars released Blake Bortles and signed veteran Nick Foles. Bortles was scooped up by the Los Angeles Rams to serve as a backup to Jared Goff.
Russell Wilson becomes the highest paid player in NFL history
Talk about a payday. Seahawks QB and future Hall of Famer Russell Wilson signed a 4 year/$150 million contract extension in July to make him the highest paid player in NFL history. The extension is well deserved, as Wilson has been one of the best quarterbacks in teh league for most of his career and still has plenty of good years left in the tank. These record-breaking quarterback contracts happen almost every year, so it won't be long until another contract takes Wilson's place on top.
Other notable extensions: QB Ben Roethlisberger with the Steelers (2 years/$61 million); DE DeMarcus Lawrence with the Cowboys (2 years/$48 million); QB Carson Wentz with the Eagles (2 years/$56.4 million)
After this season, the following quarterbacks will have their contract expire: Tom Brady (Patriots), Drew Brees (Saints), and Philip Rivers (Chargers)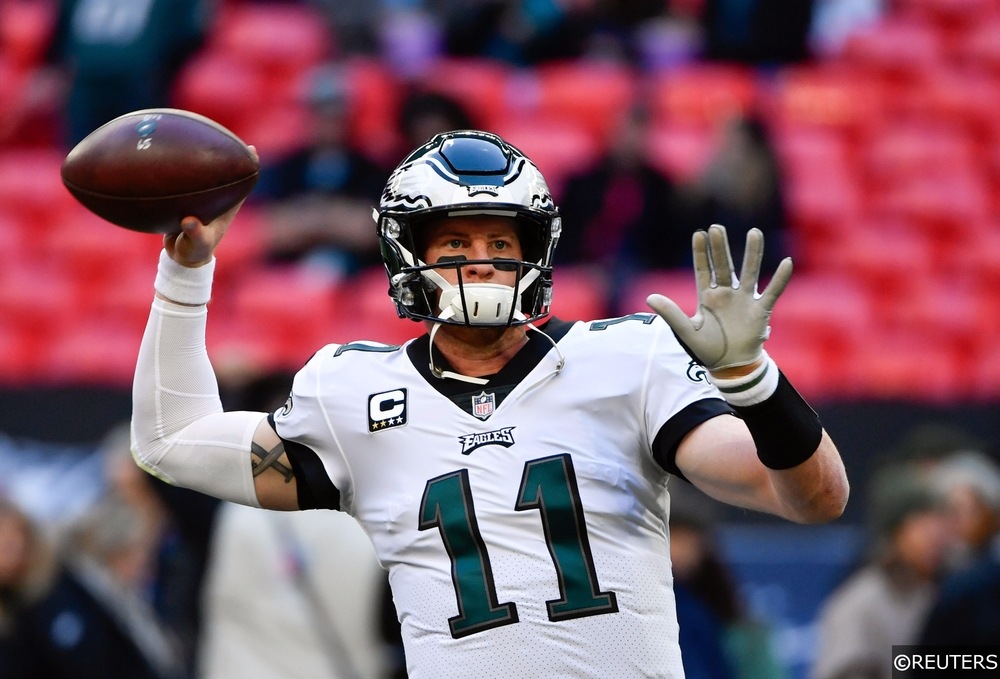 Rob Gronkowski retires
Let the partying begin. Former Patriots TE Rob Gronkowski announced his retirement via Instagram in March, closing the pages on a storied nine-year career. Gronk will undoubtedly be enshrined in the Pro Football Hall of Fame in Canton as soon as he's eligible, as the former Patriot cemented himself as arguably the best tight end in NFL history. There have been some great tight ends in the history of the NFL, including former Falcons TE Tony Gonzales and former Colts TE Dallas Clark, but its hard to ignore how much impact Gronk has had on the position today. Along with his four 1000-yard seasons and two Super Bowl rings, Gronk changed the way teams approached the TE position, extending it to more of a wide-receiver role that can create match-up nightmares for linebackers and defensive backs alike.
Other retirees: DEs Chris Long and Julius Peppers, C Max Unger, WRs Doug Baldwin and Jordy Nelson, RB Jamaal Charles, and K Sebastian Janikowski.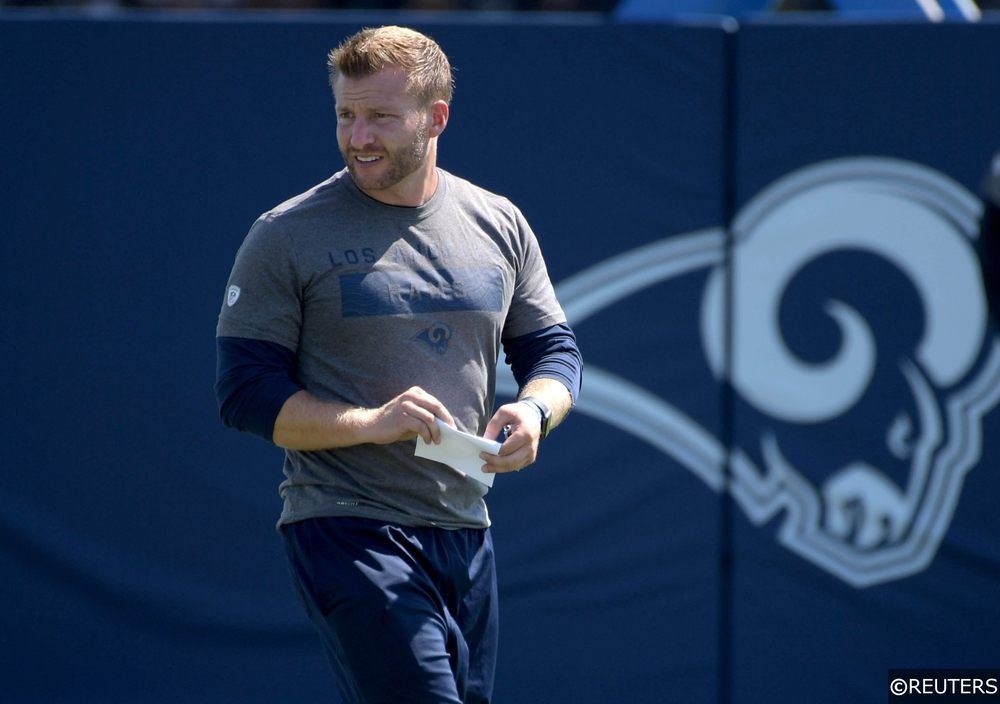 Patriots lose key players in free agency while Sean McVay's coaching tree dominates the coaching market
Patriots Head Coach Bill Belechick was hit with some hard news after their latest Super Bowl victory. Both left tackle Trent Brown and defensive end Trey Flowers left via free agency within months of winning their rings. Brown signed with the Raiders and Flowers inked a $40 million guaranteed deal with former Patriots defensive coordinator Matt Patricia up in Detroit.
Other notable free agent signings:
The Packers spent big on defense, signing DE Za'Darius Smith, DE Preston Smith, and S Adrian Amos
The Jets signed RB Le'Veon Bell and LB C.J. Mosley
Wide receivers: Adam Humphries (from Bucs –> to Titans); Randall Cobb (Packers –> Cowboys); Cole Beasley (Cowboys –> Bills); Golden Tate (Lions –> Giants)
Edge rushers: Clay Matthews (Packers –> Rams); Terrell Suggs (Ravens –> Cardinals)
Defensive tackles: Gerald McCoy (Bucs –> Panthers); Ndamukong Suh (Rams –> Bucs)
Safeties: Tyrann Mathieu (Texans –> Chiefs); Earl Thomas (Seahawks –> Ravens); Eric Weddle (Ravens –> Rams)
Even after losing this past year's Super Bowl, Rams HC Sean McVay still saw his 'coaching tree' have plenty of success in the market. The joke that began to spread was that if you had ever gotten a coffee with Sean McVay, then you might be in the running for an NFL head coaching job. That's how sought after minds like his are in today's NFL. Let's take a look at how some of McVay's former co-workers fared this offseason:
The Green Bay Packers hired Matt LaFleur, McVay's 2017 offensive coordinator, as their head coach.
The Cincinnati Bengals hired Zac Taylor, McVay's 2018 quarterbacks coach, as their head coach.
The Arizona Cardinals hired former Texas Tech coach Kliff Kingsbury as their head coach. Kingsbury never served on McVay's staff but McVay did try to hire him as an assistant.
Off-field drama and suspensions
What would the NFL offseason be without some drama? This offseason saw plenty of big names receiving multiple game suspensions for various rule infringements. We thought it'd be helpful to list out some of the most notable suspensions and storylines to keep an eye on.
Raiders OG Richie Incognito will miss the first two games of the season for violating the personal conduct policy.
Jets TE Chris Herndon will miss four games for violating the personal conduct policy and LB Brandon Copeland will also miss four games for use of a banned substance.
Giants WR Golden Tate will miss the first four games after taking a banned fertility drug.
Patriots TE Benjamin Watson is suspended the first four games for violating the league's performance-enhancing drug policy.
Cardinals CB Patrick Peterson is suspended for the first six games for violating the league's performance-enhancing drug policy.
Browns RB Kareem Hunt is suspended for the first eight games in response to his actions involving hitting a woman in a hotel back last year.
Cowboys DE Randy Gregory is suspended indefinitely for violating the substance abuse policy.
Chiefs WR Tyreek Hill was not suspended despite charges of domestic abuse.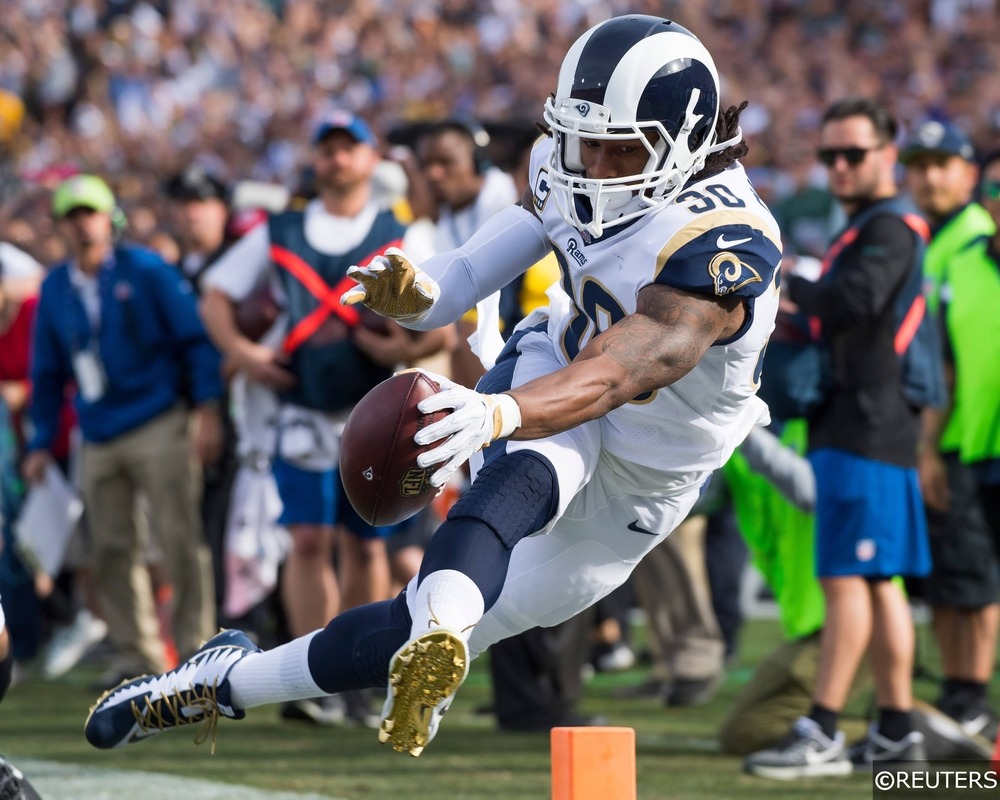 Multiple star running backs have question marks
Todd Gurley leads the list of running backs that have serious concerns attached to their stock as we head into the season. Gurley's usage has continued to decline due to his lingering knee injury. The former Georgia RB has been limited for most of the offseason and had a limited role in last year's playoffs, which raises concerns that the arthritic condition in his knee could permanently water-down his production for the remainder of his career.
Other notable running back headlines:
Cowboys RB Ezekiel Elliot and Chargers RB Melvin Gordon continue to hold out as they negotiate new contracts. Reports have emerged saying the Cowboys offered to make Elliot the second-highest paid running back in the NFL, but there has been no response by Elliot. Gordon and the Chargers seem fairly far apart in their negotiations.
Be sure to check in the next couple of days as we post our AFC and NFC previews and predictions!