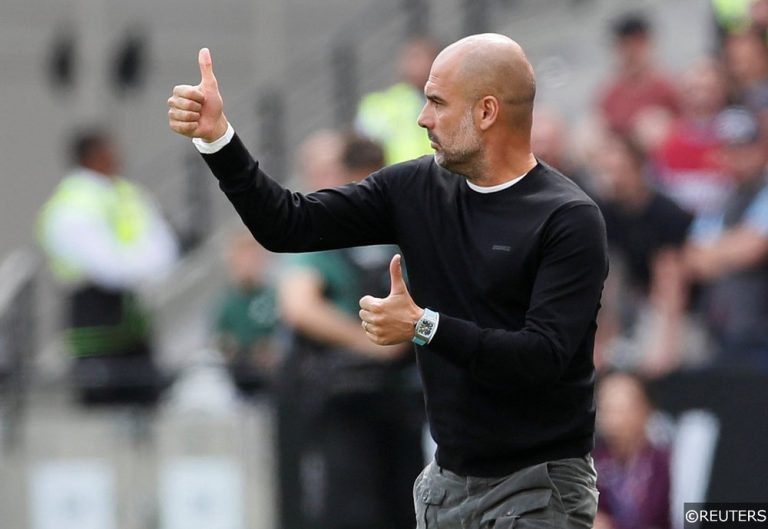 Simon Winter
@simonjwinter
Born in the south east of Ireland, Simon put his life-long love of football to good use when he started a successful independent blog in 2010. That opened up an alternative route to a career in journalism, and having had work published across a number of sites and publications, Simon joined the staff at Spotlight Sports Group in 2018.
Manchester City manager Pep Guardiola was nonchalance personified in his press conference this week while batting away questions about his failure to land a Champions League title for the club since his arrival in 2016.
"I want to win this tournament but if I don't, it will not change my life. I am not going to kill myself, I promise you" the 48-year old said.
"Of course, we are going to try but, I'm sorry, I'm not going to live the next 10 months, or next season, thinking if I don't win the Champions League it will be a disaster in my life, because my life is quite good, every single day."
The shoulder-shrugging, dismissive head shaking and cutting eye-contact did little to disguise what was hiding in plain sight however, and through the bristling but transparent defiance, Guardiola's frustrations were clearly visible.
Guardiola was vibrating with the air of a spurned lover, telling his friends and anyone who'll listen that he "didn't like her anyway", while thumbing through pictures of the Champions League trophy on his phone when he thinks nobody's watching.
Pep's assertations that winning the tournament with City wouldn't change his life were also inaccurate – adding a second Champions League title to his personal list of honours would in fact, remove one of the biggest sticks his detractors like to beat him with.
In truth, it's trophy that Guardiola and City should have come closer to delivering by now, though this season their chances of satisfying their yearnings have never been better.
Keep up to date with the latest UCL betting tips, match previews and special offers on our Champions League predictions page.
Perennial Underperformers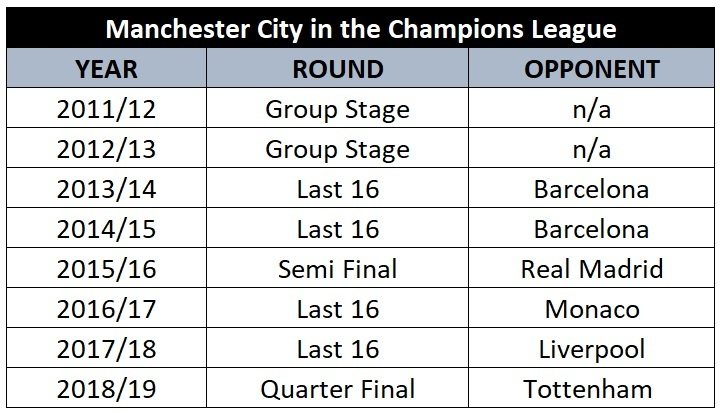 Manchester City's inability to replicate their domestic dominance in a continental setting hints that there is a thick psychological block wedged between the club and success in Europe.
Some of their Champions League failures can be explained away in some instances by the strength of the foreign antagonists they faced like Barcelona in the quarter finals in 2013 and 2014, or Real Madrid in the semi-finals in 2015, however, Pep Guardiola cannot lean on the same excuses.
Since his arrival at City in the summer of 2016, Guardiola has been unable to mastermind the Citizens' passage beyond the Champions League quarter-final stage.
City were undone over two Round of 16 legs by a vibrant but naïve Monaco side in 2016/17, before Liverpool and Jurgen Klopp did a number on the Citizens and Guardiola a year later in the quarter-finals.
Last season, in what was undoubtedly City's biggest Champions League disappointment in a decade, Tottenham were their unlikely Quarter Final conquerors.
Despite putting 198 Premier League points on the board over two seasons, it was two clubs from the division that City maintain a tight stranglehold on that turfed them out of Europe – and that's bound to burn with the pain of missed opportunity.
Taking advantage of a continent in transition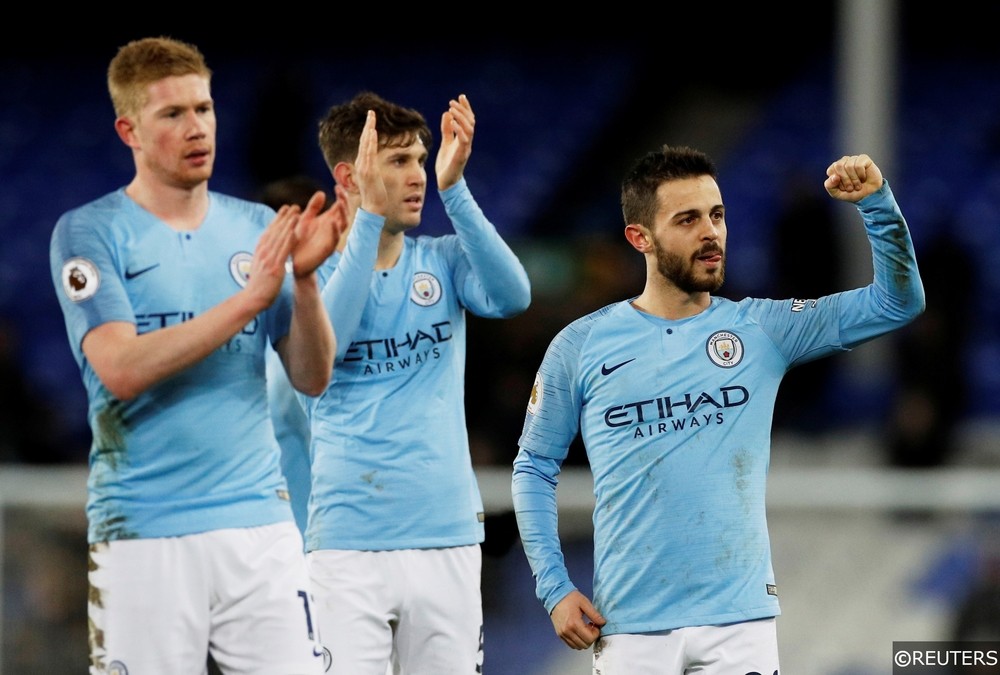 Yet, hope remains that 2019/20 can be the silver lined Champions League season that Manchester City and Guardiola have craved.
City's progression and record-breaking rise under Pep Guardiola has coincided with a regression at many of Europe's traditional big hitters, and really, the Champions League landscape has scarcely looked easier to navigate than it does now.
Five-times winners Bayern Munich look firmly fastened to a downward curve, while their Bundesliga rivals Borussia Dortmund remain an exciting band of nearly-men destined for glorious failure.
Paris St. Germain still looks like a vipers' nest in the midst of a deep inhale before another round of venom spitting and self-cannibalisation, while Juventus, even with Cristiano Ronaldo in tow, still look like they are missing more than a few puzzle pieces.
Spanish giants Barcelona and Real Madrid, traditionally dominant on the biggest stage, look shadows of their former selves, weighed down by ageing spines, fading stars and expensive new faces struggling to impose themselves.
La Liga's big two, who have won five of the last six titles between them, have never looked more beatable, and that leaves a sizeable void on the Champions League winner's podium that will need filling.
Liverpool took advantage of the considerable depreciation in quality across Europe last season, something that was also capitalised upon by beaten semi finalists Ajax and runners-up Tottenham Hotspur – neither of whom were expected to feature so late in the competition.
Jurgen Klopp's side remain Manchester City's biggest competitors for major honours this season too, but beyond the German's exhilarating Red machine, genuine challengers look thin on the ground for Guardiola's Citizens.
The unprecedented simultaneous slump shared by most of Europe's biggest names should be treated as the anomaly it almost certainly is however. It won't last for long.
Manchester City have been hailed as Europe's best team in all but official title, however, they must cement that status by winning the Champions League inside this window of opportunity and ideal circumstance.
There can be no more excuses – it's time for Guardiola and City to deliver.
Manchester City continue their pursuit of continental glory against Dinamo Zagreb this week. Read our Man City vs Dinamo Zagreb predictions and betting tips in our match preview.