Paul Pogba
The story dominating this Transfer window is none other than the expected transfer of Paul Pogba from Juventus to Manchester United, the club that let him go for nothing just 4 years ago. Now it appears the deal has hit a snag, why?, yes you guessed it his Agent.
It is yet to be decided who will pay agent Raiola's fee, rumoured to be around the €20m mark, Don't know about you but we're in the wrong job. Manchester United understandably doesn't want to pay the fee, why would they? They already need to pay €110m for the player, maybe his agent will wash his kit and shine his boots for the extortionate €20m fee.
As uncertainty surrounds the deal, will Mourinho look elsewhere, Matuidi has been touted as a possible alternative and would come at a much cheaper fee.
Arsenal defensive woes
In other news, Arsenal has suffered a blow as German international Per Mertesacker is out "for a few months" with a knee injury. We've compiled 3 players who we think could fill the void and solve their defensive problems with the new Premier League season looming
Kalidou Koulibaly
The Senegal international is hot property this summer with Premier League rivals Chelsea and Everton both also interested in his signature. The towering defender would fit right in at The Emirates, he's been a first teamer for Napoli since signing for £5.25 million in July 2014 and it's clear to see why. At 195cm he commands the area with an average of 2.5 aerial duels won per game last season. He's decent with the ball at his feet too averaging 85.9% pass percentage.
Koulibaly does commit a lot of fouls however, an average of 1.5 per game. With the vast array of talented set piece takers in the Premier League this could present a problem. Another problem is his price tag, Napoli reportedly want £37m for their Senegalese defender.
Kostas Manolas
We stay in the Serie A for the next recommendation, Kostas Manolas is a 6ft 2 Greek international from Roma. Again Arsenal would have to compete with Antonio Conte as Chelsea are also rumoured to be interested in his services. He is blessed with a good amount of pace for a defender and would slot straight into the team without a hiccup alongside Koscielny.
Head coach Luciano Spalletti has warned clubs interested that the defender is happy at the club and they are not willing to part with such an integral member of the team. All this means if Wenger could turn the Greek's head, Roma would demand a huge fee to take him away from Stadio Olimpico. Wenger + money = a no go deal.
John Stones
Moving closer to home and onto one of the hottest English prospects to emerge in recent years. John Stones would fit the bill nicely in how Arsene Wenger likes to play football as he is excellent with the ball at his feet. Alongside Koscielny they could form an excellent partnership, however Stones would need to work on the defensive area of his game as he is error prone. Stones is showing signs of becoming a first class centre half but the England International isn't the full package yet.
Everton are demanding £50m for their prized asset but the cost doesn't stop there. John Stones previous club Barnsley are due 15% of his sell on fee and Everton do not want to pay that so any deal to take Stones away from Goodison Park needs to reflect the sell-on fee as well as the Toffee's lofty price tag. They compete with Manchester City for his signature but Arsenal will feel they can offer Stones a better deal than their rivals.
Leroy Sane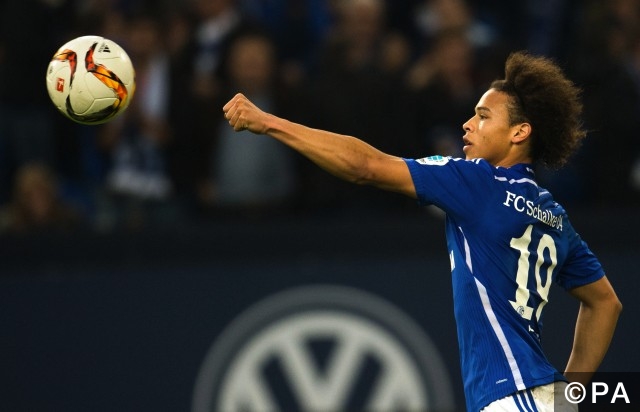 20 year old Leroy Sane has told Schalke he wants to leave the club in this transfer window, after playing his first full season of professional football. In March 2014 Sane signed his firt professional contract and made his debut just a month later. The 2014-15 season saw him make 14 appearances in total, 13 league and 1 in Europe scoring 4 goals however this season he made his impact, featuring 42 times in League and Cups scoring 9 goals in the process.
That earned him a place at Euro 2016 and made clubs around the world take an interest in acquiring his services. Manchester City has taken a liking to the player and Pep Guardiola wants to bring the talented teenager to the Etihad Stadium. Schalke value the winger at £40m however that's a fee Manchester City are yet to meet. Manchester City and £40m+ for a winger, now where have we heard that one before?
Here's what the breakthrough German sensation has to offer:
Who do you want to see signed at your club? Head over to our twitter page and let us know