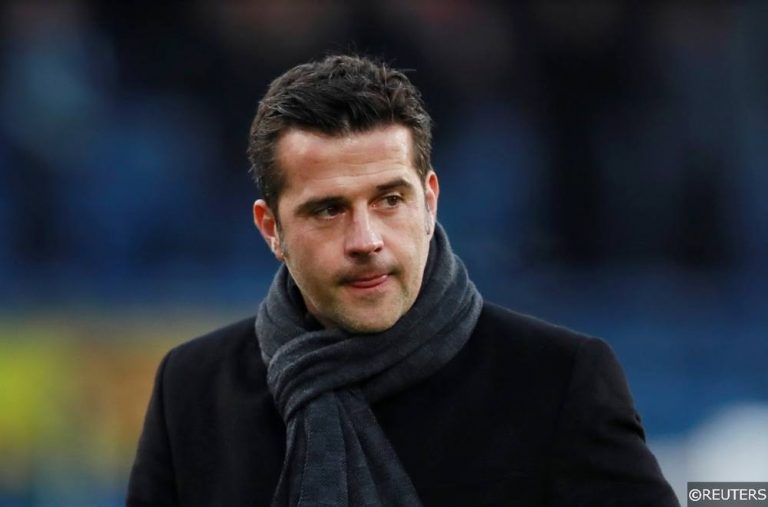 Simon Winter
@simonjwinter
Born in the south east of Ireland, Simon put his life-long love of football to good use when he started a successful independent blog in 2010. That opened up an alternative route to a career in journalism, and having had work published across a number of sites and publications, Simon joined the staff at Spotlight Sports Group in 2018.
On Saturday afternoon at Goodison Park, Everton slipped to a confidence crippling 3-1 defeat to Wolverhampton Wanderers, a loss that was their third reverse in four games.
Against a team, that by all realistic consideration, Everton should be comparable to, the Toffees were inferior to Wolves in almost every department.
As he so often is, Everton manager Marco Silva was wrapped in a blue funk at full-time, offering neither the inspiration, emotion or reactive qualities supporters look for in a leader in times of trouble.
There was a certain irony to Silva's post-match comments too, when he took aim at his players saying:
"For me, motivation is like obligation. When you are professional and working in a club like Everton, the obligation is to be motivated".
Keeping a squad of players motivated falls firmly within the remit of any manager, though with Everton severely lacking spark and personality, it could be argued, to borrow the old adage, that the team are a reflection of their manager.
With performances regressing, boos ringing around Goodison Park and an incredibly difficult run of fixtures on the horizon, the pressure on Marco Silva is starting to intensify.
Read our FST Premier League Team of the Week here.
Statistics: the good and the bad

Several aspects of Everton's play under Marco Silva have been criticised and picked apart this season, though much of the ire has been aimed at the team's inability to defend from set pieces.
Wolves' crucial second goal at Goodison Park on Saturday came via that well-worn route, and it was the 11th goal Everton have conceded in the Premier League this season from a dead ball – the joint highest figure in the division.
Silva's insistence on persisting with a zonal marking set-up that has routinely and demonstrably been ineffective has understandably had Everton's supporters in a tizzy.
If Silva can't identify and fix such an obvious tactical problem, it makes sense to question whether he can properly develop the other parts of Everton's game.
There have however, been some notable statistical improvements elsewhere. Everton's average shots per game, shots on target, short passes, possession and pass success rate are all up on last year's equivalent figures, while the Toffees have also conceded fewer shots per game on average this season in comparison to 2017/18.
Subtle numerical progress doesn't wash with supporters however, especially when improving on the dire figures the team was posting across the board under the previous manager Sam Allardyce, was never going to be overly difficult.
Marrying patience with expectation
It's fair to say that Marco Silva's appointment as Everton boss last summer wasn't greeted with unanimous enthusiasm.
To the casual observer, Everton supporters' joyous mood could have been mistaken for a ringing endorsement of Silva, though in truth, his appointment simply piggybacked on the euphoria and relief that was released after Sam Allardyce's departure.
"Anyone but Sam" didn't necessarily mean Silva, especially after his acrimonious exit at Watford, though the feeling among Everton supporters was that a healthy dollop of patience would be required with whoever was next in the door at Goodison Park.
Everton's 8th place finish under Sam Allardyce in 2017/18 was arguably a false positive, and instead of providing a realistic starting point and platform for Silva to build on, it might have instead served to raise expectations to impractical levels.
Only bottom club Swansea (8.9) has fewer attempts on goal per game than Everton (9.4) did on average in 2017/18, and only 5 clubs conceded more chances to the opposition than the Toffees. Everton also ranked 12th for average possession and 15th for average pass completion in 2017/18.
Silva's mistakes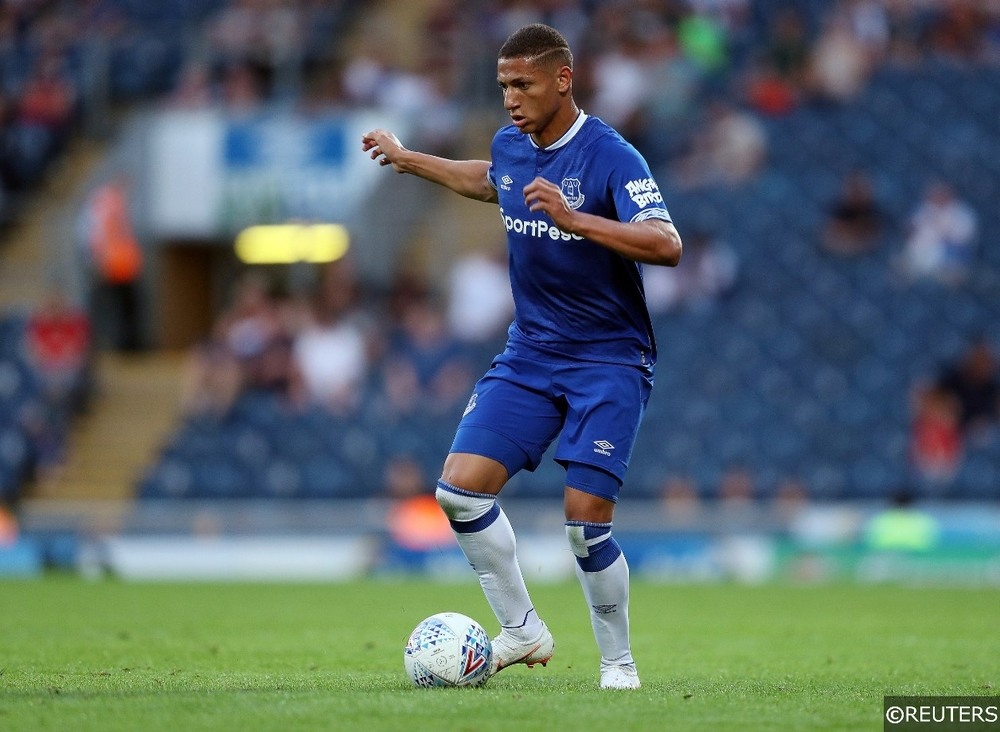 Everton's supporters would have recognized and acknowledge that the team's final league position in 2017/18 was an overachievement.
They would have also recognized that the restructure of the club's upper-management last summer and the recalibration of Everton's identity and direction off the pitch would have a tangible impact on it.
However, patience can only stretch so far, and reserves of the same deplete much quicker when the manager keeps repeating the same mistakes.
The process has to be accompanied by progress, but the fear is that Everton are getting worse week on week instead of better.
Their set-piece defensive weaknesses are still evident and the quality of their general attacking play at the other end has been visibly deteriorating too. Everton have scored just 9 times in their last 8 games, 4 of which were plundered in FA Cup games against Lincoln City and an ill-fated tie at Millwall.
Silva's use of talented Richarlison has also been questioned – the Brazilian's time has been split between central and left-hand side roles, when a more consistent position might result in a more consistent impact, while his compatriot Bernard just isn't getting enough time at all.
In fact, when looking for positives to cling to, there are few that Silva can grab in terms of individual improvement in players. Few if any of Everton's personnel have looked like better footballers under Silva's instruction.
Breaking point on the horizon?
Circumstance and fate seem to be twisting into an unconquerable foe for Marco Silva and Everton. Already in the mire, the Toffees face an incredibly difficult run of Premier League fixtures in the coming weeks, starting with a home game against Manchester City on Wednesday.
Directly after that, Everton travel to Vicarage Road to take on Silva's old employers Watford, in a compelling contest that pits a team that seems to be regressing under the Portuguese coach against a team that's thriving without him.
Should Silva survive that reunion, an away date with Cardiff and a Merseyside derby with Liverpool at a tempestuous Goodison Park await.
Each impending fixture has the look of coffin nail, and already there is a feeling of inevitability about how things are likely to end.
Check out all of the latest Premier League match previews, predictions and betting tips here.