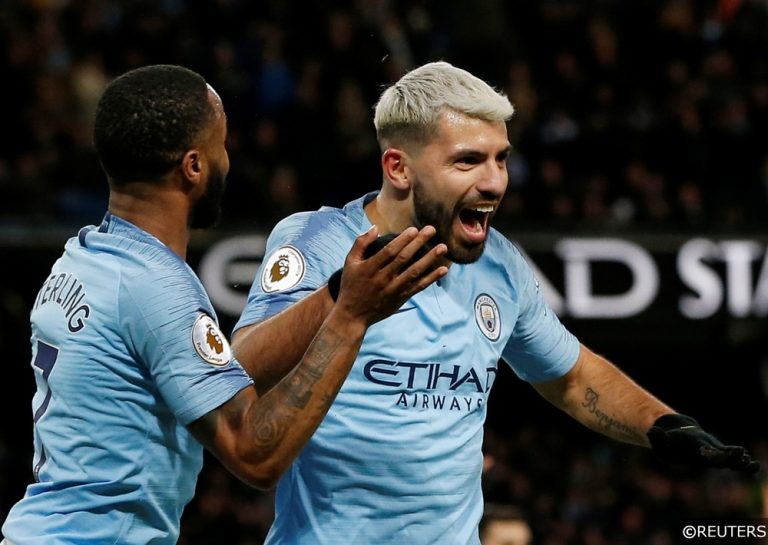 Content Editor at Free Super Tips, Alex was born in the shadow of Old Trafford and is an avid Man Utd fan. After graduating from university he combined his love of football, writing and betting to join FST and now closely follows goings-on in all of the top European leagues.
An epic 2018/19 Premier League campaign draws to a close on Sunday, and all eyes will be trained on the Amex Stadium and Anfield as the highest quality title race in memory finally comes to a head.
However, apart from Manchester City and Liverpool battling it away at the top, pretty much ever other score in the Premier League has been settled. Cardiff rounded off the relegated trio with defeat to Crystal Palace last weekend, Wolves have sealed 7th place, and barring any major shocks the top four spots are wrapped up.
This is often the case by this stage of the season, and it leads to many football fans expecting a final day filled with free flowing, attacking football and teams throwing off the defensive shackles that have kept them prisoner all season and scoring a hat full. We can dream, right?
But is there actually any facts to back this notion up? We've analysed the final day of the last 20 Premier League seasons to find out!
Head here to find all our Premier League predictions for the closing weekend in one place!
Bookies Playing Up to the Hype
A quick glance down the Over 2.5 Goals market and the BTTS market this weekend reveals that the odds have been slashed pretty much across the board for the Premier League.
The only fixtures returning even money or more in the BTTS market are those crunch ties at the Amex and Anfield, while the highest odds on offer for Over 2.5 Goals in any of the 10 fixtures is 8/11.
Many of them are hovering around the 1/2 mark for Over 2.5 Goals, and Manchester United's hosting of Cardiff throws out ludicrously short odds of 4/11, which is borderline insanity considering they have scored just 97 goals between them in their combined 74 matches.
If you go by the bookmaker's odds, we're certainly in for an action packed weekend.
The Actual Numbers
How do the actual goalscoring statistics shape up against these criminally short odds and optimistic hunches? We dug into the last 20 years of Premier League football to find out just that.
You can certainly understand why many expect goalfests on the final day. We've seen enough of them, after all. Look at Spurs' epic 5-4 win over Leicester last season, Stoke's 6-1 thrashing of Liverpool in 2015, Chelsea's record breaking 8-0 demolition of Wigan in 2010 as they romped to their 4th title.
Not to mention the ultimate sign of how quickly things can change in football – Middlesbrough absolutely hammering Manchester City 8-1 in 2008. Four years later a 94th minute Sergio Aguero winner clinched them the Premier League title and wrote the Argentinian into City folklore.
It's these memorable matches that tend to cloud our judgement though – The figures don't actually add up.
As you can see, the percentage of games that go Over 2.5 goals isn't actually that much different from the overall average from this season. An increase of 4.5% is hardly enough to merit the huge odds cuts we see this weekend. It's the same story when it comes to the BTTS market too, with a 3.5% increase on the final gameweek compared to this season's average.
So you can still expect about half of the fixtures to disappoint on the entertainment front. That being said, there are a few key points that might give you hope if you're looking for bets in the Overs markets:
There have been at least 30 goals scored in 12 of the last 20 final days of the Premier League season.
The most goals scored in a final gameweek is 37 in the 2016/17 season, with Chelsea, Spurs, and Manchester City all scoring five goals or more.
7 of the last 20 Premier League final gameweeks have seen at least one fixture end with 7 or more goals scored.
14 of the last 20 final gameweeks have seen at least one fixture end with 6 or more goals scored.
The highest scoring game on the final day in the last 20 years was the 5-5 draw between West Brom and Manchester United in Sir Alex Ferguson's final game in charge.
Check out our Request a Bet (RAB) Stat Pack for the Premier League for more key statistics for this weekend.
What to Bet On This Weekend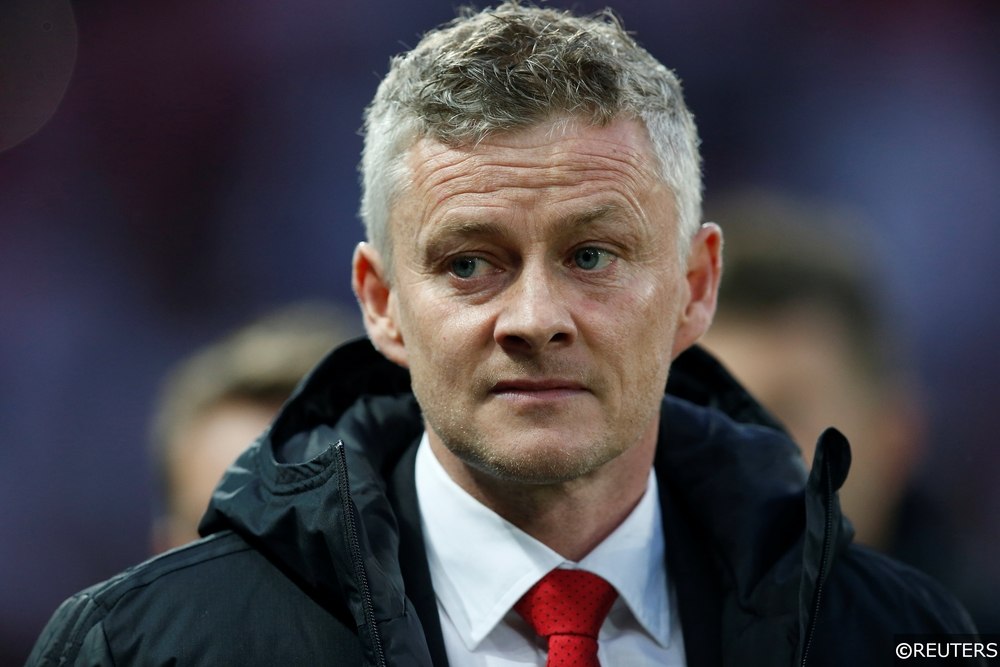 Clearly the heavily cut odds on offer in the Over 2.5 Goals market don't offer much in the way of value considering the historical stats, but the other side of the goals market might just be worth looking at.
Manchester United vs Cardiff
With Cardiff's relegation confirmed last weekend and Manchester United's horrific drop off in form putting them out of the running for the top four, this looks set to be a typically meaningless end of season clash. Both teams look utterly hopeless going forward at the moment, and each of Cardiff's last five away games have seen fewer than three goals. Interestingly, Manchester United have been involved in low scoring games in four of the last five final days of the Premier League, so these odds of 11/5 look stunning value.
Tottenham vs Everton
Tottenham may have treated us to a spectacle in midweek, but their Premier League campaign has hit the rocks recently. They need a draw to guarantee a top four finish, and with Kane and Son both watching from the stands we're not expecting them to take too many chances. Seven of Spurs' last 10 league games have seen fewer than three goals, as have six of Everton's last seven. The Toffees have also kept a clean sheet in eight of their last 10 Premier League matches, so another dreary affair could be the outcome here.
Brighton vs Manchester City
The Seagulls secured safety with a draw at the Emirates last weekend, and it's a good job as they come up against a Manchester City side looking to retain the trophy. Pep Guardiola's side haven't been at their glittering best going forward lately, instead relying on ruthlessness and defensive stability to keep the points rolling in. In fact, thanks to their back line, eight of their last 10 league games have seen fewer than three goals. Five of their last six away games have too, and Brighton's lack of attacking spirit has resulted in just five goals from their last five league matches. Eight of Brighton's last 10 home league games have been low scoring affairs too, so this looks another spot of value at huge odds of 2/1.