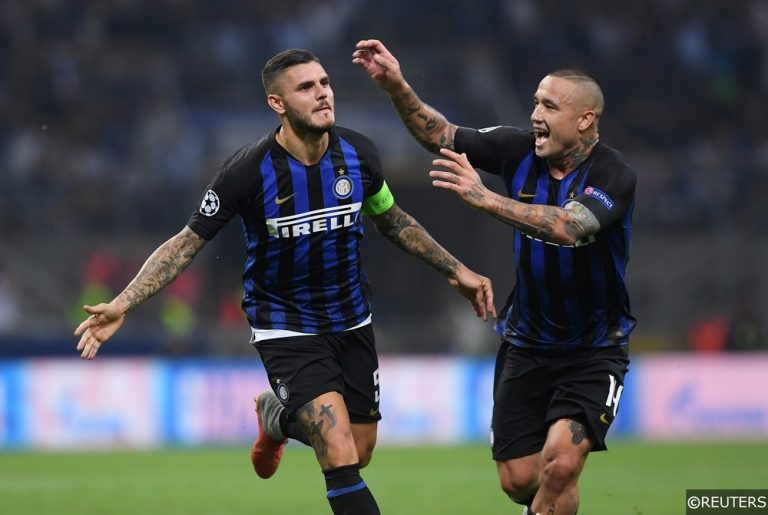 Before becoming a Sports Journalist for Free Super Tips, Aaron spent three years studying Sports Journalism at the University of Sunderland while taking in the Black Cats' 'glory years' under Martin O'Neill. Now back in Northern Ireland he turns niche stats into predictions for FST, while he's one of the few people on this island who is equally comfortable at Windsor Park and the Aviva.
Lashing rain on Monday night almost brought the Eternal City to a standstill. The big clash between Lazio and Inter Milan was nearly called off as a result, and Lazio probably wish it was. The Aquile were thumped 3-0 by Inter this week, which could be a defining result in this Serie A campaign.
It came just months after Inter's last famous Roman win. They claimed a 3-2 victory at Lazio back in May, which saw the Nerazzurri leap into the top four on the final day of the season. Since then, Inter are on the up, while Lazio can't seem to hold off their top six rivals.
With another three points in Rome, Inter are up to second in Serie A. They have taken a huge step in their return to the top of Italian football, and they have given rise to talk of a title race. While season after season we've been waiting for the Milan clubs to make their comeback, it seems like Inter are finally back.
Also See: AC Milan vs Genoa Predictions and Betting Tips
Inter Hitting Their Stride
After a busy summer, we did expect big things from Inter this term. They plugged gaps in their side, and were quickly held up as the team to watch. While Juventus did little but improve their squad, most of their top six rivals were standing still, or losing talent. Inter were the only team who kept their side intact and made impressive moves. All that made their dreadful start to the campaign so much harder to understand.
One win in their first four Serie A games left them struggling, and the questions fell on Luciano Spalletti. The Inter boss had boasted about getting everything he wanted in the summer, so the finger of blame was pointed at him. However, the former Roma boss left his former home on Monday night on the back of a six game winning run in the league. This is the Inter that we all expected to see.
While the Nerazzurri are still six points shy of Juventus, they are the nearest challengers. That's how we expected their campaign to go, following their strong signings this summer. Obviously it's hard to see Juve being toppled in the near future, given how strong they've looked so far. However, the surge from Inter has put them in a much stronger position, and we're only 10 games in. There's still time for Inter to put pressure the champions, and that's something Serie A seriously needs.
Bounding Inter Finally Answer Critics
Inter haven't changed overnight, their recent winning run has seen them steadily climb the standings. However, there were times in that run that the Nerazzurri were questioned. The results may have kept pouring in, but the displays left many wondering just how good this side was. Is it just a functional group with a world-class striker? A good team held back by a poor manager? Or could this be Inter finding their feet, and making progress?
The strength of this team was further questioned after last week's routine win for Barcelona over Inter. The Serie A side offered little resistance at the Nou Camp, leading many in Italy to run with the idea that Radja Nainggolan was more important to Inter than Lionel Messi was to Barca. While that's a pretty simple way to look at it, the Nerazzurri have put a lot of faith in their new attacking midfielder.
Inter have spent years searching for the man who can play in support of Mauro Icardi, rushing through options. Nainggolan is seen as the answer, and the Belgian was impressive until his recent injury, but without him Inter have looked flat. That was until their trip to Rome, when Spalletti went for a different approach. Joao Mario came back into the side, and that made Inter's 4-2-3-1 into a 4-3-3. The change was clear from the start. Inter's central trio were able to take turns rushing forward. Matias Vecino hit more shots than anyone on the pitch, and set up the first goal. Marcelo Brozovic hit the second, while Joao Mario floated around the pitch, finding pockets of space. Inter weren't just winners, they were completely dominant against a big rival.
Welcome Problems for Spalletti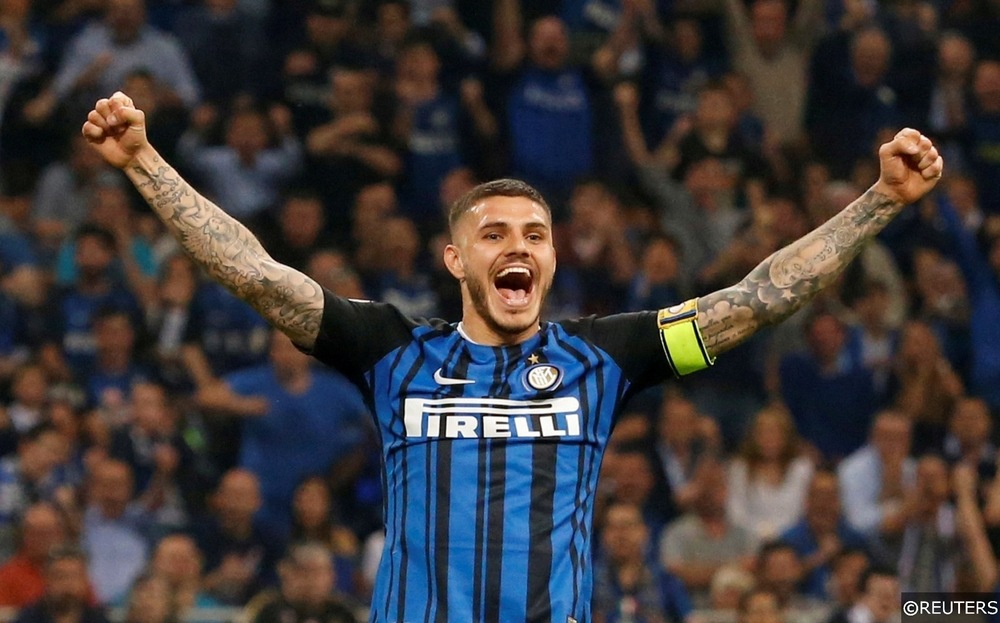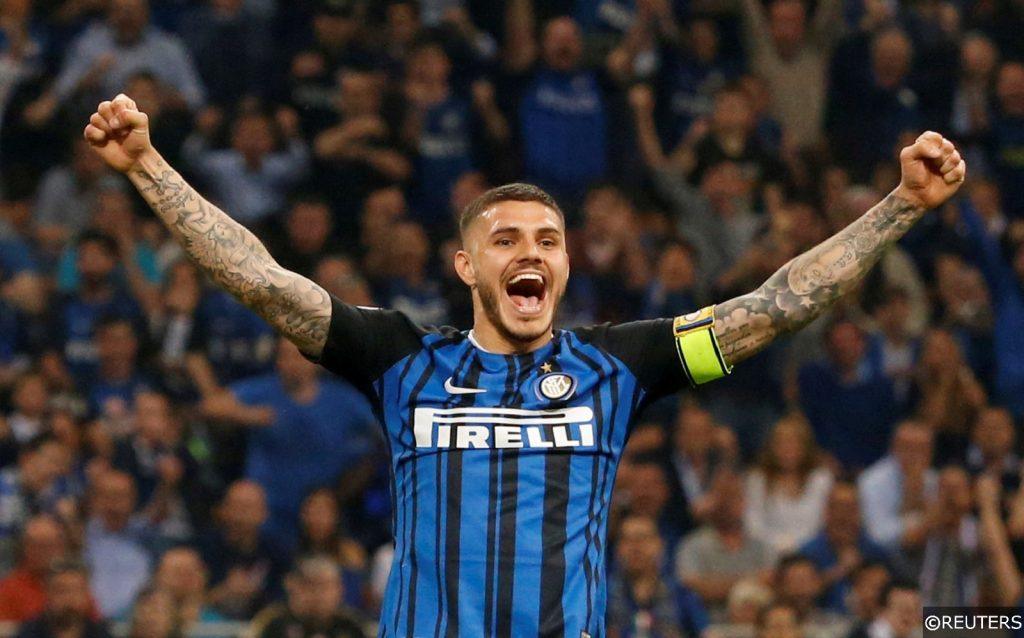 Spalletti now has issues when it comes to team selection, but they're great problems to have. He beefed up the squad ahead of the Champions League this summer, but the failure to sell Joao Mario leaves him with another great option. They can now try a 4-3-3 with Lautaro Martinez as the number nine, or potentially move to two up front, pairing together two Argentine poachers.
Their form has come from a great first 11, and it's been based on their 4-2-3-1 success. However, in the derby against AC Milan Borja Valero looked out of place as the number 10. He would fare much better in a midfield trio, as would Italian midfielder Roberto Gagliardini.
They could all easily be flanked by wing-backs, since Inter have the likes of Ivan Perisic, Kwadwo Asamoah and Antonio Candreva. That makes a 3-5-2 an option, thanks to Inter's squad depth. With this small tweak bringing such success for Inter, Spalletti should be more confident of making changes. His confidence took a hit after Inter's poor start, but they can really kick on from here.
While this latest win is unlikely to convince Spalletti to drop the impressive Nainggolan, this is another option for Inter. They have the chance to move to a second or third set up that gets the best out of Mauro Icardi, which is key. With the option to change things up, they could well have found their blueprint for November's Champions League clashes with Barcelona and Tottenham. In the title race, it could also prove crucial for December's double header at Roma and Juventus. In the Roman Rain on Monday night, it seems like Inter found a shining light.
Follow Free Super Tips on Twitter to stay up to date with our daily tips and predictions or browse more football content on our website: