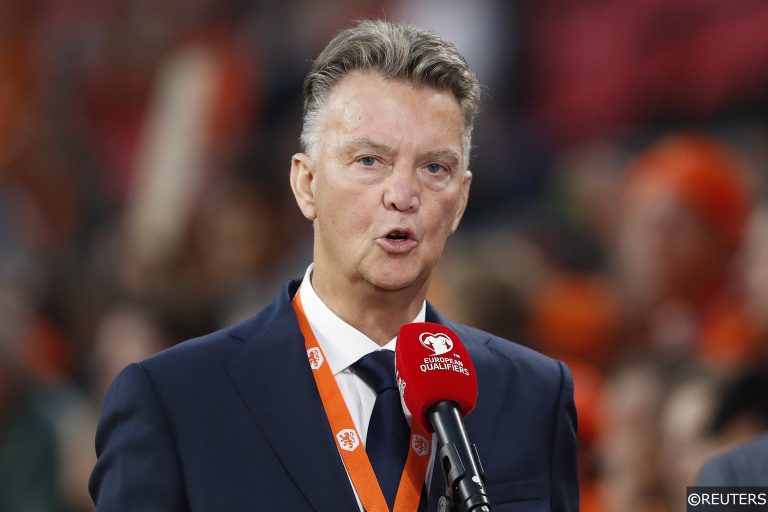 Every season a slew of talented stars run down their contract and are available to sign for a free. And every year there's a bargain for a canny, eagle-eyed manager to find.
We've taken a look at the best Premier League free transfers of all time.
Kevin Davies
Kevin Davies had a massive arse. Of that there's no doubt.
But in 2003, this big-bottomed boy was on a downward spiral. The 26-year old, once a bright young English striker, had been released by Southampton after years of sitting on the Saints bench.
Then he was picked up on a free by Sam Allardyce at Bolton. Under Sam's doting tutelage, Davies flourished as the quintessential hard-working Big Lump to aim long, crossfield balls as (stop sniggering).
His large arse was the scourge of Premier League defenders for the next ten years.
We could show you some of Davies' silky, well-taken goals at Bolton (and trust us, there were a fair few), but nothing quite encapsulates his give-everything, get-stuck-in, let-them-know-you're-there era at Bolton quite like this.

Jay-Jay Okocha
So good they named him twice, no one really understood how Bolton managed to snare the unpredictable Nigerian in 2002.
The beauty of Big Sam's Bolton was that he married shithouses (in the nicest sense of the word) like Davies with wizards like Jay-Jay Okocha. And he certainly was a little wizard – leading the Lancashire club to the League Cup Final and helping them consolidate their position in the Premier League.
Sol Campbell
Today he's a gun-toting, more-than-slightly-eccentric wannabe-Tory-Mayor that shoots birds for the "banter". 14 years ago he was one of Europe's best defenders playing for a struggling Spurs team.
After failing to agree terms with Spurs on a new deal, Campbell left the club on a free transfer. He then proceeded to do what any sane, rational, free-thinking human would do – he signed for hated rivals Arsenal. Campbell fulfilled his huge potential, becoming one of the best free transfers of all time and part of the 'Invincibles' team of 2002/03.
Needless to say, Arsenal loved him. He'll never be forgiven by Spurs fans.
Brad Friedel
After a middling spell at Liverpool, this big lovely American keeper was snapped up by Graeme Souness on a free transfer in the summer of 2000. In that time he played 287 times over eight years and endeared himself to supporters across the country.
Oh yeah, he was also potent at the other end of the pitch too! Take a look at him absolutely Jimmy Glassing it in for Blackburn.
Gary McAllister
Gerard Houliier regarded old Gary McAllister as his finest purchase as Liverpool boss, and it's easy to see why. He was a leftfield free transfer from Coventry City in 2000 and played 87 times for the Reds in two seasons, scoring nine goals.
This ridiculous free kick (in the fourth minute of stoppage time, from 44 yards to win the Merseyside Derby) was probably his finest moment. Some Liverpool fans think they signed him 10 years too late.
Demba Ba
After West Ham were relegated in 2011, Demba Ba exercised a clause in his contract to leave the club for free. Newcastle were the sharpest on the scene, snapping him up and the Senegalese scored 29 times in 54 appearances.
During Ba's two seasons at Newcastle saw him spearhead the toon attack, before another dastardly release clause saw Chelsea swan in and sign him for the bargainous sum of £7m.
Ruud Gullit
Back in 1995, foreign superstars were very few and far between in the Premier League. Enter stage right Ruud Gullit – an impossibly exotic, dreadlocked midfield genius with a penchant for 'sexy football'.
It's true that the one-time Ballon d'Or winner had lost a great deal of his pace and dynamism, but he was still a cut above the average English clogger back in the mid-90s.
Gullit was one of Chelsea's (and the Premier League's) first foreign superstars and when he became player-manager the following season he brought home the FA Cup – the club's first trophy in 26 years.
Esteban Cambiasso
Many an eyebrow was raised when Argentine legend Esteban Cambiasso forewent lucrative offers from the Far East to prove himself in the Premier League with Leicester last season.
It was a good decision – the diminutive, tenacious battler added a dome-topped touch of class to proceedings at the King Power Stadium and was a key part of Leicester's near-miraculous end of season run. Capping off a fine year, he picked up the club's Player of the Season award. Lovely stuff.
Who have we missed?
Let us know @FootySuperTips! Or check out our football accumulator tips on our daily page.