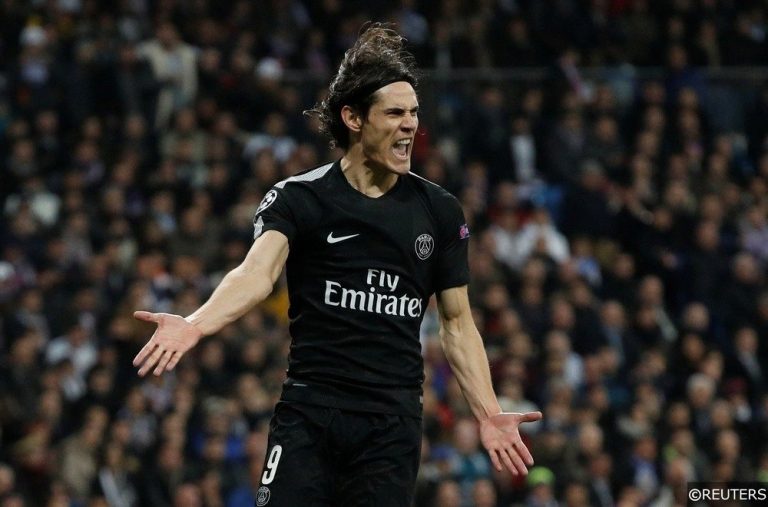 It's incredible what 14 wins in a row can do for a club. It makes the team feel invincible, indomitable and doesn't allow players to remember what underachieving is. Thomas Tuchel has brought that to Paris this year as the German has conquered all that has come before his side. The city's planners were considering building a Roman Triumph for his achievements as L'Hexagoal is surely en route to the capital as we speak but all that confidence has drifted away in the space of four days.
Bordeaux became the first French team to take points off PSG this season after a 2-2 draw at the Matmut Atlantique. Francois Kamano & Co. were absolutely incredible in their performances as Eric Bedouet's side went out with the mentality that they could win this match rather than possibly draw it, as most teams have done this season. PSG couldn't cope with the speed of Bordeaux's attacks and could only respond with two shots on target all night, their joint-lowest tally this season.
Bordeaux goalkeeper Benoît Costil has just made his 1st save of the game in the 91st minute vs PSG. Currently 2-2 with seconds left – Les Girondins showing what happens if you take the game to the capital club.

— Get French Football News (@GFFN) December 2, 2018
This match was followed by another draw, this time in Strasbourg as a penalty for either side saw this one finish 1-1. The Alsatians must have analysed Bordeaux's play with a fine comb brush as they tried to force PSG back into their half with rapid attacks but they weren't as successful as the Parisians dominated the ball for much of the 90 minutes. Strasbourg had to play a much more negative style of play when they realised they weren't going to match Paris for quality but that worked out OK when they converted a penalty on 41 minutes. They took these high spirits into the second half and forced the champions to change up their play with the recent Kopa Trophy winner Kylian Mbappe entering the fold and winning a penalty after Kenny Lala's lunge met the World Cup winner's foot. Edinson Cavani drove the ball into the net setting up a tetchy final 20 minutes but PSG couldn't find the breakthrough and now face some doubts as the surging confidence that was once there has disappeared. Thomas Tuchel has a difficult few weeks coming up but what has to change for them to get back to winning ways?
The Line-up
Tuchel fielded a pretty experimental side against Bordeaux and then an even weaker eleven in Strasbourg. For the Bordeaux match, some liberties were taken in relation to where players could operate to the best of their abilities.
Dani Alves made his first start back from injury at right wing-back, a position that he has always drifted into throughout his career at Barcelona and Juventus but at 35 he simply doesn't have the legs for it anymore. He faced up the electric Francois Kamano who ran him ragged for most of the match but to the Brazilian's credit, he didn't allow the winger to do any lasting damage over the 90 minutes. Alves was only in the squad due to Thomas Meunier's absence for personal reasons, but better options could have been the u19s right-back Romaric Yapi or Christopher Nkunku who played in that position during PSG's 5-0 thrashing of Amiens. It's understandable that Tuchel wants to get Alves back into the rhythm of playing games but he simply wasn't fit enough for this match as he was substituted with 20 minutes to go.
Pas le plus médiatisé de sa génération, mais j'aime bien le petit Romaric Yapi (2000) du PSG. Il a encore du travail (physiquement, concentration, choix…) mais le potentiel est très intéressant. #PSG @CulturePSG pic.twitter.com/AZNInxFh6X

— Le chercheur de talents (@LeChercheurDT) February 23, 2018
Other positional gambles came in the form of Julien Draxler at defensive-midfield alongside Marquinhos, a natural centre-back. The Brazilian has been drifting into that position over the last two years but Draxler has little experience in the role. The German operated as a utility player for Unai Emery last year and made a few appearances there but never seemed natural and he failed to keep up with a lot of Bordeaux's attacking play because of it.
The regular front-three was in full flow here but Neymar was subbed off after an hour with a minor injury causing him to miss the Strasbourg game which set up one of the most comical strikeforces since Kyle Lafferty led the line alongside Paulo Dybala and Andrea Belotti at Palermo.
Edinson Cavani has played alongside some virtuous strikers in his time in the capital like Zlatan Ibrahimovic, Ezequiel Lavezzi and Lucas Moura but the legendary forward probably didn't expect to lead the line with a member of Stoke City's relegated squad of last year. The cumbersome Jean-Eric Maxim Choupo-Moting has the same number of names as he has Premier League goals but something about the giant Cameroonian has convinced the Parisian hierarchy to shell out the wage on him as he and Cavani had a pretty woeful night up-top without the craft of Mbappe and Neymar beside them. It is quite worrying that PSG can't cope without their trusty twosome and other player will have to assume more responsibility in the side before they can think about walking this league.
The Mentality
This PSG side aren't really to blame for being a little complacent as these players have just been born into an environment where they have an astronomical financial advantage. A 2018 report found that PSG made up 52.7% of the advertising, merchandising and other income made by the entire league in 2016/17 and with this, it's not hard to see how this conglomerate would dominate the proceedings four five of the last six campaigns.
PSG players took a little longer to come out in the 2nd half vs Bordeaux & there is footage tonight of an official trying to get them to hurry up. Marquinhos responds: "Don't worry, we will pay the fine." (J+1)

— Get French Football News (@GFFN) December 2, 2018
And that has continued to be the case with them winning each of their opening 14 matches this season but Thomas Tuchel's side have to be wary of this complacency going forward. They went into their last two games with the wrong mentality and as a result I have gone from writing about whether they can win every game this season to how they are to deal with this latest crisis. Tuchel has never won a league title in his managerial career and it's easy to see as we aren't even half way through the campaign yet and players are already slowing down their performance levels.
The Brazilian contingent in the squad made up of Neymar, Alves, Silva and Marquinhos has been widely talked about with Cavani unhappy with the influence it has had on the team. This group of players have brought a wave of jovialness and positivity to the team but if they hold too much power the manager could be at risk of losing the dressing room, as what happened with Unai Emery.
You can find all of our Ligue 1 betting previews here.
PSG aren't in crisis, far from it, but they find themselves at the top of a potentially very slippery slope. Tuchel was brought in to fix the errors of last year which saw PSG losing to some pathetic opposition and while this hasn't been a common thread here, they have a massive European clash with Red Star Belgrade next week and then Dijon a few days after and major questions will be asked if they don't absolutely obliterate the competition here. This is Tuchel's first bump in his potentially very successful road but he has to show his years of experience and get this Paris side back on track.