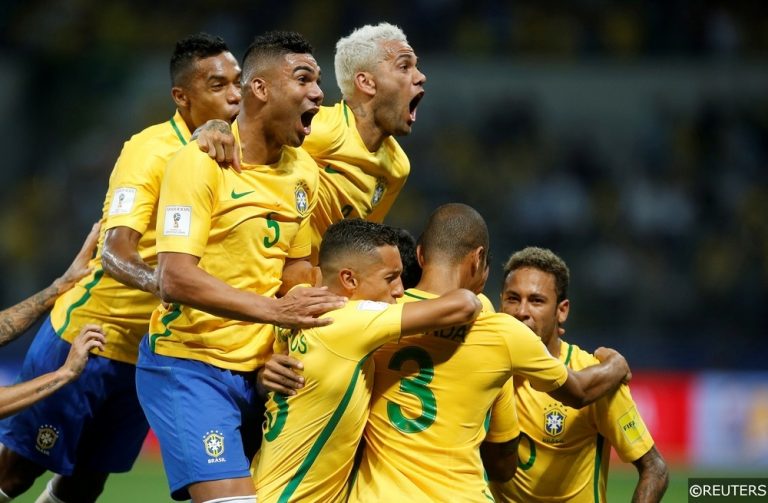 Content Editor at Free Super Tips, Alex was born in the shadow of Old Trafford and is an avid Man Utd fan. After graduating from university he combined his love of football, writing and betting to join FST and now closely follows goings-on in all of the top European leagues.
For England fans, 1966 was the year that football came home and Sir Alf Ramsey's side wrote the most glorious chapter in the history of the nation. Every major tournament since, players and supporters alike have dreamt of a repeat of the events of that summer in England. However not all countries remember that tournament so fondly.
Germans may reflect on the one that got away and point to the influence of a certain Russian linesman in the Final. Fellow four-times winners Italy also prefer to forget the summer of 66 and an embarrassing World Cup exit at the hands of North Korea in Middlesbrough. However nowhere does talk of the 1966 tournament provoke such a negative reaction as South America and particularly Brazil, where conspiracy theories still thrive about poor refereeing and a wider European plot to ensure the trophy didn't end up on a flight back across the Atlantic to Latin America.
Read more: Dirtiest matches in World Cup History
'Booted out' – Brazil's last Group Stage Exit
Brazil headed into the 1966 World Cup as the strong favourites having won the previous two editions in 1958 and 1962. They were bidding to become the first side to win the trophy more than twice and with the great Pele in the peak years of his career at the age of 25, it's safe to say Brazil fancied their chances. They'd already won the trophy on European soil eight years earlier in Sweden to become the first side to win competition outside of their own continent so the challenge of facing three European sides in their group shouldn't have really fazed them.
However sick of close to a decade of Brazilian dominance, the European sides had a plan. Brazil won their first group game against Bulgaria but Pele was kicked so much, he could play no part in their second fixture against Hungary. Without their talisman, Brazil succumbed to a 3-1 defeat in a match where they also had two goals disallowed, leaving them with a make or break final game against Portugal.
As was the case with their other matches, the referee was European and for the second game running English. It's fair to say that players of that era, particularly in Britain, did not get anywhere near the protection they do today and once more the returning Pele was the subject of some extremely heavy-handed defending. Portuguese full-back João Morais shamelessly went about stopping the Brazilian forward by any means necessary and foul after foul went by without caution as the South American giants sank to another 3-1 defeat and exited the tournament at the group stage.
'The games had been a revelation to me in their unsportsmanlike conduct and weak refereeing' Pele would later reflect as a bruised and battered Brazil returned home with their dreams of a third straight World Cup win in tatters.
Read more: Brazil's greatest World Cup XI
Could history repeat itself?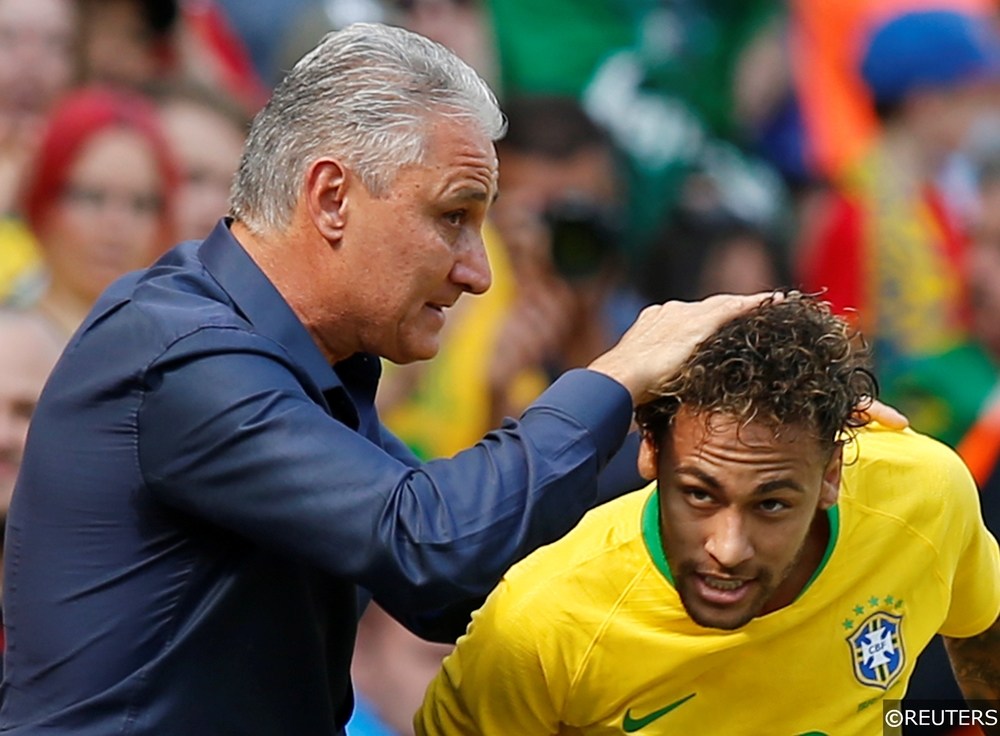 Brazil haven't fallen at the opening stage of a World Cup since 1966, which is a pretty remarkable record in itself but there have been murmurings that there is at least a risk that history may repeat itself this summer in Russia.
Several factors make that scenario at least plausible. The first comes in the shape of the fitness struggles of Neymar, Brazil's undisputed attacking star of this generation. His metatarsal injury suffered in February has prevented him from playing competitively over the past few months and although fit again, it may not take much more than a poorly-timed challenge or misplaced foot to cause that injury to flare up again. After all, his 2014 tournament was ended by a similarly heavy-handed approach from Colombia in the Quarter-Finals and even before his latest injury, it was likely he was going to receive some rough treatment from opposing defenders in Russia.
The opposition Brazil have been paired with in the group phase is also slightly reminiscent of 1966. They again have a mostly European test and two of the continent's more physical qualifiers in the shape of Serbia and Switzerland. Defenders of the ilk of Stephan Lichtsteiner and Branislav Ivanovic aren't known for taking no prisoners and were always likely to get stuck into Brazil's slight, flair players such as Neymar, Gabriel Jesus and Philippe Coutinho. With Costa Rica not exactly any more likely to try to play Brazil at their own game, the South American giants must have known before the tournament commenced that the group phase would be a physical challenge as much as a technical one.
The Swiss get stuck into Neymar
Neymar is the first player to win 10+ fouls in a single game at the 2018 #WorldCup

Special treatment from the Swiss. pic.twitter.com/oBrkLPTr1i

— Squawka Football (@Squawka) June 17, 2018

Brazil opened their 2018 World Cup campaign with a 1-1 draw against Switzerland, in a game which failed to live upto the hype and certainly didn't see Tite's men get off to the flying start that their pre-tournament form had suggested they might. However it did see one record get broken. Switzerland fouled Neymar 10 times, the most fouls on an individual player at a World Cup match this century and the most since Tunisia fouled Alan Shearer 11 times against England in 1998.
It seemed to confirm the pre-tournament fears that Neymar would be targeted and that Brazil weren't exactly going to be able to gently settle themselves into the tournament. While the refereeing standards have moved on since 1966, not least with the recent introduction of VAR, there were still plenty who felt the officials in Rostov were too lenient and only helped Switzerland implement their game-plan to unsettle Brazil with some strong challenges.
Read more: Why did Brazil come unstuck against Switzerland?
What can Brazil do to cope?
Roberto Firmino made a late appearance for Brazil this evening, as his side were held to a draw by Switzerland 👉 https://t.co/JVwReTpCSs#WorldCup #BRASUI pic.twitter.com/8p0ihObUfx

— Liverpool FC (@LFC) June 17, 2018

Their inability to overcome some Swiss physicality will only make it more likely that Costa Rica on Friday and later Serbia will opt for an equally 'hands on' approach. Brazil are going to need to win at least one of those matches if they are going to avoid their first World Cup group stage exit in 52 years. Initially Tite may stick with 'Plan A' which has been successful for him throughout his reign but if Brazil's creativity and talent doesn't shine through and they find themselves struggling in either of their remaining matches, a radical rethink may be required.
One option is to revert back to the more workmanlike central midfield trio used in qualifying by bringing in Fernandinho or Renato Augusto from the off and moving Coutinho back out wide. That should allow them to stamp more authority on the game in the middle of the park.
The formation, although fairly fluid in how it is implemented, is unlikely to be altered given Brazil have rarely trialled an alternative under Tite. However they could opt to bring in Roberto Firmino up front. He's a bit more battle-hardened than Gabriel Jesus and although he is by no means the classic target-man, his ability to fight for the ball and give as good as he gets against physical central defenders, is one major reason why he has flourished in England.
Follow Free Super Tips on Twitter to stay up to date with our daily tips and predictions or browse more football content on our website: