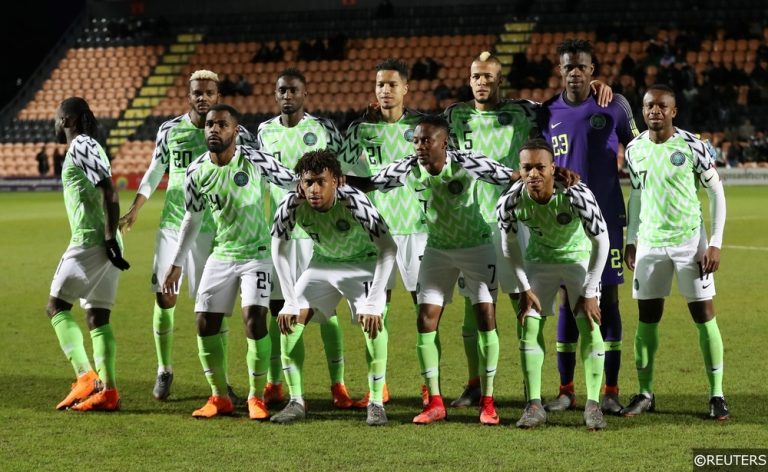 Simon Winter
@simonjwinter
Born in the south east of Ireland, Simon put his life-long love of football to good use when he started a successful independent blog in 2010. That opened up an alternative route to a career in journalism, and having had work published across a number of sites and publications, Simon joined the staff at Spotlight Sports Group in 2018.
I think David Bowie said it best when he sang the words "Fashion, turn to the left. Fashion, turn to the right. Ooo, fashion. We are the goon squad and we're coming to town. Beep-beep, beep-beep".
Bowie penned the song "Fashion" in 1980, just in time for the World Cup two years later. We don't need the help of a lyrical scientist to determine that Bowie was of course singing about new international football kit releases.
With World Cup 2018 in Russia just around the corner, goon squads will be coming to town from every nation and their sportswear brands have been busy collaborating on and releasing the kits that each team will wear while competing in the tournament this summer.
While some nations have gone for a minimalist look, or an ultra-modern design, others have instead opted to pay tribute to their national team predecessors, drawing inspiration from their respective histories to conceptualise their new kits.
Below we take a look at 10 of the best new kits on show at the 2018 World Cup.
Read more: World Cup 2018 Outright Predictions
Croatia Away (Nike)
Croatia carry over their famous chequered design from their red and white home kit to this new "Midnight" colour away shirt.  The shadowy colours were chosen to represent Croatia's traditional pre-tournament "dark horses" tag.  Just like the majority of Nike's World Cup kits, the front numbers are placed to the right of the center underneath the tick. We think it's the snazziest looking kit since Knight Rider's car got new alloys.
Croatia new home and away shirts unveiled today for World Cup pic.twitter.com/atAvnl78EX

— Ante🇭🇷🇺🇸 (@AnthonyZoric) March 22, 2018
Senegal Away (Puma)
Puma have opted for a crisp white number with green trimming for Senegal's away kit, though the subtle design running down the centre of the shirt means it is anything but simple. A large graphic of a lion (which is representative of the team's nickname – the Lions of Teranga) drawn in the traditional Senegalese style, dominates the front of the kit.
🇸🇳 Esta es la nueva away @pumafootball de Senegal para #Rusia2018: https://t.co/Tx0uFC36tl pic.twitter.com/XK8Dwiy2wV

— Todo Sobre Camisetas (@EleteTSC) March 19, 2018
Nigeria Home (Nike)
Described by Nike as "audacious, fast, fun and stylish", this isn't the title of James Milner's new autobiography. It's actually much more exciting than that – it's Nigeria's new home kit for the World Cup. It features a black and white sleeve design inspired by an eagle's wing. The torso has an abstract/retro look with a very deliberate nod towards Nigeria's World Cup 1994 kit. The Nigerians will hope that they can emulate their compatriots 1994 run to the knock out stages this summer.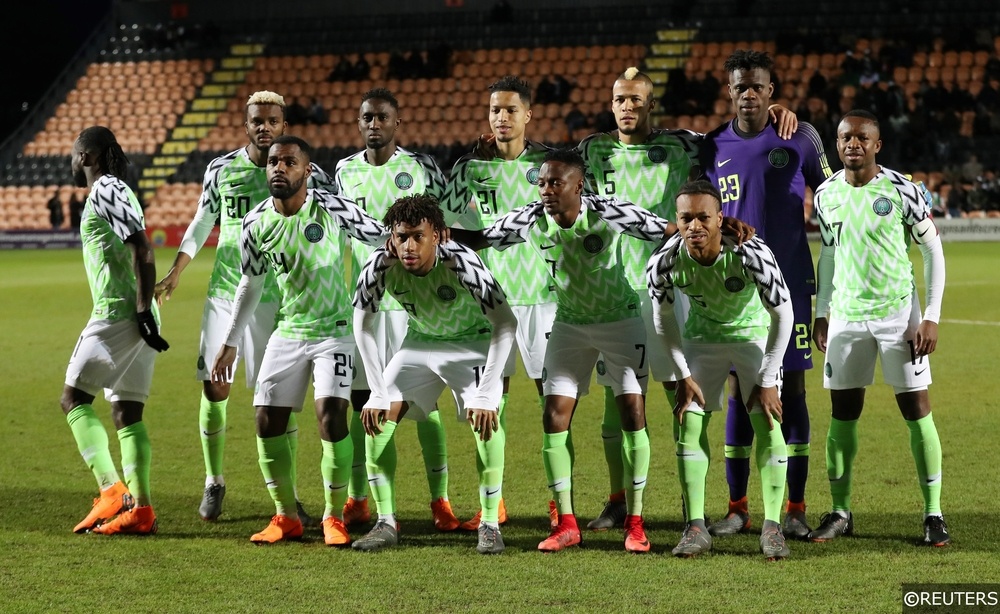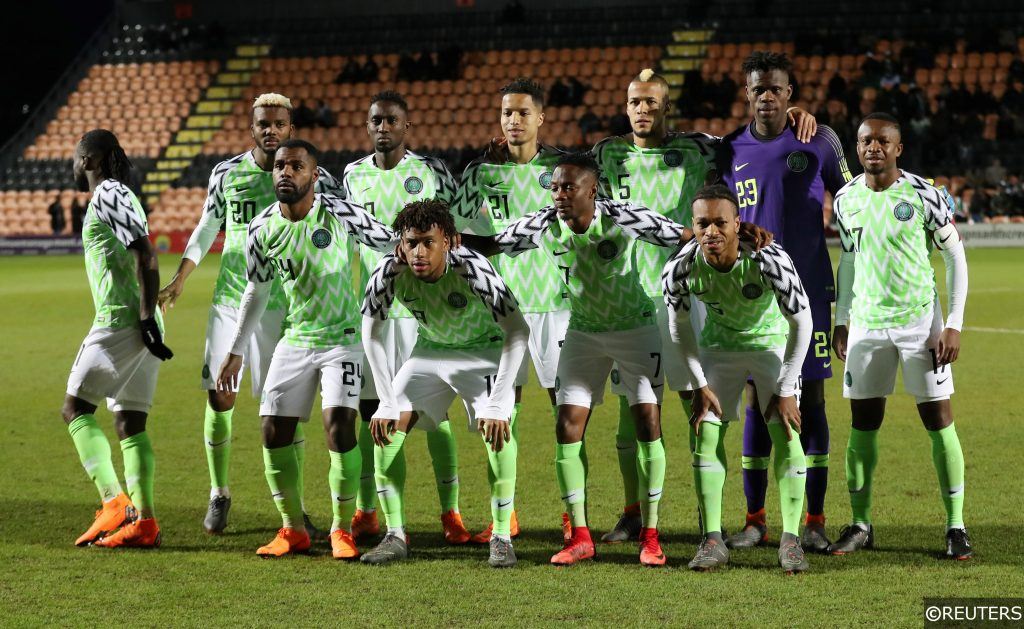 Peru Home (Umbro)
Adorned with their iconic red sash, Umbro decided to keep things simple when designing the new Peru home kit. The simplicity works and the jersey is one of the best looking entries in the list. The slim gold lines on each shoulder add a subtle, classy touch to the overall look and they mark the optimum finger pinch grip spots to use when holding the kit up against your chest to check the size in the sports shop.  Incidentally, Marathon Sports will take over from Umbro as Peru's kit manufacturers after this summer's World Cup.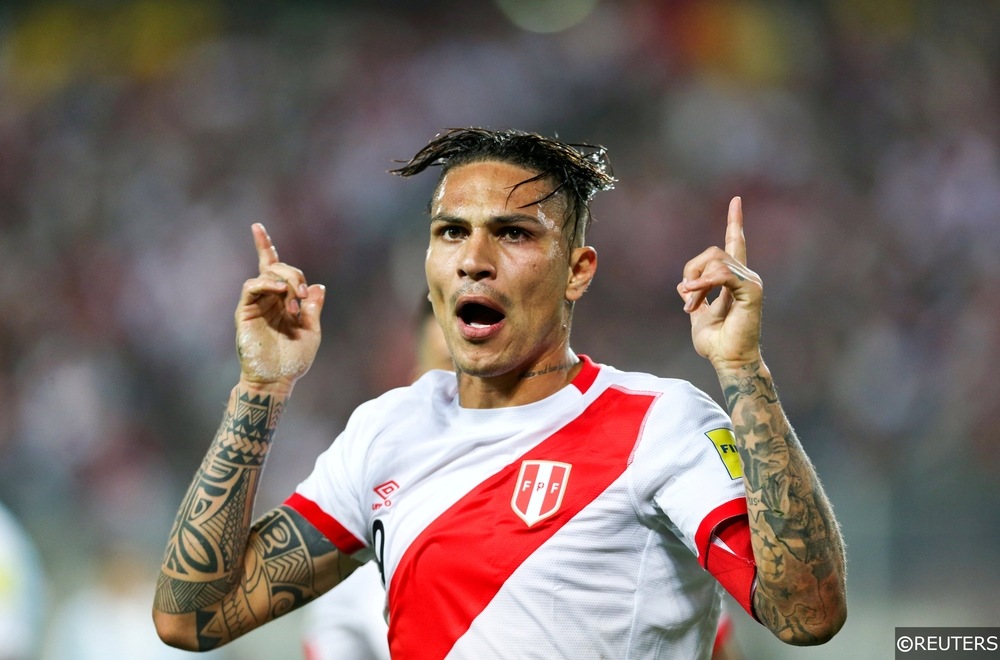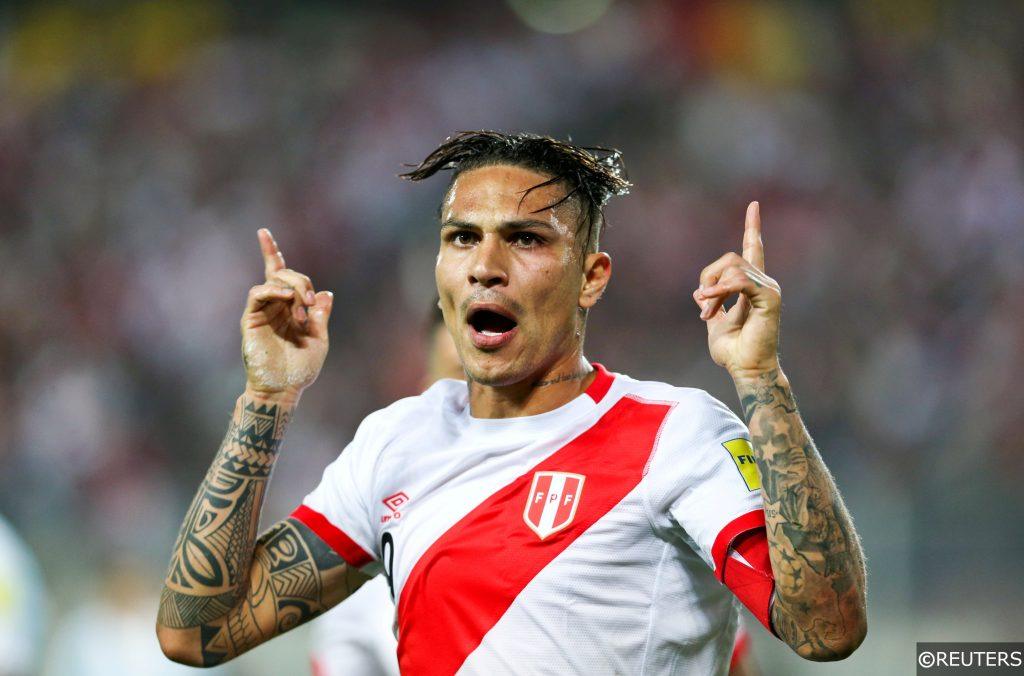 Read our guide about which outsiders and dark horses to look out for at the 2018 in World Cup in Russia here.
Spain Home (Adidas)
Spain's famous red is infiltrated aggressively from the right by purple and gold zigzagging triangles this year. The triangles aren't a tribute to the Tiki-Taka passing patterns of Spain's glory years (though that would have been cleverer), the design is instead inspired by the Spanish kit from the 1994 World Cup. The design has caused quite a stir in Spain, with some claiming it resembles the 1930s Republican flag.
2018 SPAIN HOME SHIRT | GET READY FOR THE WORLD CUP
Explore and buy now at https://t.co/lInLOYz2qs
This Spain home jersey pulls inspiration from the kit they wore during the 1994 tournament in the USA.#Russia2018 #FIFAWorldCup #SpainFootball #adidasfootball #nzsoccershop pic.twitter.com/YrfSOF8pFi

— The Soccer Shop (@nzSoccerShop) May 13, 2018
Switzerland Home (Puma)
Red and white combinations always work well and Puma have given a twist to the traditional Switzerland colours this year. The strange swirling designs might look like a giant finger print to you and I, but big fans of Ordnance Survey maps will recognize the patterns of mountains straight away. The lines represent Switzerland's famous mountainous terrain. The kit looks great and the crest is a big plus.
Shirt news: The Switzerland World Cup home shirt by Puma

What do you think? pic.twitter.com/VM9ZsVBz71

— Classic Football CFS (@classicshirts) November 13, 2017
Japan Home (Adidas)
Adidas have done some deep thinking for Japan's new home release, basing the design on the country's traditional Samurai armour. That's pretty cool, but to us it just looks like it's raining on the front of their shirt. How sad. Japan will be hoping their World Cup adventure isn't washed away in the Group Stages.
Shirt news: The Japan World Cup home kit has been released

What do you think? pic.twitter.com/bg3i2hxPro

— Classic Football CFS (@classicshirts) November 8, 2017
Saudi Arabia Away (Nike)
Based on the same design of their all-white away kit, Nike have gone for an all green ensemble for Saudi Arabia's away alternative. We might not get to see much of the kit with Saudi Arabia tipped to be eliminated at the Group Stage of this summer's World Cup.  The grass-palette kit could be hard to pick out against the colour of the pitches in Russia, though it could just as easily lead to a teleportation effect for the Saudi players who could disappear and reappear at various moments during their games.  Try marking that.
サウジアラビア代表 2018 ワールドカップユニフォームhttps://t.co/PTXGMqwgBT #shirt #jersey #wc2018
Saudi Arabia 2018 FIFA World Cup Home & Away Kits pic.twitter.com/oHp0IItP8W

— ユニ11 (@uniform_11) March 23, 2018
South Korea Away (Nike)
Described by Nike as being "inspired by the fresh-thinking, modern Korean attitude," South Korea's new World Cup away kit is based around the colours of their national flag. Spray painting the colours on the front through a cheese grater is a nice touch.
🇰🇷 @nikefootball launch the South Korea 2018 World Cup home & away shirts: https://t.co/ewZjZWjamM pic.twitter.com/NKSVjiYhJm

— SoccerBible (@SoccerBible) March 22, 2018
Argentina Away (Adidas)
Inspired by their 1993 Copa America winning shirt, the Argentina 2018 away jersey is black with a sky blue and white stripe pattern on sides. Black kits always looks great and this is one no exception.  Wearing this one can transform you from 5-a-side dud to 5-a-side stud in an instant.
🇦🇷 @adidasfootball reveal Argentina's 2018 World Cup away shirt: https://t.co/OiDBjJrb28 pic.twitter.com/F2MdynSHD7

— SoccerBible (@SoccerBible) March 20, 2018
Follow Free Super Tips on Twitter to stay up to date with our daily tips and predictions or browse more football content on our website: