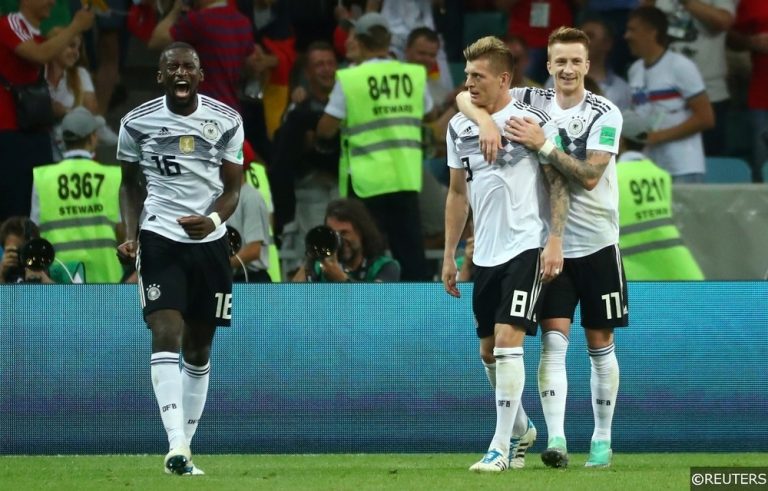 A lifelong Birmingham City fan, Tom relocated to Germany for five years after graduating from university, where his interest in the Bundesliga developed. He began writing about and betting on German football for FST in 2016. He's also an avid fantasy football player and closely follows the Premier League and European competitions.
Germany's defeat to Mexico in the Group F opener was not just a shock because of the result itself – though it was the first time they had lost a World Cup opener since 1982 – but rather it was the way in which the Germans lost, or in which the Mexicans won, that was shocking. Die Mannschaft were exposed and made to look more human than we ever though they could. Germany's hopes of retaining the World Cup title were given a huge blow from the get-go.
There was a huge amount of pressure on Germany going into their second match against Sweden – now a "must win" game – but Joachim Löw's men remained largely unimpressive. Only a bit of late Toni Kroos magic from a free-kick kept them from the brink of all but certain elimination. Now there's everything to play for in Group F once more, with each of the four teams – Mexico, Sweden and South Korea being the others – retaining differing levels of hope towards qualification.
Germany have regained momentum and confidence going into their third and final group stage game against South Korea, but did that goal mark the turning point of a new beginning for die Mannschaft? Walking a tightrope, knowing his side cannot afford any more mistakes, can Joachim Löw fix his broken machine and return them to their former status as favourites for the World Cup?
Free Super Tips takes a look into Germany's 2018 World Cup story so far
Read more: Who can still qualify for the Round of 16?
Germany 0-1 Mexico
Heading into the game, the 2014 champions were massive favourites, and based on their starting 11, you had to like them for a traditionally strong start. However, the efficient machine that is the German national team simply never got going. Despite dominating possession, Joachim Löw's men failed to break through in the final third, with Mexico holding them off time and time again. Germany's attempt to push men forward and overwhelm the Mexican defense left them consistently vulnerable at the back – a trait you wouldn't think could be said about this Germany side.
Mats Hummels criticism after the match was spot on (we analysed that here) and it left Germany in a bit of an unknown going forward. Losing the opening match threw everything we thought we knew about die Mannschaft out the window. Joachim Löw was now under pressure from both the players and fans to make changes he may otherwise have not done, especially with the quality he had in reserve – Antonio Rüdiger, Ilkay Gündogan, Marco Reus and Julian Brandt to name just a few.
Read more: Mexico continue to impress in Group F with another win
Germany 2-1 Sweden
Löw made as many as four changes for the Sweden match, most notably of which was Mesüt Ozil, who found himself benched at a major international tournament for the first time since 2010. Marco Reus was his replacement (a player we had our eye on beforehand) and he helped bring some life back into the German offense. And yet though these changes brought some positives, die Mannschaft were still far from the sorts of performances we've grown to respect and fear.
Sweden looked the better side early on and arguably should have had a penalty as early as the 12th minute when a back-chasing Jerome Boateng hopelessly lunged to tackle Marcus Berg during one of Sweden's many counter attacks. Sweden kept on though and eventually found their way through as Ola Toivonen managed to put Germany a step closer to a humiliating exit with a beautiful lob over keeper Manuel Neuer. Only then did die Mannschaft really pull their finger out.
Falling behind saw something click in Germany this time around. Die Mannschaft started to prove more of a threat and dominate chances. Joachim Löw subbed in target man Mario Gomez at half-time and not long after he flicked on Werner's cross to Marco Reus who drew the Germans level. From there, Germany spent the rest of the match pushing for the win – a draw would have been as good as defeat. Chance after chance went by until Boateng's dismissal saw them down to 10 men and desperate.
Born of necessity, the introduction of winger Julian Brandt for left back Jonas Hector late on effectively saw Germany a man down and with just one defender on the pitch. Brandt injected that extra bit of energy they needed and struck the post with a cracking effort in the dying stages – as he did off the bench in the Mexico match too. However, it was Toni Kroos who got to atone for his earlier error, swinging in a free-kick in routine training ground fashion to clinch the win for the Germans.
Read more: Who is Germany's Julian Brandt?
What next for Germany?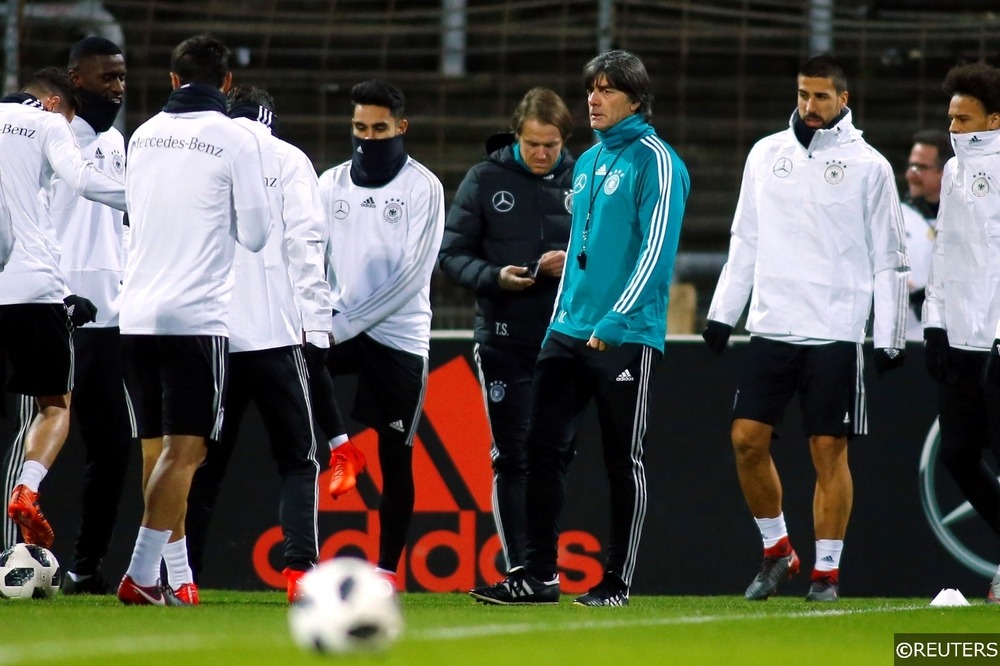 Germany's 2-1 win over Sweden means that Group F has become somewhat complicated, with every team still mathematically able to qualify for the Round of 16. Bad news for Germany is that they could still fail to qualify even if they manage to beat South Korea – the circumstances under which that could happen are covered in our article below. Good news is that Die Mannschaft are still very much in the driving seat in terms of deciding their future at the 2018 World Cup.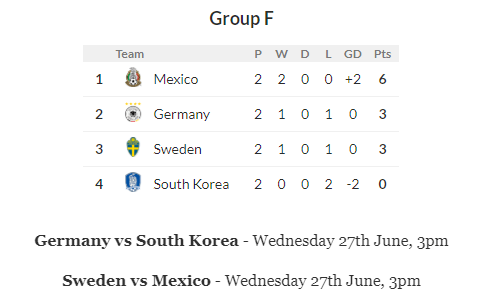 Read more: Who can still qualify for the Round of 16?
Joachim Löw has now shown tactically how far he'll go when he's up against the ropes – the saying "offense is the best defense" comes to mind – and that last ditch win against Sweden will do wonders for the team in the dressing room. Most importantly, the players will now understand not to play with arrogance or to underestimate their opponents. Löw is taking no prisoners and even a player like Mesut Özil will be benched following a poor performance – nobody is granted immunity just because they've been around the block before.
Germany have one of the best squads in the competition in terms of youth and experience though, and if there is any team you'd expect to bounce back stronger than ever it would be them. Even when on the edge of effective elimination, die Mannschaft continued to show that ice-cold composure we all associate with them – well, until that 95th minute winner at least – and a fixture against the weakest team in the group, South Korea, is the ideal opportunity for them to continue that rebuilding process.
Let us know how far you think Germany will go at the 2018 World Cup over on our Twitter page.
Follow Free Super Tips on Twitter to stay up to date with our daily tips and predictions or browse more football content on our website: