A famous song once said "Don't Cry For Me Argentina" but after the limp, lifeless performance Argentina came up with in Nizhny Novgorod in their 3-0 defeat to Croatia, the nation certainly is crying and more poignantly, finds itself on the brink of an embarrassing World Cup group exit.
For other World Cup content, be sure to check out our betting blog.
Argentine society is a one which associates itself with football so intensely and for many, football is more than just a sport; it's life. The World Cup itself is the very pinnacle of that way of living; it's the holy grail. For all of Argentina's social and economic problems, when La Albiceleste are in full flow on the world's greatest stage, hardship evaporates momentarily, patriotism surges and the country unites as one, irrespective of its deficiencies.
Each individual member of the Argentine Football Association, coaching team and playing squad can only be acutely aware of the responsibility they carry when wearing Argentine colours as a result. So for them to have produced what they have as a collective unit over the tournament so far is nothing short of disgraceful and completely lacking respect for those that follow them religiously.
We can talk about potential scenarios in which Argentina salvage their last-16 place, we can discuss every single permutation of the football left to be played. But it's all in vain. This team, as a collective unit, are going absolutely nowhere and would be better served losing their remaining game than being torn apart by one of the competition's real big hitters.
From the very top, to the very bottom, the Argentine set-up is nothing short of an embarrassment and have played their role in one of the worst showings in Argentine footballing history.
A basic requisite going into a major competition is to have a competent organising body and that's something Argentina completely lack. As an organisation, AFA, both at domestic and international level, are incompetent and amateurish, with their outdated and incomprehensible official guide on "how to pick up Russian girls" handed to the players creating a scandal before a ball had even been kicked.
An entire article in itself could be dedicated to the AFA but focus is better served on those that have directly caused the current situation, namely boss Jorge Sampaoli and his players, who will all surely have their international careers questioned should they fail to save themselves in miraculous fashion.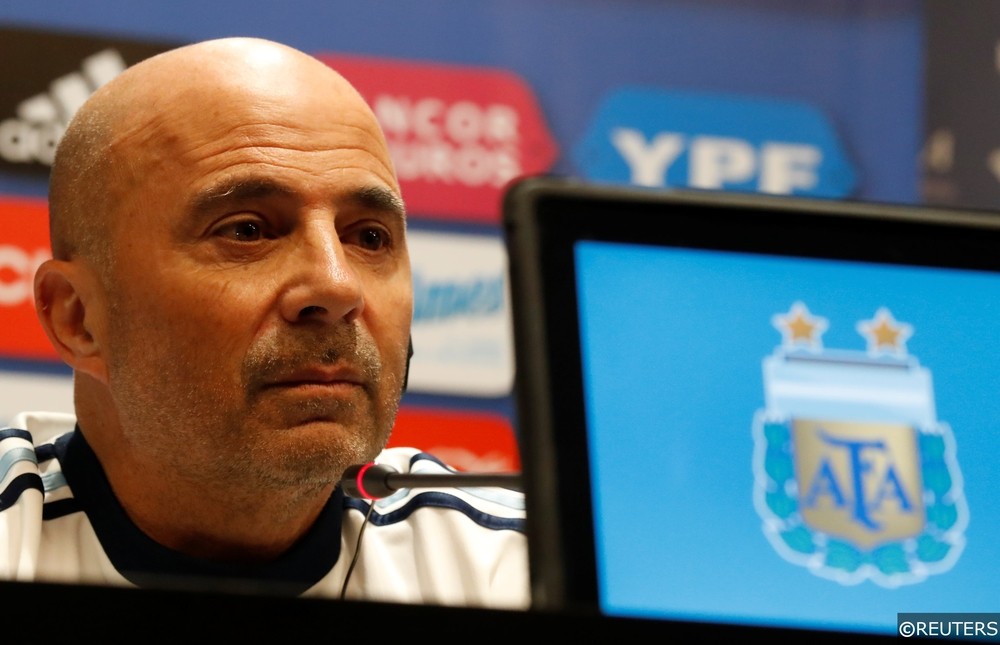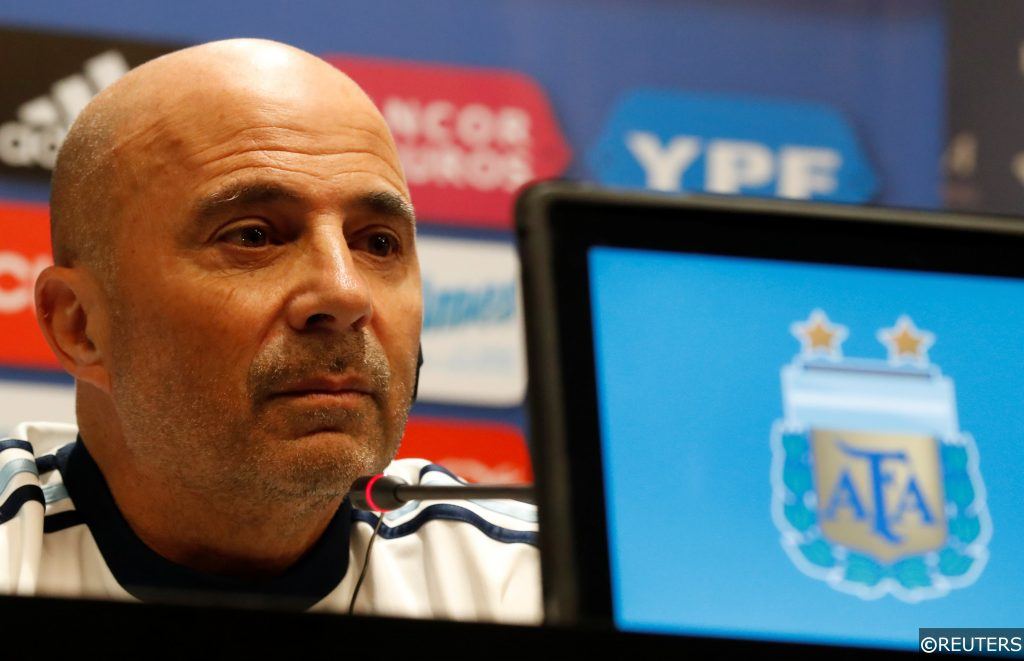 Sampaoli came into the job with a huge reputation. He'd achieved great success with the Chilean national team and had provided fluid, entertaining football at both club and international level, taken directly from the fabled Marcelo Bielsa school of thought.
With his homeland, however, Sampaoli looks totally lost as he patrols the touchline, with his tactical shouts gradually descending into aimless, desperate groans. The 58-year old has previously had a clearly defined style of play with various tactical nuances that make his systems instantly recognisable, but what he's getting out of his 23 man squad can't even be recognizable to he himself.
Sampaoli's decisions and setups over the games against both Iceland and Croatia do not tie in with what he has historically produced and the Argentine job has him appearing to be questioning himself.
There is no established starting line-up, there is no established formation, there is no established style of play, there is no established strategy in or out of possession and that has culminated in the mess everyone has witnessed; a team devoid of cohesion, ideas and prowess. A team well and truly not fit for the shirt it is representing.
Tactically, there were several glaring problems on show in the game against Iceland, as we discussed, but you could at least see what Argentina were trying to do, albeit poorly and with the wrong profiles.
Against Croatia, it's difficult to even know where to begin to start and we'd have to search for a publishing company if we did break down the terrible showing tactically; so long would the list of tactical problems read.
Argentina switched from a 3 man back line to a 4 man back line and towards the end of the game, not even Sampaoli or those on the field can be sure of what they were trying to achieve. Croatia were able to set deep and allow Argentina to hit the self-destruct button themselves, with each erratic pass seeing those in light blue sink further into the mess they were creating.
One can talk about systems and strategies for forever and a day but what surely hurt those most both in the ground and watching back home was a lack of the only thing they ask for; effort. The Argentine fan does not ask for the swashbuckling football that Brazil historically plays. The Argentina fan does not ask for the technical ability the Spaniards have, the efficiency the German team typically has, nor for the pace and flair in France ranks.
All the Argentine fan asks for is the same love and passion for the shirt that they carry and today, those wearing that shirt gave up and abandoned their nation, surrendering and accepting defeat.
There were no surges forward, no desperate balls into the box, no attempts at a late rally. Instead what we saw was a lethargic, careless finish to the game, with Argentina looking more likely to create a goal for Croatia than they did themselves, as they eventually did.
Calls for Franco Armani to start in goal have been more than justified, Giovani Lo Celso's ongoing role on the bench defies logic, but Argentina's problems go much deeper, beyond what has happened on the pitch and beyond the immediate aftermath.
In their ranks currently, Argentina have, whatever your view of him, one of the greatest players of all time and certainly of his generation. Whilst Lionel Messi will come out from the autopsy far from blameless, given his missed penalty against Iceland and anonymous showing against Croatia, it's worth remembering that without him Argentina wouldn't even be in the competition and for the current set-up to have gotten so little out of a man so typically breathtaking is only indicative of the problems entrenched in the group.
Read more: Ronaldo or Messi: The Eternal Debate
For many, Messi included, this World Cup was the last chance to shake off the "failed generation" tag. Instead those a part of said group have only ensured they'll forever be consigned to it.
Yesterday Argentines celebrated Flag Day. Today, creator Manuel Belgrano can only be turning in his grave given the manner in which those carrying it let it down.
Follow Free Super Tips on Twitter to stay up to date with our daily tips and predictions or browse more football content on our website: