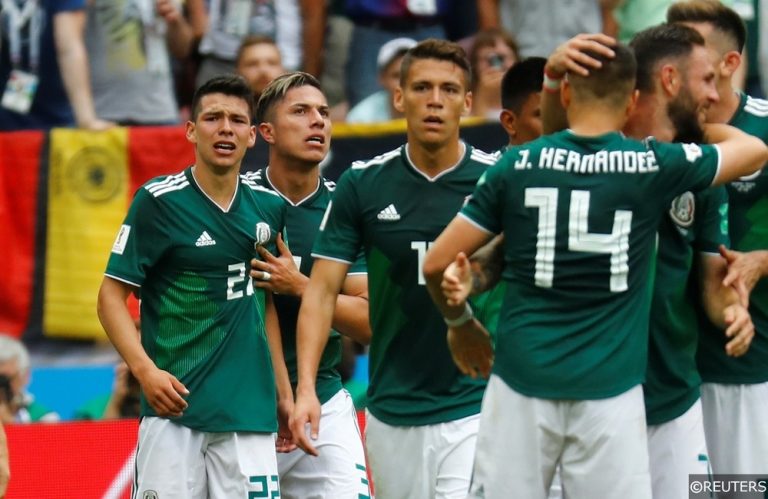 A lifelong Birmingham City fan, Tom relocated to Germany for five years after graduating from university, where his interest in the Bundesliga developed. He began writing about and betting on German football for FST in 2016. He's also an avid fantasy football player and closely follows the Premier League and European competitions.
Germany defender Mats Hummels held nothing back following their lackluster 1-0 defeat to Mexico in their 2018 World Cup opener on Sunday.
Heading into the game, the 2014 World Cup champions were massive favourites, and based on their squad, you had to like them for a traditionally strong start. However, the efficient machine that is the German national team simply never got going. Despite dominating possession, Joachim Löw's men failed to break through in the final third, with Mexico holding them off time and time again. Germany's attempt to push men forward and break them down left them consistently vulnerable at the back – a trait you wouldn't commonly associate with die Mannschaft.
Not one to mince his words, Mats Hummels was quick to put blame on a lack of defensive work from the German midfield, with he and Bayern Munich center-back partner Jerome Boateng often left alone and exposed against wave after wave of Mexican counter attacks. Ultimately, Germany were outplayed from the get go by Mexico, who became the first team to beat die Mannschaft in an opening World Cup match since 1982, but should Hummels have said what he said to the media after the match? If so, how could this change things moving forward?
Free Super Tips takes a look at the potential causes and consequences of Mats Hummels' criticism.
Read more: the 5 most shocking World Cup group stage exits
Hummels' Criticism
"We had already talked about things like giving the ball away and lack of cover. Unfortunately, we did not follow that through."
All credit should go to Mexico on the result, but Hummels was right to put some blame on Germany's midfield, who were uncharacteristically sloppy at times. Draxler, Özil and Müller were far from their best and struggled to create clear cut opportunities in the first 45 minutes. Meanwhile, Mexico's Carlos Vela did very well to keep Toni Kroos out of the game. Sami Khedira's lack of pace in central midfield hindered his team's attacking potential, while also helping Mexico's chances on the break.
"If seven or eight players attack, then it's clear the offensive force is greater than the defensive stability"
Hummels' criticism of Joachim Löw's game plan was also justified. Germany often pushed full-backs Joshua Kimmich and Marvin Plattenhardt very high up the pitch each time they had possession – in fact, if this was the first time you were watching die Mannschaft you probably would have thought they were wingers. Germany's all out offense meant Mexico had so much space to exploit once they managed to dispossess them. If it wasn't for Mexico's lack of finishing and the know-how of Hummels and Boateng at the back it could have been a lot worse for the Germans.
"That's what I often talk about internally, to no effect. Our defensive cover isn't very good, we have to admit. Too often it was just Jerome and I at the back. That's why they ruthlessly exposed us on the break."
Mexico's one and only goal began with an error that highlighted exactly what Hummels was getting at. Khedira was caught in possession not far outside the Mexico penalty area and all of a sudden Germany were exposed and on the back foot. Hummels himself was forced to take action. He somewhat recklessly failed to intercept Javier Hernandez's knock on – Chicharito was the focal point of the Mexican counter – and a pass later Boateng was chasing back both Hernandez and Lozano alone. We all know what happened next.
Read more: How did Mexico beat Germany in the Group F opener?
Does this affect Germany's 'togetherness'?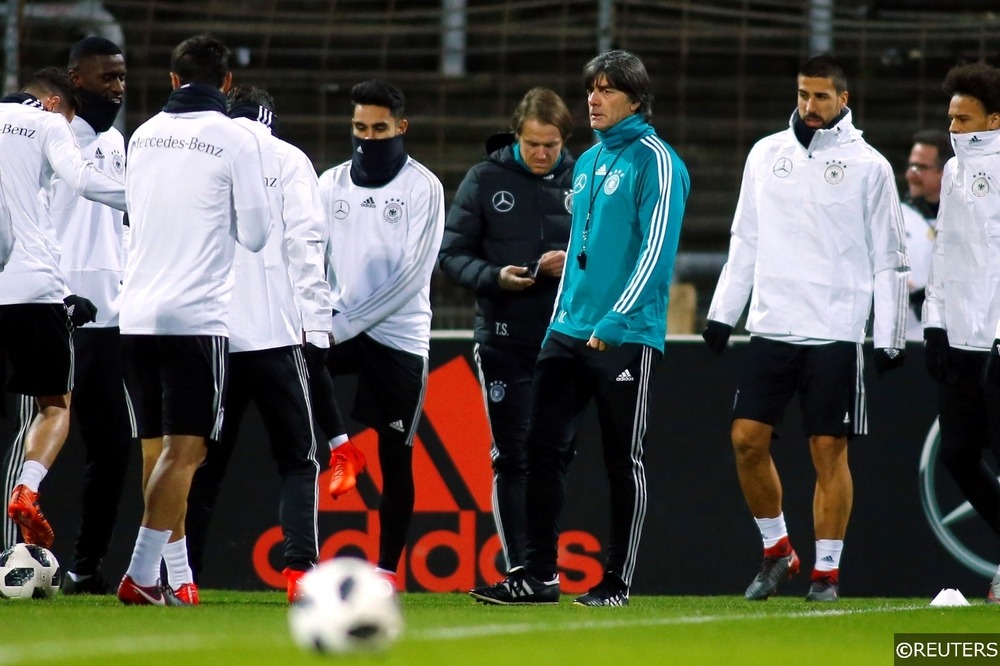 Obviously such a defeat will not sit well with the players, and it's likely that Hummels' comments won't go down well at the German training camp, but did Germany lack cohesion even before the match began?
Considering that Germany are world champions, there was an awful lot of self-doubt going around the team ahead of the tournament. A defeat to Austria and an unconvincing win against Saudi Arabia in pre-World Cup friendlies have seen tensions rise in the German media, not only in terms of the quality of football, but also in terms of politics. Midfielders Ilkay Gündogan and Mesut Özil, both of Turkish descent, have been very much in the spotlight since meeting with the president of Turkey, Recep Tayyip Erdogan, last month. Gündogan was booed by German fans in his last outing for the national team as a consequence, something that will no doubt play on his mind should he be given a chance against Sweden following Khedira's abysmal performance.
Rumours have also been circulating that there is a split in the German camp between the "newcomers" of the 2017 Confederations Cup winning side and the "old guns" of the 2014 World Cup winning one. It's easy to imagine that something like this could occur, with players like Müller and Özil being some of the first names on the team-sheet even without showing much form at club level. Let us not forget the axing of Manchester City's Leroy Sane from the Germany squad entirely. Multiple players, including captain Manuel Neuer, have denied that any such division exists, but there is that old expression about no smoke without fire.
Read more: Why was Leroy Sane left out of Germany's World Cup squad?
Should players openly criticize a poor performance?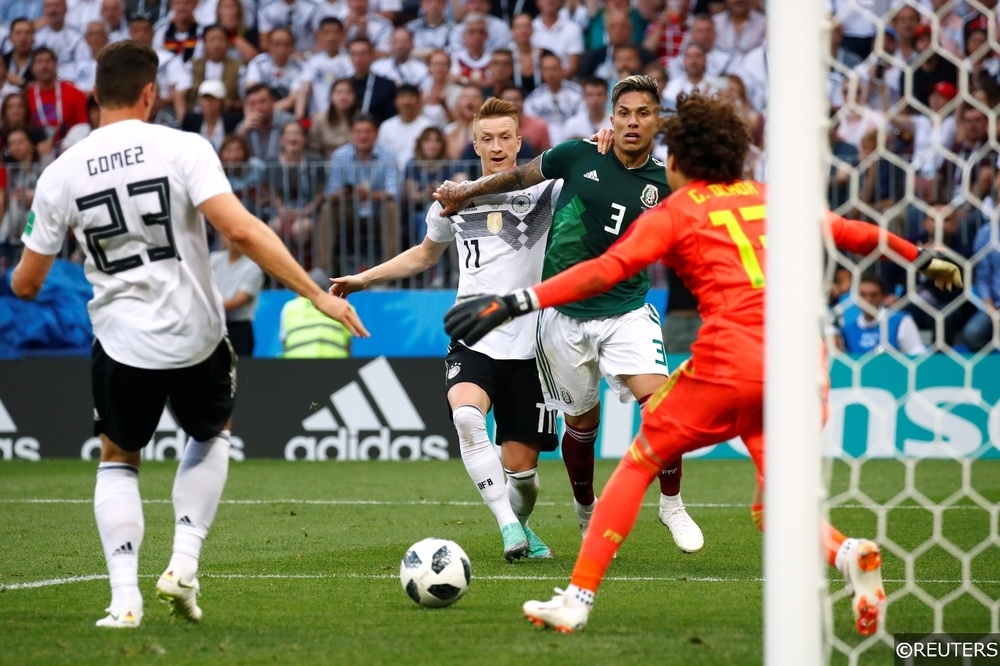 Mats Hummels' comments to the media were reasonably accurate and fair, but is finger-pointing potentially detrimental to Germany's progression in the tournament?
Whether he should be or not, Hummels is a cornerstone of the German defense, and however true his post-match comments may be, they clearly make Joachim Low look bad and could cause unnecessary tensions between players. His individual performance against Mexico was far from his best, though the lack of support from the midfield does alleviate him of some of the blame, so why did he feel the need to speak out? And how does Löw move forward from this?
Now that a player like Hummels has criticized the game plan, Löw is under pressure to make changes he may otherwise have not done. Midfielders like Ilkay Gündogan, Leon Goretzka, Marco Reus and Julian Brandt will want to see players like Thomas Müller and Sami Khedira brought down the pecking order, and it will be difficult for Joachim Löw to argue against that. You could go so far as to say that Hummels himself should be punished for being so outspoken, especially with quality center backs like Chelsea's Antonio Rüdiger and Bayern Munich's Niklas Süle waiting in reserve.
Losing the opening match has thrown everything we though we knew about die Mannschaft out the window, and it's obvious that Löw has a lot to think about before their next outing with Sweden. Change looks a must, but with that comes risk. One more bad performance would put their progression into the knock-out stages in jeopardy, so should he continue to trust in his veterans or give some of the young blood a taste of the action? Either way, Hummels adding fuel to the flames isn't going to do them any favours.
Let us know if you think Mats Hummels was right or wrong to openly criticize Germany's performance over on our Twitter page.
Follow Free Super Tips on Twitter to stay up to date with our daily tips and predictions or browse more football content on our website: