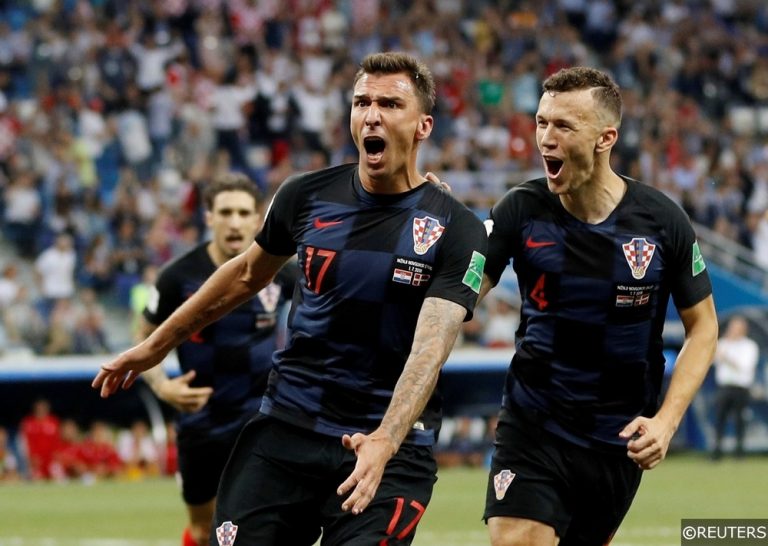 Simon Winter
@simonjwinter
Born in the south east of Ireland, Simon put his life-long love of football to good use when he started a successful independent blog in 2010. That opened up an alternative route to a career in journalism, and having had work published across a number of sites and publications, Simon joined the staff at Spotlight Sports Group in 2018.
The Luzhniki Stadium in Moscow is gearing up to host the 2018 World Cup Semi Final showdown between perennial dark horses Croatia and habitual underachievers England this week.
Both nations enter relatively unchartered territory this deep into the tournament and with a place in the Final of the competition at stake, tension and excitement among both sets of supporters is understandably high.
To try to gauge the mood among Croatian fans, we spoke to Vatreni devotee Filip Tomic.
Read More: Our expert Croatia vs England predictions, betting tips and match preview
How do you assess Croatia's performances at the World Cup so far?
Just like every other team that's made it to this stage, we've had our fair share of ups and downs. But in general I'm very pleased at how our team has performed so far. Taking care of Argentina in the group stage gave us added confidence in our ability and despite needing extra time plus penalties in both knock-out stage games, you cannot really say we were outplayed in either of those games against Denmark and Russia.
What's the mood like among Croatia supporters in general? Are they feeling confident ahead of the Semi Final with England?
The mood in Croatia is always positive ahead of a big competition. Expectations sometimes outweigh the reality, which I'm sure is also the case with other teams, but we've enjoyed every moment so far and it feels great to finally be back in the semi-finals for the first time since our "golden" generation which finished 3rd in France 1998.
After cruising towards what many called the "group of death" and beating a very solid Denmark team and the host nation, our fans believe we can go all the way. We've had our moments against England in recent years (*cough* EURO 2008 qualifiers *cough*), but we're also realistic and know we're the underdogs going into this one. Should make for a great game!
 What do you think Croatia's biggest strengths and weaknesses are?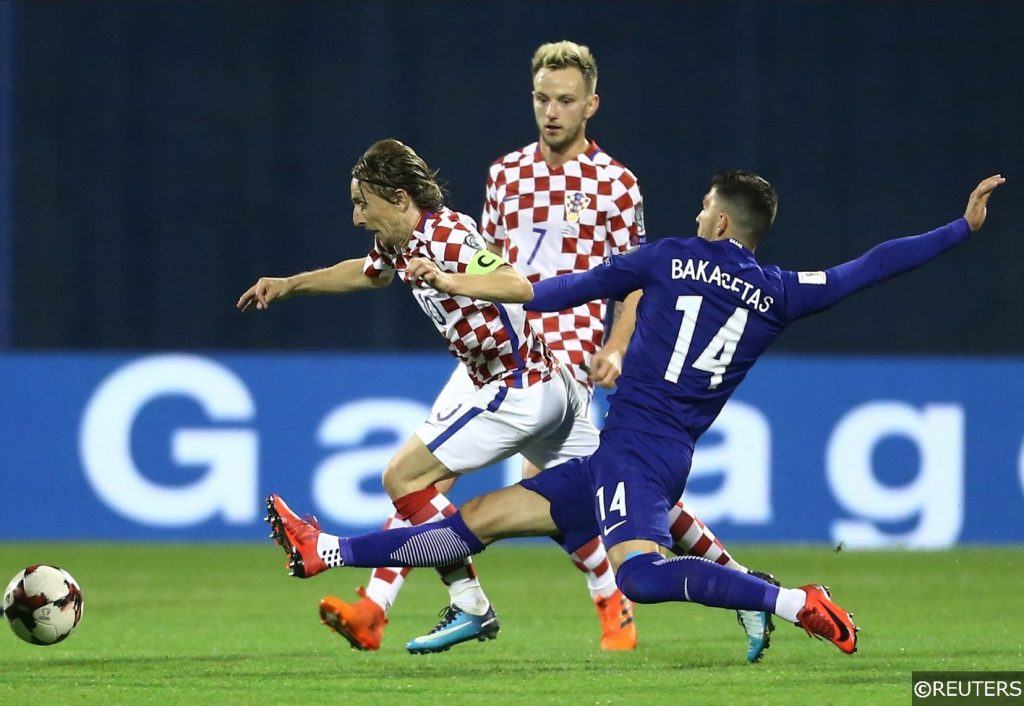 As our biggest strength I would definitely highlight our experience, this generation of players has gone through so much and was very unlucky with the way the last couple of tournaments ended which has only made them grow both as men and as footballers.
The left back position has been a weakness of ours since Robert Jarni retired back in the early 2000s. Since then we've had multiple players in that position but were never able to find a consistant solution. Right now we have Ivan Strinić at that position and I have to admit facing a faster player like Raheem Sterling in that position could turn into a nightmare.
What do you think England's biggest strengths and weaknesses are?
It all starts and ends with Harry Kane in my opinion. The guy has been on fire all season long so we'll have to be really careful with him lurking around our somewhat dodgy back line. But then again, we have managed to neutralize Messi and Eriksen so far. I would also highlight England's set pieces and Harry Maguire in particular. The way we conceded that 2nd goal against Russia shows we'll have to step our aerial game up a notch if we want to go through here.
As for weaknesses I would say England have a major creativity problem in midfield which we could exploit. Also, despite having a solid tournament so far, their defense has showed it could be error prone in the past.
Read More: England's Set Piece Danger Could be Croatia's Downfall
After successive matches that went to extra time and penalties, is there concern about the energy levels in Croatia's squad?
The fact that we took care of bussiness earlier in the group and were able to rest basically our entire team in the 3rd game against Iceland (and still win) is a major plus for us. There is a slight concern, but I feel like having three days to rest in between games will be enough.
Are there any England players you are particularly worried about?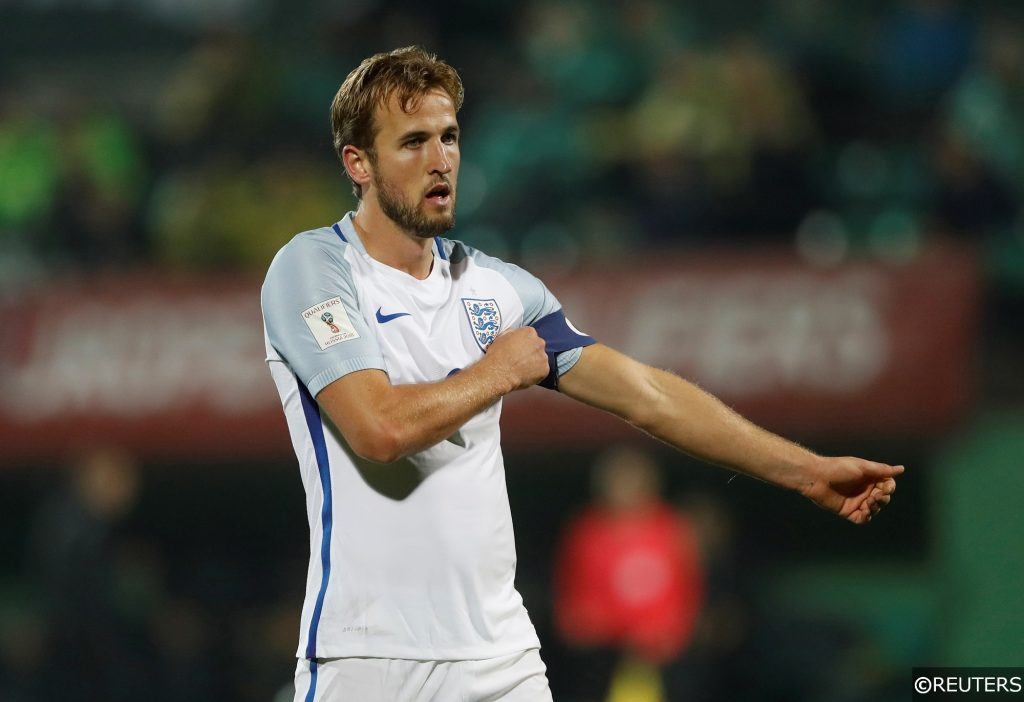 Harry Kane is always a threat, no matter who is on the other end trying to stop him. As stated earlier, I would also highlight the pace of Raheem Sterling which could be an issue for us. England has made it to the semi-finals and they are still waiting for Sterling's breakout game, hopefully it happens in the bronze medal game!
Bar the marvellous Luka Modrić, who do you think have been Croatia's best players so far?
Modrić's partner in crime Ivan Rakitić has stepped up his game dramatically in Russia. Often criticized by our media for not showing up in big games, Rakitić has dictated the flow of our game alongside Modrić perfectly and the Barcelona/RealMadrid duo are a major reason we've come this far. And of course I cannot leave out our goalkeeper who has done wonders in both penalty shootouts in the KO stage games.
If they do eventually miss out through injury, how big blow would the absence of Danijel Subašić and Šime Vrsaljko be to Croatia's chances?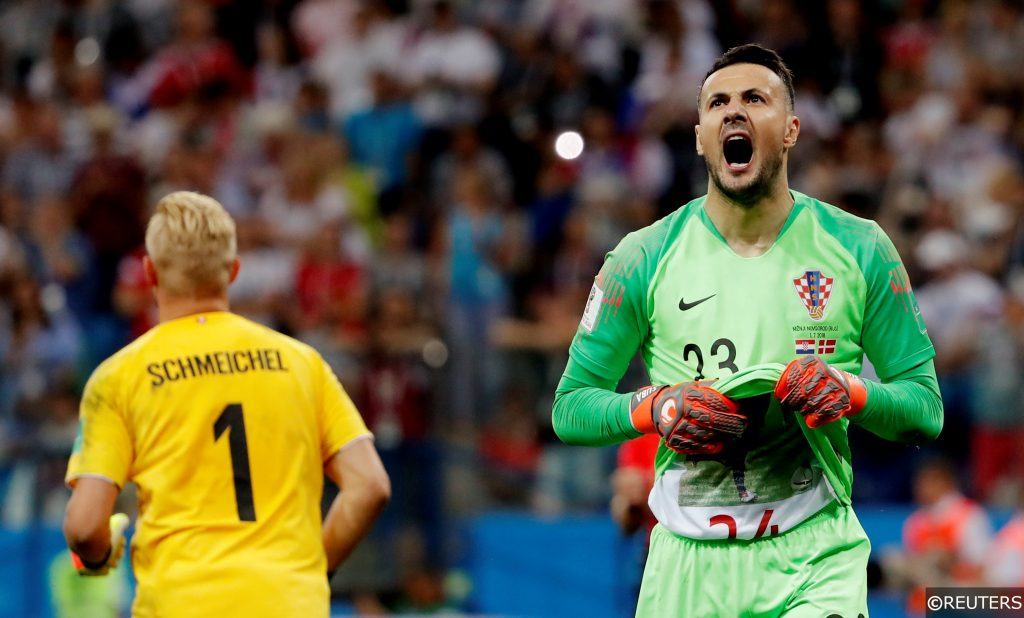 I am not worried at all if Subašić is unable to go against England. Sure, the guy has saved four penalties against Denmark and Russia but his back-up Lovre Kalinić is just as good. Voted as the best goalkeeper of his league three years in a row and has made a couple of spectacular saves in that win against Iceland in the group stage. Šime Vrsaljko is a different story though. With an already unproven left back, losing a quality player like him on the right would be a big blow for us. It took some time for our defense to recover after he went out against Russia and not having a proper replacement would force Dalić to move Vida on the right and put a 32-year old veteran Vedran Ćorluka to play in the middle alongside Lovren.
More: Video Preview: England vs Croatia Predictions, Betting Tips and Match Previews
This England team has received a lot of positive coverage. How are they viewed in Croatia? Are they rated highly?
We rarely underestimate our opponents and we won't be doing that against England either. They are rated very highly and with the stakes being so high at this point almost everyone will tell you they are the toughest team we're facing in Russia.
Who would you prefer to meet in the World Cup Final (if Croatia get past England of course)?
It's tough to say at this point, both France and Belgium will be the favorite in the final regardless who they play. Me personally I would pick Belgium as I feel like we match up slightly better against them, but if we get to the final I wouldn't rule us out against either team. In a 90 minute game anything can happen.
Finally, how do you see Saturday's Semi Final going?
I feel like we have a good chance of beating England, the fact that they've faced only one "big" team so far and lost gives us confidence we can defy the odds and make it to the promise land for the first time in our history. This generation of players is special and it's time for them to make a mark in the history books!