Select a Different Fixture
Juventus vs Inter Milan Predictions, Betting Tips and Match Previews

Italy Serie A
|
Allianz Stadium
|
7th December

Juventus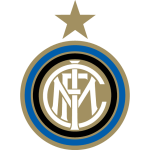 Inter Milan
Juventus vs Inter Milan predictions ahead of the biggest game of the season in Italy. Can the high-flying visitors finally end the champions' perfect home record? Read on for our free betting tips and match preview.
Juventus & Both Teams To Score @ 5/2
Reason For Juventus vs Inter Milan Betting Tips
Last weekend brought a thumping Juventus win against their rivals Fiorentina. That success has kept up a fantastic start to the campaign by the champions, but Friday brings a decisive contest. They take on Inter in the Derby d'Italia, the biggest game in Italy. These two old rivals always have a strong dislike for one another, but with the pair both in the top three the clash is bigger than it has been in years. The visitors are now 11 points shy of the leaders after a tricky run, but can they close the gap with a win at the Allianz Stadium?
Juventus won't be concerned about Wednesday's trip to Switzerland. A win over Young Boys gives them top spot, but they're unlikely to be putting the big guns on show there. They'll certainly not be saving anyone during Friday's clash. That even goes for Inter Milan, who face a crucial Champions League game on Tuesday night. There's little room for complacency, even though Juve have kicked off with 13 wins from 14. They can equal the record points haul from the first 15 games in any of Europe's big five leagues with a win, but Inter won't go down without a fight.
The visitors are fresh from a big game, as they drew 2-2 at Roma in the pick of last weekend's Serie A games. They have had a tough run of late, which brought defeats at Atalanta and Tottenham, along with draws against Barcelona and Roma in their last five outings. Inter will expect to be well versed in big clashes ahead of this meeting with the Old Lady, but they are going to have a tough time matching one of the top sides in Europe.
The hosts have won 18 of their 20 matches this season, and it's hard to back against the favourites in this clash. Inter Milan will be reeling from winning once in five games, and they have shown the gulf between them and the leaders by falling 11 points behind. They should come up just short in this trip, especially after how they lost their visits to Barcelona and Tottenham, along with shipping two goals at an inconsistent Roma last time out.
Inter head here having scored in 86% of their league games. They've still got Mauro Icardi in fine form, but they've added other options in attack who can trouble the champions. Despite that, Juventus clearly have the goals to edge this one, even with Inter in fine scoring form. The hosts have scored twice in 14 of their last 15 league games, so we're backing a home win and both teams to score here, which seems like value with Inter scoring in their last 10 league games.
Head to Head
Juventus have won 81 times against Inter in Serie A – more than they have against any other opponent.
Predicted Lineups
Line ups are predicted by our Team News Analysts

Juventus
4-2-3-1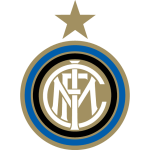 Inter Milan
4-3-3

Predicted Starting XI's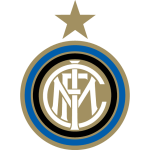 Subs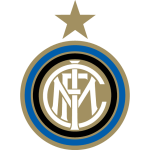 Bernardeschi
Lautaro Martinez

Doubtful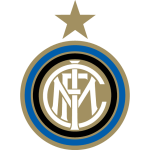 Alex Sandro (Injured)
Dalbert (Injured)
Can (Illness)
Nainggolan (Injured)

Unavailable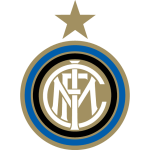 More Italy Serie A Fixtures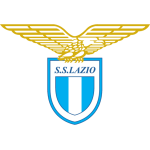 Lazio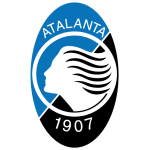 Atalanta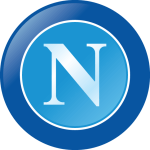 Napoli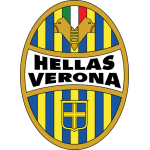 Verona


Juventus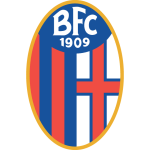 Bologna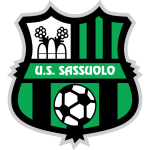 Sassuolo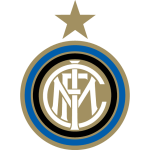 Inter Milan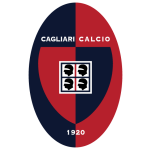 Cagliari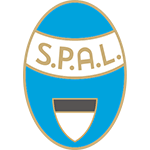 SPAL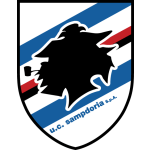 Sampdoria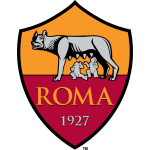 Roma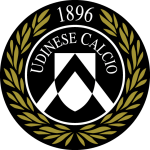 Udinese
Torino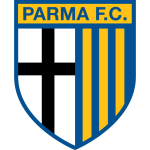 Parma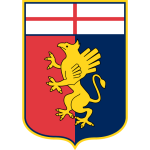 Genoa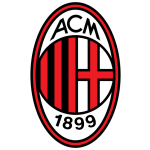 AC Milan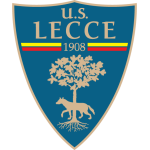 Lecce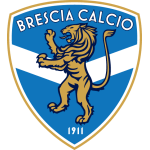 Brescia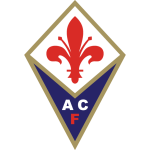 Fiorentina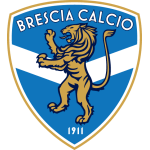 Brescia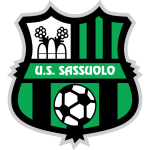 Sassuolo
Juventus vs Inter Milan Stats
Powered by

With a win in this match, Juventus would equal the best ever start by a team after the first 15 games in a season in Europe's top-5 leagues (PSG, 43 points from 15 games).
Juventus have lost only one of their 18 Serie A fixtures played on Friday night (W10 D7).
Inter have conceded six goals in their last two away games, as many as they had shipped in their previous 12 games on the road.
Juventus (59.3%) and Inter (59.2%) have averaged the most possession so far in Serie A in 2018-19.
Juventus (9) and Inter (8) have scored the most goals from set-pieces in Serie A this season.
Juventus' Cristiano Ronaldo has already reached double figures for goals in this campaign – last season in La Liga his 10th goal arrived in February on MD23.
Since his first league appearance against Juventus in January 2013, Inter's striker Mauro Icardi has scored eight goals against the Bianconeri – only six Serie A teams have scored more against the Old Lady in the same period (Sampdoria 13, Napoli and Fiorentina 11, Inter 9, Roma 9 and Verona 9).
Sign Up To The Newsletter To Receive An Exclusive Saturday Acca!
Sign Up To The Newsletter To Receive An Exclusive Saturday Acca!
| Bookie | Home Win | Draw | Away Win | Offer |
| --- | --- | --- | --- | --- |
| | | | | |
| | | | | |
| | | | | |
| | | | | |
| | | | | |
| | | | | |
| | | | | |
| Bookie | Home & Yes | Away & Yes | Offer |
| --- | --- | --- | --- |
| | | | |
| | | | |
| | | | |
| | | | |
| | | | |
| | | | |
| | | | |
| Bookie | Under 0.5 | Over 0.5 | Under 1.5 | Over 1.5 | Under 2.5 | Over 2.5 | Under 3.5 | Over 3.5 | Under 4.5 | Over 4.5 | Under 5.5 | Over 5.5 | Under 6.5 | Over 6.5 | Under 7.5 | Over 7.5 | Under 8.5 | Over 8.5 | Under 9.5 | Over 9.5 | Offer |
| --- | --- | --- | --- | --- | --- | --- | --- | --- | --- | --- | --- | --- | --- | --- | --- | --- | --- | --- | --- | --- | --- |
| | | | | | | | | | | | | | | | N/A | N/A | N/A | N/A | N/A | N/A | |
| | | | | | | | | | | | | | N/A | N/A | N/A | N/A | N/A | N/A | N/A | N/A | |
| | | | | | | | | | | | | | | | | | | | | | |
| | | | | | | | | | | | | | | | | | | | N/A | N/A | |
| | | | | | | | | | | | | | N/A | N/A | N/A | N/A | N/A | N/A | N/A | N/A | |
| | | | | | | | | | | | | | | | | | | | N/A | N/A | |
| | | | | | | | | | | | | | | | | | | | | | |

0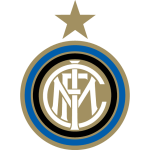 0
| | | | | | | | | | | | | | | | | | | | | | | | | | | | | | | | | | | | | | | | | | | | | | | | | | | | | | | | | | | | | | | | | | | | | | | | | | | |
| --- | --- | --- | --- | --- | --- | --- | --- | --- | --- | --- | --- | --- | --- | --- | --- | --- | --- | --- | --- | --- | --- | --- | --- | --- | --- | --- | --- | --- | --- | --- | --- | --- | --- | --- | --- | --- | --- | --- | --- | --- | --- | --- | --- | --- | --- | --- | --- | --- | --- | --- | --- | --- | --- | --- | --- | --- | --- | --- | --- | --- | --- | --- | --- | --- | --- | --- | --- | --- | --- | --- | --- | --- | --- | --- |
| Bookie | Odds | Odds | Odds | Odds | Odds | Odds | Odds | Odds | Odds | Odds | Odds | Odds | Odds | Odds | Odds | Odds | Odds | Odds | Odds | Odds | Odds | Odds | Odds | Odds | Odds | Odds | Odds | Odds | Odds | Odds | Odds | Odds | Odds | Odds | Odds | Odds | Odds | Odds | Odds | Odds | Odds | Odds | Odds | Odds | Odds | Odds | Odds | Odds | Odds | Odds | Odds | Odds | Odds | Odds | Odds | Odds | Odds | Odds | Odds | Odds | Odds | Odds | Odds | Odds | Odds | Odds | Odds | Odds | Odds | Odds | Odds | Odds | Odds | Offer |
| | | | | | | | | | | | | | | | | | | | | | | | | | | | | | | | | | | | N/A | N/A | N/A | N/A | N/A | N/A | N/A | N/A | N/A | N/A | N/A | N/A | N/A | N/A | N/A | N/A | N/A | N/A | N/A | N/A | N/A | N/A | N/A | N/A | N/A | N/A | N/A | N/A | N/A | N/A | N/A | N/A | N/A | N/A | N/A | N/A | N/A | N/A | N/A | |
| | | | | | | | | | | | | | | | | | | | N/A | | | | | N/A | | | | | | | N/A | | | | N/A | N/A | N/A | N/A | N/A | N/A | N/A | N/A | N/A | N/A | N/A | N/A | N/A | N/A | N/A | N/A | N/A | N/A | N/A | N/A | N/A | N/A | N/A | N/A | N/A | N/A | N/A | N/A | N/A | N/A | N/A | N/A | N/A | N/A | N/A | N/A | N/A | N/A | N/A | |
| | | | | | | | | | | | | | | | | | | | | | | | | | | | | | | | | | | | | | | | | | | | | | | | | | | | | | | | | | | | | | | | | | | | | | | | | | N/A | |
| | | | | | | | | | | | | | | | | | | | N/A | | | | | N/A | | | | | | | N/A | | | | N/A | N/A | N/A | N/A | N/A | N/A | N/A | N/A | N/A | N/A | N/A | N/A | N/A | N/A | N/A | N/A | N/A | N/A | N/A | N/A | N/A | N/A | N/A | N/A | N/A | N/A | N/A | N/A | N/A | N/A | N/A | N/A | N/A | N/A | N/A | N/A | N/A | N/A | N/A | |
| | | | | | | | | | | | | | | N/A | | | N/A | N/A | N/A | | | | | N/A | | | | | | | N/A | | | N/A | N/A | N/A | N/A | N/A | N/A | N/A | N/A | N/A | N/A | N/A | N/A | N/A | N/A | N/A | N/A | N/A | N/A | N/A | N/A | N/A | N/A | N/A | N/A | N/A | N/A | N/A | N/A | N/A | N/A | N/A | N/A | N/A | N/A | N/A | N/A | N/A | N/A | N/A | N/A | |
| | | | | | | | | | | | | | | | | | | | N/A | | | | | N/A | | | | | | | N/A | | | | N/A | N/A | N/A | N/A | N/A | N/A | N/A | N/A | N/A | N/A | N/A | N/A | N/A | N/A | N/A | N/A | N/A | N/A | N/A | N/A | N/A | N/A | N/A | N/A | N/A | N/A | N/A | N/A | N/A | N/A | N/A | N/A | N/A | N/A | N/A | N/A | N/A | N/A | N/A | |
| | | | | | | | | | | | | | | | | | | | | | | | | | | | | | | | | | | | | | | | | | | | | | | | | | | | | | | | | | | | | | | | | | | | | | | | | | N/A | |
Bookie
Home -1
Away +1
Home -2
Away +2
Home -3
Away +3
Home -4
Away +4
Home -5
Away +5
Away -1
Home +1
Away -2
Home +2
Away -3
Home +3
Home +4
Home +5
Offer
N/A
N/A
N/A
N/A
N/A
N/A
N/A
N/A
N/A
N/A
N/A
N/A
N/A
N/A
N/A
N/A
N/A
N/A
N/A
N/A
N/A
N/A
N/A
N/A
N/A
N/A
N/A
N/A
N/A
N/A
N/A
N/A
N/A
N/A
N/A
N/A
N/A
N/A
N/A
N/A