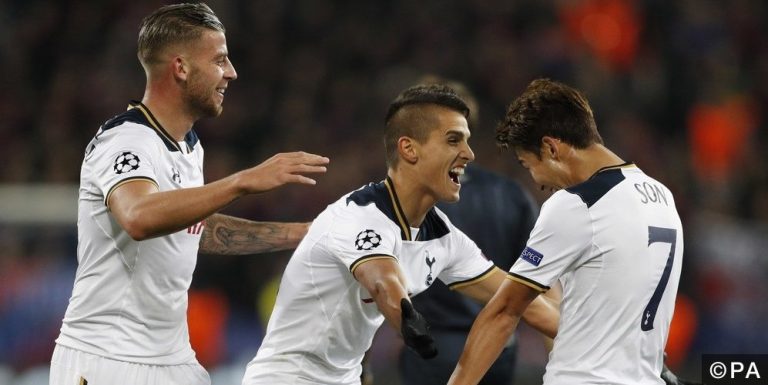 What a month for our Half Time Accumulators. On Tuesday night our inplay tipster landed an 10/1 winner in the shape of a 5 fold. This takes us to £582 profit for the month of September. The bet was spread out over 5 games in England's Football Leagues and Europe's most elite competition, the Champions League.
Win Accumulator & Football Tips
All of our football tips can be found on our website under the football tips tab. Our inplays and half time accas can be found on our Twitter page and can be backed in 1 simple click to add to your bet slip, immediately. Follow us on Twitter now for all our latest inplays and half time accas.
10/1 Half Time Accumulator
All our tips kicked off at 7.45pm tonight, therefore our half time acca was published on Twitter around 8.30pm. We started off with Sheffield United to score at home to Bristol Rovers. It was a quiet first 20mins of the second half in this fixture but Sheffield United managed to find the net to land the first leg.
Ten minutes into the second half of the FC Copenhagen match came the goal we needed from them. Sadly for their opponents, Club Brugge, it was an own goal. However, it was a goal we were more than happy to accept for our bet. The game went on to finish 4-0 to the home side.
Another game in the Champions League involved in this tip was Tottenham Hotspur to score away at CSKA Moscow. This was another game that was 0-0 at the break. Spurs come out and started well in the second half, so we felt a goal was coming. With little under 20mins left, the rejuvenated Son Heung Min squeezed the ball past Igor Akinfeev to put Spurs ahead. As it happens, that was the winning goal but this goal had landed leg 3 of the 5 needed.
The penultimate leg of our Acca was Millwall to score. We needed Port Vale who sailed to a 3-0 lead to concede. IT was looking a little gloomy entering the final 10mins of this game. However, with 6mins of the 90mins to be played, Millwall were given a penalty which they duly converted to take our 5-fold tip into it's final leg.
It was all down to Grimsby. We needed them to score at home to Newport County in League 2. We had them as quite heavy favourites as part of our pre match tips on Tuesday, thinking they would manage to score at least 2 in this match – far from it. This game entered the last 5mins of the game at 0-0. Another late goal needed for our devoted followers, who were clinging on to this tip with everything they have. Finally, the breakthrough came and Grimsby managed to net late on in the 88th minute through a penalty to secure our win. The 10/1 Acca had won!
Followers Bet Slips
Our followers sent in their winning bet slips to us on our Twitter page. You can follow us on Twitter or Like us on Facebook to get involved. See our followers handsome looking returns below.
@FootySuperTips booooomm pic.twitter.com/ERFpNkBNKg

— Adrian Wigmore (@wiggy0717) September 27, 2016
@FootySuperTips get in pic.twitter.com/5qwIh6w1ho

— Jamie Douglas (@jdouglas1972) September 27, 2016
@FootySuperTips Boooooooooommmmm pic.twitter.com/P3VWvYfe18

— Andrew Barraclough (@Andybarra84) September 27, 2016
@FootySuperTips cheers pal pic.twitter.com/II5rFl5xo1

— dean young (@deanoyoung81) September 27, 2016
@FootySuperTips pic.twitter.com/elh07whuGP

— Steve Hacker (@HackerByName) September 27, 2016
@FootySuperTips get in pic.twitter.com/a42NTEDryS

— chas jeffery (@chasjeffery) September 27, 2016
@FootySuperTips boom boom boom pic.twitter.com/dIIOOKibXK

— stephen wigglesworth (@stewig9785) September 27, 2016
@FootySuperTips pic.twitter.com/mTvYdwksZM

— Roy (@luluoxox) September 27, 2016
@FootySuperTips pic.twitter.com/dZwxyopKFM

— Gary Marston (@gazmars69) September 27, 2016
@FootySuperTips boooooommmmm cheers guys….. your on a roll…. pic.twitter.com/YTIGlObk2x

— Dave Bagley (@davebagley057) September 27, 2016
@FootySuperTips legend pic.twitter.com/gliwBW6Dfj

— Lee Lindsay (@Lee_Lindsay) September 27, 2016
@FootySuperTips booooommmmmm pic.twitter.com/CUX77k5ISf

— stephen moore (@moore5555_moore) September 27, 2016
@FootySuperTips thanks guys, really needed that after a dismal few weeks pic.twitter.com/kKqG3I8brM

— ➖ GAVIN FAULDS ➖ (@GavinFaulds) September 27, 2016
@FootySuperTips Boom!! pic.twitter.com/Nw1UD6nEwj

— Jake Crow (@jakegcrow) September 27, 2016