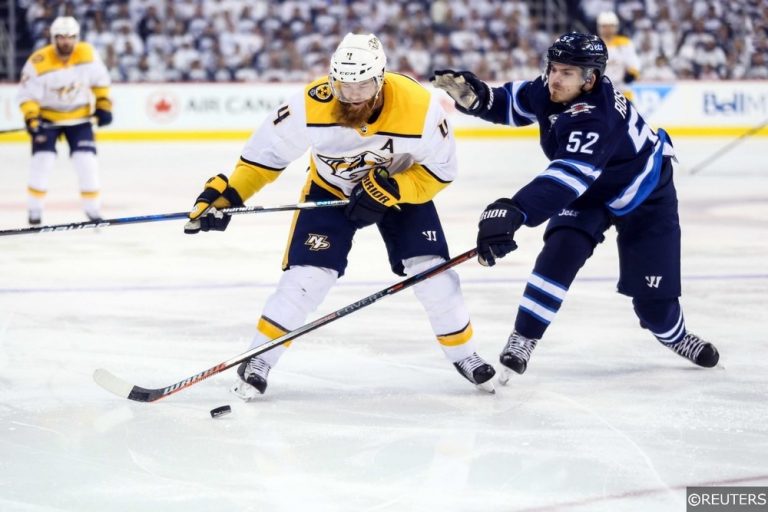 Central Division Predictions
Chicago Blackhawks
Last Season: 7th (25th overall); 33-39-10.
Did not qualify for the playoffs for the first time since the 2007/08 season.
Team Leaders: Patrick Kane (Right Wing, 29 years old, 27-49-76), Duncan Keith (Defenseman, 35 years old, 2-30-32), Corey Crawford (Goalie, 33 years old, 16 wins, 92.9 save percentage, 2.27 GAA, 2 shutouts).
Chicago acquired Cam Ward (Goalie, Carolina, 23 wins, 90.6 save percentage, 2.73 GAA, 2 shutouts), Brandon Manning (Defenseman, Philadelphia, 7-12-19), Chris Kunitz (Left Wing, Tampa Bay, 13-16-29) and Marcus Kruger (Center, Carolina, 1-5-6). Blackhawks lost Vinnie Hinostroza (Arizona) and Anthony Duclair (Columbus).
The Blackhawks were the 10th worst team in goals scored statistics last year (228, 2.78 per game), and also the 8th worst team in goals against (254, 3.10 per game). Many of Chicago's star players had a terrible season last year, some of them because of injuries, others simply because of bad performances. You would have expected some heavy changes in the Blackhawks roster in the off-season, but this has not happened. Perhaps the Chicago management team thought this was just some bad coincidences at the wrong time? We don't think so. The Blackhawks will be in big trouble this year and will probably not qualify for the playoffs.
Colorado Avalanche
Last Season: 4th (17th overall); 43-30-9.
Were eliminated by the Predators in the first round.
Team Leaders: Nathan MacKinnon (Center, 22 years old, 39-58-97), Tyson Barrie (Defenseman, 27 years old, 14-43-57), Philipp Grubauer (Goalie, 26 years old, 15 wins, 92.3 save percentage, 2.34 GAA, 3 shutouts).
New acquisitions: Philipp Grubauer (Goalie, Washington), Ian Cole (Defenseman, Columbus, 5-15-20), Matt Calvert (Left Wing, Columbus, 9-15-24). Colorado lost Jonathan Bernier (Detroit) and Blake Comeau (Dallas).
Avs lost a great goalie but have filled his position with a suitable replacement. Gabriel Landeskog and Nathan MacKinnon were amazing last year, and mainly thanks to them, Colorado ranked 10th in goals scored last year (255 goals, 3.11 per game). There are some problems, but the Avs should improve on their 2018/19 campaign. Colorado will probably qualify for the playoffs once again.
Dallas Stars
Last Season: 6th (19th overall); 42-32-8.
Did not qualify for the playoffs for the second year in a row.
Team Leaders: Jamie Benn (Left Wing, 28 years old, 36-43-79), John Klingberg (Defenseman, 25 years old, 8-59-67), Ben Bishop (Goalie, 31 years old, 26 wins, 91.6 save percentage, 2.49 GAA, 5 shutouts).
New faces: Anton Khudobin (Goalie, Boston, 16 wins, 91.3 save percentage, 2.56 GAA, 1 shutout), Roman Polák (Defenseman, Toronto, 10-12-22), Blake Comeau (Left Wing, Colorado, 13-21-34), Valeri Nichushkin (Right Wing, KHL, 9-20-29). Stars lost Dan Hamhuis (Nashville).
It's obvious that the Stars were highly dissatisfied with last season's result. Their offensive line is very strong but still can't produce a satisfying number of goals. Defense and goaltending are great, but the lack of goals is an issue to be worried about. We believe that Dallas' performance this season will be better and they might even reach the playoffs.
Minnesota Wild
Last Season: 3rd (8th overall); 45-26-11.
Lost to the Jets in the first round.
Team Leaders: Eric Staal (Center, 33 years old, 42-34-76), Ryan Suter (Defenseman, 33 years old, 6-45-51), Devan Dubnyk (Goalie, 32 years old, 35 wins, 91.8 save percentage, 2.52 GAA, 5 shutouts).
Main acquisitions: Eric Fehr (Center, San Jose, 3-1-4), J.T. Brown (Right Wing, Center, 2-5-7). Wild lost Matt Cullen (Pittsburgh).
Minnesota was the 11th best scoring team last season (250 goals, 3.05 per game). They were also the 11th best defensive team (229 goals against, 2.79 per game). Minnesota's main problem is their playoff performance. The Wild only won 4 playoff games in 3 years, and we are afraid this season won't be much different. Minnesota should still qualify for the playoffs easily, but we'll see what happens when they actually start.
Nashville Predators
Last Season: 1st (1st overall); 53-18-11.
Lost in the second round to the Jets.
Team Leaders: Filip Forsberg (Left Wing, 24 years old, 26-38-64), P.K. Subban (Defenseman, 29 years old, 16-43-59), Pekka Rinne (Goalie, 35 years old, 42 wins, 92.7 save percentage, 2.31 GAA, 8 shutouts).
New faces in Nashville: Connor Brickley (Left Wing, Florida, 4-8-12), Zac Rinaldo (Center, Arizona, 5-2-9), Dan Hamhuis (Defenseman, Dallas, 3-21-24). Preds lost Scott Hartnell and Mike Fisher (both retired).
Great goalie, defense, defense, defense, first attacking line. This is a summary of the Preds in a few words. They are a great team, but they have problems with the productivity of their offensive lines. The Predators are still very strong contenders in the race for another President's Trophy and also the Stanley Cup.
St. Louis Blues
Last Season: 5th (18th overall); 44-32-6.
Did not qualify for the playoffs after qualifying six straight seasons.
Team Leaders: Brayden Schenn (Center, 27 years old, 28-42-70), Alex Pietrangelo (Defenseman, 28 years old, 15-39-54), Jake Allen (Goalie, 28 years old, 27 wins, 90.6 save percentage, 2.75 GAA, 1 shutout).
Blues acquired Ryan O'Reilly (Center, Buffalo, 24-37-61), Tyler Bozak (Center, Toronto, 11-32-43), Patrick Maroon (Left Wing, New Jersey, 17-26-43), David Perron (Left Wing, Vegas, 16-50-66) and Chad Johnson (Goalie, Buffalo, 10 wins, 89.1 save percentage, 3.55 GAA). St. Louis also lost Vladimír Sobotka, Tage Thompson, Patrik Berglund and Carter Hutton (all of them to Sabres).
The St Louis Blues are another "defense first" team. The problem is in their offense (they were the 8th worst scoring team last year). A big trade with Buffalo could bring some offensive talent, but St. Louis must change some of their gameplans as well. Are the Blues a 2018/19 playoff team? Probably not. There are too many teams better than them in both their division and conference.
Winnipeg Jets
Last Season: 2nd (2nd overall); 54-20-10.
Lost in the conference finals to the Vegas Golden Knights. 
Team Leaders: Blake Wheeler (Right Wing, 32 years old, 23-68-91), Dustin Byfuglien (Defenseman, 33 years old, 8-37-45), Connor Hellebuyck (Goalie, 25 years old, 44 wins, 9.24 save percentage, 2.36 GAA, 6 shutouts).
Jets acquired Edmonton's goalie Laurent Brossoit (3 wins, 88.3 save percentage, 3.24 GAA) and lost Paul Stastny (Vegas) and Toby Enstrom (Modo – Sweden).
With an explosive offense, amazing goaltender and tight defense, it's hard not to see the Jets in the next Stanley Cup playoffs. Both losses previously mentioned are painful ones for Jets fans (because these two were significant in Winnipeg's game play), but they are a team able to adapt to this kind of situation. Jets are one of the favorites for the 2018/19 Stanley Cup.
Weekly NHL Picks, Predictions & Betting Tips
Follow Free Super Tips on Twitter to stay up to date with our weekly NHL picks, predictions and betting tips or browse more NHL content on our website: