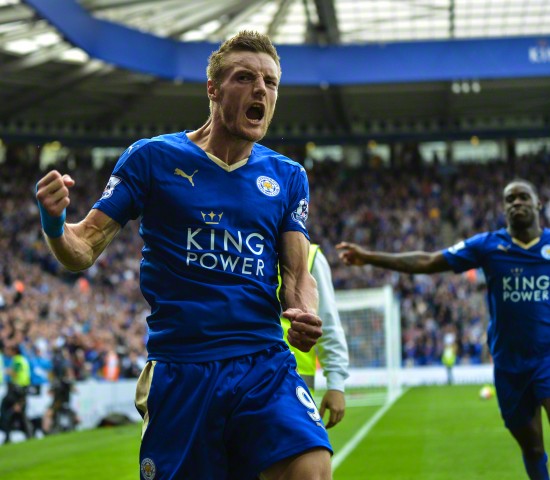 The 2015-2016 Football season has now come to an end but let's take a look back on what was our first real season as a tipping site.
Our aim at the start of the season was to provide high quality, free tips covering a range of different leagues and bet types. We recorded results for our main bet types on our Football tips page and inplay tips on Twitter from August 2015 to May 2016. Let's take a look at how we got on:
The Good
These are the best performing tips of the 2015-2016 season. All profit figures are to advised stakes which is generally £10 but vary on the challenges and bankroll builder.
Correct Score Doubles
By far our best performing tip thanks to some huge winners which included a 220/1 back in March and 89/1 in May. They might be huge odds but all of our correct score doubles are taken from our individual match previews which are thoroughly researched.
£10 to £1,000 Challenge
For some strange reason we've landed a £10 to £1,000 challenge three years in a row in December, back when we were just a Facebook page and Twitter feed. This year was no different and we completed another challenge in December. We then followed it up with another challenge win in January! The challenge takes patience and persistence but if you land just two all season you come out in big profit.
Inplays
These are run on our Twitter feed every single day of the year. Our results tracking sheet gives followers access to every single bet we put up on the feed. Over £1,150 profit from £10 stakes on single bets this season really shows you can make money if you're disciplined and research properly.
Win Accumulators
By far everyone's favourite type of bet so there's big pressure to perform on these and we're very happy to end in profit. You might have won an accumulator bigger yourself this season but you're not tipping every day of the week to hundreds of thousands of followers. We're very happy with £730 profit from our accumulators this season and hope to continue that form into Euro 2016.
Both Teams To Score Accumulators
Another very popular bet type which we have been successful with. We landed at least one accumulator in every month of the season apart from May and ended in profit 5 out of the 10 months. If you add the £688 profit to the win accumulator you've got yourself a free holiday with over £1,400 profit this season.
Bankroll Builder
We feel like this is the one tip type that got away. Great profit for just 4 months worth of work but we had to stop it for a while due to losing a member of the team. Leaving us with a lack of resources to complete the research required to run the bankroll builder. Next season expect the bankroll builder to be up there with the best performing tips.
The Bad
It's important to be honest in reviews so we can continue to improve as a tipping site. As you can see the majority of our tips are in profit but there are two which have performed poorly this season. The daily double is a much larger advised stake of £50 and both teams to score and win is £10.
| | |
| --- | --- |
|  Both Teams To Score & Win |  -£1,783.10 |
|  Daily Double |  -£2,042.17 |
Both Teams To Score & Win
I think we've just been unlucky with this tip to be perfectly honest. The average odds for it are above 50/1 and we've had our fair share of late goal heartbreak over the season. It only takes a handful of wins next season to turn that figure into profit.
Daily Double
This is the concern from the review and something we're going to address internally. We've been on the hunt for a tipster who can specialise in profitable doubles. We have every other angle covered so I'm confident we can find somebody to turn the double into a force next season.
Overall it's been a very enjoyable and profitable season for everyone involved at Free Super Tips. We hope to continue to bring  you the best tips on the internet without costing you a penny! If you have any further feedback then please feel free to send it in via email to info@freesupertips.co.uk or via Twitter to @FootySuperTips.