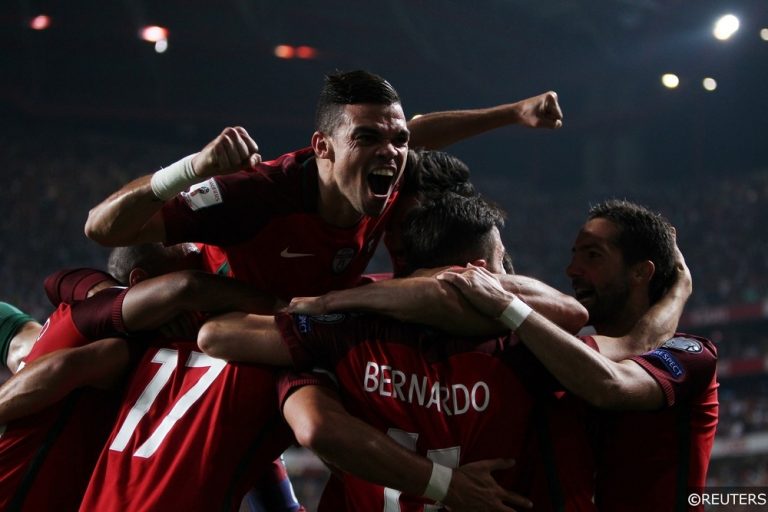 Before becoming a Sports Journalist for Free Super Tips, Aaron spent three years studying Sports Journalism at the University of Sunderland while taking in the Black Cats' 'glory years' under Martin O'Neill. Now back in Northern Ireland he turns niche stats into predictions for FST, while he's one of the few people on this island who is equally comfortable at Windsor Park and the Aviva.
The World Cup isn't just the biggest tournament in the world, it's also football's shop window. Stars are on display on the biggest stage, and their performances could earn them big money moves this summer. Ahead of their World Cup opener, we're looking at six Portugal players who could earn a transfer with their displays this summer.
Also see: Portugal's Potential Starting 11 this Summer
Rui Patricio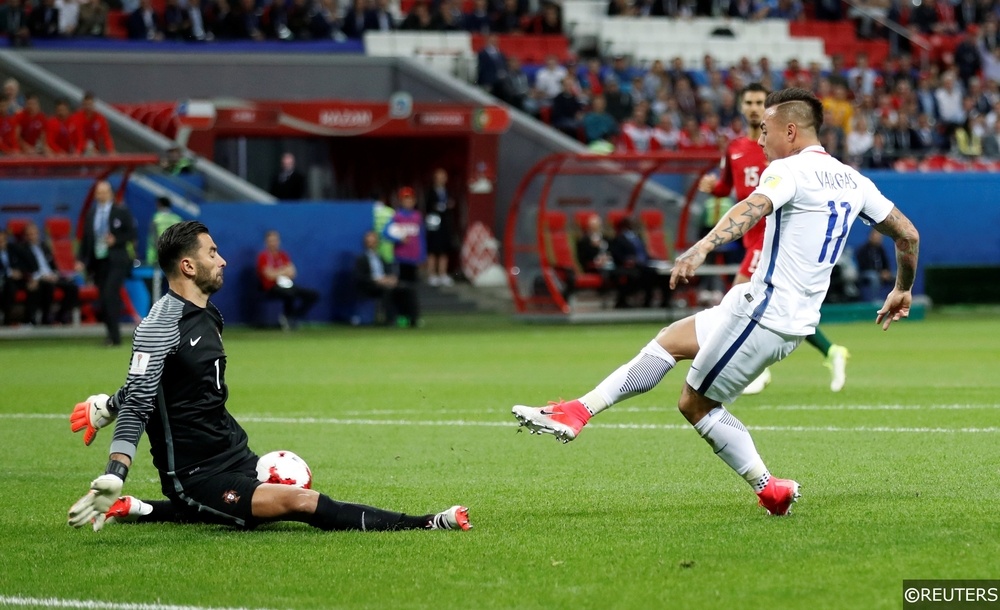 Current Club: None
Portugal Caps: 69
Transfer Value: Free
What Does He Need to do?
Impressive displays at Euro 2016 and last summer's Confederations Cup have proved Patricio's ability. The goalkeeper played a role in a tough Sporting defence last season, but he's moving on this summer. There was already interest, but he took up the option to cancel his contract after Sporting's players were attacked by their own fans on their training ground.
Who is Interested?
There was early interest from Napoli and Wolves, who reportedly lodged £15million bids with Sporting. However, his move to get out of his deal could bring a few more suitors. Should he impress this summer, there will be a que of teams looking to snap up a solid goalkeeper on a free transfer.
Ruben Dias
Current Club: Benfica
Portugal Caps: 1
Transfer Value: £35million (£52million release clause)
What Does He Need to do?
This is our wildcard pick, especially as Dias just picked up his first cap in May. The Portuguese defence is crumbling, and 21 year old Dias adds some youth to that. His three rivals at the heart of the defence have a combined age of 105. Their pace is likely to be a problem, and that's an issue Dias can break in to the side and solve. If he can impress at the World Cup at his age, then a big move is surely just around the corner.
Who is Interested?
Two sides who are reportedly trying to tempt Dias are Arsenal and AC Milan. Both sides could use some strengthening at centre-half. However, should he break in to the Portuguese side there's bound to be even bigger names who could use defensive reinforcements. With the standard of defending in Europe really low right now, an impressive prospect could be a sought after player with some strong displays.
Can Portugal Repeat their Defensive Success?
William Carvalho
Current Club: Sporting
Portugal Caps: 43
Transfer Value: £25million
What Does He Need to do?
Like Patricio, Carvalho is aiming to depart Sporting following the problems at their training ground. The midfielder has been consistently linked with a move elsewhere, including a long battle for his signature last season. He seemed set for a move to West Ham, which broke down late on. He's still a talented player, and if he reminds the world of that in Russia then a big move is certainly going to be an option.
Who is Interested?
Everton are targeting the midfielder, after appointing his former boss Marco Silva. It seems like that's the best move on the table for Carvalho right now. The Premier League seems to be his likely destination, and a strong summer in Russia might finally force through a move for the Sporting midfielder. West Ham could renew their interest, while Arsenal might be a contender for his signature. We'd suggest Italy as a potential option, with their slower tempo suiting his style of play. He could even head for Milan, to replace our next choice.
Joao Mario
Current Club: West Ham (on loan from Inter Milan)
Portugal Caps: 36
Transfer Value: £27million
What Does He Need to do?
Joao Mario should know how to get a move this summer, as his Euro 2016 displays secured a transfer to Italy. He cost Inter Milan £35million two years ago, and it would take an incredible tournament for them to make a profit. He is a regular under Portugal boss Fernando Santos, so he's likely to have a platform to show his talents this summer.
Who is Interested?
West Ham are clearly interested in making his loan deal permanent. Despite bringing in Manuel Pellegrini to replace David Moyes, their interest has remained. The Hammers appear to be leading the chase to sign Joao Mario, who is reportedly refusing to return to Italy. There are also reports that Tottenham could be interested in the midfield. Inter Milan are targeting Mousa Dembele, who is out of contract in 2019. The idea is to swap the pair, which would offer a quick replacement for Spurs. The man himself says the Premier League is his first choice, and he's hopeful of returning to the Olympic Stadium.
5 Players in the Shop Window at the World Cup
Goncalo Guedes
Current Club: Valencia (on loan from PSG)
Portugal Caps: 10
Transfer Value: £35million
What Does He Need to do?
Guedes doesn't need to do a lot to force interest in him. The attacker saw his career stall in Paris, before a loan move to La Liga gave it a shot in the arm. His first half of the campaign with Valencia has put him on the map for Portugal and as a transfer target, but a starring role at this tournament could boost that even further. He needs to push for a starting spot in Portugal's front two, and his brace against Algeria was the perfect way to start.
Who is Interested?
Guedes is the latest Portuguese star to be linked with Wolves, but he's going to be expensive for whoever comes in. The PSG man is said to have a £35million price tag, with Valencia looking to make the deal permanent. There have also been rumours of Chelsea's interest, but they're yet to show serious ambition to sign Guedes. The calibre of sides after him could move up a level this summer, if he can repeat the kind of form which earned him a switch to PSG.
How Have Portugal Moved on From 2014?
Andre Silva
Current Club: AC Milan
Portugal Caps: 23
Transfer Value: £20million
What Does He Need to do?
Get out of his awful form. The former Porto man had a fantastic breakthrough year as their only real attacking presence. He departed before the Dragons went on to secure the league title, joining the revolution at the Rossoneri. However, AC Milan's tough season wasn't helped by Silva's struggles in front of goal. If he can continue his international form – 12 goals in 17 starts for Portugal – then he could get a summer move. Keeping his place ahead of Guedes will be key.
Who is Interested?
It's a Portuguese player, so Wolves are linked yet again. However, the other Premier League suitor reported was Huddersfield. Signing a World Cup star would be a huge leap forward for the Terriers. Rumours of a loan swap with Monaco, with Radamel Falcao heading for Italy, seem quite odd. There's little serious interest in the forward, but he could change that by returning to his impressive scoring form.
Follow Free Super Tips on Twitter to stay up to date with our daily tips and predictions or browse more football content on our website: