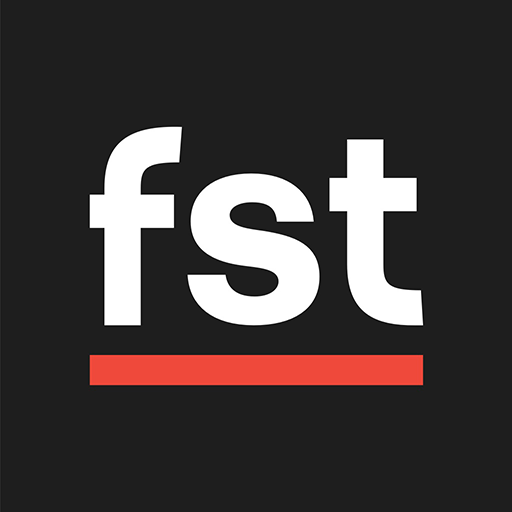 Morning BOOOOOOOM!!
Finally! After having our fair share of unlucky bets on the NHL Accumulator (five 1-leg letdowns in 5 days!), luck has finally turned our way and allowed our tipsters to land a very solid 9/1 Accumulator last night!
The winner brings our profit on NHL for the month of March to a very solid £555.40!
In total, this is our 8th Accumulator win in the past 13 days:
Saturday 18th March – 9/1 Half Time Acca lands
Sunday 19th March – 11/1 Evening Acca Lands
Sunday 19th March – 9/1 Overnight Acca lands
Wednesday 22nd March – 11/1 Overnight Acca lands
Friday 24th March – 9/1 International Acca lands
Sunday 26th March – 12/1 International Acca lands
Wednesday 29th March – 11/1 Win Accumulator lands

9/1 Accumulator lands!
Morning BOOOOOOM!!

9/1 NHL Acca
NBA Double
NBA Challenge Bet 1

NHL in March = +£555.40!

if you were ON & send in your betslips!

— Football Super Tips (@FootySuperTips) 31 March 2017
As they do on most nights, our tipsters decided to go with a five fold accumulator.
We got off to a superb start on the Accumulator as the Philadelphia Flyers demolished the visiting New York Islanders in the first period. The Flyers went up 5:0 and the game was pretty much over at that point. New York battled back, but it finished 6:3 in our favor and leg #1 was in!
Up next it was Boston who hosted the Dallas Stars. In a hard fought game, the playoff bound Bruins managed to get the upper hand. Taking the lead late in the 1st period was huge for them as they cruised to a convincing 2:0 win over the visitors. Their 3rd win in a row sees them remain in the 8th and final playoff spot, just 3 points ahead of Tampa Bay.
Speaking of Tampa Bay, they were the 3rd leg on our Accumulator as they hosted the struggling Detroid Red Wings. Although the Lightning were the favorites in this one, it wasn't an easy one for them. The visitors took the lead in the 4th minute of the game, but Tampa Bay kept their composure and managed to level the score just before the end of the 1st. After both teams exhanged goals in the 2nd period, Tampa Bay managed to pull away by scoring two more, which proved to be the decisive factor in this one.
We switched to Canada for our 4th tip on the Acca. Montreal were at home to Florida and similarly to the Philadelphia game, the visitors were no match for the home team. Montreal jumped out to a 3:0 lead and never looked back en route to a 6:2 win which is their 3rd win in a row helping them jump over Ottawa for in 5th position in the Eastern Conference standings.
Lastly, we head over to Edmonton where the Oilers hosted the San Jose Sharks in a battle for the 4th seed in the Western Conference. Having won 3 in a row heading into this one, our tipsters decided to back the home team and it paid off. Despite falling back 1:0 in the opening minute of the game, Edmonton managed to turn it around and ended the first period with a 2:1 lead. After a hectic 2nd period, in which a total of 20 minutes of penalties were issued for various things, Edmonton managed to extend their lead to 3:1 in the 3rd which was enough as they held on for their 4th win in a row!
Free Hockey Tips
Our Hockey Predictions are posted every day on our NHL Tips page at 6 pm (UK Time).
Followers Bet Slips
Here are some of our followers' betslips sent to us:
@FootySuperTips pic.twitter.com/QOSgsmvpkJ

— gary (@gaz28uk2012) 31 March 2017
@FootySuperTips Cheers ! pic.twitter.com/xPTx4cn8YB

— trevor delaney (@trevordelaney07) 31 March 2017
@FootySuperTips Cheers once again guys you chaps are flyin roll on the weekend pic.twitter.com/8FO3ydvhdd

— Steven Hemsley (@stehems) 31 March 2017
@FootySuperTips Thanks pal, much appreciated pic.twitter.com/kTYdXFcBWM

— matt williams (@maffu86) 31 March 2017
@FootySuperTips cheers lads pic.twitter.com/QQyc1SPUkU

— Gareth Davies (@gazza123_123) 31 March 2017
@FootySuperTips morning booooommmm cheers chaps pic.twitter.com/Z0DwkXEnYv

— carl moorhouse (@MoorhouseCarl) 31 March 2017
@FootySuperTips get in, cheers lads!! pic.twitter.com/cAIJlwd8zj

— Andrew Gatenby (@gatenby98) 31 March 2017
@FootySuperTips good call on that one tonight! pic.twitter.com/qFcsx7Yg25

— Sampson (@sampson028) 31 March 2017
You are also more than welcome to follow us on twitter and send us your winning betslip!