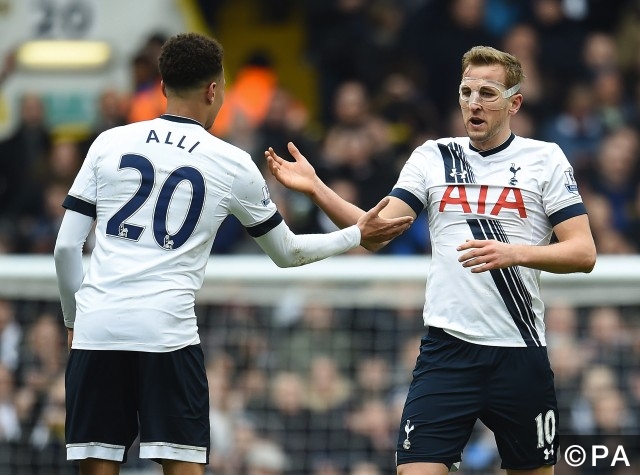 Our tipsters are on fire in the run up to Christmas! Following on from our 20/1 Win Accumulator winner on Wednesday, our followers have just pocketed themselves even more cash with a 9/1 winner!
We started off with 3 legs kicking off at 2pm.  Namely Udinese at home against Crotone, Napoli at home against Torino and Nice at home against Dijon. Napoli got us off to a flying start, with a Dries Mertens hat-trick inside 22 minutes sealing the deal for that leg, they ended up winning 5-3, but the result was never in doubt in our eyes.
Next to step up with a goal was none other than Mario Balotelli, scoring a penalty on 32 minutes, before scoring again on 50 minutes, with those goals sandwiching a Julio Tavares penalty on 37 minutes. The game ended 2-1 to the good.
Udinese cruised to an easy 2-0 win in their leg, with a Cyril Thereau brace sealing the deal.
This just left us the 4pm kick offs. We just needed a Tottenham win at home against Burnley and a Marseille win at home against Lille.
We were given an early scare in the Tottenham game as Ashley Barnes scored for Burnley to put them ahead on 21 minutes, but Dele Alli quickly fired back on 27 minutes to put us back level. It took until the 71st minute, but finally Spurs broke down the Burnley defence with a Danny Rose goal.
That just left Marseille, who had a very quiet first half, going in to the break at 0-0. 2nd half they came out flying though, with goals from Bafetimbi Gomis and Florian Thauvin securing us the winning accumulator!
BOOOOOOOOOOOOOOOOOOOOOOMMMMMMMMMMM!!!!!!!!!!!!!!!!

9/1 WIN ACCA LANDS!!!!

WHO WAS ON?

SEND IN YOUR SLIPS!https://t.co/1EcgzUAL1b

— Football Super Tips (@FootySuperTips) 18 December 2016
Want to follow our football accumulator tips?
Our free football accumulator tips are our most popular bet! With a busy Christmas period coming up make sure you bookmark the page to follow our tips daily!
Followers Bet Slips
There were plenty of winning bet slips sent in by our Twitter followers! Check out some of the biggest winners and follow us on Twitter for our latest tips and free bets!
@FootySuperTips Top Great stuff yet again!! pic.twitter.com/fAE9c6iarg

— Gavin O'Shea (@Sheazy9) 18 December 2016
@FootySuperTips finally a win ! pic.twitter.com/PcU2uk79Xg

— Jaiden Ward (@Jaiden_Ward) 18 December 2016
@FootySuperTips @myracingtips bit nervous about spurs so cashed out when Spurs scored still a nice hefty profit BOOOOOOMMMM thank you lads pic.twitter.com/I7Offv1vdF

— moconnor (@moconnor1978) 18 December 2016
@FootySuperTips Cheers lads! pic.twitter.com/xaFinj9DqA

— Stu (@StuCarless) 18 December 2016
@FootySuperTips pic.twitter.com/otiUCCcuZ5

— IFHY (@kieran_carter97) 18 December 2016
@FootySuperTips pic.twitter.com/7p9eG3bRqe

— Steve Thompson (@sthompson001) 18 December 2016
@FootySuperTips nice acca boys pic.twitter.com/ufDuHYvQNl

— tony rumsey (@picklefork1965) 18 December 2016
Another winner @FootySuperTips thanks lads. pic.twitter.com/PTFvv4NB9Q

— Etape Mal (@etapemal) 18 December 2016
@FootySuperTips second £20 acca win of the week, nice one lads pic.twitter.com/DxeS9pK3EB

— Chris Tindall (@chewytheleftie) 18 December 2016