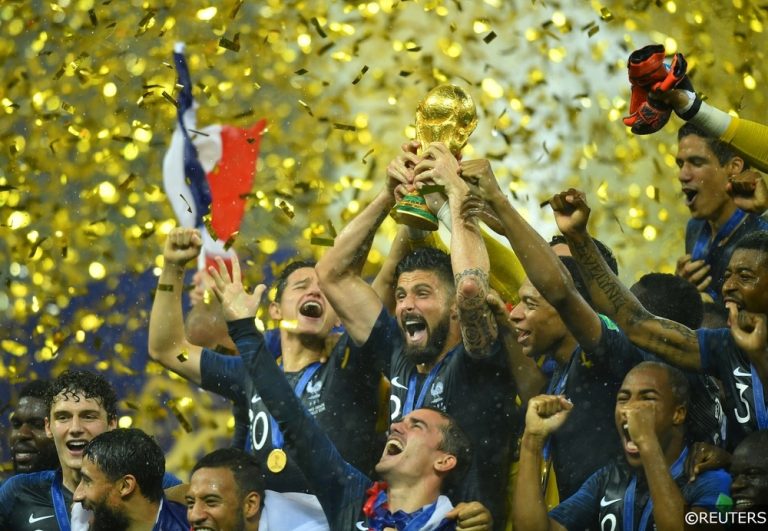 Before becoming a Sports Journalist for Free Super Tips, Aaron spent three years studying Sports Journalism at the University of Sunderland while taking in the Black Cats' 'glory years' under Martin O'Neill. Now back in Northern Ireland he turns niche stats into predictions for FST, while he's one of the few people on this island who is equally comfortable at Windsor Park and the Aviva.
The World Cup has come to an end, with the tournament wrapping up just how it started. We had a potentially cagey clash in front of a capacity crowd in Moscow, yet we were treated to a surprising thriller. France beat Croatia 4-2, and that victory brought home a second world title from Les Bleus.
While we look to Spain and Germany as recent superpowers, no side has matched France's three World Cup final appearances in the last 20 years. In that time, they've also made the European Championship final twice, so this is just the latest international success for the French. However, as their first World Cup win on foreign soil, there's something special about this one.
Will we remember it that way, or are we likely to focus on the big sides who exited early? Will we put down their frustrating style of play, or has their 4-2 thriller on Sunday changed that perception? In the aftermath of France's victory, we're looking at their big success, and asking how they'll be remembered in the years to come.
Also See: Our Team of the Tournament
Tendency for Players over Performances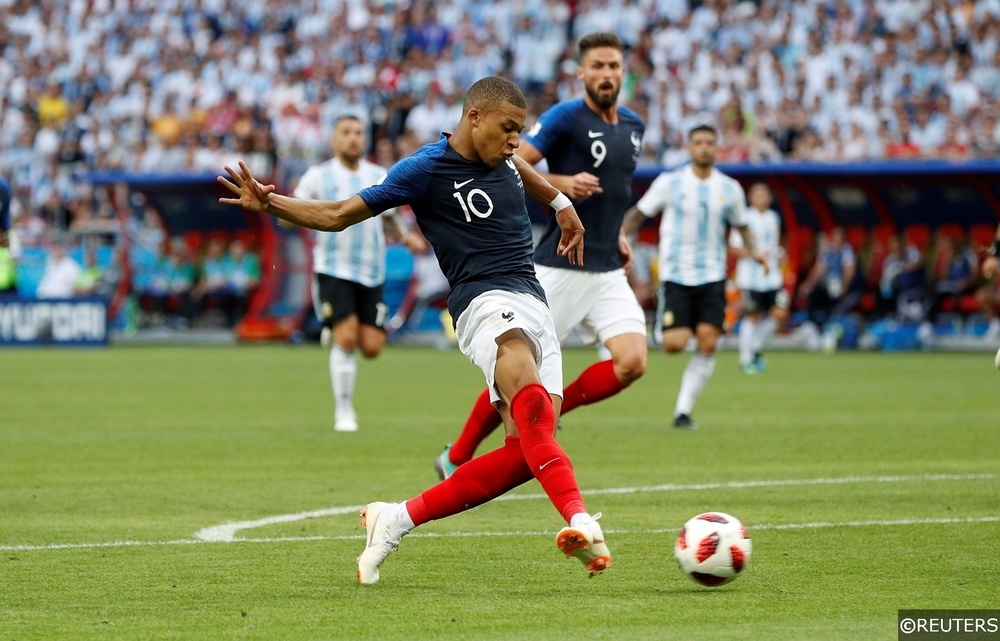 Part of the criticism towards this France side is down to their limited displays, despite being made up of world class attacking players. However, that's also the reason we're likely to praise them in the future. Over time, we tend to forget the dull displays. Yes, even that horrible 0-0 with Denmark will finally fade from the memory. All that we're going to remember is the team who won it, not the way they won it.
Teams tend to be remembered by their players. We aren't worried about the displays years on. Who was panning the German world champions for their dull clash with Algeria – or that narrow USA victory – ahead of this tournament? Brazil narrowly beat Turkey in 2002, and they didn't seem desperate to entertain in the final against Germany. However, we look back at those sides and think of the players who filled the teams, their runs to the final are largely forgotten.
This is a French squad so talented that they can afford to leave out Karim Benzema, Kingsley Coman and Aymeric Laporte. They paired up N'Golo Kante and Paul Pogba, while they were able to leave Thomas Lemar on the bench for six games. They have talent everywhere, including Kylian Mbappe; the star of the tournament. They have an astounding array of talent to choose from. When we think back on this side down the line, it's going to be hard not to be impressed by this side.
Read More: Kylian Mbappe – Star of the Tournament, and Beyond
Final Will Distort Reality
France spent most of the tournament sitting back, but their late flurry against Croatia will certainly change perceptions in years to come. Playing in the highest scoring 90-minute World Cup final since 1958 has that kind of effect.
France have now racked up four goals in two of their four knockout matches, and when we look back at results they'll be seen as the entertainers. The fact that two of those goals on Sunday came from dodgy decisions – which in turn forced Croatia to open up far too much – isn't going to be kept in the memory all that long. We'll remember their 11-goal haul in four knockout games, from the side packed with attacking talent.
This final brought an end to a tournament hailed for fantastic football, and open matches. They saw a six-goal final, ending what was called the best World Cup in living memory. France will be the side remembered above all others, and after a high-scoring final they're going to look like an adventurous side.
Substance over Style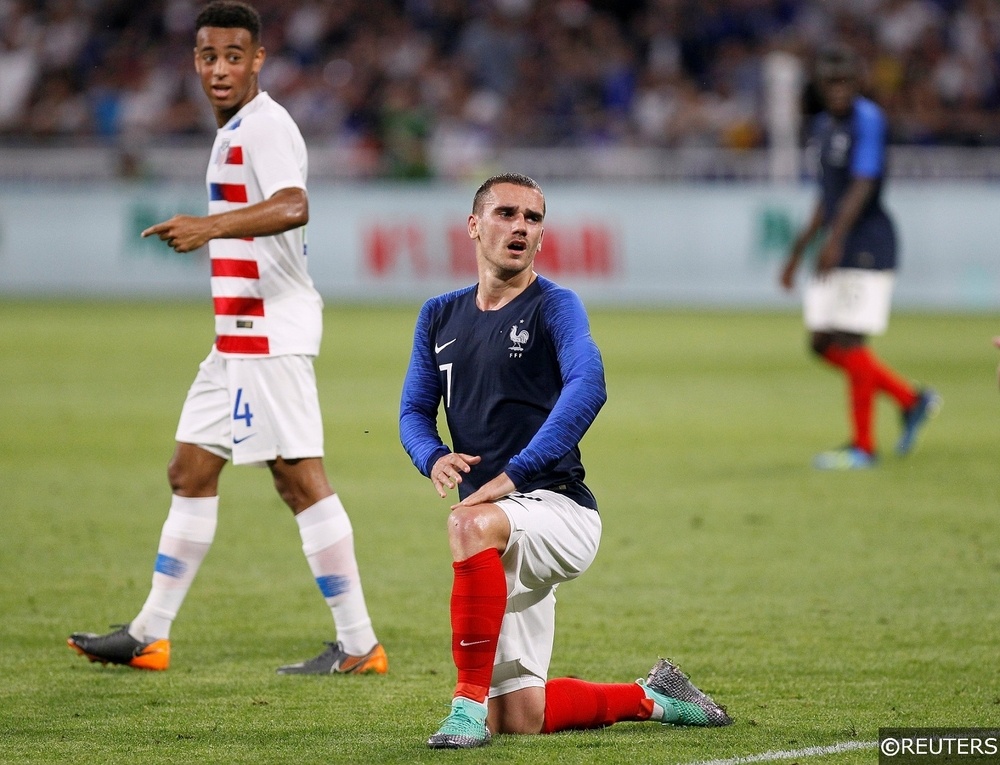 Obviously, the French will always be remembered as world champions. Regardless of the style they used, their name goes down in history thanks to their success in Moscow. While a loss to Croatia would have been infamous – especially after blowing the Euros – that wouldn't leave us remembering this French side.
Only the incredible Dutch side of 1974 and 1978 are remembered for being runners-up. They were still glorious in defeat, and they came along at a time when Ajax were succeeding in Europe. They were an incredibly successful side, and their brilliant football left people enthralled. Given how France have played, they wouldn't have gone down in the same way.
Deschamps has ensured a legacy for France, and he delivered the thing we'll all ultimately remember: moments. While the run to the final, the decisions and the performances fade; the big moments will remain. Mbappe's Argentina goals, the Umtiti header against Belgium and Pogba's third goal in the final. They'll be played over and over, meaning the admiration for the 2018 winners is only going to grow.
Young Squad Could Redefine This Success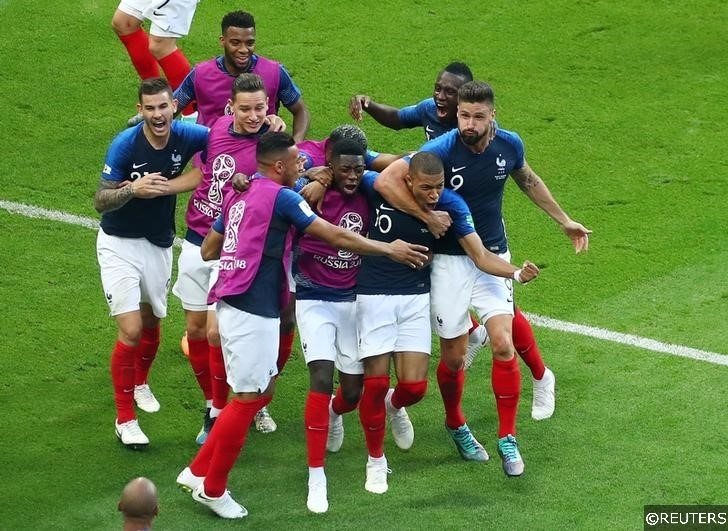 We have a certain impression of France in the days after their win, but that can all change. While we look back over the last month, years down the line we could have an entirely different view, based on where Deschamps' men go from here. While plenty has been made about England's success and future prospects with a young squad, this French side are even younger. They have time of their side, which could change how we look at this success.
Les Bleus are currently led by a 19-year-old who is only just arriving at the top of the game. They have a side with experience, who are likely to be around for years to come. They have the likes of Ousmane Dembele, who will come good in two or four years for the national side. With their academies regularly producing talent, their side could go from strength to strength.
They've become the first side to score four goals in 90 minutes during a World Cup final since the great Brazil team of 1958. They were led by Pele, who has just been joined by Mbappe as the only teens to score in a World Cup final. Brazil won the trophy again in 1962 and in 1970, and that's not out of the question for the French.
They could bridge 20 years of success with a new generation of winners, and the switchover would be marked by the 2018 success. That kind of thing changes our perspective on sides. Back in 2008, Marcos Senna was hailed as the difference maker in Spanish football. It was said that his energy in midfield was what Spain were missing, and their success was based around the Brazilian born tackler. However, Senna is a forgotten man after missing out on tournament wins in 2010 and their defence of the European Championship.
Like Senna, the withdrawn nature of France this summer won't matter if they go on to dominate in the future. They have the talent to kick on from here, so the way we remember this generation of French stars is likely to be decided in four, eight or maybe even 12 years' time.
 Follow Free Super Tips on Twitter to stay up to date with our daily tips and predictions or browse more football content on our website: