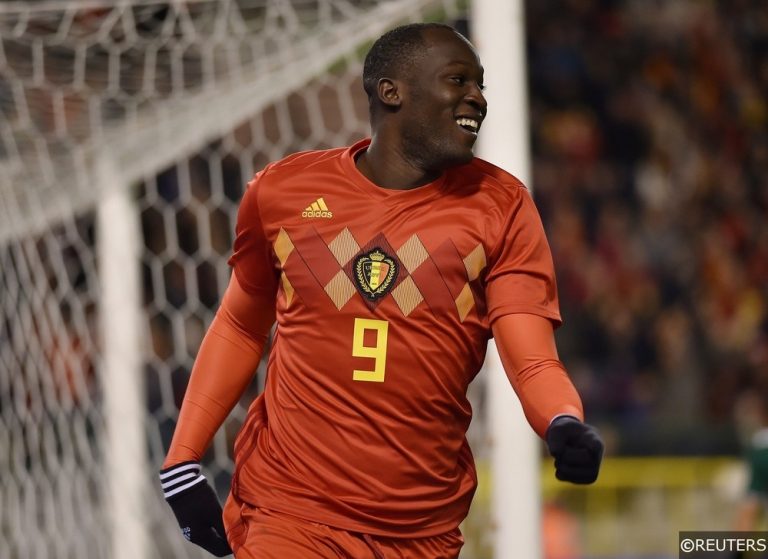 Before becoming a Sports Journalist for Free Super Tips, Aaron spent three years studying Sports Journalism at the University of Sunderland while taking in the Black Cats' 'glory years' under Martin O'Neill. Now back in Northern Ireland he turns niche stats into predictions for FST, while he's one of the few people on this island who is equally comfortable at Windsor Park and the Aviva.
Belgium are wrapping up their preparations for the 2018 World Cup, with their side now decided. They have one of the most talented pools in international football, which makes settling on a first team pretty difficult. Just how will they set up at Russia this summer?
Belgium have two games before clashing with England. However, they won't be taking time to warm up. As one of the most talented sides in Russia, they'll need to hit the ground running. Ahead of the start of the World Cup, here's our look at Belgium's line up and formation for the tournament.
Also see: Why is Nainggolan not on the Plane to Russia?
How Will Belgium Play?
Martinez has switched to a 3-4-3 system with the Red Devils. He tinkered with the set up quite a bit in his early days, but this seems to be the best way to fit their creative talents in one side. They have a trio of centre-halves flanked by two adventurous wing-backs. Their creative hub is Kevin De Bruyne, who will be charged with linking their defence up with a star-studded attack.
Which Places Are Still up for Grabs?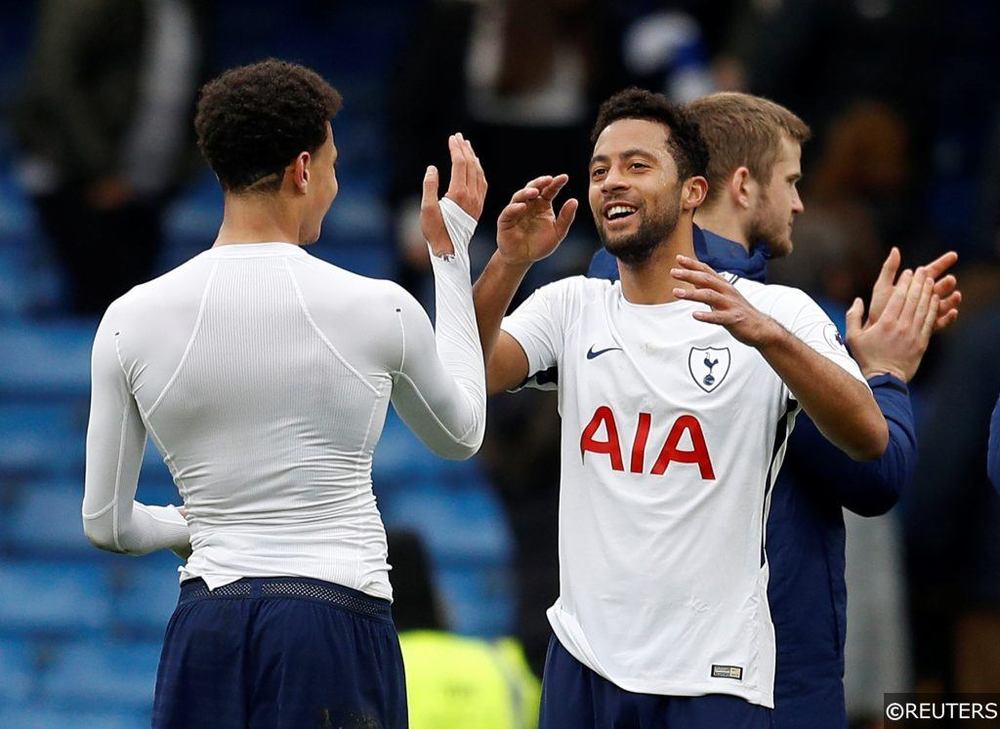 Martinez doesn't have a lot to worry about when it comes to picking a side. He's basically got his line up settled, with as many as nine players looking guaranteed for a start in the opening clash with Panama. Their big issue comes in central midfield, where they need to settle on a partner for Kevin De Bruyne. The Man City man will have an attacking outlook from the start, so he'll need a defensively-minded partner. As things stand, it seems like Martinez is going back and forth between Axel Witsel and Mousa Dembele.
The Tottenham man has been playing at a higher level of late, but Martine seems to be leaning slightly more towards Witsel. Either of them will be looking to be a screen in front of the defence. Both add power in the middle, and they have a tough tackling edge which can gain possession back for the Red Devils. The choice there isn't going to make or break their fortunes, as both are capable.
With everyone available, that would be the only debate for Martinez. However, Vincent Kompany's injury record makes things a little more difficult. The Man City defender is a doubt for the opener, which leaves a gap in the heart of their defence. When fit, he's guaranteed to feature for the Red Devils. However, with Thomas Vermaelen and Laurent Ciman as back up there's a problem for Martinez.
Does he stick with the formation which brought them this far even if Kompany can't make it? That involves weakening their defence, but their lack of full-backs leaves little choice. There's a lot of pressure on the Man City captain to return to the side. They may get away with it in clashes with Panama and Tunisia, but after that things get tricky.
In Depth Belgian Squad Analysis
How Will Belgium Line up?
Martinez hasn't kept too much mystery around his line-up, despite waiting until the deadline to whittle down a 28-man squad. The former Everton boss found a system which cured many of the ills faced by the Red Devils under Marc Wilmots. As a result, it's now down to the stars to find a place within this 3-4-3, rather than Martinez working to accommodate them.
Ideally, Martinez would like a trio of Premier League centre-halves. Tottenham duo Toby Alderweireld and Jan Vertonghen will start along with Kompany – if he's fit. PSG man Thomas Meunier is on the right, where he managed to score a hat-trick against Gibraltar in qualifying. Yannick Carrasco is the odd choice on the left-flank, where Belgium are noticeably light.
As we've mentioned, there's a decision to make in the midfield duo, with a three man attack leading the way. The talent shared between Eden Hazard, Dries Mertens and Romelu Lukaku is scary, and the Man United man won't be short of service. However, he's not solely left with the scoring burden either, which suggests there's a balance to their line-up.
What's Their Biggest Weakness?
You don't have to look far for this one, Belgium's own De Bruyne spelt it out publicly for his own manager. They've got a dynamic midfield, with wing-backs in there the middle duo can be quite isolated. Their movement takes care of this in possession, but out of it the pair can be left chasing shadows against sides who have more numbers in the middle.
That forces Belgium on to the back foot, which is odd for a Martinez side. His teams were always aggressive pressers after losing the ball. However, this team seem to sit back too much. They'll need to either pull the wing-backs further forward, or force their wingers to drop deep. Neither seem like brilliant solutions. None of their group rivals should really cause this types of problems, but bigger sides further down the road will look to exploit it.
What Other Options do Belgium Have?
Barring injury, it's hard to see big personnel changes by Martinez. He may have a few choices, but his system is likely to stay the same. We expect them to use the 3-4-3 throughout, but they obviously need to have options in their pocket. So, just how can Belgium change things if plan A doesn't go to plan?
Well, one way they can change without a substitution involves a bit of tinkering in attack. In fact, it arguably places their front three in the positions they prefer. Both Maurizio Sarri and Antonio Conte have had a big effect on Belgium's attack, and it might be worth following their lead. Too often international managers prefer to show off with big calls, rather than just use a player in his club position.
Mertens is a good option out wide, but he's been a revelation for Napoli up front for the last 18 months. He was moved centrally to deal with an injury crisis, and it was an inspired choice. He's now among the most lethal number nines in Italy, so partnering him with Lukaku could bring a little extra out of both.
That switch would leave a lot of the creative burden on Hazard, but he's played as a single number 10 for Chelsea this season, and he seems to enjoy it. As a tactic to confuse defenders and add more presence up front, a 3-4-1-2 could work for the Red Devils.
Follow Free Super Tips on Twitter to stay up to date with our daily tips and predictions or browse more football content on our website: