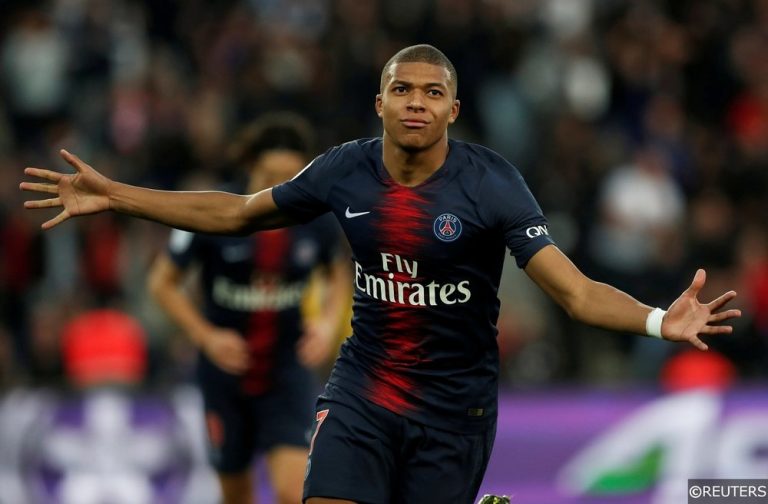 You didn't really have to be Nostradamus to predict who would win Ligue 1 this season as PSG are currently 14 points ahead of 2nd placed Lyon. They've won every game in the league this season and after 14 games, questions are starting to arise whether they can go the whole season without a loss. Some are even suggesting that they could win every match but is there any weight behind that argument?
The Quality of the Opposition
Despite many uneducated opinions, the French league is still a difficult task for any side with some of Europe's best attacks existing in Lyon and Lille plus some very tricky customers like Reims and Montpellier that can manage to pick a win off you when you least expect it. However, PSG are still to be majorly challenged in France this season.
14 – Paris have won their last 14 games in Ligue 1, their longest streak ever in their history in Ligue 1. Unstoppable. @PSG_English #PSGTFC pic.twitter.com/CrBo4orGIv

— OptaJean (@OptaJean) November 24, 2018
They have picked up a maximum 42 points from their opening 14 games and have scored an astonishing 46 goals in this time with them only failing to score three or more goals in three of those matches. These games were definitely in their most challenging matches, but no one really expected Paris to lose despite the vigour of the opposition.
Marseille managed to hold their own for 60 minutes in Le Classique at the end of October but could only deal with the wonderkid Kylian Mbappé for three minutes as he opened the scoring with one of his first touches off the bench. This slightly opened the floodgates as Paris dominated the latter stages of the game and scuppered many neutrals' hopes of an even game; this has actually been the case in a lot of big games for PSG.
Read all of our Ligue 1 betting previews here.
Lyon, Nice, Saint-Etienne and Monaco all faced PSG with the quiet confidence that they could end the champions' dominating run of wins but none of them could even score a goal in these games as the Parisians racked up 16 goals in these four matches. Every competitor has been absolutely embarrassed by PSG and there is no suggestion that that is slowing down.
PSG's Momentum
After their win over Liverpool, Paris now have the wind in their sails to end the last few games of the year with a bang. There was some trepidation after their 1-0 victory over Toulouse as they looked pretty lacklustre without Mbappé and Neymar but they sprang right back into action in the Champions League, flexing their muscles against last year's finalists.
20+ – Players among the top 5 leagues involved in 20 goals or more in all competitions in 2018/19:

🇦🇷Messi : 23 (15 goals, 8 assists)
🇵🇱Lewandowski : 21 (17 goals, 4 assists)
🇧🇷Neymar : 20 (14 goals, 6 assists)
🇫🇷Haller : 20 (11 goals, 9 assists)

Wunderbar. pic.twitter.com/A7dHYLcjpl

— OptaJean (@OptaJean) November 30, 2018
They have five more games until they have played every team in Ligue 1 this season but have two relatively difficult matches coming up. Montpellier currently sit 4th in Ligue 1 and have looked fantastic at times with Andy Delort and Gaetan Laborde on fire up front but the team have tailed off in the last few weeks so this could be another cakewalk for the Parisians. Nantes could also prove challenging with Vahid Halilhodzic's side only losing one of their last seven games but this was their most recent one so again, Paris should be licking their lips ahead of this match which should be another easy one for the champions in waiting.  These fixtures just back up the narrative of no team really being in a fit enough stage to match PSG. Whenever any team shows any bit of quality, they get stage fright on the night and Ligue 1 is crying out for a worthy challenger this season.
We think that will be Lyon. The Olympians got thrashed 5-0 at the Stade des Princes in October but we feel it could be a very different game in February as Lyon have picked up some good form as of late, and if they bolster their squad in January with some defensive backup, then PSG's winning run could see its demise there. Apart from that though, we really don't see Paris slipping up anywhere else.
Lyon are so immensely frustrating. If they played 80% of this level in their Ligue 1 matches, they'd be on the coattails of PSG. Unfortunately, you never know what you'll get. #OLMCFC

— Robin Bairner (@RBairner) November 27, 2018
You have to credit the Parisians; even though they absolutely have the financial dominance in France, they have still turned up and dominated games which isn't always easy to do. Thomas Tuchel's overwhelming style of football has dominated France after Unai Emery's pretty limp PSG side ended last season with a whimper. The champions are back with a roar and they should continue this with another win against a poor Bordeaux side in their next game. You can find the betting tips and match preview for that game here. If they win this match then it would be hard to argue against them going unbeaten this season; they would be the first team in Ligue 1 to ever do so.