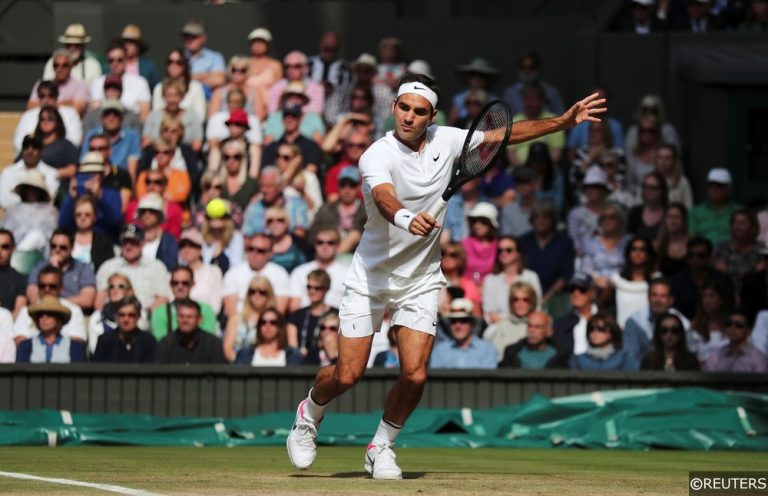 Roger Federer has won the US Open 5-times throughout his career, but his last triumph was in 2008, and now we wonder whether he'll ever win the title again.
The Swiss great holds an impressive 85-13 record in New York, an 87% win-rate, while he's reached at least the semi-final stage here 10 times throughout his career. Federer first won this title in 2004, before winning it for another four successive years through 2008. However, since his last title-winning run in 2008, Federer has only reached two finals here. The Swiss great has also struggled here over the last couple of years, losing in the quarter-finals in 2017, and the fourth round last season.
Roger Federer Last 5 US Open Appearances
2018 – Fourth Round
2017 – Quarter-Finalist
2016 – DNP
2015 – Finalist
2014 – Semi-Finalist
2013 – Fourth Round
This will be Roger Federer's 19th US Open, and we have a tournament preview for this year's tournament right here!
However, despite struggling at this tournament over the last ten years, the Swiss ace has still won the most US Open titles of anyone in the field. Federer is also the record twenty-time grand slam champion, while he's also never gone eleven successive years without winning a particular grand slam.
The thirty-eight-year-old also holds an impressive win-rate this season. Federer holds an 86.67% ATP Tour win-rate in 2019, second only to Nadal, while he also holds the second best hard court win-rate this year, at 86.36%. Federer has won three titles this season, with two of them being on a hard court. The Swiss ace won the Dubai Tennis Championships in February, before winning the Miami Masters in March. Federer most recently won the Halle Open in June, a grass court event, and so he's been in pretty great form throughout the year.
While Federer, along with Djokovic and Nadal, remain the men to beat at this year's tournament, we've picked out 5 outsiders who could challenge for the title in New York.
However, things have started to unravel for Federer at his last couple of tournaments. The Swiss ace reached the Wimbledon final in July, a good result on paper, but he'll have left the tournament devastated after not winning the title. Federer had two Championship points in the final, on his serve, but he failed to convert them. That gruelling five-set defeat will have seriously impacted anyone, and Federer could find it really hard to bounce back over the next few months.
The former five-time champion has also only played one warm-up event in the build-up to this tournament, and he didn't look great. Federer was beaten by Andrey Rublev in the third round at the Cincinnati Masters, and he looked nothing like his normal self in that match.
It should also be noted that Federer has not won a grand slam title for over eighteen months. Federer last won a grand slam at the 2018 Australian Open, while he's also not produced his best tennis at the US Open for over a decade now. The thirty-eight-year-old is obviously also not get any younger, and he really struggled with the conditions at the tournament last year. If Federer's going to make a serious push for this title, he's going to have to win his early round matches comfortably, so that he has enough left in the tank for the second week.
Roger Federer Last 4 Grand Slam Results
2019 Wimbledon Championships – Finalist
2019 French Open – Semi-Finalist
2019 Australian Open – Fourth Round
2018 US Open – Fourth Round
Roger Federer will enter the 2019 US Open as the third-favourite behind Novak Djokovic and Rafael Nadal, and if he can reach the semi-finals, I believe he'll have had a good tournament. Nonetheless, this is Roger Federer we are talking about, and if anyone can produce a stunning two weeks of tennis, it's him.
Can Roger Federer win a record-breaking 6th men's US Open singles title in the Open Era?
Free Tennis Predictions
We're going to have Tennis Betting Tips and Predictions for all of Roger Federer's matches throughout the 2019 US Open!