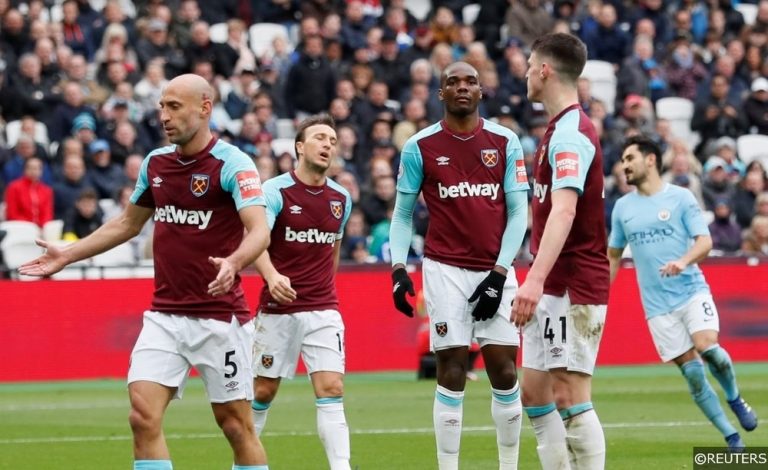 Simon Winter
@simonjwinter
September 27, 2018
Show Bio
Born in the south east of Ireland, Simon put his life-long love of football to good use when he started a successful independent blog in 2010. That opened up an alternative route to a career in journalism, and having had work published across a number of sites and publications, Simon joined the staff at Spotlight Sports Group in 2018.
West Ham are officially the most ill-disciplined team in the Premier League. Hammers' players have been booked a whopping 20 times in just 6 top flight games in 2018/19, a full 53.84% more than the league's next highest offenders Watford.
Rubbing referees the wrong way is something West Ham's players are quite familiar with. Last season, the Irons were the worst behaved team too, collecting 73 bookings in 2017/18 – a total that was matched by West Brom. West Ham had 2 men sent off to the Baggies 1 however, which pushed them out in front as the biggest peddlers of filth.
Collecting cards is of course, a dangerous pastime for teams, with risks of suspensions and depleted teams abound, but the intensity of West Ham's hackathon is showing no signs of slowing down.
Check out our Premier League match previews, predictions and betting tips here
Hard hitting Hammers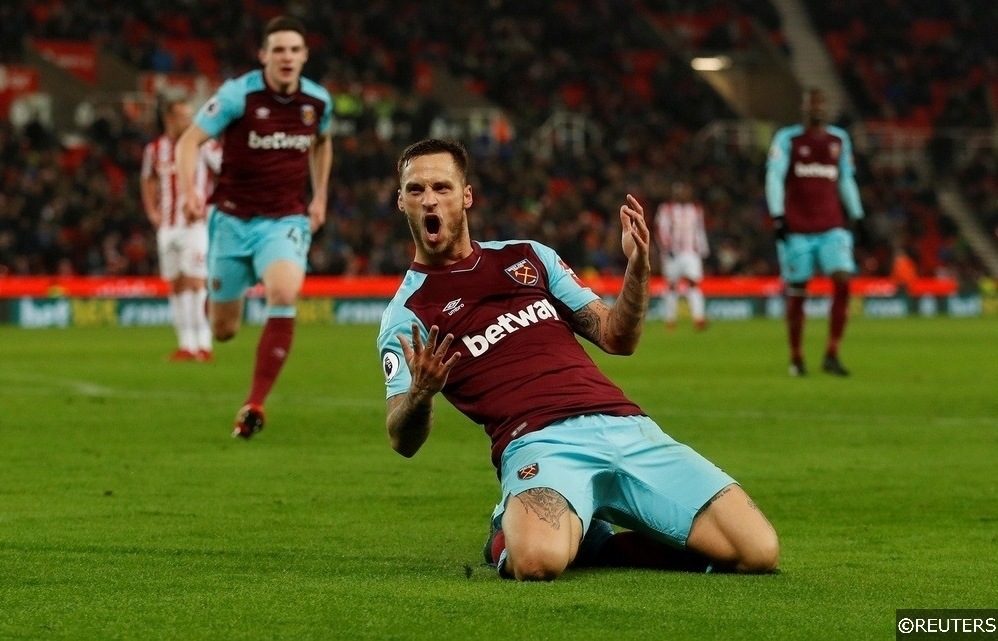 West Ham have made more tackles per game (20.2) than any other team in the Premier League this season. Though, strangely enough, they rank a middling 8th in the division for fouls committed per ninety minutes (11.5).
Last season's figures mirror this season's quite closely too – West Ham only ranked 13th(10) for fouls committed per game in 2017/18, despite topping the card charts.
That suggests that the Irons like to make their fouls count. When they hit you….they REALLY hit you.
Other numbers suggest there might be a retaliatory edge to some of their bookings. So far this season, West Ham are the 3rd most fouled team in the league and have been stopped illegally 12.2 times on average per game.
Interestingly, last season, West Ham were the most fouled team in the entire Premier League. Hammers' players were fouled 11.8 times per contest on average, 0.7 more times per game than champions Manchester City.
West Ham's 73 yellow and 2 red card haul, which marked them as the dirtiest team in the 2017/18 Premier League, was actually a downgrade on their booking harvest from the year before.
Over the course of their 2016/17 Premier League campaign, the Irons amassed 78 yellow and 5 red cards, though that total was only enough to make them the 4th filthiest outfit in the division for that season.
Looking at the table below, West Ham's aggression suddenly began to spike between the end of the 2015/16 season and the start of 2016/17.

It begs the question: what happened during the summer of 2016 that made the Hammers players so incredibly angry? The June Brexit referendum? Infuriating Eastenders plotlines? Fear of more sinkholes opening up like the one that swallowed the Vauxhall Zafira in Charlton in May of that year?
The summer of 2016 of course, also saw West Ham move from the Boleyn Ground to their new home at the London Stadium. Maybe their players were at odds with playing in a soulless vacuum and took out their frustrations on opponents' shin bones? Who knows?
Read More: Pogba And Mourinho Fighting a Battle That Neither of Them Can Win
Why the card collecting is likely to continue
While every squad in the Premier League will have a couple of bruisers and a dusting of players who inexplicably pick up cards through sheer awkwardness and ungainliness (not pointing elbows at anyone in particular….hi Marouane), West Ham have more than your average number of each.
Club stalwart Mark Noble is a primary example. Noble is a key combative, component of West Ham's team, growling about the pitch like a housing estate stray dog, biting and barking at anything that moves in his peripherals. The the 31-year old is 18th on the all-time Premier League booking list, picking up up an eye-watering 71 top flight cards over his career.
Pablo Zabaleta isn't too far behind him, sitting 24th on the all-time booking list with 64. The Argentine was shown yellow 9 times in Premier League last season alone and has added 2 to his tally in 2018/19 so far in just three appearances.
Repeat offender Andy Carroll has yet to add his own brand of fury to the mix – the big Geordie plays the game like a horse shaped throwing star, all spinning hooves and nostrils, as he clatters defenders out of his flight path. The perennially injured centre forward was booked 5 times in just 7 starts last year.
Read More: Possession Obsession: Just how important is possession in the modern game?
Hiring more hatchet-men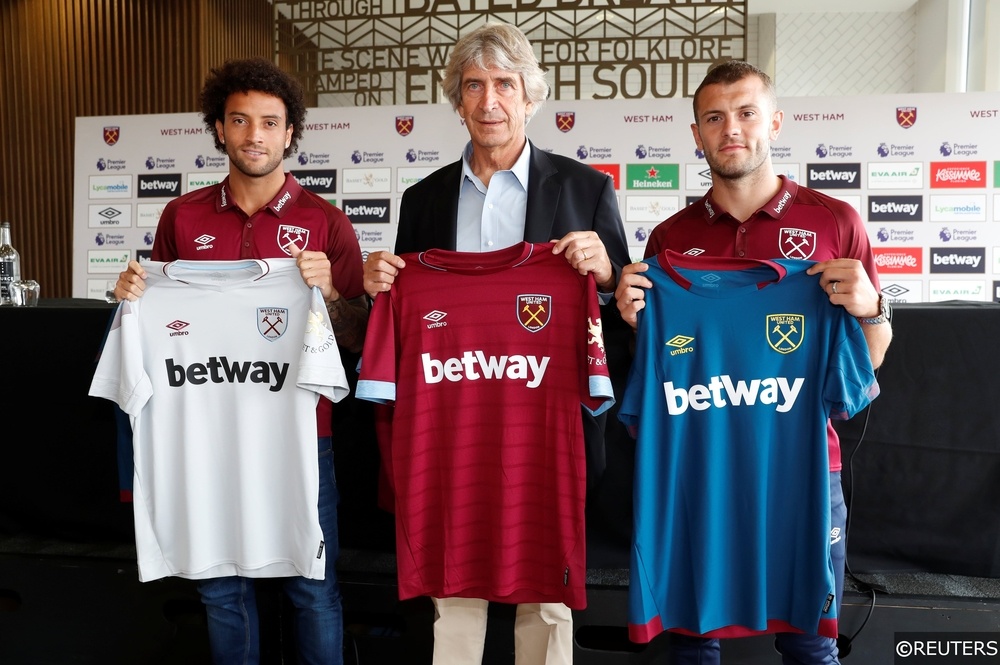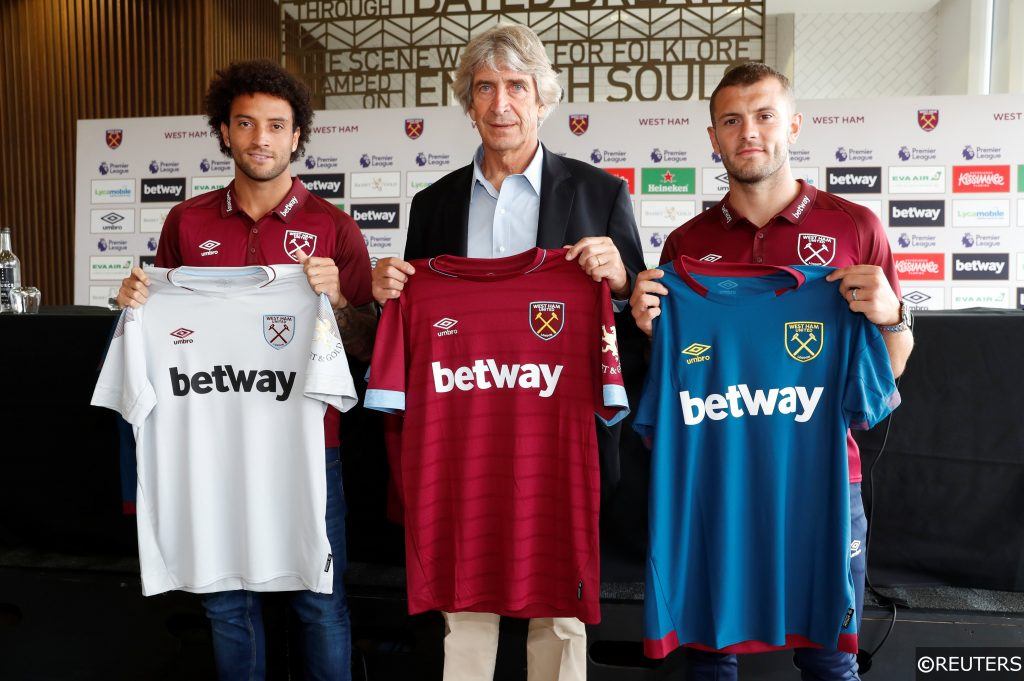 Not content with wielding the weapons they already possessed, West Ham went on a hitman recruitment dive during the summer transfer window.
New midfielder Jack Wilshere has already been booked twice in 4 matches since arriving West Ham, maintaining the 1 yellow every 2 games record he established at Arsenal last season. Wilshere was cautioned 6 times in 12 Premier League starts for the Gunners in 2017/18.
Robert Snodgrass, acquired from Aston Villa, was booked 11 times in the Championship last season for Aston Villa before moving up a division to join West Ham over the summer. The Scot has 2 bookings in 3 starts so far for the Hammers.
New full back Ryan Fredericks was booked 10 times for Fulham in the second tier in 2017/18 and has already been shown yellow twice in 3 appearances for his new employers across London.
Recent signing, Issa Diop was shown yellow 8 times for Toulouse in 2017/18, and the young centre half was booked 9 times in just 30 games the season before that. The 21-year old has already seen his first yellow in claret this season.
No-nonsense midfield anchorman Carlos Sanchez has yet to fully throw his weight around too. The Colombian likes a nibble or two to say the least – the 32-year old has seen yellow 55 times in 262 appearances for club and country since 2010.
When you assess their summer business, the number of cards West Ham have accrued in 2018/19 isn't all that surprising. The rate in which they are collecting bookings is unlikely to slow down as the season progress and really, Hammers fans should expect to see more yellow than a Simpson's marathon this season.
Check out our expert West Ham vs Manchester United match preview, predictions and betting tips here
Follow Free Super Tips on Twitter to stay up to date with our daily tips and predictions or browse more football content on our website: