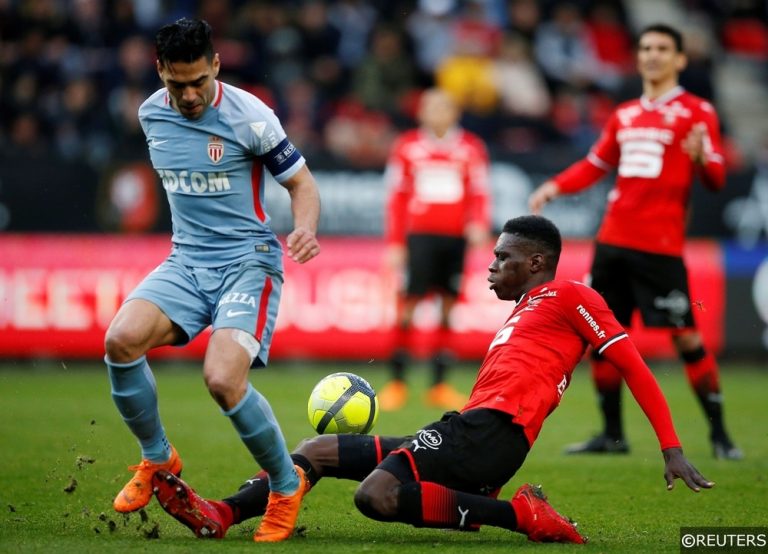 Just two points separate 20th from 18th in Ligue 1 as the battle for survival is really hotting up. There are a few sides who may feel comfortable above the three stooges propping up the table but with nine games left of the season, a lot could still change. 
In Ligue 1 the bottom two teams are automatically relegated with the side finishing 18th entering a play-off against one of the higher ranking Ligue 2 clubs. Toulouse showed last year that you can rescue survival through the play-off so many teams will be clambering to finish here, just above the automatic drop zone. We're going to look at the teams we feel are still very much embroiled in the relegation scrap and who we think will probably go down. 
Check out our 31/1 Both Teams to Score Acca by clicking here.
SM Caen; 20th; 20 Points
It has been a difficult first season in charge of Caen for Fabien Mercadal as he has struggled in Ligue 1. He arrived with a lot of excitement with president Gilles Sergent extremely confident that he was the man for the job. However, the growing pains have been widespread and if the team can't rally in the final stage of the season, they could very much face the drop. Patrice Garande had them finish 16th last year which was seen as failure, ending the Frenchman's six year stay at the club, but Mercadal has taken disappointment to a whole new level with les Caennaise currently at the foot of the table.
They have lost six and drawn two of their last eight games and suffered a 5-0 thrashing against Saint-Étienne just before the international break. In matches against big sides they have struggled, against smaller sides they have also failed to put anything of quality together and it's hard to look at any of their remaining games with confidence. They have two crucial matches back to back at the end of April as they face Dijon and then Guingamp but apart from those, the likes of Lyon, Monaco, Nimes and Reims can all look forward to an easy three points. Caen have managed to keep their neck above water for most of the season but with them finally dropping to 20th after last week's defeat, the demoralising effect of that should be the final nail in their coffin.
FCO Dijon; 19th; 21 Points
Dijon finished 11th last year with manager Olivier Dall'Oglio doing a great job but after a horrible start to the season, he was sacked in favour of bringing in Antoine Koumbouare. The New Caledonian showed some signs of promise early on in his Dijon career but the norm has resumed and the Mustards now finished themselves in a pickle. With them eight points off of 17th placed Amiens, they need to really be aiming for the play-off spot if they want to stay in the league. 
They had a great chance to distance themselves from the rest of the bottom three last week as they travelled to Guingamp (18th) but despite dominating the shots on target stats, Ludovic Blas' 86th penalty consigned them to defeat and sent their fellow battlers to 18th, more on them in a moment. It's hard to look at this Dijon side with much confidence at the moment as Naïm Sliti and Wesley Lautoa are the only real players of quality, the rest are deadwood. Dijon also have a tough run-in but there are some winnable games such as Nice and Amiens at home plus their trips to Strasbourg and Nantes. They need to win these to give themselves a chance but with so many points between them and safety, it looks a daunting task.
EA Guingamp; 18th; 22 Points
Their aforementioned win over Dijon was absolutely crucial to their season as they have now given themselves a chance of survival. The play-off place is a tricky area to be though as there is a lot of quality in Ligue 2 desperate for the chance to take down a Ligue 1 side. Guingamp have given themselves a great chance of survival though as their performances recently have been excellent in the face of adversity. They beat Dijon (1-0) and Angers (1-0) and went the distance with Saint-Étienne (0-1) and Lyon twice (1-2, 1-2). Of the bottom three teams, they have the best chance of survival but they have shown so many amateurish moments this season so don't hold your breath. They have some winnable games against Montpellier, Monaco and Caen and only face one of the top-four between now and the end of the season. 
FC Nantes; 15th; 31 Points
The team we feel will potentially take their place in the dog fight is Nantes. Despite having the advantage in terms of places and points, their form has been less than exemplary with just two wins in their last ten games. They could only muster a 0-0 draw with Guingamp a few weeks back and with just two goals scored in their last five games, neither of which were from a striker, they should struggle in this final portion of the table. 
Kalifa Coulibaly has been horrible up front as the Malian has scored just twice in 23 games and with his team faced with such a tough run-in, this misfiring could have a decisive effect on the club's position come May. Seven of their remaining ten matches are against top-ten opposition so they will need to be on top of their game but with them offering so little up front, we can't see that happening and this horrible run of form could come back to bite them if Guingamp keep up the good form.  
SC Amiens and AS Monaco
The two teams currently occupying 17th and 16th respectively have shown promise in recent weeks but are definitely not out of the relegation battle yet. Amiens have profited from the developing strike partnership of Konaté and Guirassy which has brought them crucial wins over Nice, Nîmes and Caen but they threw away a golden chance for another win last week as they drew 0-0 with Angers. It was a pretty drab match but because of that they remain with just a seven point gap over Guingamp which could quickly shrink in size if Amiens slip up in their next two games against Saint-Étienne (5th) and Bordeaux (13th). 
4 – @GelsonMartins_ has been directly involved in a goal in each of his four Ligue 1 games with @as_monaco_en (3 goals, 1 assist). Providential. pic.twitter.com/sc11dFd8r5

— OptaJean (@OptaJean) February 24, 2019
Monaco obviously have the squad to survive in this league but draws against Angers and Bordeaux haven't exactly screamed "quality". Leonardo Jardim's side still has a lot to prove and with trips to PSG, Nice and Rennes still to come, they have to stay switched on between now and the end of the season or they could face a surprise relegation battle, just like they did in the 2010-11 season when they dropped down to Ligue 2.