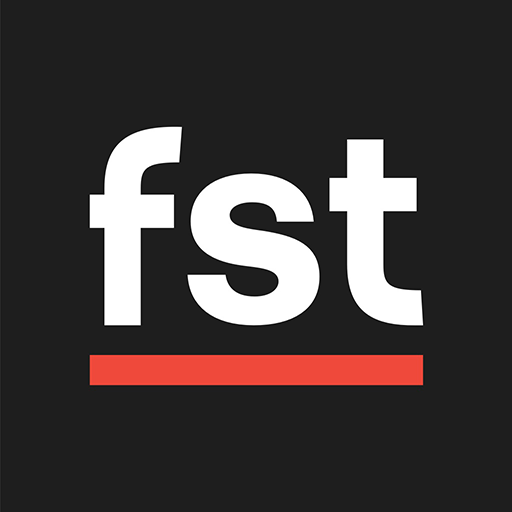 On Friday 4th March, Guangzhou Evergrande and Hebei China Fortune will kick off the China Super League 2016 in unprecedented circumstances. For the first time, the whole world will be watching.
After a transfer window splurge that dwarfed even the Premier League's outlay China has earned our attention and – half curious, half nervous – all eyes turn to the commencement of CSL 2016: the opening chapter in President Xi Jinping's ten year master-plan. Let's take a look at the biggest transfers so far.
Alex Teixeira – £38 million
Wages – £150,000 per week – moved from Shakhtar Donetsk to Jiangsu Sunning.
Jackson Martinez – £31.5million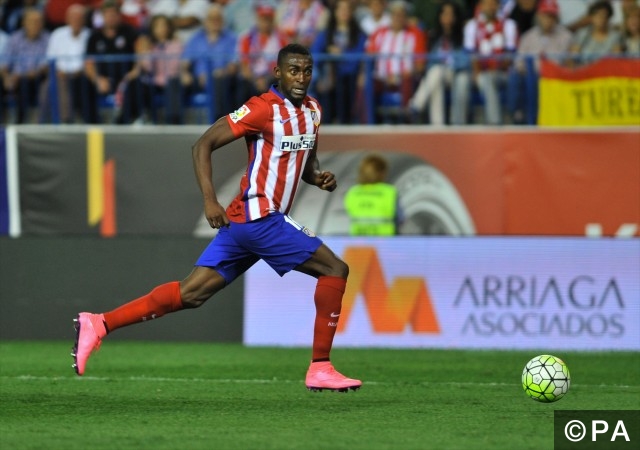 Wages – £190,000pw – moved from Atletico Madrid to Guangzhou Evergrande.
Ramires – £25million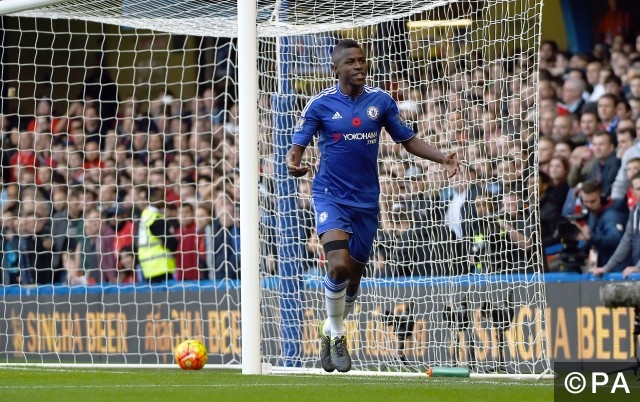 Wages – £200,000pw – moved from Chelsea to Jiangsu Sunning.
Gervinho – £13.5million
Wages – £155,000pw – moved from Roma to Hebei China Fortune.
Paulinho – £10.5million
Wages – £85,000pw – moved from Tottenham to Guangzhou Evergrande.
Freddy Guarin – £9.9 million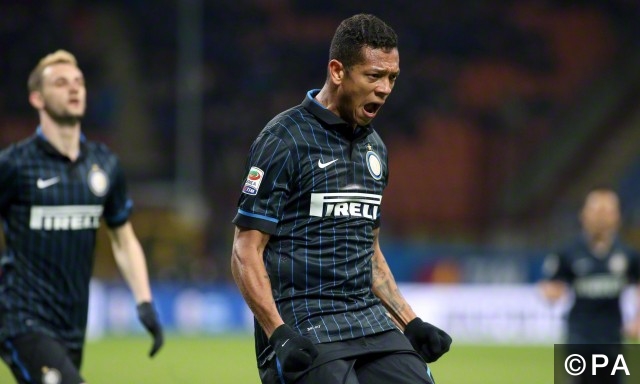 Wages – £135,000pw – moved from Inter Milan to Shanghai Shenhua.
Ezequiel Lavezzi – £4.13million
Wages – £400,000pw – moved from PSG to Hebei China Fortune.
Obafemi Martins – free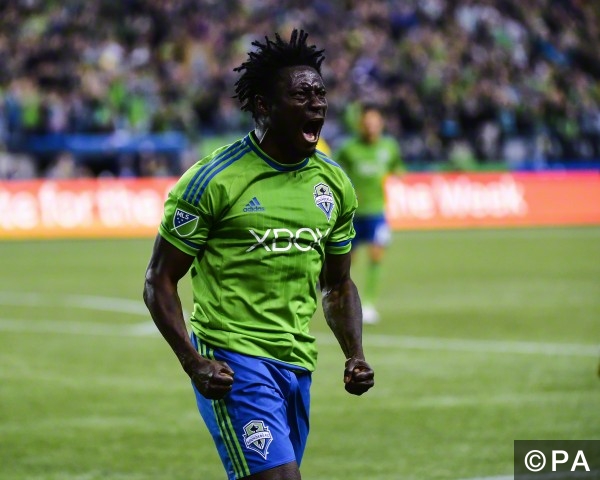 Wages – £77,000pw – moved from Seattle Sounders to Shanghai Shenhua.
More signings could still follow, with ambitious bids being made daily to a number of European clubs; with astonishing sums of money made available to clubs by their new and wealthy owners. The main difficulty is simply convincing stars that joining China's project is a good career move. Jiangsu Suning recently had a £57m bid for Oscar rejected by Chelsea, with the Brazilian reportedly open to a move.
Global Powerhouse
Xi has declared his intentions to make China a "soccer powerhouse". This dream is already well underway. When last season's champions take to the field on Friday 4th March they will do so under more pressure, under more scrutiny, and with greater fame than in any of their previous domestic seasons. The new era is ready to kick-off and it is difficult to envisage anything getting in President Xi's way: "China looks to have the financial power to move the whole league of Europe to China" Arsene Wenger said in a recent interview. "We're long enough in this job to know – that is just a consequence of economic power. And they have that."
President Xi Jinping's 50 point strategy involves investing a staggering $850 billion into national football over the next decade, with the ultimate intention to elbow their way to the top of the world and host the 2026 World Cup. A winter of superstar signings is just the beginning.
The CSL was formed after a re-brand in 2004 and since its inception has grown to a 16 team division. Although the tournament has been quietly growing ever since, the world's media only began to take serious notice in 2012 when a flurry of high profile players – including Didier Drogba, Nicolas Anelka, and Seydou Keita – moved to China for one last lucrative pay check before retirement. Similar transfers have continued over the past four years and helped China establish themselves in Asia; Guangzhou Evergrande, winner of the last five Chinese titles, reached the Asia Champions League final twice in the last three years. Nevertheless, the 2016 window represents a seismic shift.
China's new economic strategy
President Xi wants China to become the world's biggest and best. Football is a much loved sport in China with attendances in the CSL rising each year. 22,000 average last season and 40,000 average at the top two clubs, but until now investment in the domestic game has been limited. China's export-economy is slowing, and thus it is logical that – given the money being hurled at the Premier League by TV companies –Xi should look to create a similar powerhouse in China by de-nationalising control of the league and encouraging private businesses to invest. Indeed, their strategy in this instance mimics the rapid growth in China's industrial sectors. pPump vast quantities of money into developing infrastructure, and in the meantime acquire foreign (and more advanced) labour to upskill the domestic contingent.
China's domestic sports economy is centred on football, and Xi hopes for the industry to be worth £580 billion by 2025 – one year before they wish to host their first World Cup. This rapid development is taking many forms, including Chinese investors targeting stakes in European clubs, heavy investment by technology companies in the domestic league, and attracting super agents like Jorge Mendes in the hope of luring the world's biggest stars. The TV rights for 2016-2020 have been sold for £1bn, and it is easy to imagine that in four years' time this figure will dramatically increase.
What to look out for in the 2016 season
For hipster fans looking to join the revolution early, the CSL already boasts dozens of familiar names and should be a far more competitive tournament this season. Clubs are restricted to just four foreign players per squad (to comply with Asia Champions League rules) but the latest window has attracted star players to many clubs looking to topple Guangzhou Evergrande five year domination of the crown. The top three teams and the FA Cup winners qualify for the Asia Champions League
Jiangsu Suning, last year's FA Cup winners, were bought-out in December and have since broken their transfer record twice – on Ramires, signed for £25m from Chelsea, and then Alex Teixeira, signed for £37m from Shakhtar Donetsk. They stand a good chance of finishing in the top three and perhaps challenging for the title, given that Dan Petrescu enjoyed great success in his first season at the club.
Guangzhou Evergrande are once again favourites after signing Jackson Martinez for £31.5m and Paulinho for £10.5m this window. Manager Luiz Felipe Scolari is arguably the biggest star at the club, and although his tactical experience should give him a huge advantage over most of his competitors the influx of foreign stars has significantly levelled the playing field, making the CSL more competitive than ever.
Shanghai Greenland Shenhua finished 6th in the league last season but have been very busy in the transfer window, spending just under £20 million on Demba Ba, Fredy Guarin and Jinhao Bi. Mohamed Sissoko and Tim Cahill have recently left the club, but Obafemi Martins and Paolo Henrique remain; that front three, with Ba, stands a good chance at ACL qualification.
Shanghai SIPG were just two points shy of Guangzhou in last season's dramatic title race and manager Sven-Goran Eriksen will be delighted to have pulled off a major coup this summer; Guangzhou's star striker Elkeson – scorer of 59 goals in 72 games – mad a surprise £13.88 million switch to SIPG this window.
Hebei China Fortune are the most intriguing team to watch. They were bought out and renamed in late January, before quickly becoming one of the most active clubs during pre-season. They have so far signed Gervinho for £13.5m, Ezequiel Lavezzi for £4.13m, Gael Kakuta for £3.75m, Ersan Gulum for £5.75m, and spent a further £20m on domestic based players.
Check out today's football predictions if you're having a bet! We will also be previewing every Chinese Super League game when the season kicks off on March 4th.