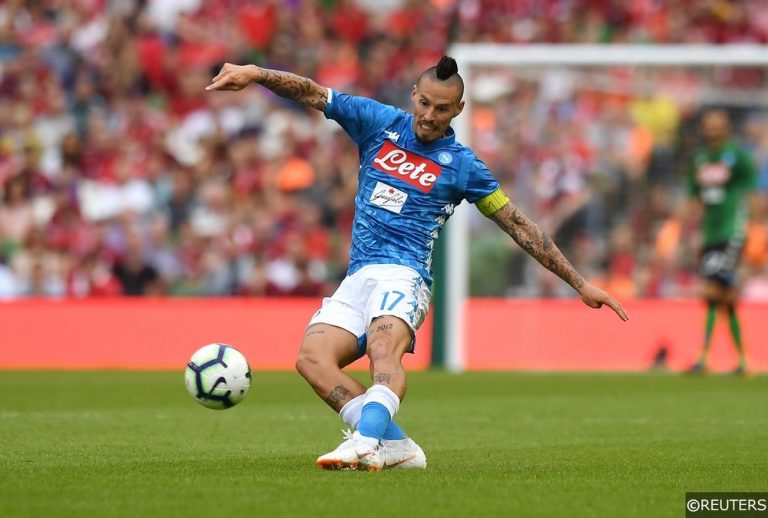 Before becoming a Sports Journalist for Free Super Tips, Aaron spent three years studying Sports Journalism at the University of Sunderland while taking in the Black Cats' 'glory years' under Martin O'Neill. Now back in Northern Ireland he turns niche stats into predictions for FST, while he's one of the few people on this island who is equally comfortable at Windsor Park and the Aviva.
Napoli return from the international break with decisions to make. They face Udinese on Saturday, ahead of European commitments in midweek. The Partonopei aren't long after their second league defeat of the campaign, going down 3-1 to champions Juventus in Turin. They are just one of the victims in Juve's 100% start, could that loss be starting to shape their season?
You see, we still haven't got a clear indication of what Napoli's priorities are, and what Ancelotti is aiming for. The big name manager was brought to the San Paolo to much fanfare in the summer, with some suggesting that the coup matches Juve's signing of Cristiano Ronaldo. Despite all that talk, we don't know what they are aiming towards. Maurizio Sarri recognised the need to prioritise a competition with Napoli's thin squad, and he very nearly snatched the Serie A title after sacrificing Europe. Ancelotti's aims aren't quite as clear.
However, Napoli return from the international break to face a crucial week. Starting with their clash against Udinese, we should get a much better look at Napoli's ambitions, and a suggestion of what they can realistically achieve.
Read More: Udinese vs Napoli Predictions and Betting Tips
Udinese Unlikely Title Test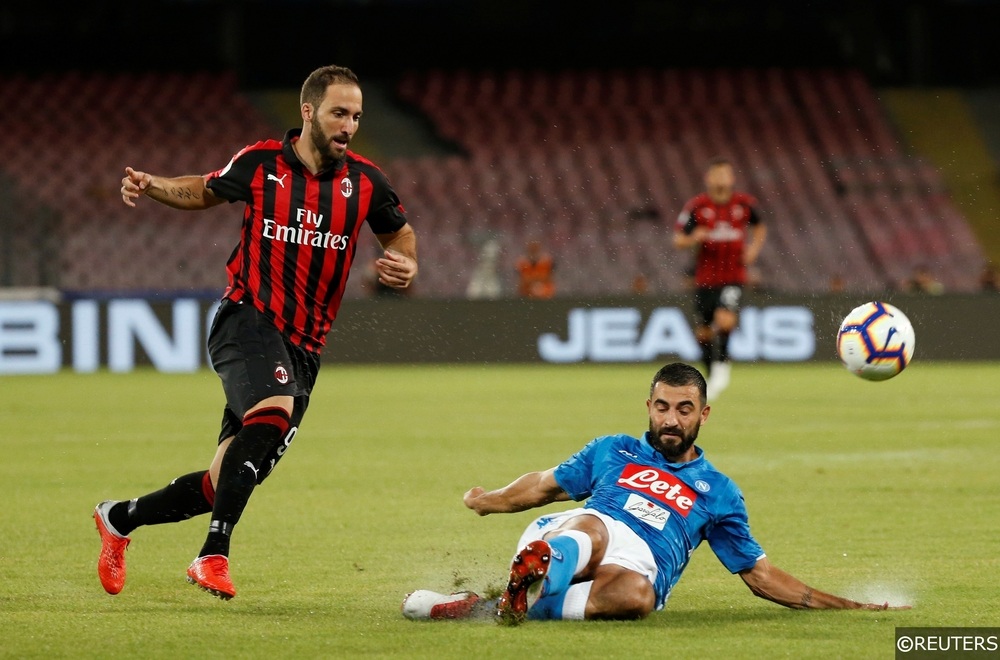 Ancelotti's arrival managed to cut through all of the Sarri uncertainty. The club were looking a little lost when it was all but confirmed that the manager was leaving, given that he had just guided them to a record breaking season. The club were the first to break 90 points and not win the title, managing to close the gap on the almost invincible Juventus. Having put them into title contention, so making a major change was a big concern.
Making a big move for a European heavyweight managed to quell any concerns, but it's also almost overshadowed the fact that the club were title challengers last season. Their chances this time around have been played down, while their rivals were busy catching up. With the Partenopei six points shy of the lead in Serie A after eight games, can they really focus on a title challenge again?
This season's title race clearly isn't about setting an early pace for Juventus, it's simply about staying within touching distance of the champions. With eight wins from eight and counting, the Old Lady look stronger than ever. Matching that requires a lot of consistency, something that Napoli might not be able to do with a thin squad.
They've have to go all in on domestic matches, with every game a must win encounter, starting with this week's meeting with Udinese. That seemed like a straightforward game, but now it's one which Napoli could start nine points shy of Juve. They have to hit the ground running on Saturday, despite a massive double header following that up.
Also See: Juventus vs Genoa Predictions and Betting Tips
Spectre of PSG Haunts their Trip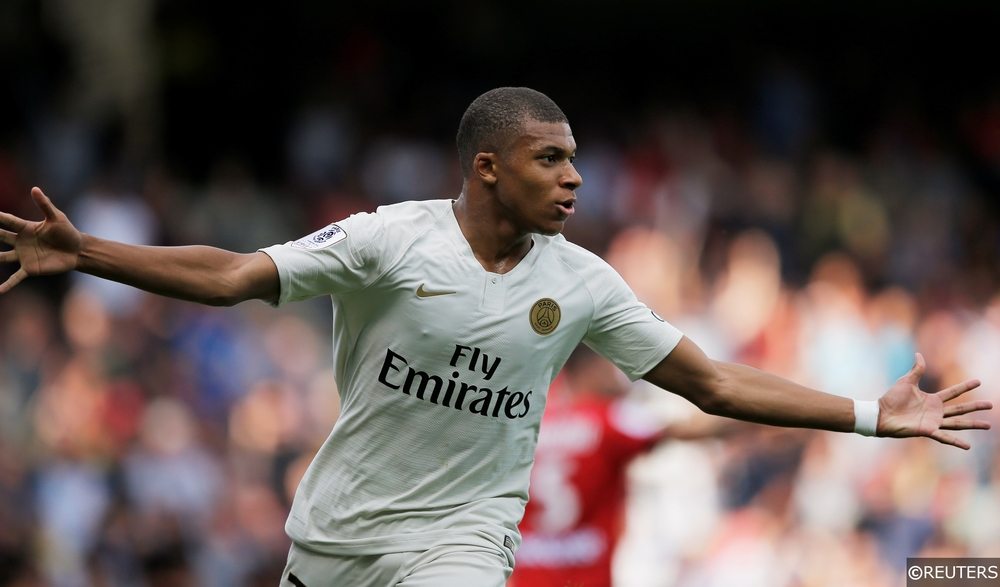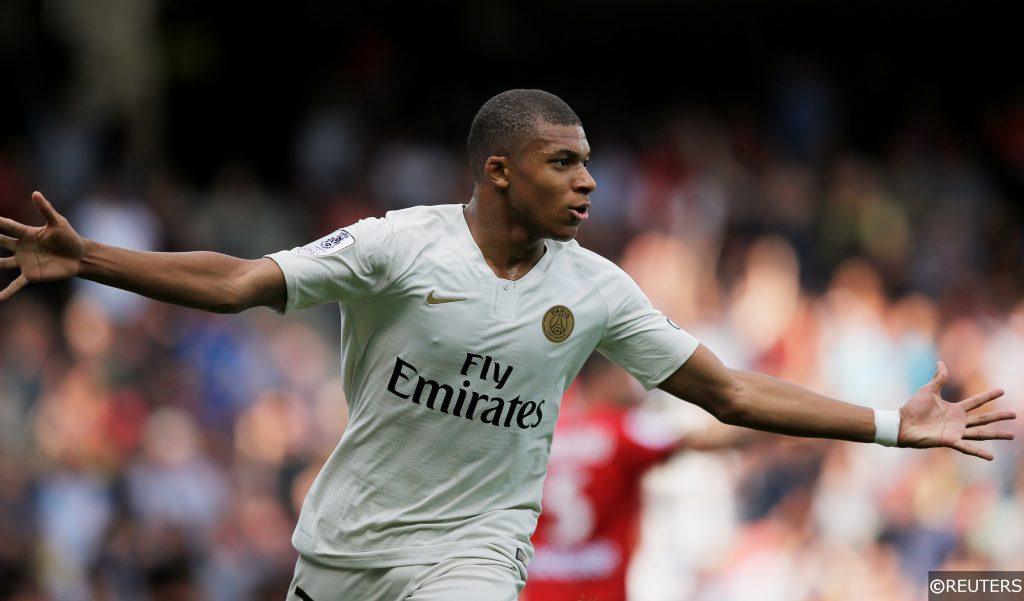 It's easy to see why Carlo Ancelotti would entertain making changes for the Udinese clash. They have a massive game just days later, as they prepare to visit Paris and face PSG. While their draw with Red Star led to questions about Napoli's Champions League ambitions, their win over Liverpool has put them in the frame for a top two finish. They're currently ahead of both the Reds and the French champions, so can they keep that up with a win at Ancelotti's former club?
It does seem like the kind of game made for the Italian tactician. He has always been seen as a man for the big occasion, a boss for cup games rather than the league. He won titles in France and Germany, but overall his league record isn't the greatest. However, two European Cups with AC Milan and claiming La Decima for Real Madrid have proven his worth at this level. Taking Napoli on a run in Europe would be a seismic achievement, and it feels like something Ancelotti is capable of doing.
However, in order to do that he has to focus on Europe. The PSG clash is the first of a crucial double header, before a must-win rematch with Red Star. They finish the season away at Anfield, which could be a play-off for a last 16 spot. That's the kind of game the Napoli boss would thrive in, but it's a lot of work just to get that far.
After dropping points in Serbia, Napoli really need to land a blow on PSG. Home and away defeats would take the Partenopei from group leaders to the Europa League. If Ancelotti is aiming for European success first and foremost, then he has to focus on Tuesday's trip.
Also See: Roma vs SPAL Predictions and Betting Tips
Roma on the Horizon
Following that, Napoli face one of their rivals for the top four. They take on Roma next weekend, a clash which could go a long way in the race to be in next season's Champions League. Obviously it's a crucial test in the title race too, with the Partenopei needing to edge out their biggest rivals to continue hunting Juventus.
Napoli have already beaten Lazio and AC Milan so far, and a win against the Giallorossi would be a sure sign that they're going to hit their minimum aim of finishing fourth. However, this fixture was one that they lost last season, and that contributed to their failure to win the league.
It's a huge test for Napoli, and to face three huge matches the week after an international break is tough. They don't have the squad to stretch out across those matches, so their title credentials, top four hopes and Champions League chances are all on the line across a crucial few days. By next weekend we'll have a much better idea of where they are heading, while Ancelotti has three decisive team selections to make, seeing as a tired Napoli side crawled over the line last season.
Follow Free Super Tips on Twitter to stay up to date with our daily tips and predictions or browse more football content on our website: