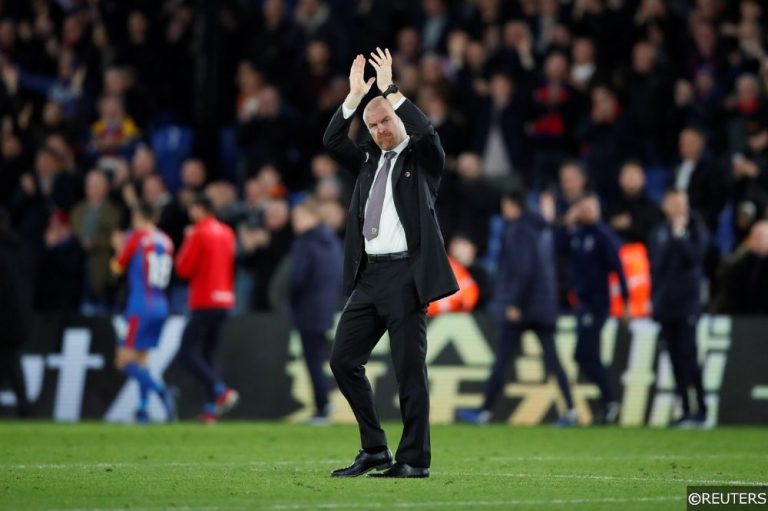 Simon Winter
@simonjwinter
Born in the south east of Ireland, Simon put his life-long love of football to good use when he started a successful independent blog in 2010. That opened up an alternative route to a career in journalism, and having had work published across a number of sites and publications, Simon joined the staff at Spotlight Sports Group in 2018.
Chelsea were held to a 2-2 draw by a dogged Burnley side last night, in a Premier League skirmish that simmered and eventually boiled over as the seconds ticked by at a frustrated Stamford Bridge.
After the early flurry of goals inside the first 25 minutes, the contest descended into an attritional battle for inches, with the Clarets happy to cede possession, dig the trenches and spool out the razor wire around the perimeter of their 18-yard box.
Burnley's spoiling tactics were ultimately effective, though Chelsea were left incensed by the time-wasting ploys and rhythm disrupting stratagems employed by the visiting team.
Chelsea boss Maurizio Sarri was sent to the stands by referee Kevin Friend for his protestations, while Antonio Rudiger – who wasn't involved in the matchday squad – was spotted having a heated argument with a Burnley member of staff near the tunnel at full-time.
After the final whistle, Chelsea's Brazilian defender David Luiz also launched an attack on Burnley's methods, saying:
"We tried everything to win the game, but it's difficult playing a team who has two chances, score two goals, but didn't want to play the game.
"For me, the authority on the pitch is the referee, and when he is not there to try to check what he has to do on the pitch, it's difficult.
"They were trying to time waste from the first minute of the first half, and then it was anti-football so it's difficult to play against."
Burnley, of course, aren't likely to have been rattled by David Luiz's emotional tirade. The Brazilian's "anti-football" slur is a put-down the Clarets are used to hearing.
But was the bushy-haired centre half correct in his assertations? Or was Luiz's verbal volley simply a bad loser letting off steam?
Let's take a look at the numbers:
Read our match previews, predictions and betting tips for this week's Premier League action here.
Burnley & Anti-Football: The Stats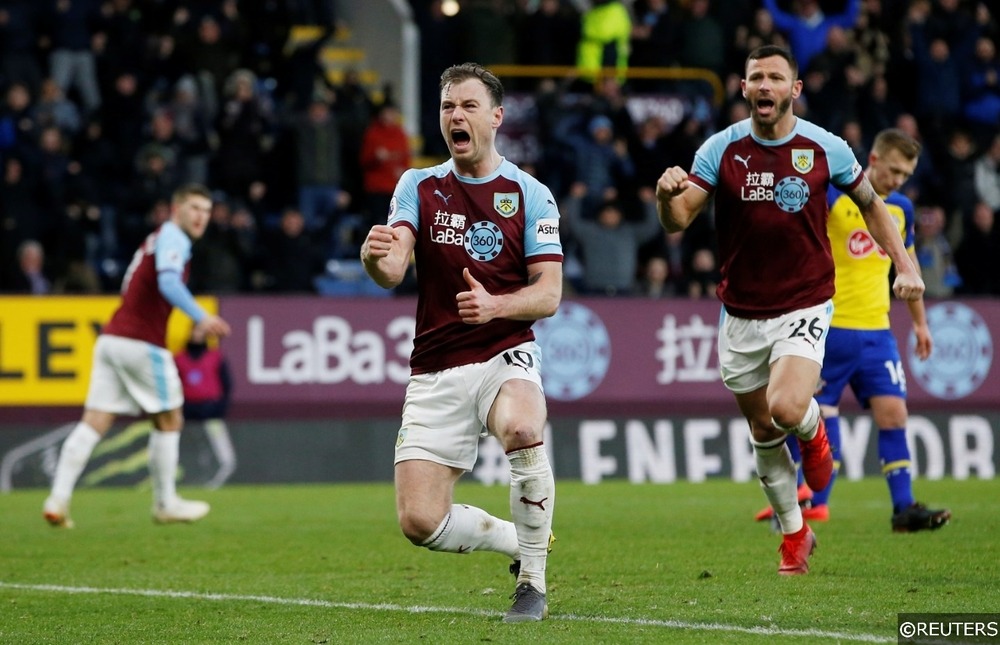 Burnley had just 24% possession in their 2-2 draw at Chelsea last night, though the Clarets have had a somewhat disagreeable relationship with the football for most of the Premier League season.
Sean Dyche's side have enjoyed only 43.7% possession on average per Premier League fixture in 2018/19, which is the 3rd lowest figure in the division behind Cardiff City (39.3%) and Newcastle United (43.1%).
What Burnley choose to do with that 43.7% of the ball is a little more interesting however.
The Clarets have been the pioneers of ping this season, playing a neck-creaking 78 long balls per Premier League game on average this term – that's the highest figure in the top-flight ahead of Newcastle (71) and Brighton (71).
Unsurprisingly, 45.1 or 57.9% of those lengthy punts failed to reach their intended targets, which puts Burnley at number 1 for inaccurate long passes played per Premier League game this season. The beautiful game indeed….
More Unflattering Numbers
The (sort of) good news is that Burnley are quite good at heading the ball, which suggests that when those long passes do hit their mark, that mark is usually above a Claret's players' neckline.
Burnley have won 28.1 aerial duels on average per Premier League fixture in 2018/19, a number that makes them king of the English skies.
However, at the opposite end of the human anatomy, where the actual football is generally played, the numbers continue to look decidedly unflattering.
The Clarets rank second last for average short passes per game with 270, while their average pass completion rate of 70.2% is also the second worst figure in the Premier League this season.
One major knock-on effect of Burnley's unique brand of non-footballing football is that it has lumbered the Clarets with the lowest average attempts on goal per game numbers in the entire Premier League.
Burnley have registered just 9.7 shots on the opposition goal on average per 90 minutes of Premier League action this season.
However, despite their lack of attacking output, Burnley are the division's 12th highest scorers out of 20 in the league having hit the net 44 times.
Punching Above Their Weight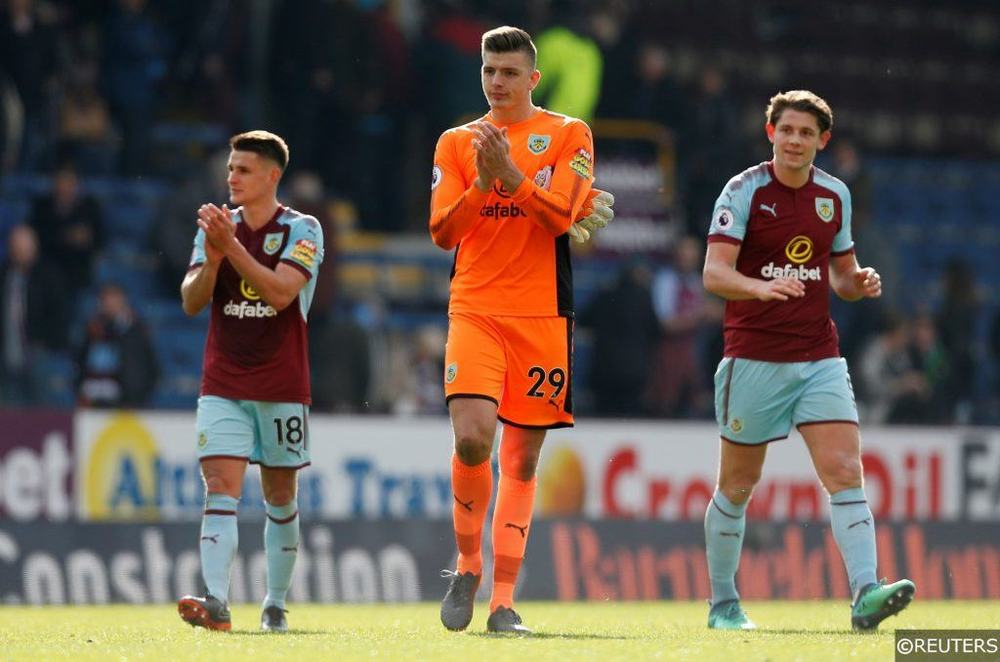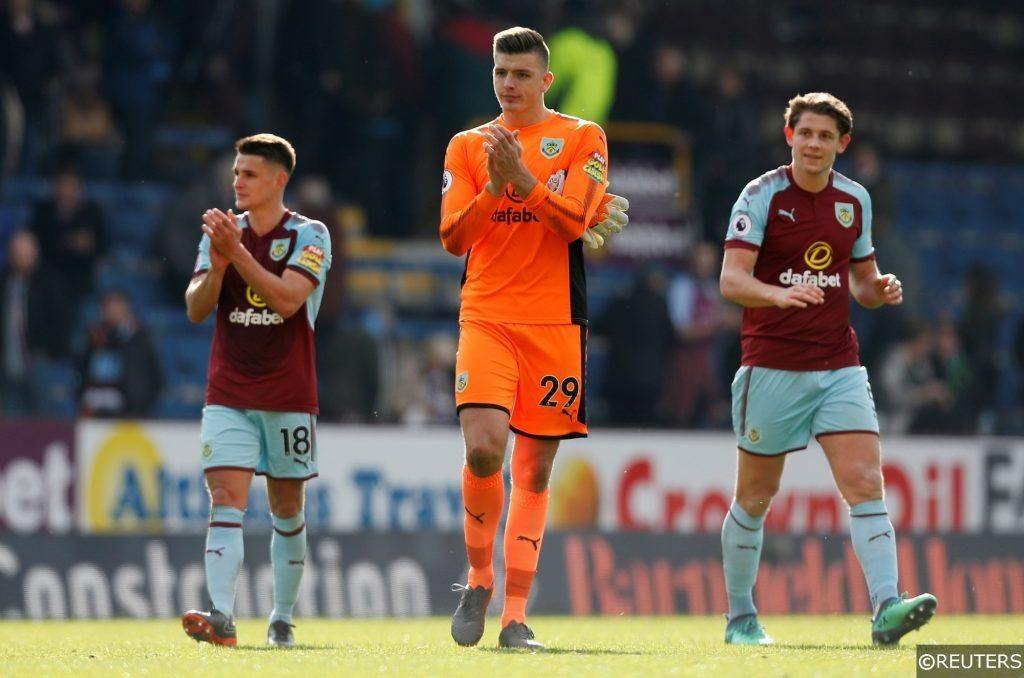 Any criticism of Burnley's style of play is likely to be greeted with a dismissive shrug of the shoulders from the club's players and management.
Ranking low in analytical and statistical analyses is old hat for Sean Dyche's team – in fact, on their way to finishing 7th in last season's Premier League, Burnley had the lowest pass completion rate in the division (70.5%).
The Clarets also ranked 5th last for average possession per game (45.1%), 4th last for average shots per game (9.8) and 1st for long balls played per 90 minutes (81).
Burnley's style of play may not be easy on the eye, but it has allowed the less-resourced club to consistently punch above their weight in the Premier League.
Chelsea's post-match frustrations last night would have been music to Sean Dyche's ears and further vindication of his methods.
Burnley's ability to turn matches in abrasive battles fought on their terms makes them one of the most irritating and difficult teams to play in the Premier League – though the Clarets wouldn't have it any other way.
For Chelsea, their inability to find a way to combat Burnley's "anti-football" approach raised more questions about their own style of play under Maurizio Sarri. When the Italian's favoured tactical blueprint is rendered ineffective, the Blues struggle to find alternative ways to win.
It's that lack of flexibility that could lead to more frustrating days at Stamford Bridge, and at 4/7 with Betvictor, there is still value in backing Chelsea to finish outside the Premier League's top 4 this season.