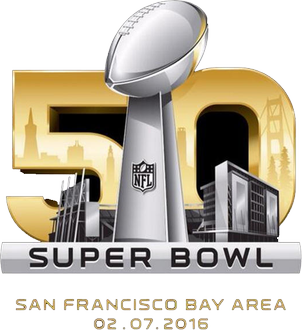 There are currently six teams in the NFL who remain unbeaten after five weeks of action. I'm going to breakdown some of the key Super Bowl contenders and teams we should be avoiding.
Key Contenders
Two teams stand out so far this season in the race for the Vince Lombardi trophy. The New England Patriots (4-0) and Green Bay Packers (5-0) have dominated all games they have played and it's no surprise these two teams head the market.
Tom Brady and the New England offense have been lights out through the first four games of the season and they look to have put the deflate gate saga behind them. Rob Gronkowski and Julian Edelman have been very impressive on offense and even though their defense lost a lot of key players they've stepped up and been playing well. The emergence of Dion Lewis at running back has added some balance to the Patriots offense. If we're looking for weaknesses then I wouldn't get overly excited at the 4-0 start given two of the teams they have beaten are the Dallas Cowboys without Tony Romo and the Jacksonville Jaguars. The Cowboys defense sacked Brady five times in the first half this past Sunday so this could be something other teams with a good defensive front could attack. They play the Jets in two weeks time so let's see how their offensive line holds up against them.
The thing that has impressed me most with Green Bay so far this season is how their defense is playing. Led by Clay Matthews they stuffed Marshawn Lynch in week two and Jamaal Charles in week three. Those are two elite running backs and for a team who ranked 23rd against the run last year to do that it shows how far this unit has come. Their offense has been great even without Jordy Nelson and further injury problems through the first five weeks. Eddie Lacy and Davante Adams have both been banged up and missed game time but Aaron Rodgers keeps this offense ticking over. It's hard for me to pick an immediate weakness in the Packers team because they should improve even more once they get back healthy. They weren't totally convincing on the road at San Francisco offensively so with tough road games coming up against Denver, Carolina and Minnesota we will see what Rodgers can do. A key game for the NFC number one seed could be on 27th December on the road in Arizona, mark that one in the diary.
Outsiders
Three teams have had impressive starts and could spring a surprise as the season goes on. These teams currently represent value based on current price.
The Bengals pulled off an incredible 27-24  comeback win against Seattle in week five. They self destructed in the second half and were down 24-7 at the start of the fourth quarter. I was sat there thinking this is the same old Bengals who are very good against most teams but poor against play off calibre teams. Then Andy Dalton produces a remarkable comeback in overtime. I still believe the Bengals have all the right ingredients to be a playoff team but can they produce it in the post season when it really matters?
The Atlanta Falcons sprung another close victory in week five as they picked off Kirk Cousins in overtime and returned it for a touchdown. They sit 5-0 but could easily be 3-2 after being handed the game by the New York Giants in week two and won a close game against the redskins. However they've got the job done and play in the NFC's weakest conference so if they can pick up some wins against the Carolina Panthers they have a legitimate shot at going close this season.
The Cardinals started last season 9-0 before Carson Palmer got hurt which ruined their chance in the post season. They were the highest scoring offense going into week five and put up 42 points in a blow out on the road in Detroit. Their defense is full of play makers and Chris Johnson has been showing he still can be a legit running back in the NFL. They have all the makings of a playoff team but have some tough games down the stretch against the Bengals, Eagles, Packers and Seahawks twice. Arizona has beaten four really poor teams and lost to the Rams so we have to ask ourselves can they beat some of the better teams they are yet to play.
Teams To Avoid
Two teams which haven't impressed me enough to be backing them at this stage of the season.
Denver Broncos
Peyton Manning looks done in my opinion, I'm not even sure he will see out the full season if they put together a few losses. Yes they're 5-0 but they've won ugly against bad teams such as Oakland, Detroit, Baltimore and Minnesota. Against a team with a good offense who are capable of putting up points they'll struggle. We'll be able to see how their defense handles Aaron Rodgers in two weeks. Even though they've been playing lights out it's been against poor offenses and they can't rely on that all season, their offense simply has to start scoring points.
Seattle Seahawks
The Seahawks should have been handed their second straight loss of the season on Sunday against the Bengals but thanks to a poor referee call against Detroit they won the game. Jimmy Graham has been poor so far this season and Marshawn Lynch has been injured. This has hindered their offensive production and when you play in the NFC West against tough defenses you have to score points to win football games. Losing to the Rams on the opening day of the season could prove pivotal in the post season and make them lose home field advantage. They've already shown they are struggling on the road this season having lost all three games.