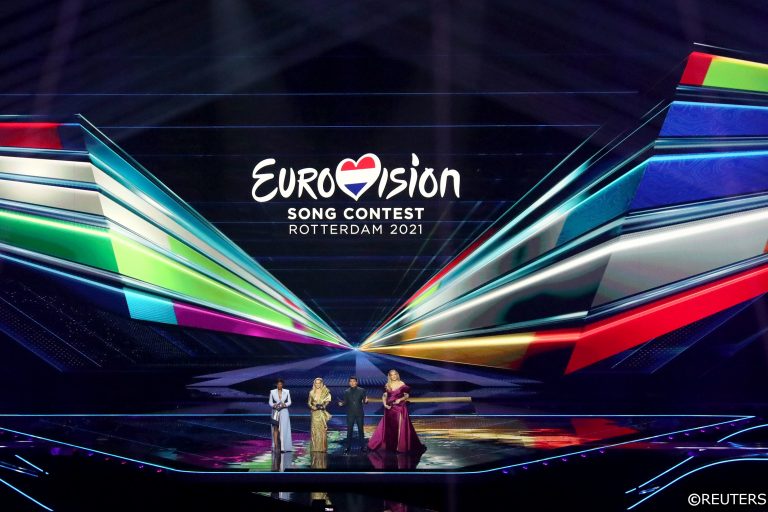 Before becoming a Sports Journalist for Free Super Tips, Aaron spent three years studying Sports Journalism at the University of Sunderland while taking in the Black Cats' 'glory years' under Martin O'Neill. Now back in Northern Ireland he turns niche stats into predictions for FST, while he's one of the few people on this island who is equally comfortable at Windsor Park and the Aviva.
Last year the pandemic forced the cancelation of one of Europe's biggest events. It also forced the postponement of Euro 2020. On Saturday night the continent comes together for a celebration of music and regional cliques in the 2021 Eurovision Song Contest.
For all it gets mocked, Eurovision pulls in millions of viewers across the continent and it's becoming a bigger deal in terms of betting. With the finalists settled for Saturday night's contest, we've got the favourites and best bets covered for you.
For more tips, head over to our football predictions section.
---
Eurovision 2021 betting odds
Italy – 9/4
France – 3/1
Malta – 6/1
Switzerland – 13/2
Ukraine – 8/1
Iceland – 16/1
---
Eurovision 2021 favourites
Italy
Act: Maneskin 
Song: Zitti e Buoni
Previous wins: 2
Last six years: 21-3-16-6-5-2
Verdict: Italy start as favourites thanks to a superb rock effort. It is reminiscent of The Strokes with a little Metallica for good measure. To top it all off, their late start should help them.
France
Act: Barbara Pravi 
Song: Voila
Previous wins: 5
Last six years: 26-25-6-12-13-16
Verdict: This slow-build vive-le-France jazzy number is a surprise contender at the top of the betting. I find it passé. Non, merci.
Malta
Act: Destiny 
Song: Je Me Casse
Previous wins: 0
Last six years: 23-X-12-X-X-14
Verdict: Malta have made a big move ahead of the contest to head into it as third-favourite. This upbeat effort with great vocals is expected to do well but an early start could clip Malta's wings. 
Switzerland
Act: Gjon's Tears 
Song: Tout l'Univers
Previous wins: 2
Last six years: 13-X-X-X-X-4
Verdict: The Swiss go with another slow effort, although this is eerily similar to Netherlands' 2019 winner. That's not going to play well even with the two-year break, but the good staging marks this out as a contender.
---
UK Eurovision entry verdict
Act: James Newman 
Song: Embers
Odds: 300/1
Previous wins: 5
Verdict: Once again it is a disappointing effort from the UK. Newman is rather wooden on stage and rehearsals so far have been uninspiring. Another bottom five finish looms.
---
Eurovision 2021 predictions
Ukraine to win at 8/1
Act: Go_A 
Song: Shum
Previous wins: 2
Last six years: 6-X-1-24-X-X
Verdict: Ukranian folk music meets techno. Entrancing melody with a top class stage show to boot. The fifth-favourites could go all the way and they're well-priced to pull it off.
Russia to make the top 10 at 9/4
Act: Manizha 
Song: Russian Women
Previous wins: 1
Last six years: 7-2-3-X-X-3
Verdict: Ethnic Russian hip-hop mixed with traditional Mother Russia vibes. The strong female empowerment message should have wide appeal, making them a good bet for the top 10.
San Marino to win at 45/1
Act: Senhit 
Song: Adrenalina
Previous wins: 0
Last six years: 24-X-X-X-X-19
Verdict: San Marino. Flo Rida. Banging tune. At 45/1 this is an outsider who could really cause a surprise. 
---
More betting news:
26/1 Premier League stat attack accumulator
What's left to play for in the final weekend in the Premier League?
Latest odds: Who will be next Palace manager?
---
To squeeze every drop of value out of today's Football Predictions and Tomorrow's Football Predictions we highly recommend you take a look at our Free Bets hub, where you can compare all the best free bets and special offers from the best sportsbooks around.