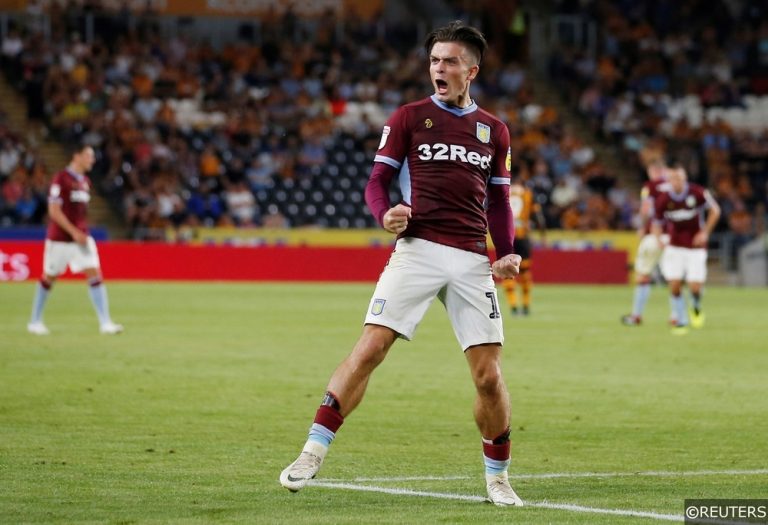 Each week we analyse the weekends games in the Sky Bet Championship and produce a weekly expected goals round up. This week we had a full weekend schedule to get stuck into.
For those who are not too familiar with how expected goals works, here's a quick rundown.
What are expected goals (xG)?
Expected goals basically gives a percentage chance of a shot becoming a goal. It's a good way to evaluate the quality of the shots being taken. For example a shot with a 0.30 expected goal (xG) value should be scored 30% of the time. It's been calculated by crunching data from thousands of historical shots and filtering them by distance, type of shot, type of pass and the number of defenders between the attacker and the goal.
When you're sat in the stands or on the sofa shouting at your player "how have you not scored that?!". Expected goals is a way of quantifying how many times they should have actually scored it.
Championship Week Ten Expected Goals
xG Diff
xG
Home
Actual
Away
xG
xG Diff
-0.54
0.46
Sheff Wed
1
1
Leeds
1.65
0.65
-0.7
0.3
Bristol City
1
1
Villa
0.5
-0.5
0.7
2.7
Birmingham
2
2
Ipswich
0.58
-1.42
-0.3
1.7
Blackburn
2
2
Forest
3.36
1.36
-0.69
0.31
Bolton
1
0
Derby
1.07
1.07
0.34
2.34
Brentford
2
2
Reading
0.88
-1.12
0.37
1.37
Hull
1
1
Middlesbrough
1.06
0.06
-1.4
0.6
Millwall
2
3
Sheff Utd
2.81
-0.19
0.44
1.44
Norwich
1
0
Wigan
0.5
0.5
-0.71
1.29
Preston
2
3
West Brom
1.83
-1.17
-1.3
1.7
Swansea
3
0
QPR
0.79
0.79
0.14
2.14
Rotherham
2
2
Stoke
1.27
-0.73
Unlucky Teams
Leeds
Leeds have been fairly lucky on the xG side of things this season but they had a taste of their own medicine this weekend in their derby against Sheffield Wednesday. It was a game which had not one but two absolute worldies. Adam Reach's strike on the stroke of half time is right up their for goal of the season and was given just a 3% chance of finding the net whilst Leeds' equaliser from Mateusz Klich was even more unlikely, rated a 2% chance of scoring. On the balance of the game however Leeds created 1.19 xG more than their opponents and will feel like they deserved to come away with all 3 points.
Birmingham
Garry Monk's Birmingham side came into this weekends game with Ipswich off the back of a superb win at Elland Road against one of his former club's Leeds United. They went 2-0 down here to Ipswich which was somewhat surprising with how the home side had been playing this season. Second half they really rallied and managed to get a well deserved point from the game however they will feel they should have had more. Birmingham created 2.7 xG for their 2 goals whilst Ipswich created just 0.58 xG for their 2 goal haul.
Brentford
Brentford have been hit really hard by the xG statistic this season, based on expected points they should be sitting top of the table when in fact they currently sit 6th. This weekend was no different when they hosted Reading. Reading managed to score 2 goals despite creating just 0.88 xG throughout the game. Brentford created 2.34 xG which was justified for their 2 goals but they will feel aggrieved that yet again teams are converting low % chances.
Lucky Teams
Bolton
Times have not been good for Bolton recently, with worries of administration and off field problems maybe it's only fair Bolton get a bit of luck on the field. They hosted a Derby side who midweek knocked out Manchester United of the Carabao Cup on penalties at Old Trafford. The away side really deserved at least a point out of the game as they created 1,07 xG yet didn't find the score sheet. Bolton on the other hand didn't create very much, just 0.31 xG in fact however managed to score the only goal of the game through Craig Noone, a shot given just a 2% chance of going in.
We now head into a full midweek schedule of Champions League and Europa League action so make sure you check out our Free Betting Tips & Predictions. 
Get in touch with us by emailing us at info@freesupertips.co.uk or tweet us on Twitter @FootySuperTips.