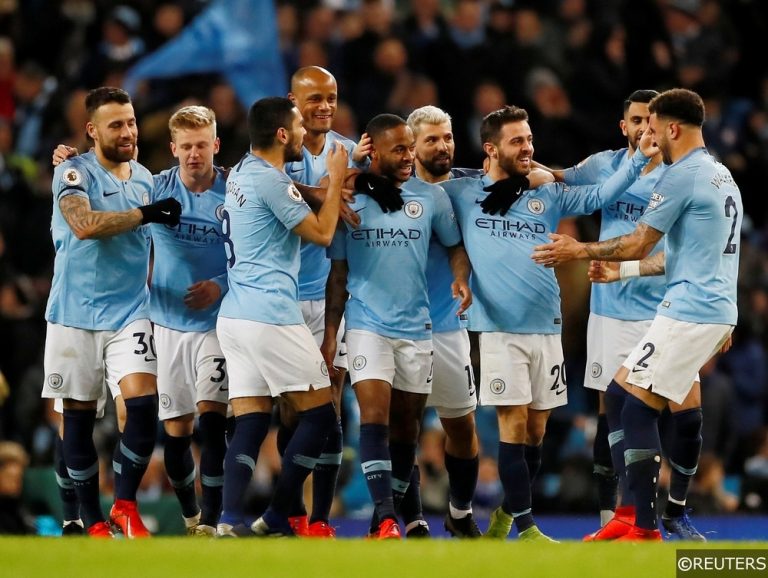 Simon Winter
@simonjwinter
Born in the south east of Ireland, Simon put his life-long love of football to good use when he started a successful independent blog in 2010. That opened up an alternative route to a career in journalism, and having had work published across a number of sites and publications, Simon joined the staff at Spotlight Sports Group in 2018.
On Saturday evening, Manchester City and Watford meet at Wembley Stadium to contest the 138th FA Cup Final, in a fixture labelled by many as a major footballing mis-match.
Pep Guardiola's relentless sky-blue winning machine have held dominion over English football for two seasons now, and this weekend, City can further emphasise their superiority by becoming the first team ever to win the domestic treble.
Watford come into Saturday's game shorn of the pressure of expectation, though playing without fear alone won't be enough to topple one of the best teams English football has ever seen.
If the prospect of facing City's all conquering superstars isn't enough to get the Hornets in a flap alone – Watford's head-to-head results against the Citizens will undoubtedly set knees knocking.
Since 2013, Manchester City's record against Watford has been overwhelmingly one-sided, and the Hornets must find a way to overcome the psychological scars inflicted by the Citizens in the teams' most recent encounters to have any chance of causing an upset on Saturday.
Read our comprehensive Manchester City vs Watford match preview for more predictions and 100% FREE betting tips now!
City's incredible record against Watford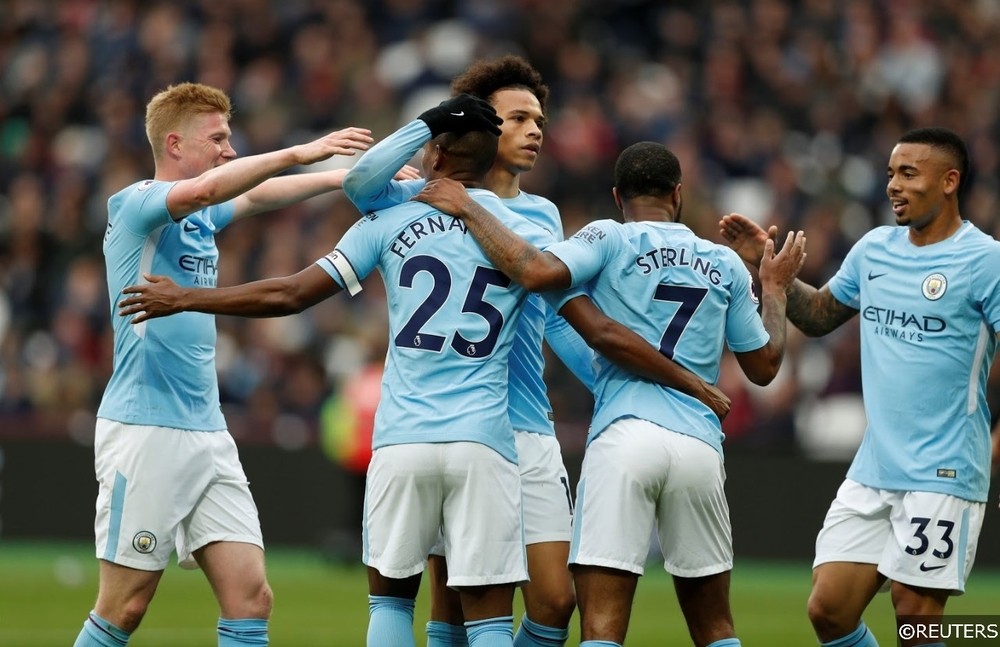 Neither club knew it then, but Manchester City's comfortable 3-0 win over Championship outfit Watford in the sides' FA Cup Round 3 clash in January 2013 at the Etihad Stadium signalled the start of a period of total dominance for the Citizens in fixtures against the club from Hertfordshire.
Carlos Tevez, Gareth Barry and Rony Lopes hit City's goals that day, sparking a chain reaction of Sky Blues victories that has spanned the 10 matches and 6 years since.
City and Championship side Watford were drawn together again in the FA Cup the following season (2013/13), this time in a 4th round tussle that the Citizens won 4-2 in Manchester.
Remarkably, Watford raced into a 2 goal lead that afternoon thanks to first half strikes from Fernando Forestieri and current club captain Troy Deeney.
The Hornets held that lead until the hour mark before a Sergio Aguero hattrick and an Aleksandar Kolorov goal extinguished Watford's cup progression hopes.
Since the clubs' brace of FA Cup rendezvous in 2013 and 2014, Man City and Watford have played 8 Premier League fixtures against each other since the Hornets promotion in 2015.
City won each of those 8 meetings by an aggregate score of 25 to 4, and by 32 to 6 overall when you include the teams' early FA Cup skirmishes.
The free-scoring Citizens scored 3 or more goals in 6 of those 10 fixtures and 4 or more goals on 3 separate occasions.
Watford's last triumph over their most illustrious opponents came all the way back in April 1987, when the Hornets left Main Road with 3 points after a 2-1 win.
Watford's chief tormentors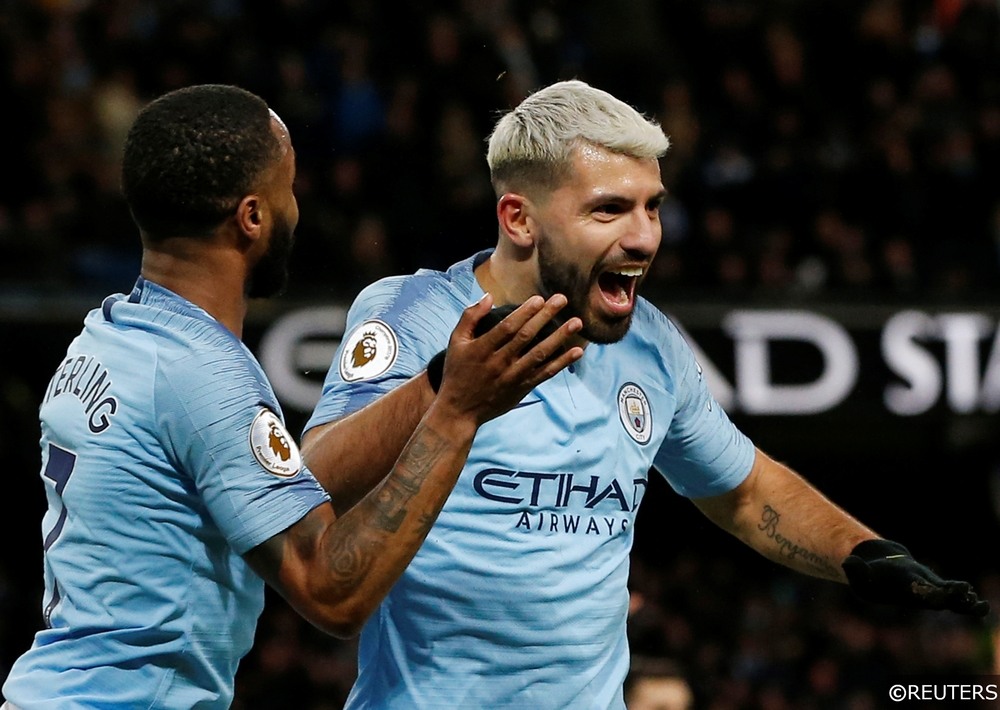 Argentinean centre-forward Sergio Aguero has been Watford's most prolific antagonist since first playing against the Hornets in 2014.
City's all-time leading scorer appeared in 7 of the Citizens' 10 victories over Watford since that 4-2 FA Cup 4th round triumph 5 years ago, scoring an eye-watering 10 goals in the process.
Aguero's goal haul includes 2 hattricks against Watford, the first of which was registered in that 2014 4-2 win, and the second in City's 6-0 hammering of the Hornets at Vicarage Road in September 2017.
City winger Raheem Sterling notched a hattrick of his own against Watford just 2 months ago in the champions' 3-1 win against Javi Gracia's side in March, taking his goal total to 5 in his last 3 appearances against the Hornets, and to 6 career goals against them overall.
Brazilian pair Fernandinho and Gabriel Jesus have scored 2 goals each against Watford, while Leroy Sane, Riyad Mahrez, Nicolas Otamendi, Vincent Kompany and David Silva are all current City squad members who have a goal apiece against the Hornets.
Former players Pablo Zabaleta and the aforementioned trio of Carlos Tevez, Gareth Barry and Ronny Lopes also hit 1 goal each during City's 10-match winning streak against Watford.
Make sure to check out our Request a Bet stat pack for Saturday's FA Cup Final between Man City and Watford here.
Useful Statistical Patterns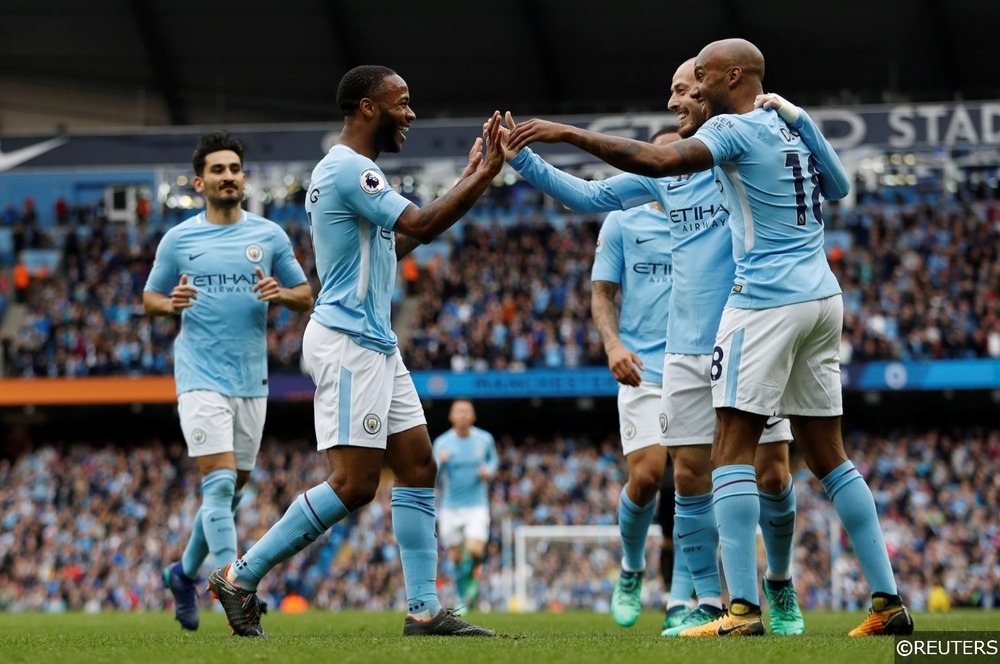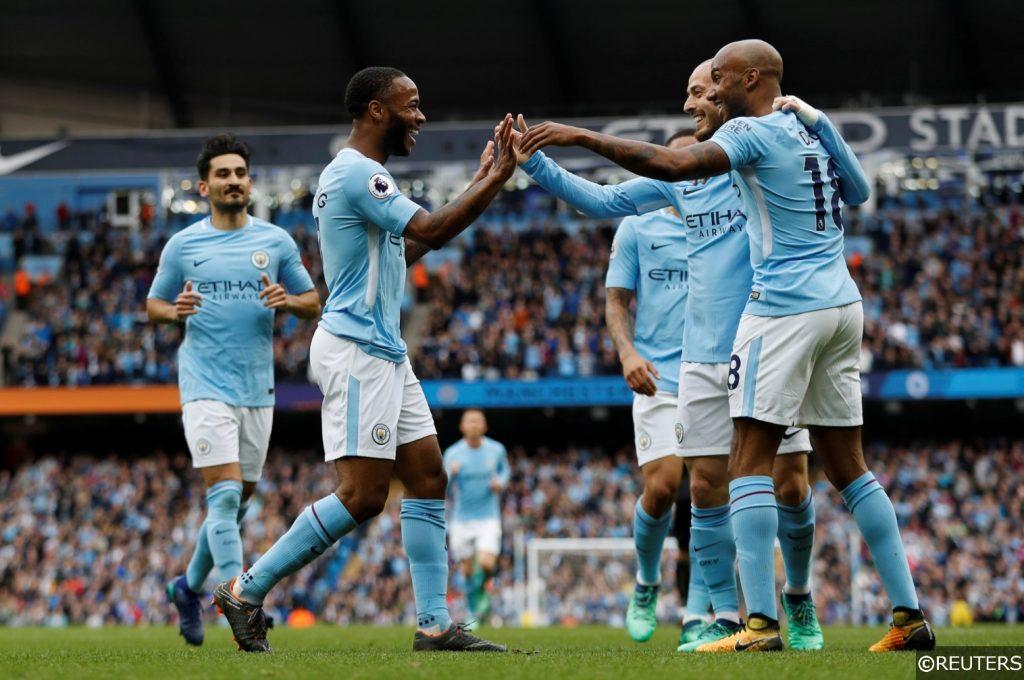 Recent history suggests that supporters should brace themselves for an action-packed, goal-filled FA Cup Final on Saturday.
An average of 3.8 goals were registered across the last 10 meetings between Manchester City and Watford since 2013, and over 2.5 goals rattled the net in 8 of those 10 encounters, including 100% of the last 5 fixtures contested by our featured teams.
Interestingly, over 3.5 goals were scored in 4 of the last 5 clashes between City and Watford and in 5 of their last 10 meetings overall. The Citizens scored 3 or more goals in 4 of those matches.
Both teams scored in each of the last 3 battles between the clubs too, though goals went in at both ends in just 2 of the 7 showdowns between the sides before that.
Remarkably, City were leading at half time and at full time in 100% of their last 7 confrontations with the Hornets and in 7 of their last 10 matches against them in total since 2013.
There is some great value on offer for a number of FA Cup Final bets using the figures we've compiled above – check out some of our selections below:
Keep up to date with the latest FA Cup previews, betting tips and special offers here!