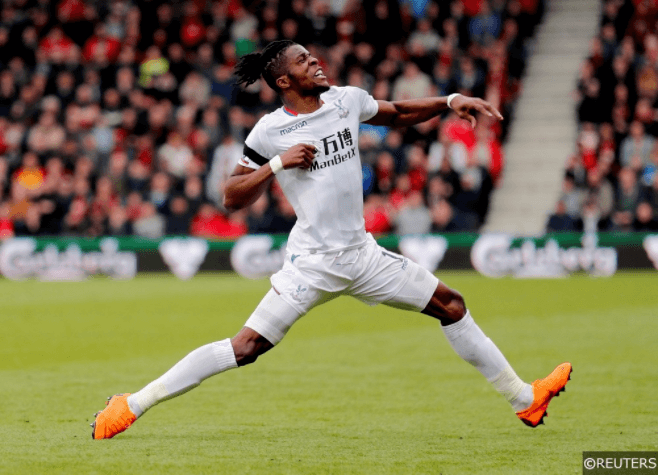 A lifelong Birmingham City fan, Tom relocated to Germany for five years after graduating from university, where his interest in the Bundesliga developed. He began writing about and betting on German football for FST in 2016. He's also an avid fantasy football player and closely follows the Premier League and European competitions.
If you are one of the many Fantasy Premier League (FPL) managers set on having Mo Salah in your 18/19 team then you're also going to need to be scouting for the best budget players in each position going into the new season.
In the first edition of Free Super Tips' Fantasy Premier League 18/19 Budget Option series, we aim to analyse and rank some of the cheaper forwards in the game. With just one forward (Olivier Giroud – £8.0m) in the region between mid-tier (£7.0m or less) and what should be considered 'premium forward' territory (£9.0m+), our price-cap for this article will be set to £7.0m.
Naturally, the lower the price of an FPL forward, the fewer points that player is expected to earn, whether that be by a lack of ability or game-time. However, some players may be undervalued compared to their potential and may even over-perform under favourable circumstances, ie, by finding form over a series of softer fixtures.
Taking the above into account, here are a few Fantasy Premier League budget forward options that look well worth investing in!
Read More: Should Mo Salah be an essential player in every FPL team?
Marko Arnautovic (£7.0m, West Ham)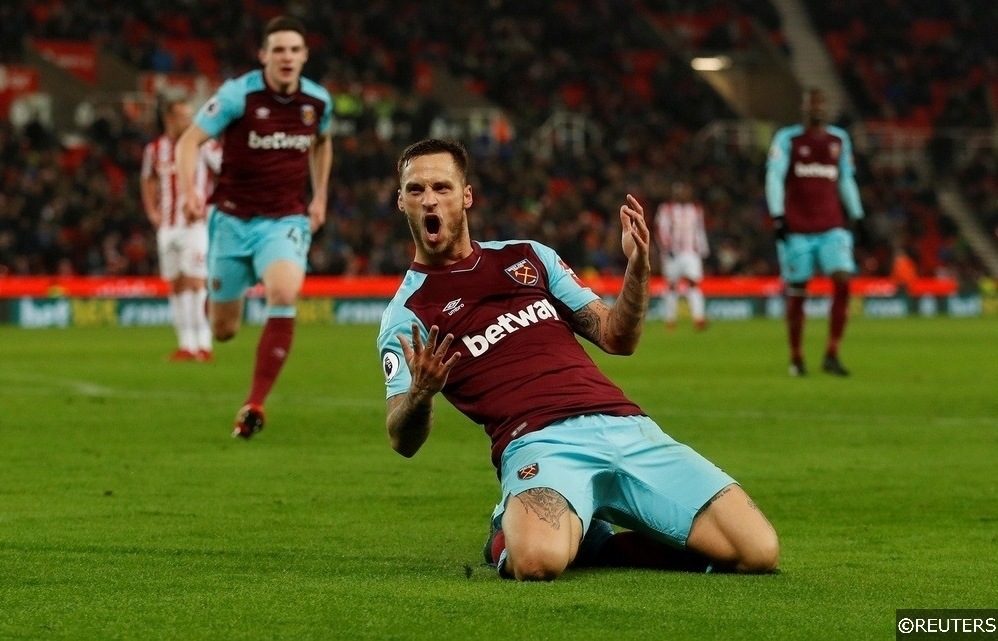 Total FPL Points in 2017/18: 144
Opening Fixtures: Liverpool (A), Bournemouth (H), Arsenal (A), Wolves (H), Everton (A)
Non-Starter Risk: Low
A change from the wing to a much more forward role saw West Ham's Marko Arnautovic shine in the second half of the 2017/18 Premier League season. After failing to produce either a goal or an assist over the first 15 matches, the Austrian silenced his doubters with eleven goals and seven assists in the 20 appearances to follow. His form towards the end of last season (and in pre-season) see him as one of the most popular players in FPL ahead of the 18/19 campaign. Manuel Pellegrini's arrival as manager at West Ham brings with it an attacking style of football that adds suggestion to the idea that his consistent returns will continue into the new season too, even though The Hammers don't have the easiest starts.
Budget Forward Rating: 8/10
Wilfried Zaha (£7.0m, Crystal Palace)
Total FPL Points in 2017/18: 136
Opening Fixtures: Fulham (A), Liverpool (H), Watford (A), Southampton (H), Huddersfield (H)
Non-Starter Risk: Low
Zaha has played a role in more goals (33.7%) than other Palace player over the past two seasons, scoring sixteen goals and tallying sixteen assists in 58 appearances since the start of the 2016/17. His output last term was boosted following a switch from the wing to a centre-forward role in Gameweek 30, in a similar manor to Marko Arnautovic. Most of Zaha's goals and assists and all eight of his bonus points arrived after this transition. He was even fourth for big opportunities behind the likes of Aubemayang, Salah, and Sterling – all players that take a much larger chunk of your budget.
Budget Forward Rating: 9/10
Read More: Premier League Top Goalscorer Betting Tips and Predictions
Cenk Tosun (£7.0m, Everton)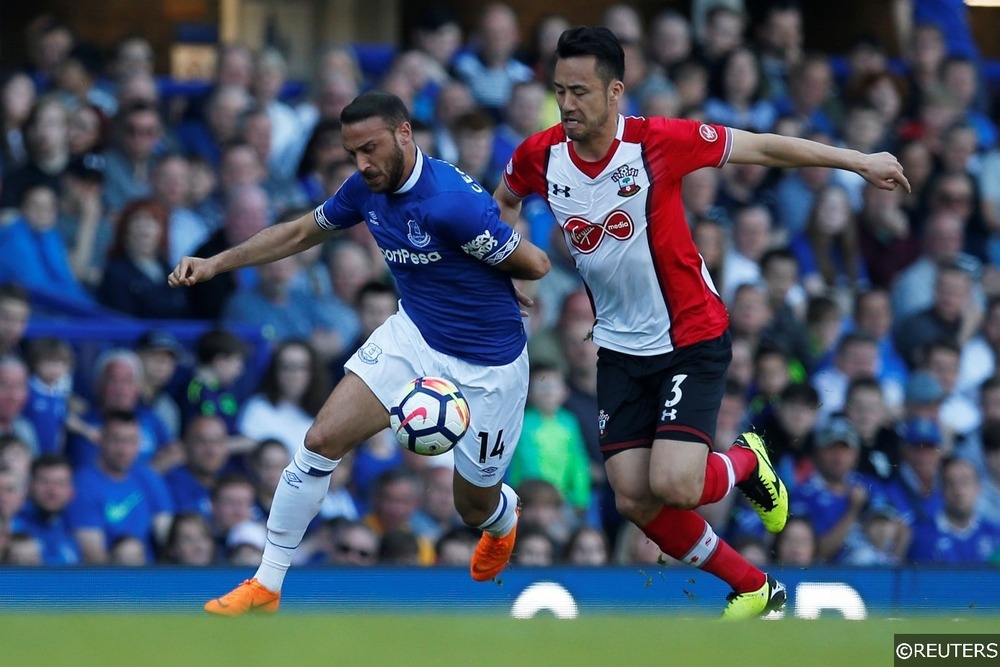 Total FPL Points in 2017/18: 55
Opening Fixtures: Wolves (A), Southampton (H), Bournemouth (A), Huddersfield (H), West Ham (H)
Non-Starter Risk: Low

After joining Everton from Besiktas in the January transfer window, Tosun secured just two starts over The Toffees' next six matches, failing to find the back of the net across 177 minutes – a poor start. Having secured a regular role thereafter though, he went on to score five goals and earn nine bonus points at an average rate of 4.9 points per match (ppm) from Gameweek 29 onwards – a number is up to the standard of Jamie Vardy's ppm. Compared to all players who made less than 15 appearances in the Premier League last season, only Pierre-Emerick Aubameyang (10) and Coutinho (7) scored more goals than Tosun (5). New boss Marco Silva's attacking style of football has the potential to see Tosun's form continue over a favourable start to the season.
Budget Forward Rating: 8/10
Chris Wood (£6.5m, Burnley)
Total FPL Points in 2017/18: 104
Opening Fixtures: Southampton (A), Watford (H), Fulham (A), Man Utd (H), Wolves (A)
Non-Starter Risk: Low
Having recovered from a knee injury midway through 2017/18, the New Zealand international made a big impact late in the campaign. From Gameweek 29 onwards, he produced six goals and one assist over nine appearances, boasting stats that compared to talents like Arsenal's Pierre-Emerick Aubameyang. Putting Wood's season-long returns into perspective, he scored two more goals and just six fewer points than Bournemouth's Josh King, despite playing around 800 fewer minutes. Six of The Claret's first eight games of the 18/19 season are rated two out of five in the Fixture Difficulty Ranking (FDR), and one of the 'tougher' fixtures is against Bournemouth, who Wood scored against both home and away last term.
Budget Forward Rating: 8/10
Read More: FPL 18/19 Budget Midfielder Options
Charlie Austin (£6.0m, Southampton)
Total FPL Points in 2017/18: 72
Opening Fixtures: Burnley (H), Everton (A), Leicester (H), Crystal Palace (A), Brighton (H)
Non-Starter Risk: Medium
Injury-prone Charlie Austin is an intriguing option because of his offensive efficiency when fit. Over ten starts last season, Austin scored five goals and averaged 3.6 shots per game. Despite playing just 1030 minutes over the course of the 17/18 campaign, he was the Saints' top scorer with seven goals and returned 72 FPL points. His output in the Premier League has been consistent when he's played, tallying a similar six goals and 62 FPL points across 939 minutes in the 16/17 campaign, and in his best season, the 14/15 year at QPR, Austin amassed a whopping 176 points over 3065 minutes. Should Austin stay fit and secure a starting XI role, he looks a class option at just £6.0m.
Budget Forward Rating: 7/10
Raul Jimenez (£5.5m, Wolves)
Total FPL Points in 2017/18: N/A
Opening Fixtures: Everton (H), Leicester (A), Man City (H), West Ham (A), Burnley (H)
Non-Starter Risk: Medium
Raul Jimenez should get some substantial minutes this season, provided Wolves don't sign another striker over the summer transfer window. With six goals and six assists in 973 minutes for Benfica last season, at £5.5mil he may be worth a punt. Much will depend on the play time of forward Leo Bonatini though, who scored twelve and assisted six for in a regular starting XI role for Wolves last season. Jimenez could also get shut out by midfielder Diogo Jota playing up front, though he looks more likely to be utilised on the left wing with stronger forward options now available. A tough set of opening matches makes gambling on a promoted side much more risky.
Budget Forward Rating: 5/10
Aboubakar Kamara (£4.5m, Fulham)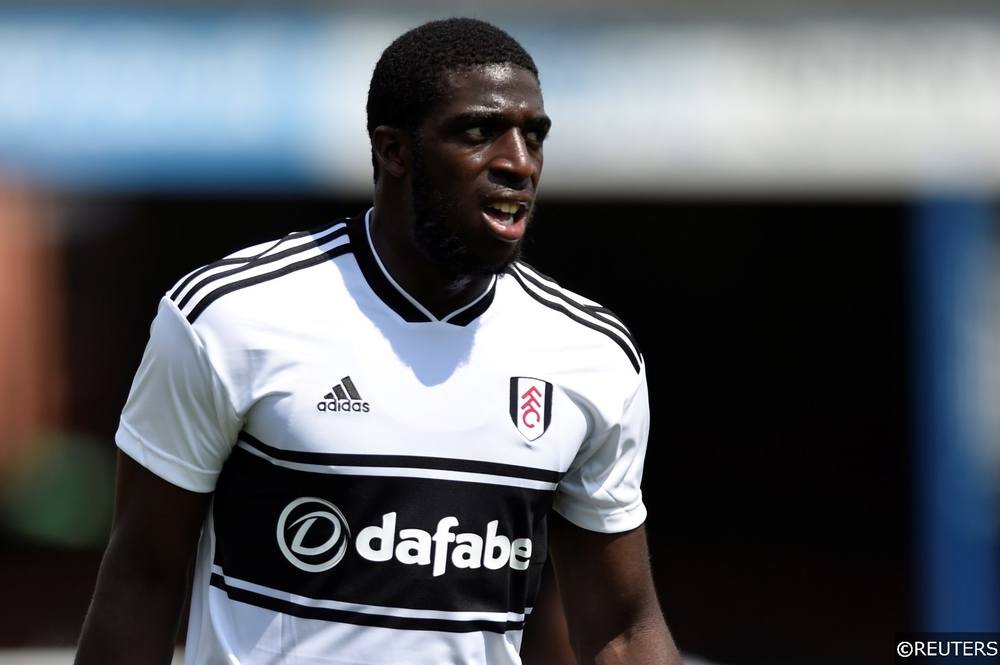 Total FPL Points in 2017/18: N/A
Opening Fixtures: Crystal Palace (H), Spurs (A), Burnley (H), Brighton (A), Man City (A)
Non-Starter Risk: High
Kamara is another Premier League newcomer, having been promoted with Fulham through the EFL Championship Play-Off Final at the end of the 17/18 campaign. He scored seven goals and assisted two over 1,190 minutes in the English second tier last season, but could get more minutes this year if Fulham fail to replace (or re-sign) Newcastle's Aleksandar Mitrovic. At the time of writing, he is Fulham's only striker in FPL, so could be a viable rotational option with very little risk at £4.5m. However, most players coming up from the Championship do struggle to immediately adjust to the standard of Premier League football, and he's another forward with a relatively tough opening set of fixtures.
Budget Forward Rating: 3/10
Join Our FPL League!
FST League Code: 506327-117658
Follow Free Super Tips on Twitter to stay up to date with our daily tips and predictions or browse more football content on our website: