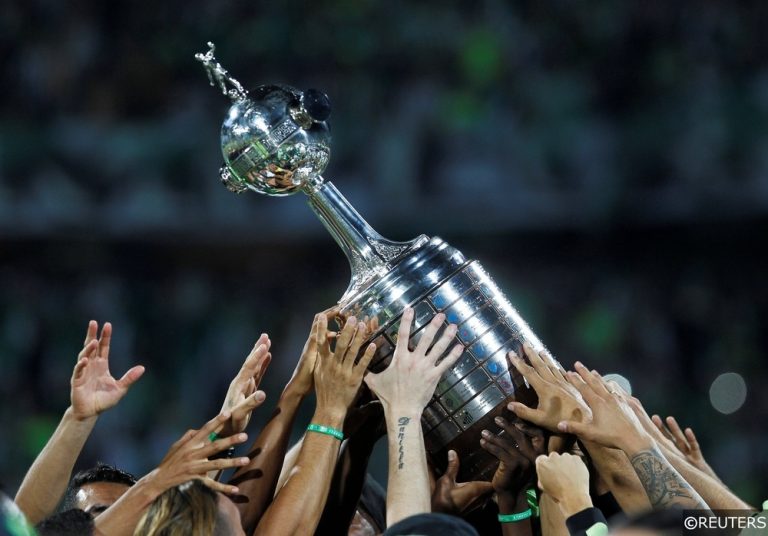 In November, two football matches are taking place. But not just any matches. And not just any occasion. We're talking about Boca Juniors. We're talking about River Plate. Two ancient, bitter rivals doing battle on the biggest stage South America has to offer; the Copa Libertadores final. Here's why you can't afford to miss it:
Read More: Betting Tips – Where to Find the Goals This Weekend
The Magnitude of the Rivalry:
Where else to start? You may not be the biggest fan of South American football or Argentine football. But you've definitely heard of the Boca – River Superclásico derby and not without reason.
Imagine your club's derby. Pretty intense right? Now magnify that by 100 and you've maybe reached the levels of a mere 'friendly' between Boca and River reaches. This is a rivalry spanning over 100 years by two clubs both with origins in the exact same neighbourhood. The rivalry described by The Observer as making "the Old Firm derby look like a primary school kick-about". The rivalry that will bring an entire country to a standstill before our very eyes throughout November.
The Fans:
Whilst the on-pitch action may not quite compare to a Barcelona v Real Madrid clash, in terms of the action in the stands, Boca v River wins by an absolute whitewash. Be sure to tune in as early as possible to avoid missing coverage of the famous 'recibimientos' – in which the home support puts on a show of flares, fireworks and anything else they can get their hands on to welcome their side to the pitch.
The Rarity:
Without wanting to be overly dramatic; history shows this may well be your only chance to watch a Libertadores final between Boca and River. Despite being giants of the Argentine and South American game, the two have only ever met twice in any kind of final; the 1976 top flight league decider, won by Boca and the Supercopa earlier on this year; won by River.
Boca and River have met a staggering 246 times in official competition. They've played each other 24 times in the Libertadores. Boca have contested 11 Libertadores finals, River 6 and now finally everything has aligned and we have them here together.
The Dirty Side:
It wouldn't be a Superclásico without some blood and thunder and we're all guilty of enjoying a bit of on-field drama. The last 6 meetings between the two have seen a staggering 50 yellow cards handed out, as well as 6 red cards and with tensions running higher than ever over the two legs, we should see the referee's notebook getting called into action often enough.
Read More: 5 Key Battles Which Could Decide the Manchester Derby
The Quality: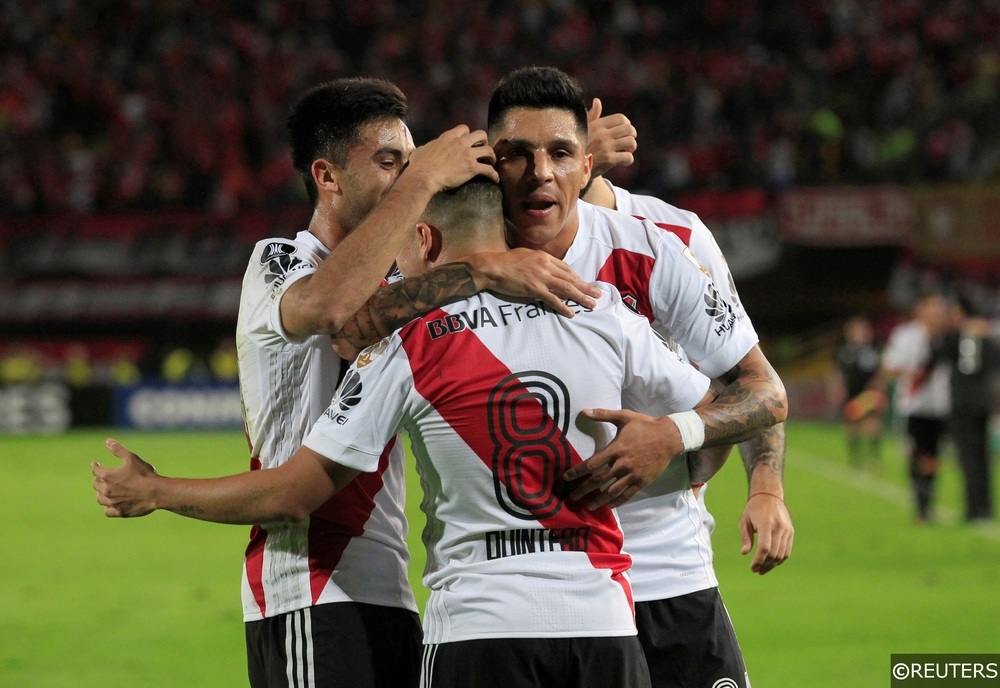 Due to the above, the actual quality of the two teams can often be underestimated. For all the madness that is likely to ensue, this is not a Sunday League kick about and there are supremely talented players stacked on both sides.
Both teams possess 3 players in their ranks that were involved in the last World Cup and whatever the end outcome, viewers are likely to see some breathtaking moments; be it from the electrifying Cristian Pavón, the assassin-like Darío Benedetto or the two magicians on River's side, Gonzalo Martínez and Juan Fernando Quintero.
⚽ We are delighted to announce FreeSports will have #LIVE & #FREE coverage of the 2 leg Superclásico Copa Libertadores Final between Boca Juniors & River Plate 🇦🇷

The first leg is this Saturday 10th November at 8PM 🙌#CopaLibertadores @BocaJrsOficial @CARPoficial pic.twitter.com/glQj117VXG

— FreeSports 📺 (@FreeSportsUK) November 8, 2018
With the match televised in the UK on FreeSports and BT Sports and also available for streaming via bet365, there's really no excuse for not taking in the spectacle and if you are now planning on doing so, be sure to check out our preview of the game for the best betting options.
Follow Free Super Tips on Twitter to stay up to date with our daily tips and predictions or browse more football content on our website: