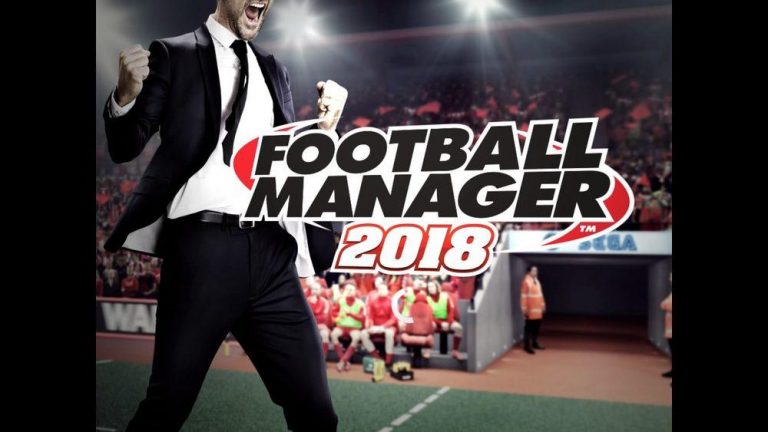 Content Editor at Free Super Tips, Alex was born in the shadow of Old Trafford and is an avid Man Utd fan. After graduating from university he combined his love of football, writing and betting to join FST and now closely follows goings-on in all of the top European leagues.
This is Part 5 of our Road to Moscow Football Manager series. You can read the previous instalments below:
Holiday over (I didn't find any new talent for the England squad in the Bahamas unfortunately, and my trip to the south of France proved fruitless too) and it's time for the World Cup preparations to begin in earnest. We welcome Wales to Wembley for our March friendly match, and after that just two friendlies against Nigeria and Costa Rica remain before we fly over to Russia.
Read More: England's Potential World Cup Timeline
England vs Wales
Obviously I have to omit the swathe of injuries that plague the Liverpool side of the England squad, but it does give both new and old blood alike the opportunity to impress. I make sure not to rely on any blood that Jurgen Klopp may spill down the line.
Jack Wilshere and Will Hughes both get a call up after some fine form in the Premier League, but Fabian Delph's recall is short lived as he suffers an injury the day after I pick the squad. I opt for a more attacking option and bring in the in-form Patrick Roberts.
After the failed three-at-the-back experiment last time out I opt to switch to my tried and tested 4-2-3-1 lineup, with Dele Alli pushed forward to link up with his club teammate. Sterling and Rashford retain their positions on either flank despite their faltering club form, mainly due to their incredible performances in the national team back in qualifying.
It's pretty much the strongest lineup I have available, and one that I'd definitely consider using in Russia. The preparations have begun in earnest now.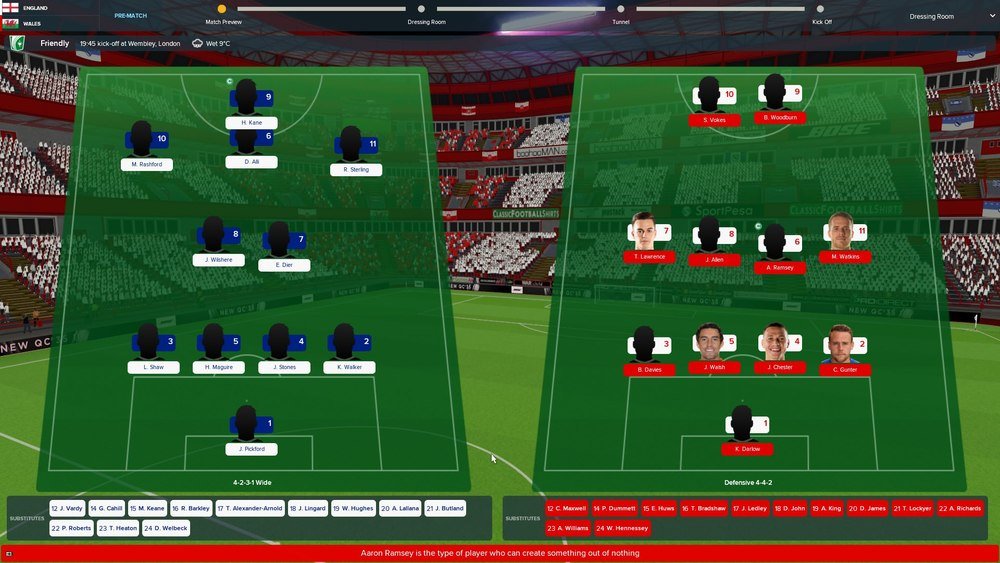 Okay then, no Bale to deal with. Obviously this does wonders for my chances of victory, but it does mean that my defence won't be tested quite as much as I was hoping for.
I tell the lads to do this for the fans, passionately, and make a mental note of those heartless scumbags who didn't 'Seem Motivated' after my speech. One of those was Harry Kane, but he can do whatever the hell he likes to be honest.
The match starts brightly, with Rashford and Sterling surging down the wings at every opportunity. Kane's annoyingly drifting out wide despite his strict instructions to stay central, but the first 15 minutes are pleasing. Then everything goes tits up as a dangerous cross in reaches Eric Dier, who fecklessly bundles it past Pickford for 1-0 to Wales. Ben Woodburn celebrates. We'll see how happy he is when he returns to the war zone that is Anfield.
Fifteen minutes later and order is restored. Wilshere picks out a surging Rashford beautifully on the left, who dashed to the byline and cuts it back for Harry Kane to tap in. Better. Much, much better.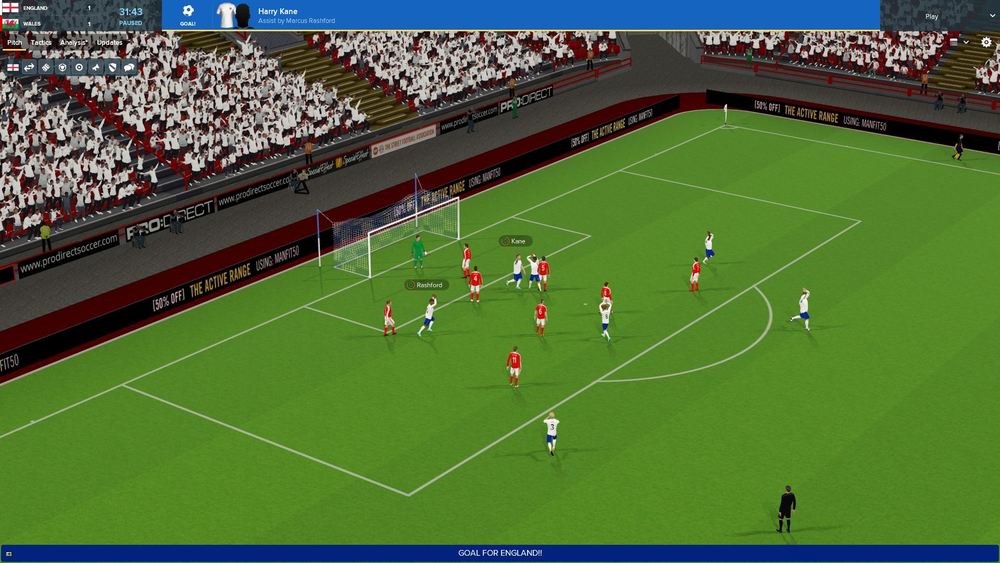 Typically, Jack Wilshere enters the half-time break carrying a knock. I take him off for the seething Ross Barkley, and also replace John Stones, Eric Dier, and Raheem Sterling due to their club managers requesting them only to play half the game. The last thing I need is more Premier League managers acting out against me. Will Hughes and Patrick Roberts get their chance to impress.
It's a dour second half, and even my desperate calls from the touchline do little to motivate the lads. "Show some passion! Get creative! Denand More!" Nothing works. Rashford is getting into some more excellent positions but his finishing is akin to my five year old cousins at the park. The game ends 1-1, and while we did have the better of things it's not exactly a result to be proud of.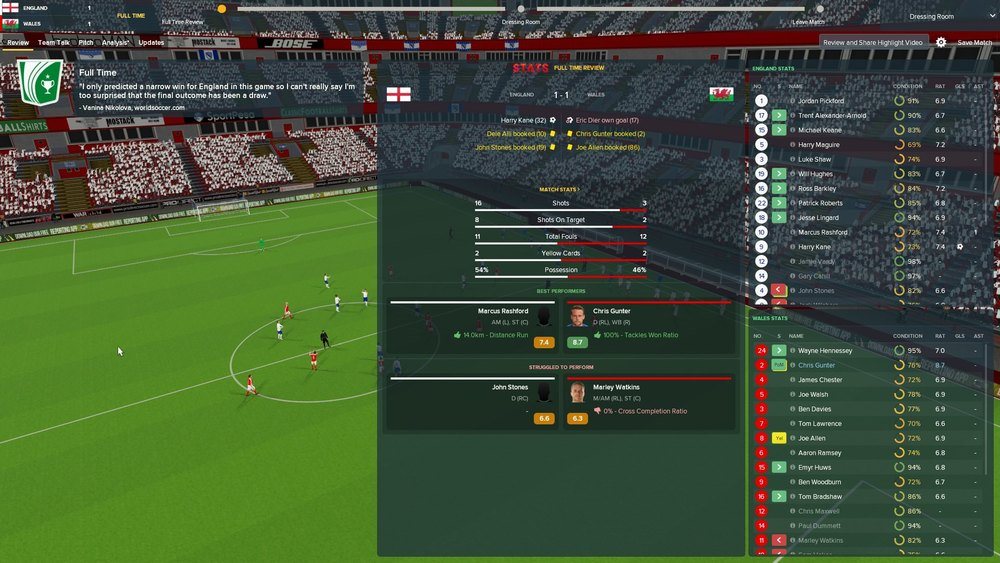 I tell them that, and every one of them "Seemed motivated" or "Looked fired up." Well, maybe if you'd acted that way before the match we would've won, eh lads?
Oh well. Onwards and upwards. The squad disperse for the next couple of months, next stop – The World Cup!
World Cup Squad
The 16th May comes around quickly (I guess time flies when you're having simulated fun) and it's time to choose my World Cup squad.
Adam Lallana, once again, had a brief flirtation with injury at Liverpool, but he's fit again. That's not to say I have no problems – Kyle Walker's struggling with broken ribs, but is expected to have recovered in time for the World Cup. Ross Barkley and Daniel Sturridge are liabilities, so neither of them are coming even if they do return from injury in time. Harry Winks is a doubt too, so there are some important decisions to be made.
I enter the England National Pool like a kid in a sweetshop. Okay, it's a pretty mediocre sweetshop with only one really good sweet. After that it's a choice between some decent sweets like fizzy cola bottles an Wham! Bars, and then there are just piles and piles of Blackjacks, interspersed occasionally with big jars of dog faeces.
I come out of the sweet shop feeling a bit downtrodden. I bet Spain and Germany and Brazil have got better sweetshops than this.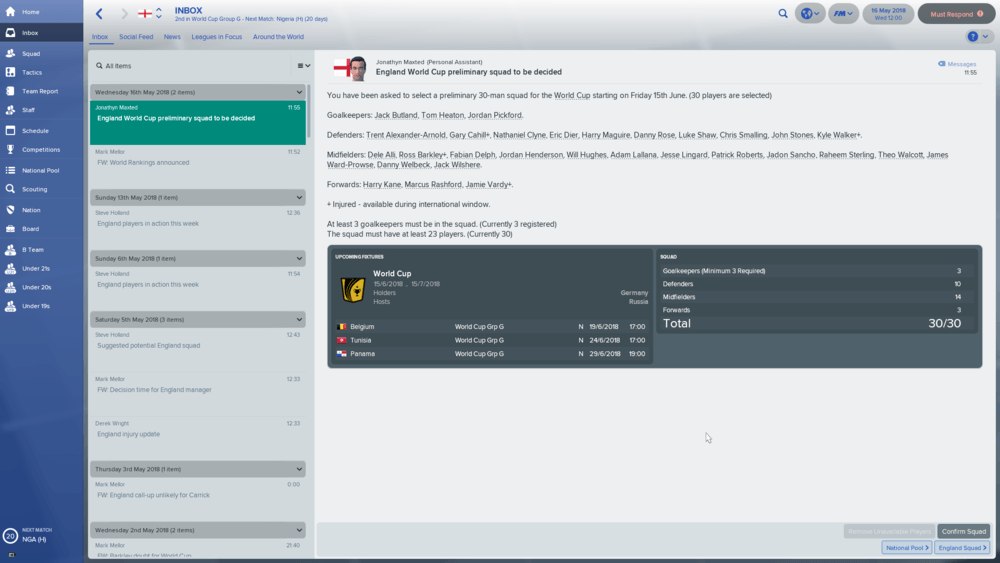 After much deliberation I finally settle on my provisional squad for the World Cup. Nathaniel Clyne finally gets a call up after being injured for much of the season, and Chris Smalling comes in after a dreadful run of form from Michael Keane.
In midfield I can recall Jordan Henderson, and Jadon Sancho is back after his injury problems. The young Borussia Dortmund man has had an excellent season and deserves a trip to Russia, whilst James Ward-Prowse is included as a utility midfielder after some decent form.
Read Part 7 of our Football Manager journey here.
Read more about Harry Kane's importance to the England setup here.
Follow Free Super Tips on Twitter to stay up to date with our daily tips and predictions or browse more football content on our website: